Pieces of Me & Slow Stitching! – with Philippa
.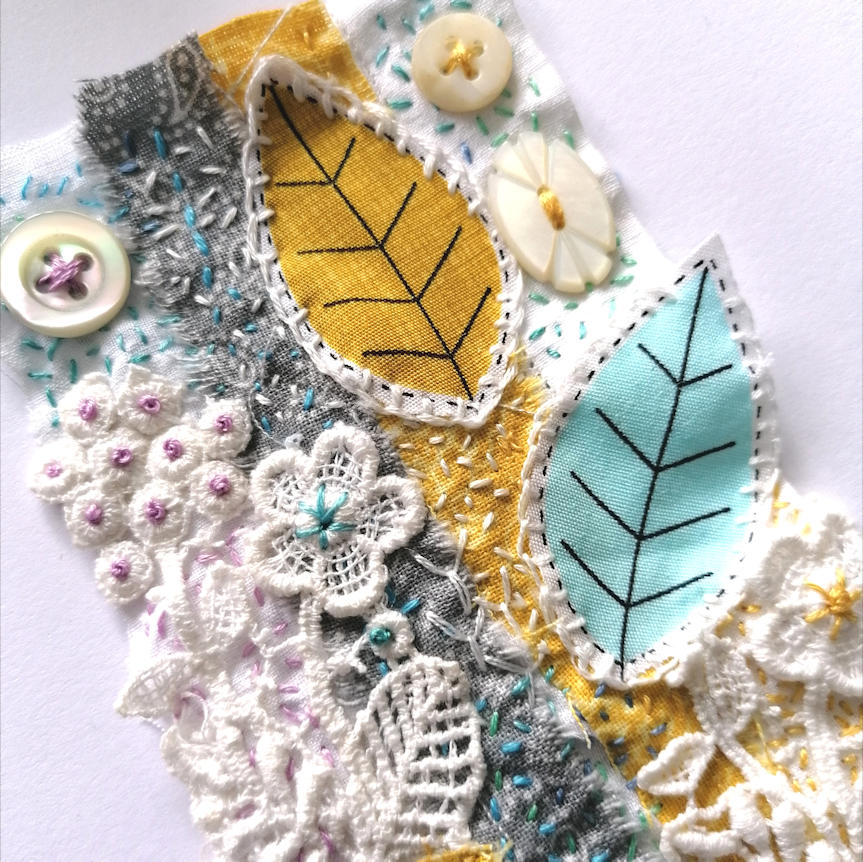 .
This year between April 5th– April 11th Ali Edwards is challenging people to join in a self-portrait adventure project – Pieces of Me. As memory keepers I am sure, like me, you are usually the one behind the lens, taking photos of people, places and things you want to remember and that you think you might get around to documenting at some point!
.
The point of Ali's challenge is to encourage us to get ourselves in the story and to play, experiment and in her words, 'practice developing your own photo voice'. I've decided to play along and when I saw the gorgeous camera paper in this months kit captioned I photographed this I captured this today I thought it would be perfect to document my week of the challenge!
.
I then had to decide what form I would use to document my story and I'm using a Travellers Notebook. That's when I went a bit off piste! I'm loving embroidery right now so I took the pretty pastel, leaf design paper for my front cover and stitched around a few sprays of the leaves using two strands of embroidery thread. I liked the look but thought it needed more so I embarked on a bit of 'slow stitching' to create a decorative spine for my notebook. I had a few leaves left from the fabric piece included in the kit so I used blanket stitch to sew them down. Slow stitching is the term used to describe 'the practice of hand sewing with intention and thoughtfulness ' and I'm enjoying it as a way to take a break from the every day hum drum!
.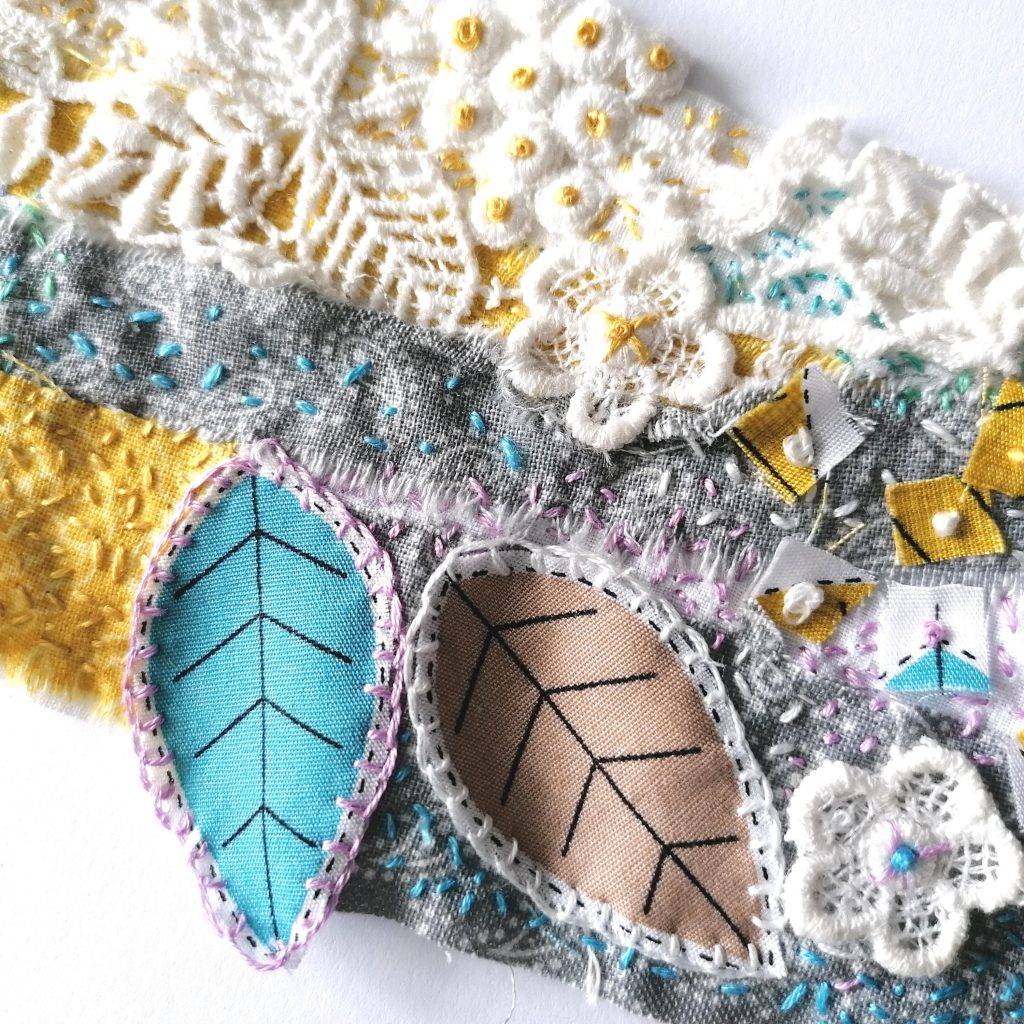 .
I'm really pleased with how it turned out.
.
.
The fabric spine is secured with double sided tape and white glue. I used another of the papers on the reverse of the notebook.
.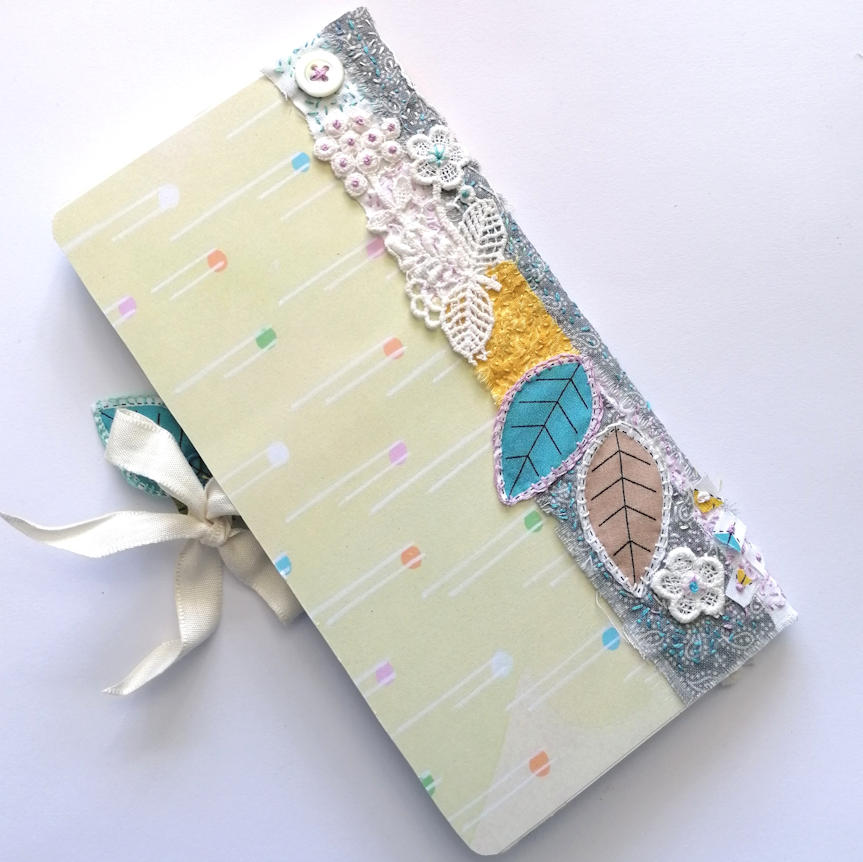 .
I fussy cut some of the little cameras and stuck them on to some paper clips from my stash, I plan to use one to document my photo each day.
.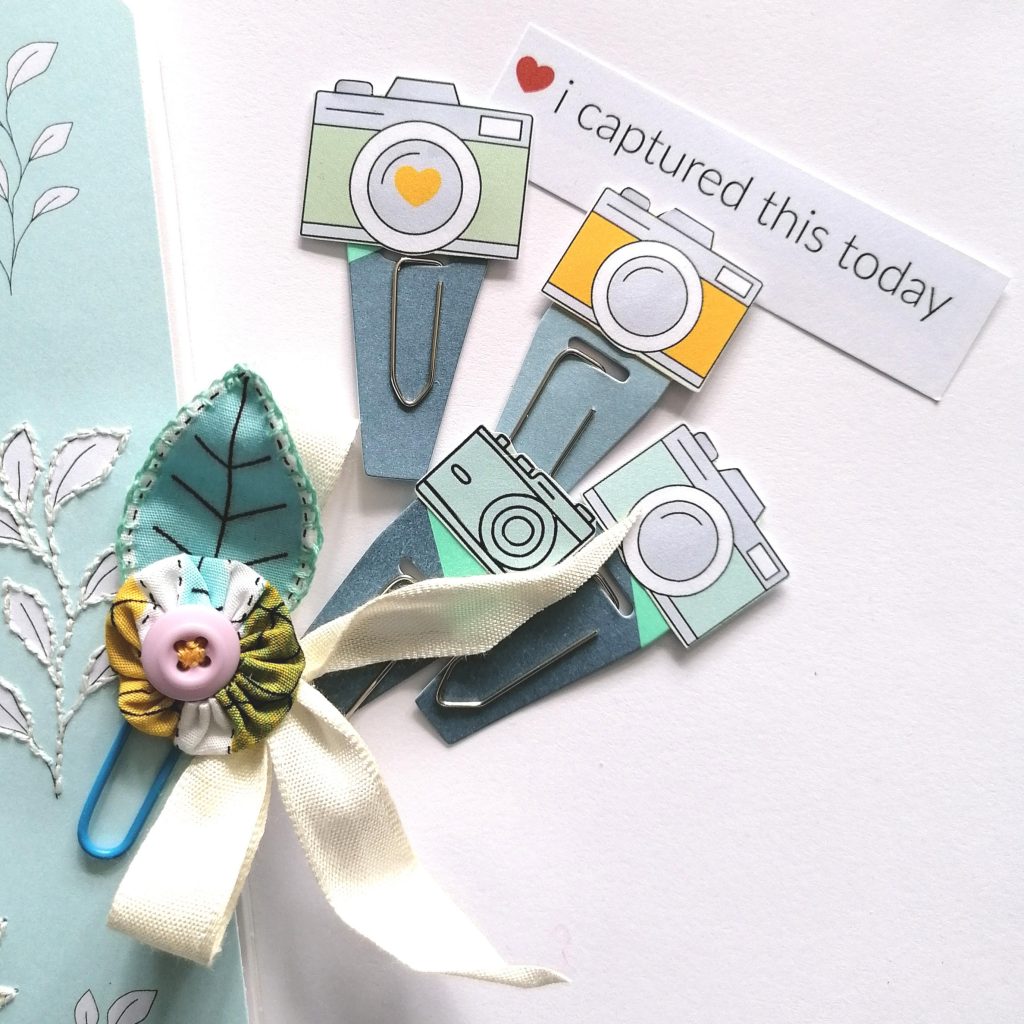 .
I also made the little flower clip from the fabric included in the kit.
.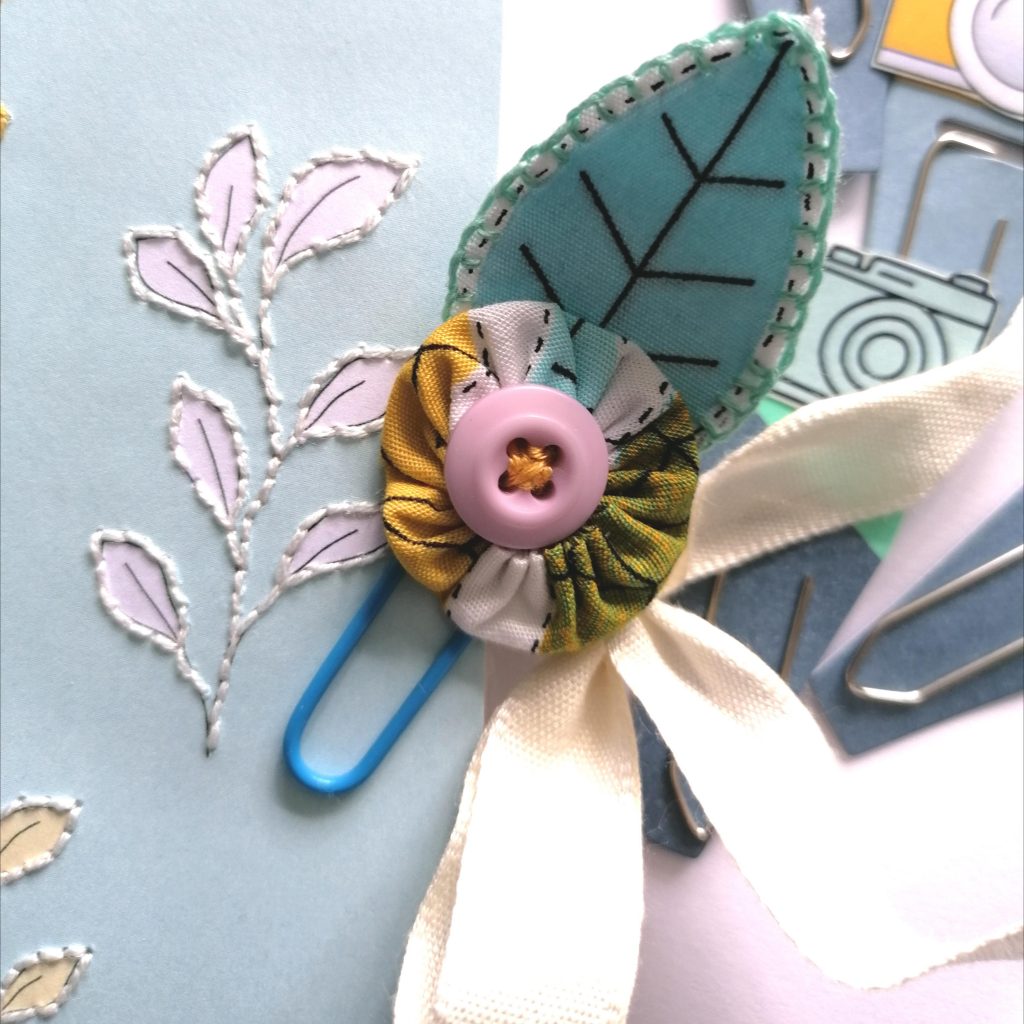 .
The prompts for the challenge which you could use at any time if you're looking for inspiration are:
Monday – Feet
Tuesday – Hands
Wednesday – Face Forward (let your face fill the frame)
Thursday: Eyes Close
Friday: Half Face
Saturday: Full body
Sunday: Reflection
.
I'll share some of the pages I do in the Lollipop Chat Group and you'll see how I've used other bits and pieces from the kit!
Hope I've given you some ideas and if you do play along or just fancy indulging in a bit of slow stitching do post pics of what you do, I'd love to see them!
Philippa x