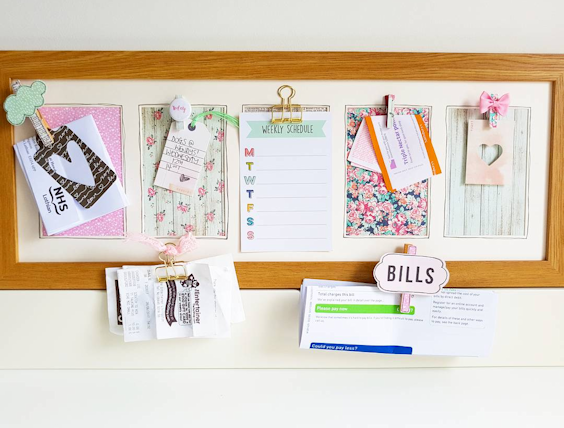 Hi! It's Vicki here.
Another peg board from me but I love them and they're so easy to use to keep us all organised!
I kept the mount from the frame and backed it with different papers
from the July box
.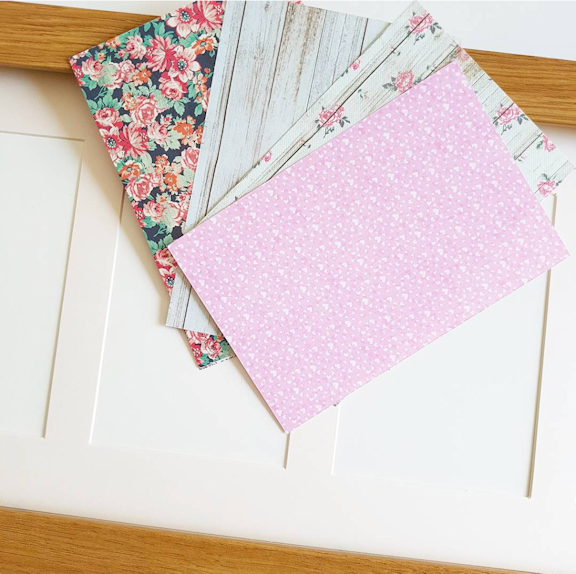 I used the same papers and covered the front of some pegs. I had some from the kit and a couple of my own smaller ones.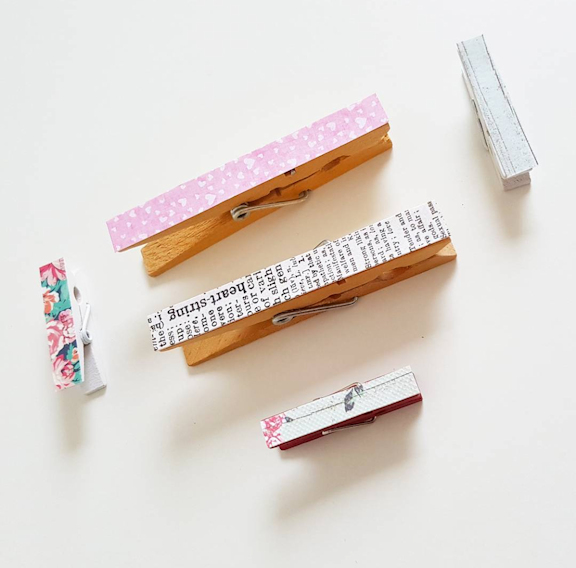 I added some embellishments to the pegs and glued them onto the board with some clips I had on my desk. I found my glue gun worked best at keeping them on!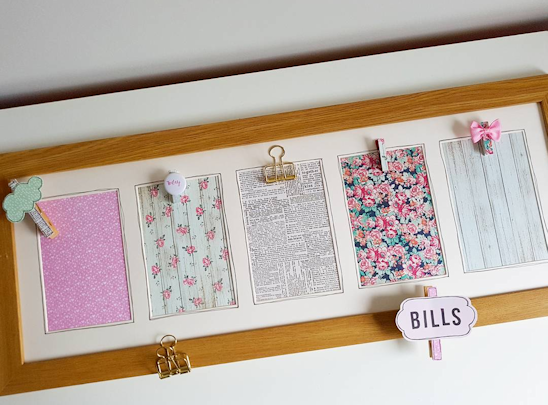 The extra clips and peg on the bottom of the frame I've made for bills and receipts. They always seem to take up the most space so wanted to give them a bigger area!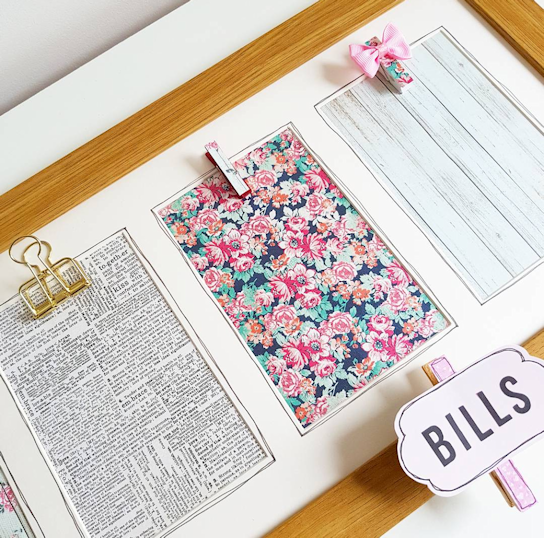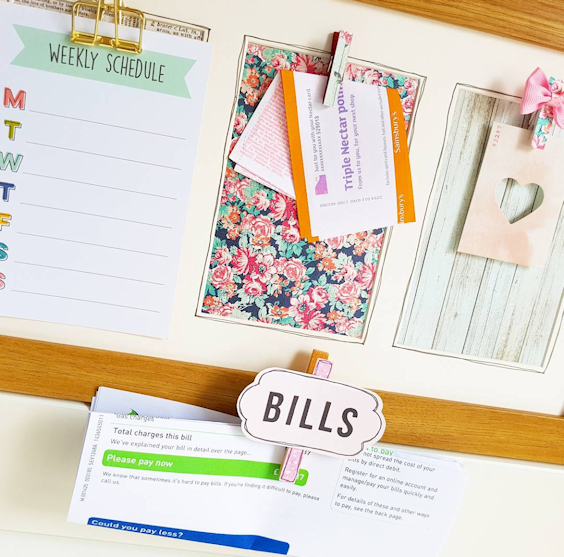 I popped our appointment letters, shop vouchers and weekly schedule up and will put my To Do list up there once I've written it out too.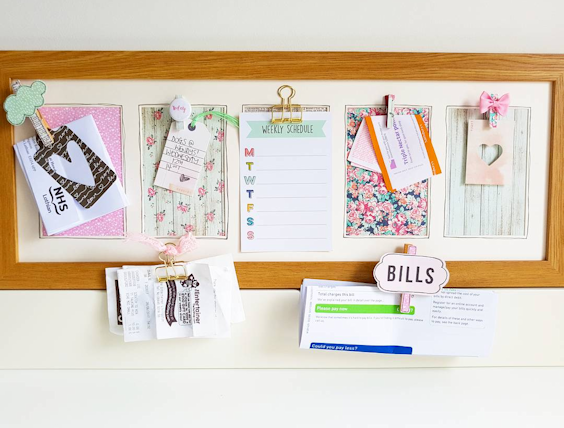 I can't wait to see what other people use their pegs for!
Vicki x