Every Domestic Goddess makes wonderful cakes.
Today I have this super easy recipe for you. These mini Victoria Sponges are really easy to make and look so cute when you present to your guests. These are always a winner in our house.
All you need is:
175g/6oz Butter or Marg
175g/6oz Caster Sugar
175g/6oz Self Raising Flour
3 Beaten Eggs
Jam to Spread and Fresh Cream and Icing Sugar to finish.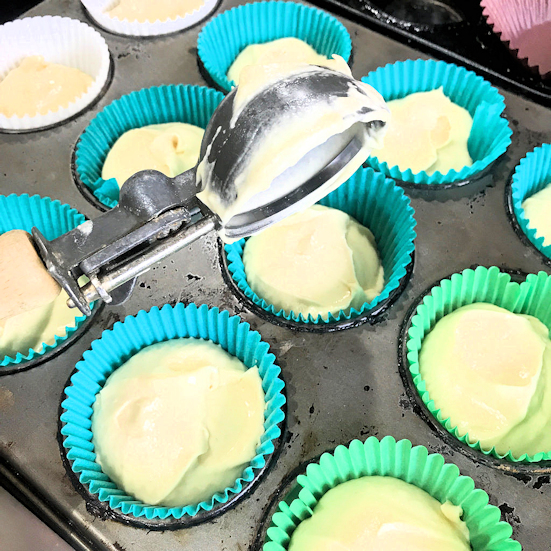 Start by mixing together the sugar and butter until smooth, creamy and light in colour.
Then gradually add the flour and sugar alternating the two until fully mixed in.
Place large muffin cases in a muffin tray. I like to scoop my cake mixture using an ice cream scoop. It's much easier and you can spread equal amounts in to each case.
Bake for about 15 minutes on 190c (375f) or until well risen and slightly golden in colour.
The time they take to bake will be dependant on how much mixture you have in your cases. They larger the cake the longer they will need to bake. So keep an eye on them.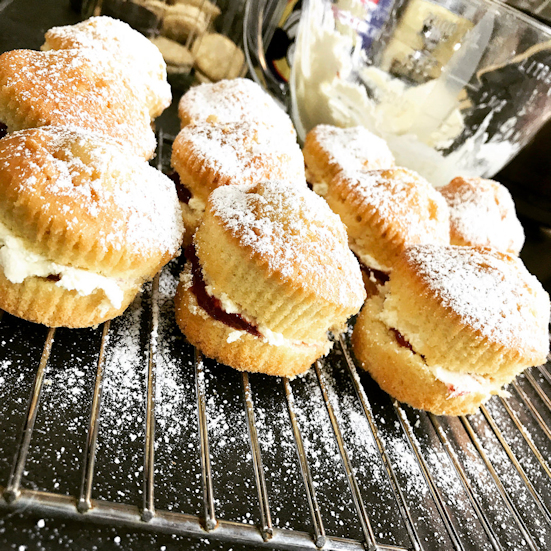 Once cool take them out of the cases. Then cut through the centres.
Whip up the cream and add a little icing sugar to the cream to sweeten a little.
Spread the jam on the base, followed by the cream. Pop back together again and then dust with icing sugar to finish.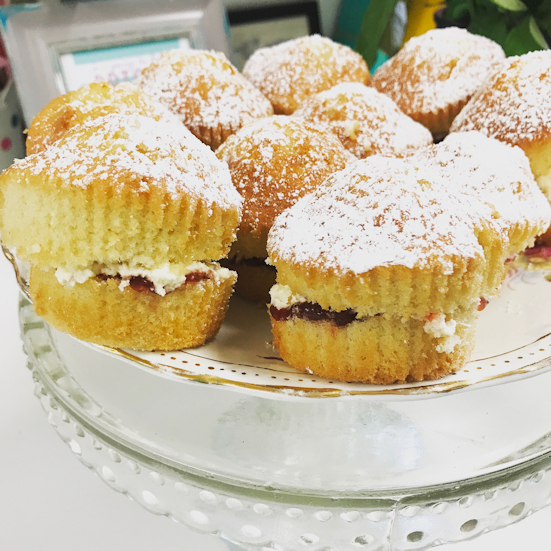 We love these mini sponges far more than a large round cake that's traditionally made. They are so fun and so cute.
We hope you love them too!