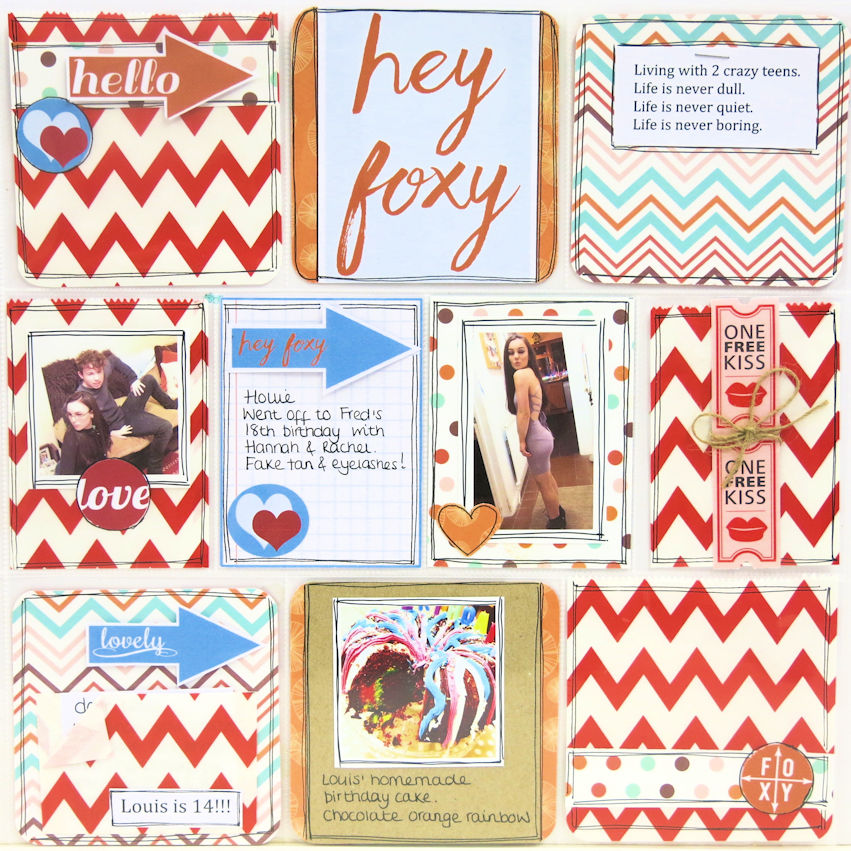 It's about time I added a new page to my pocket album.
I don't do this weekly like a lot of people do with their Project Life albums, I just do it as and when I can and also feel like it. It tends to be 1-2 times a month. I've been putting this album together for about 3 years now though and it's really good to look back over our basic daily lives. So whether I update it once a week or once a month, on the whole scheme of things looking back over a few years, it doesn't really matter.
I've used the papers, treat bag, exclusive embellishment sheet and a few other pieces from this month's 'Hey Foxy' Kit.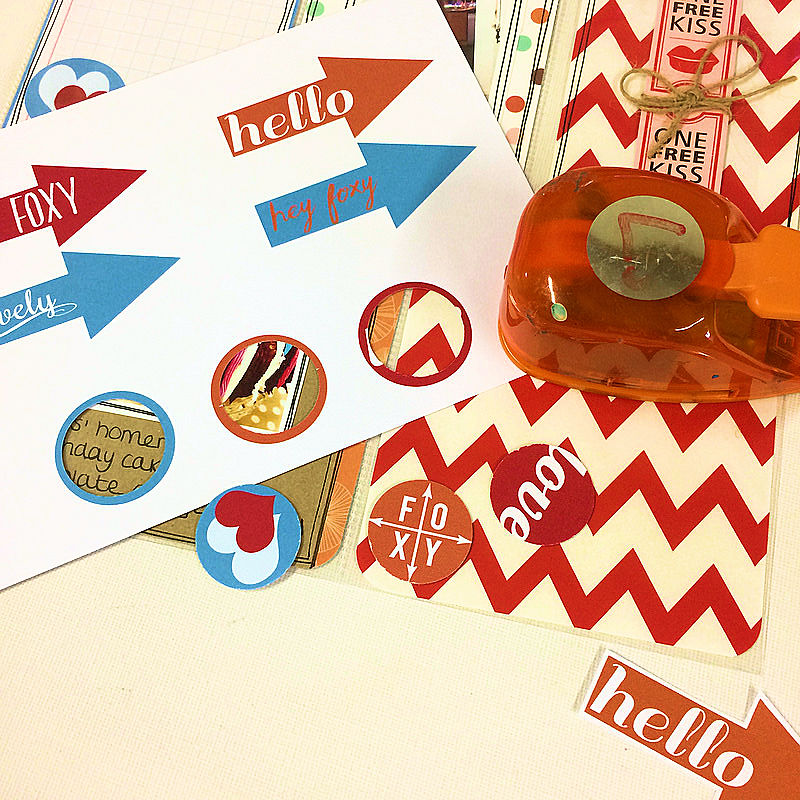 I've cut out some of the embellishments from the sheet and used a hole punch on the round ones.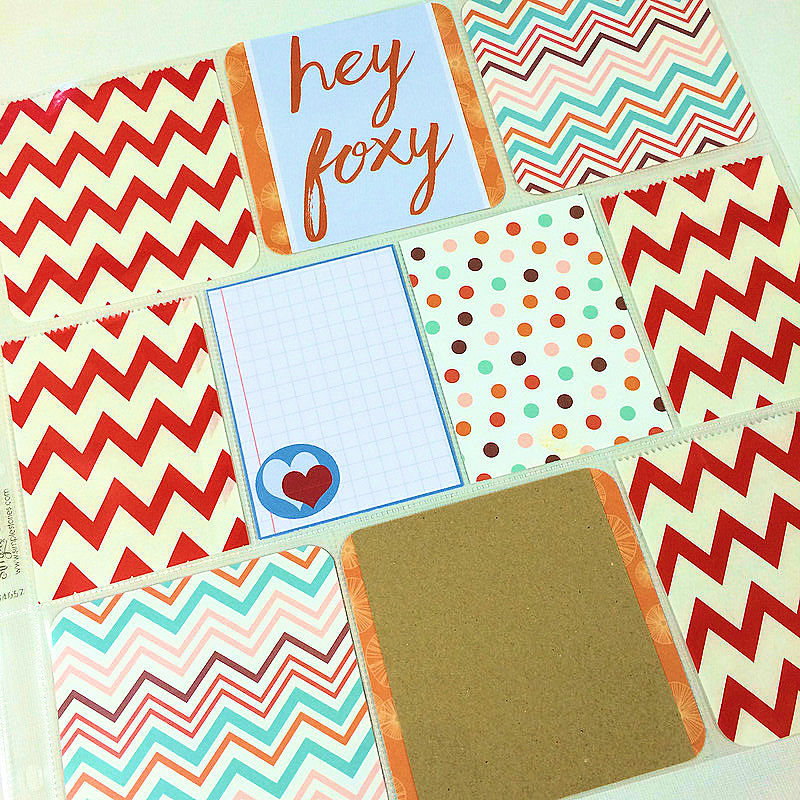 The papers have been cut to fit the pockets and the corners rounded with a corner punch.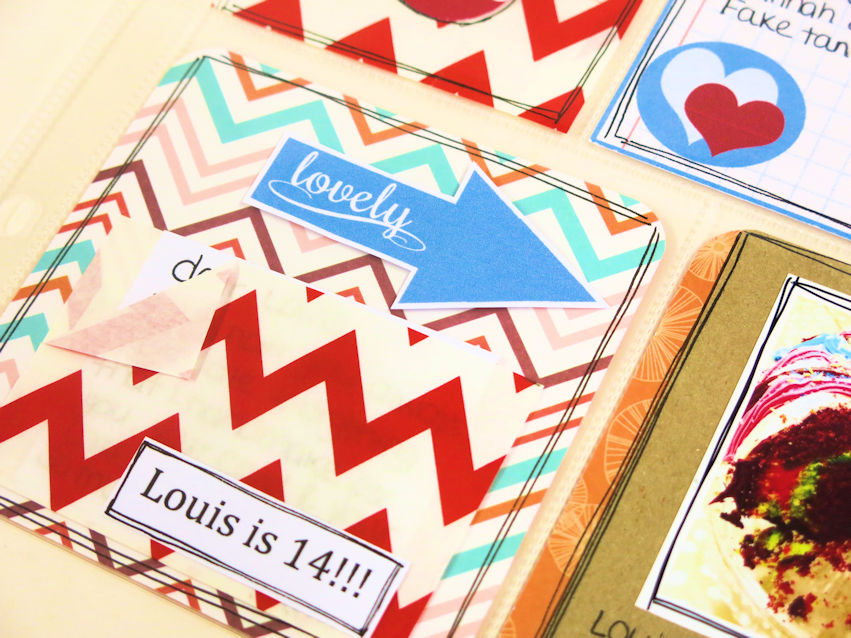 I've used the red chevron treat bag and cut this up too and also used a corner here as a mini pocket which holds a little letter.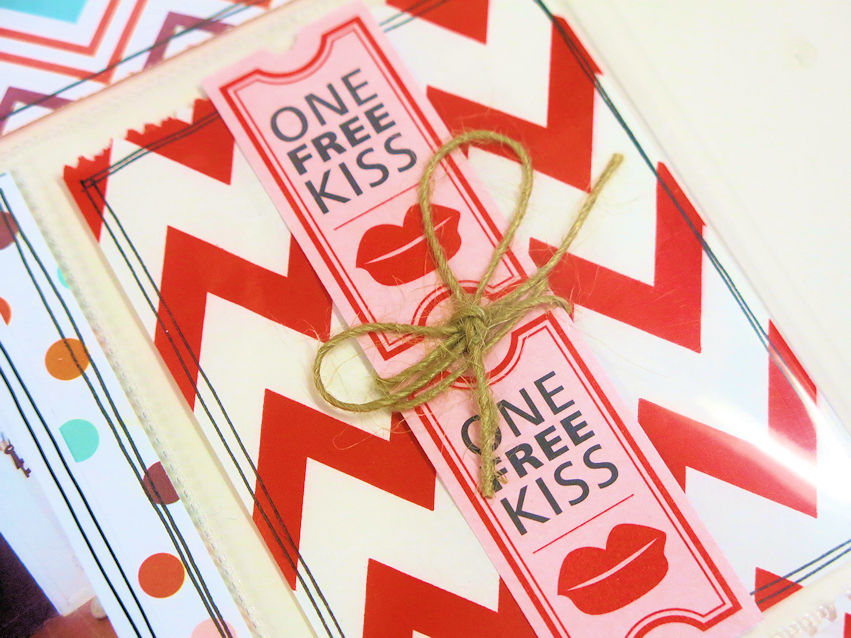 Some other bits and pieces from the kit have been used too.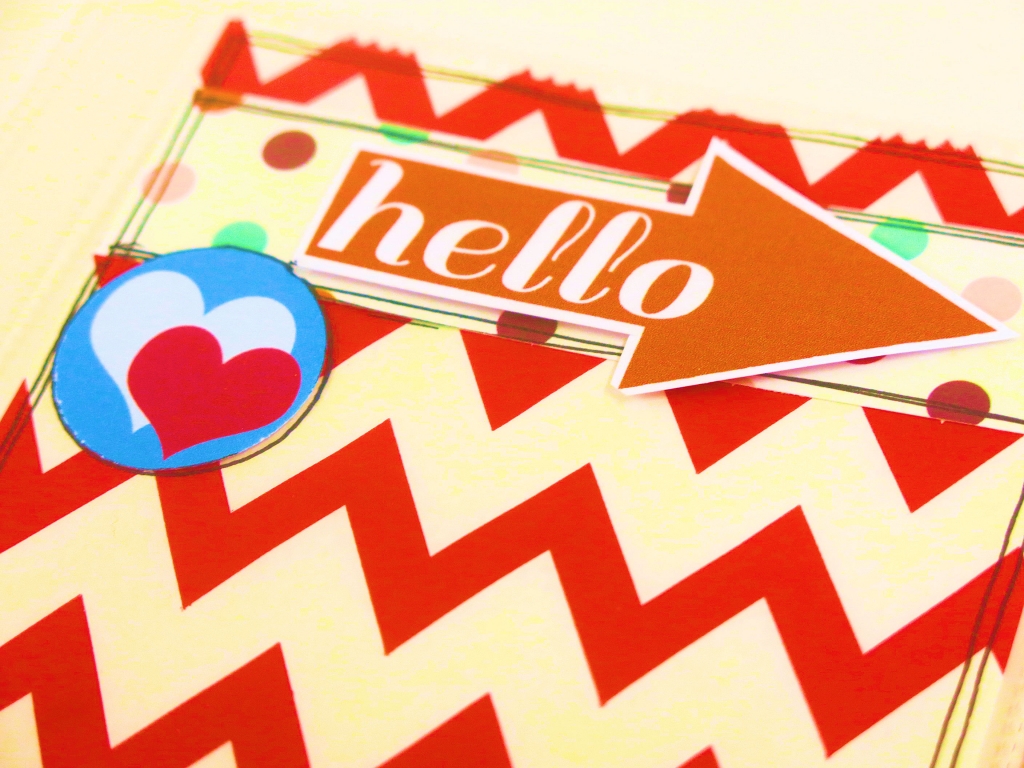 I also like to doddle around the outside of everything.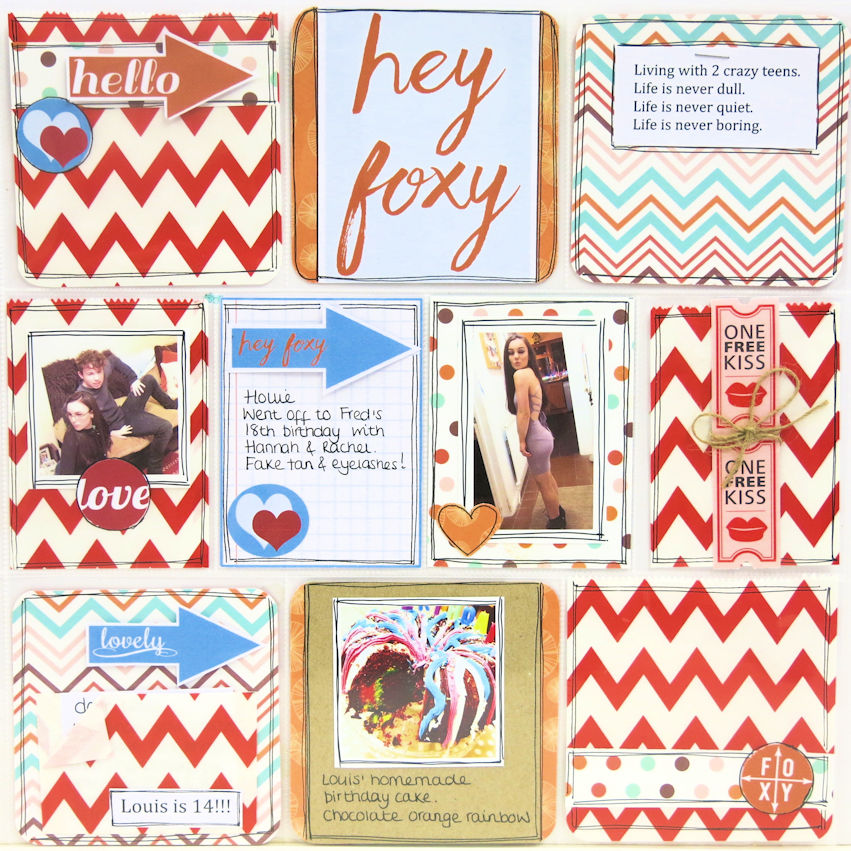 A rather crazy and colourful pocket page to match my crazy teens.
Do you also use pocket pages? Let me know. We have a private chat group here if you'd like to share.
Thanks for stopping by today x