My day started off with some gentle colouring in.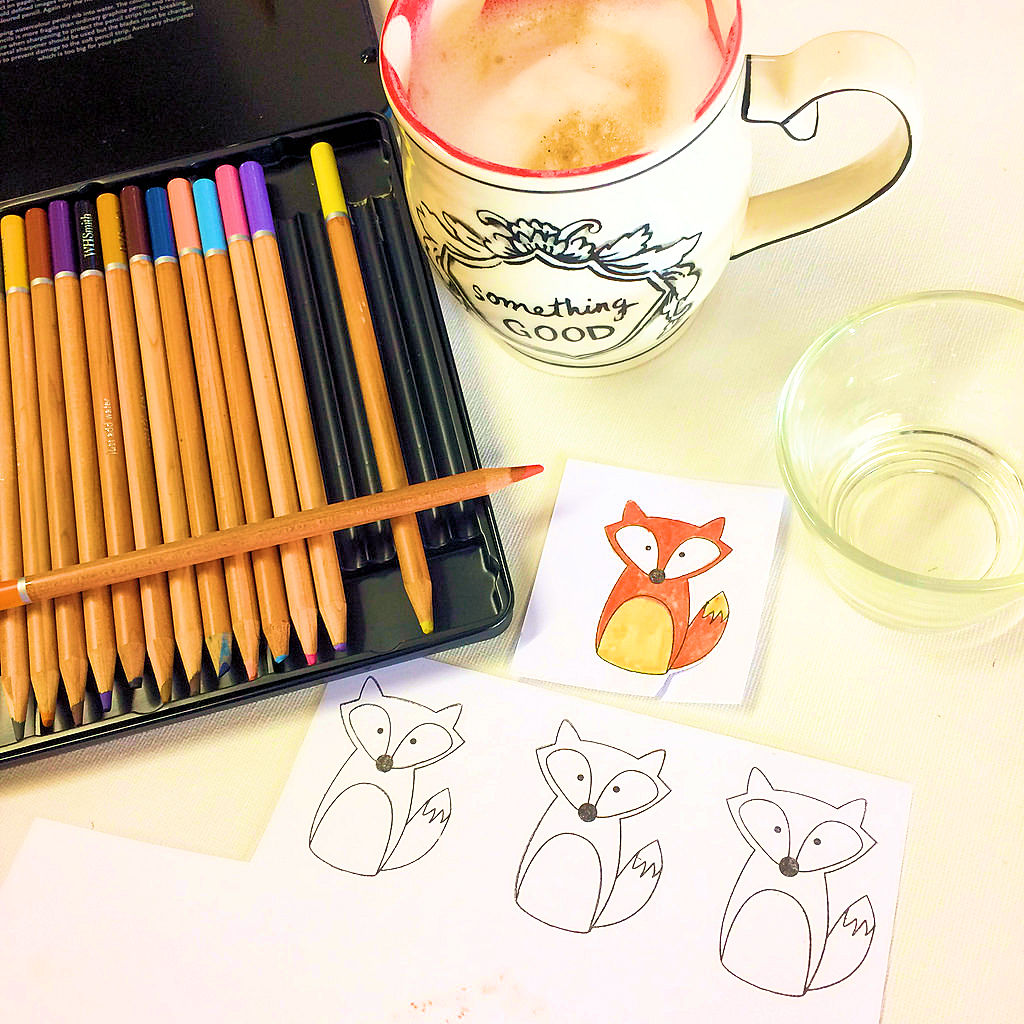 After  2 days of dental treatment, I'm not feeling my best, so I'm taking it easy. I'd had something else planned for the blog today, but I'm so happy with how these turned out, I've made a last minute swap.
I started off by stamping with the foxy stamp from this month's kit.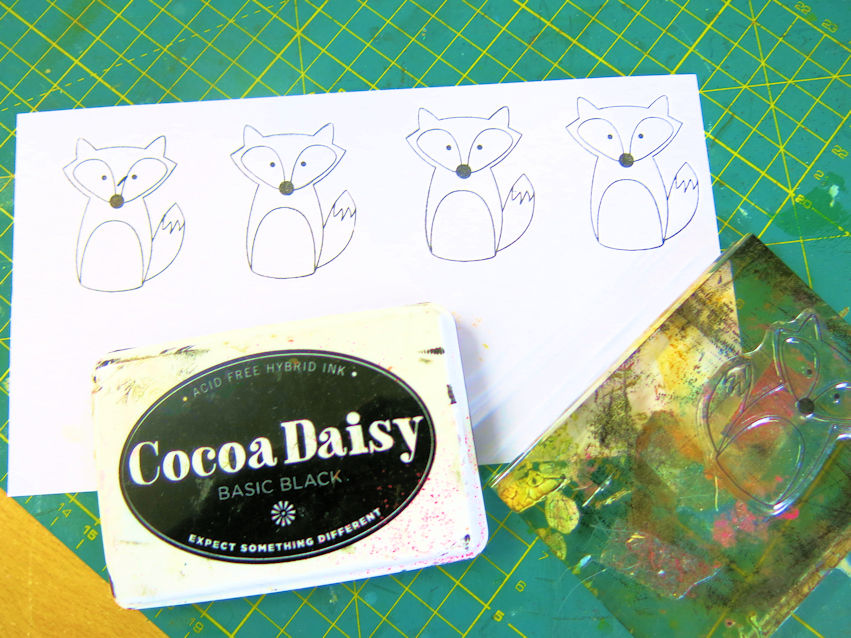 I've used a basic blank ink on white card.
I used watercolour pencils to colour in.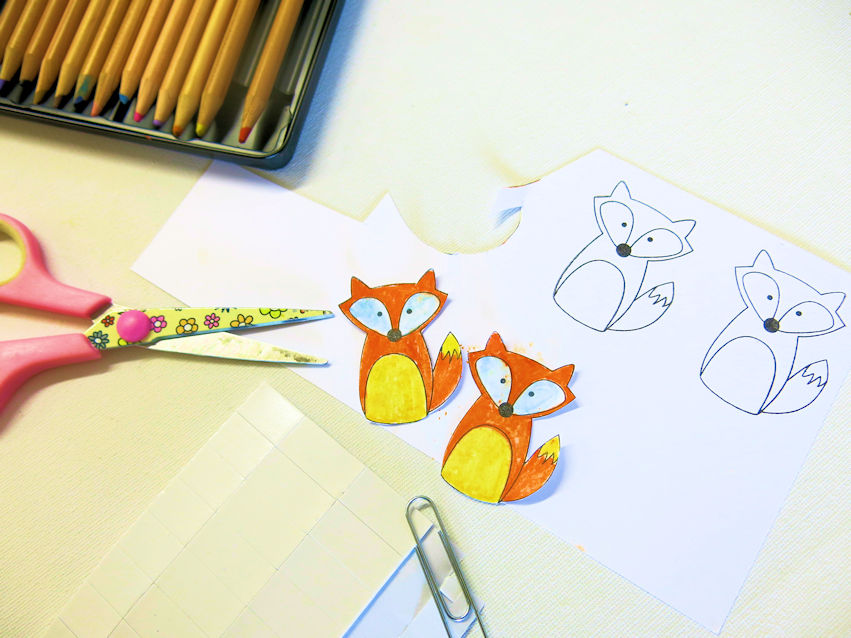 Then cut out once dry.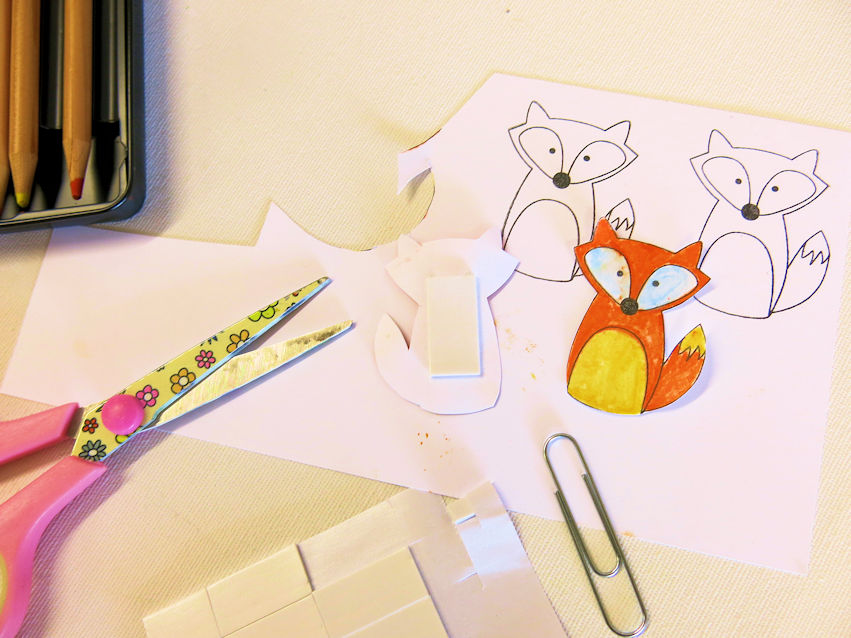 I stuck a 3d foam pad of the back of my best fox and then pressed a large paperclip on the foam pad.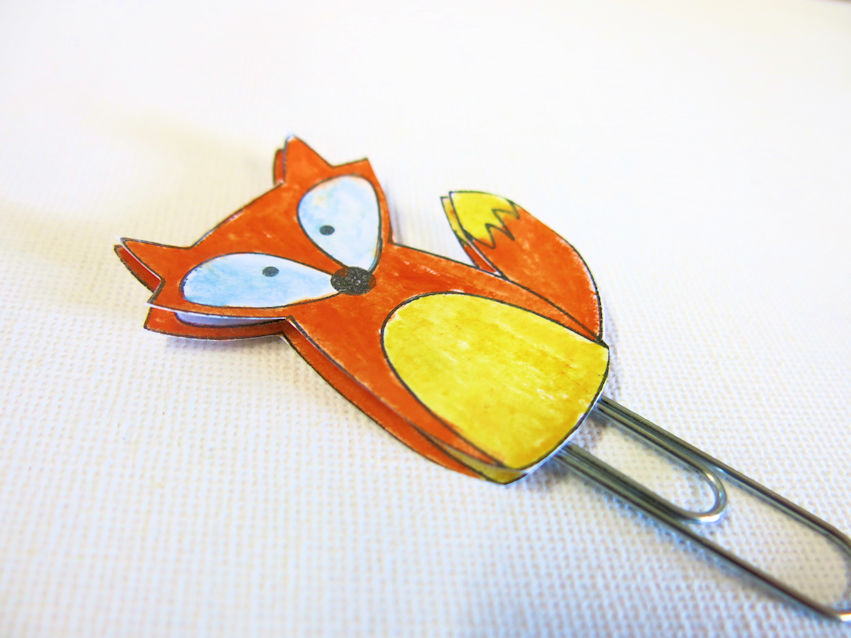 Then the foxes can be stuck together to make this.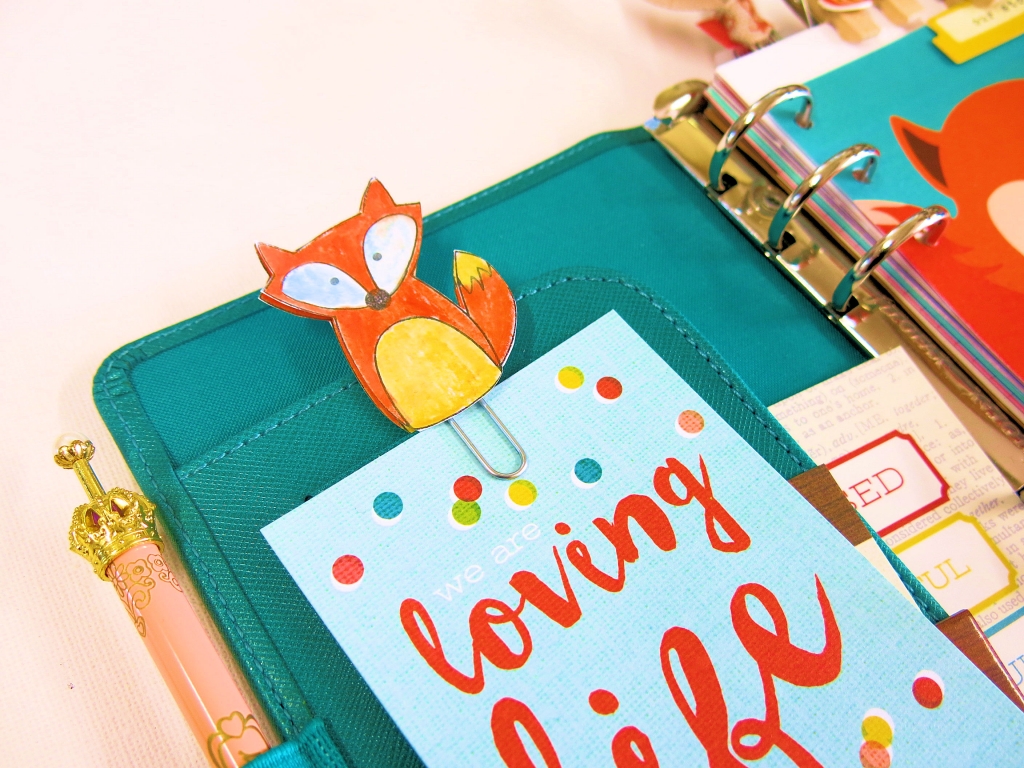 Look how cute!!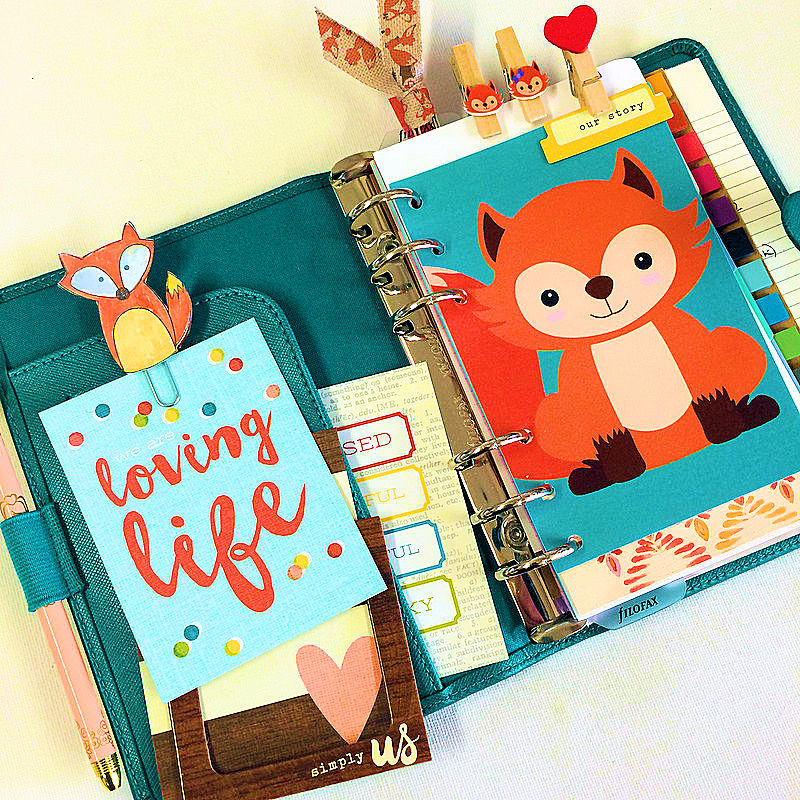 I think he makes the perfect addition to my planner today, don't you think??!!