Giorgia's 365 Project
Hello, Giorgia here today hoping to inspire you!
Do you remember my previous post where I explained my 365 days of love" book project? If you missed it you can find it here.
Well, I continued decorating other pages with the July Lollipop kit "Time to Bloom". It is an awesome kit full of lovely items.
Let's see how I make these new pages about my lovely Baby Bella ☺
For this page I used the cute "today" sheet from the kit as layer under the picture and I wrote journaling on it. I added some die-cuts and sticker to embellish.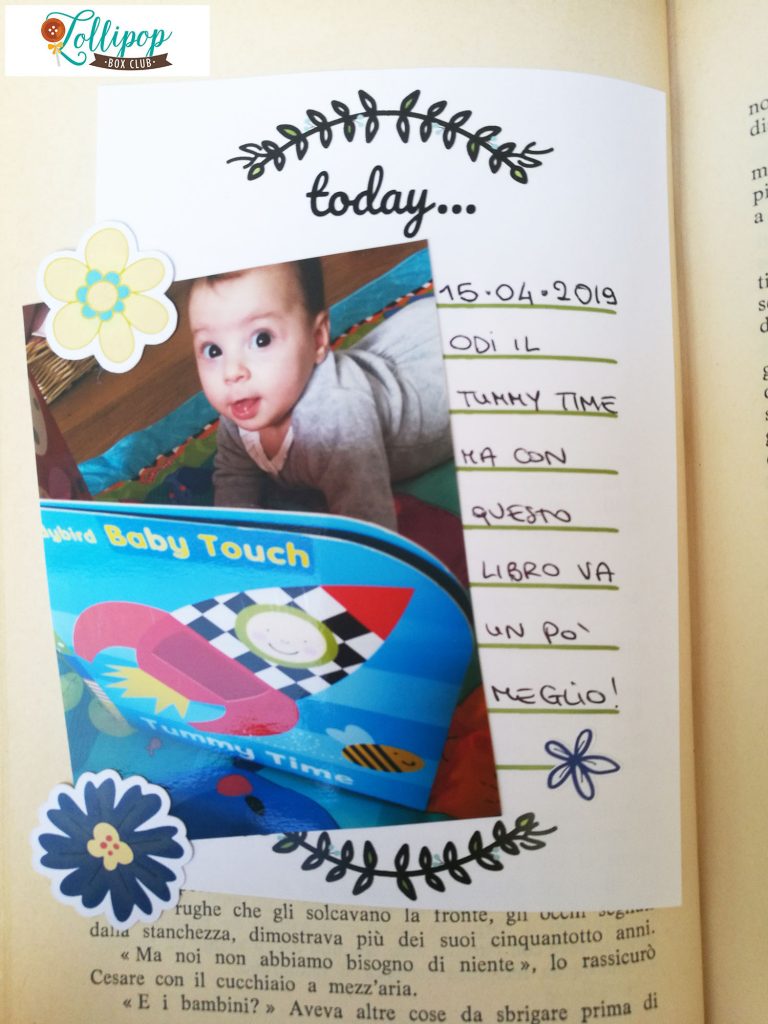 For this page I cut strips from a patterned paper from the kit and I adhered them on the book page leaving some space between them so you can see the book page under it. I layered the picture on two other patterned papers and I embellished with stickers and die-cut. Do you see the sticker on top of picture? It is one of the new stickers used to close the paper bags in the kit! You really can use each and every little bit of Lollipop kits!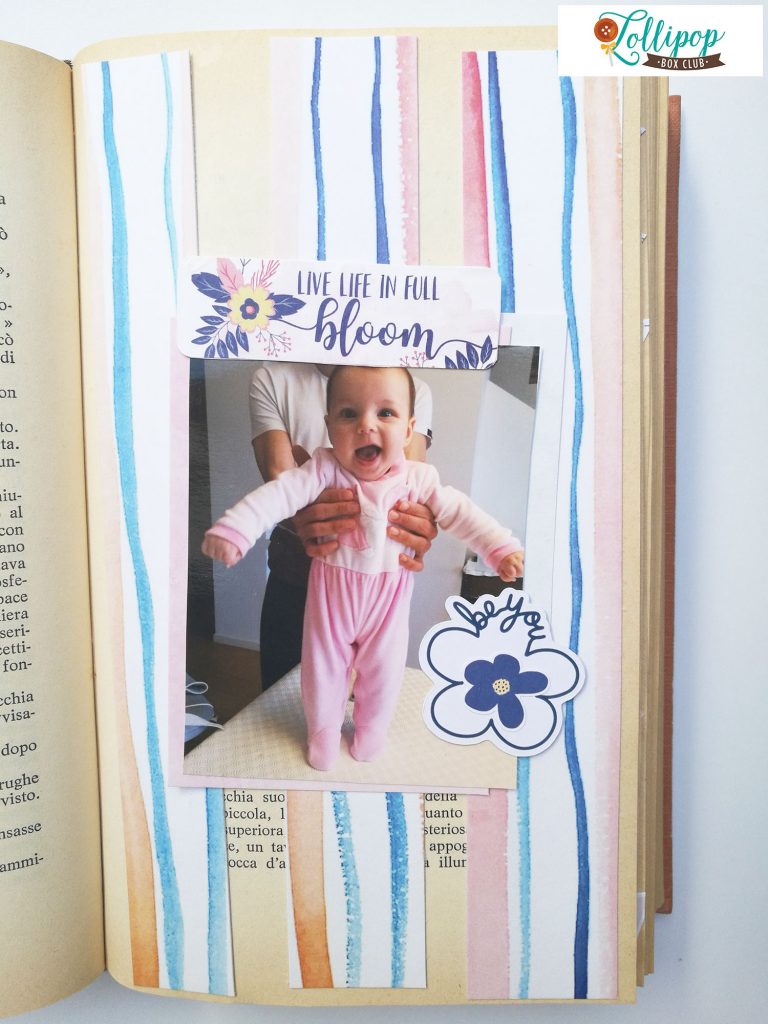 In this page I used die-cuts as embellishments and I added a journal tag cut from the tags sheet.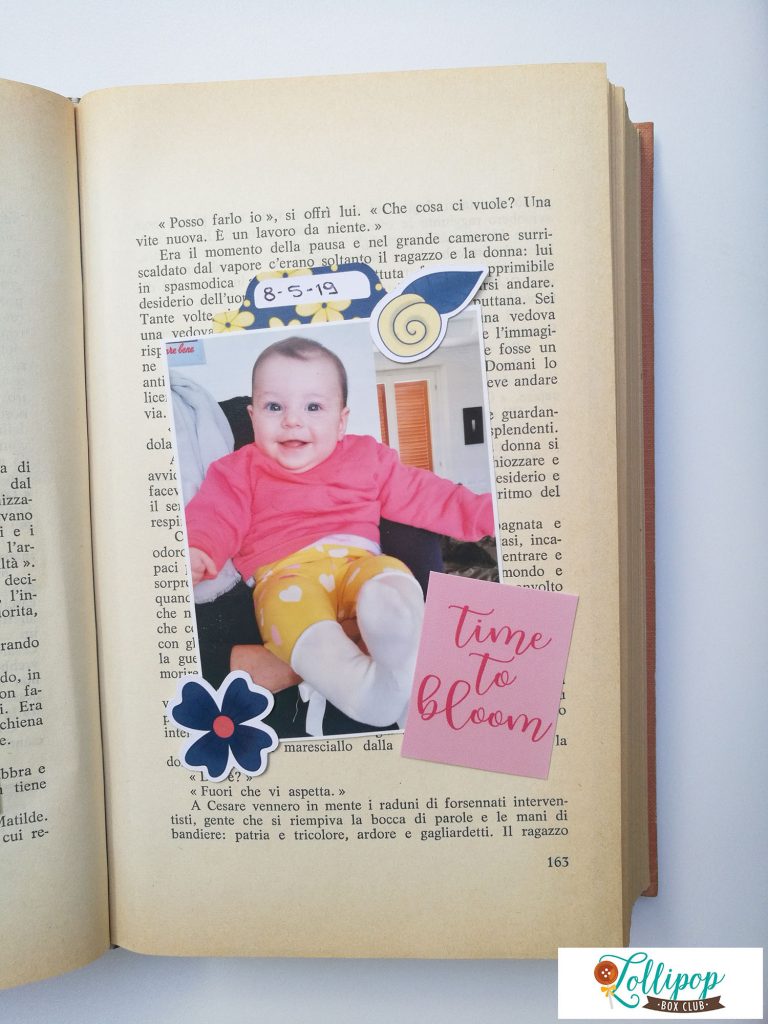 In this page I layered the picture on my favorite patterned paper from the kit: I LOVE this flowers designed by Lisa!! They have fresh colours and they make me happy! I added die-cuts and lovely Mrs Brimbles stickers.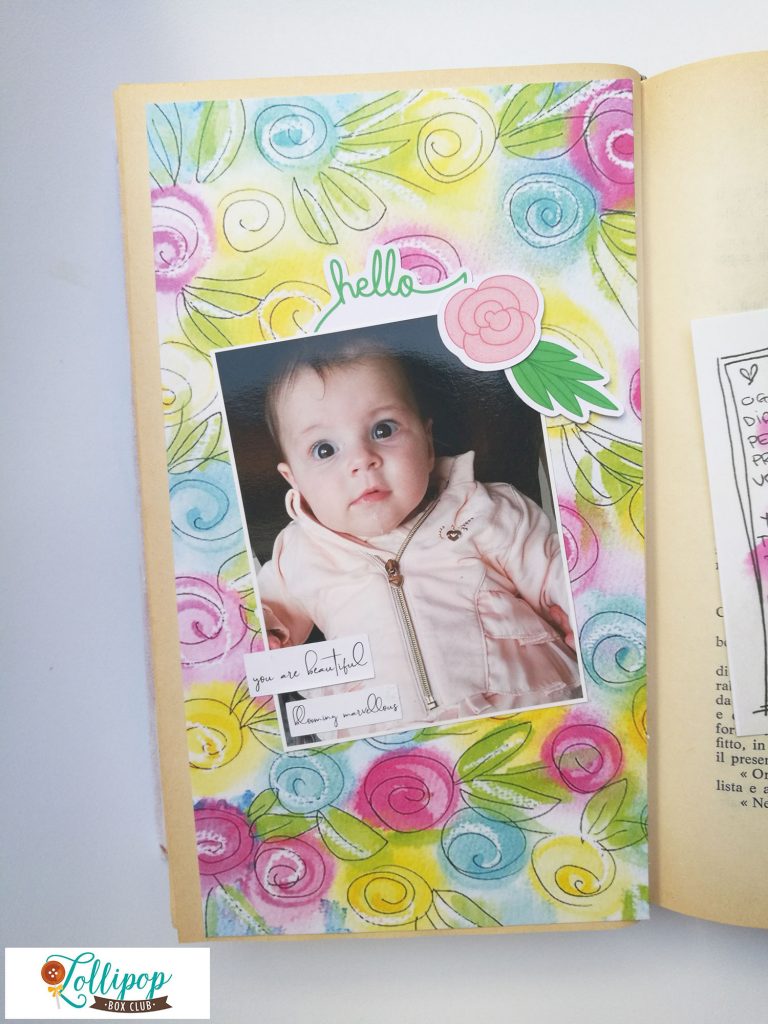 For this page I added the washi in the kit on the book page. Let me say that I LOVE this washi, made by Little Rainbow Moon, which cooperates with Lollipop this month. The washi is made from Little Rainbow Moon own artwork and it is really beautiful! As always, I added stickers and die-cuts to embellish.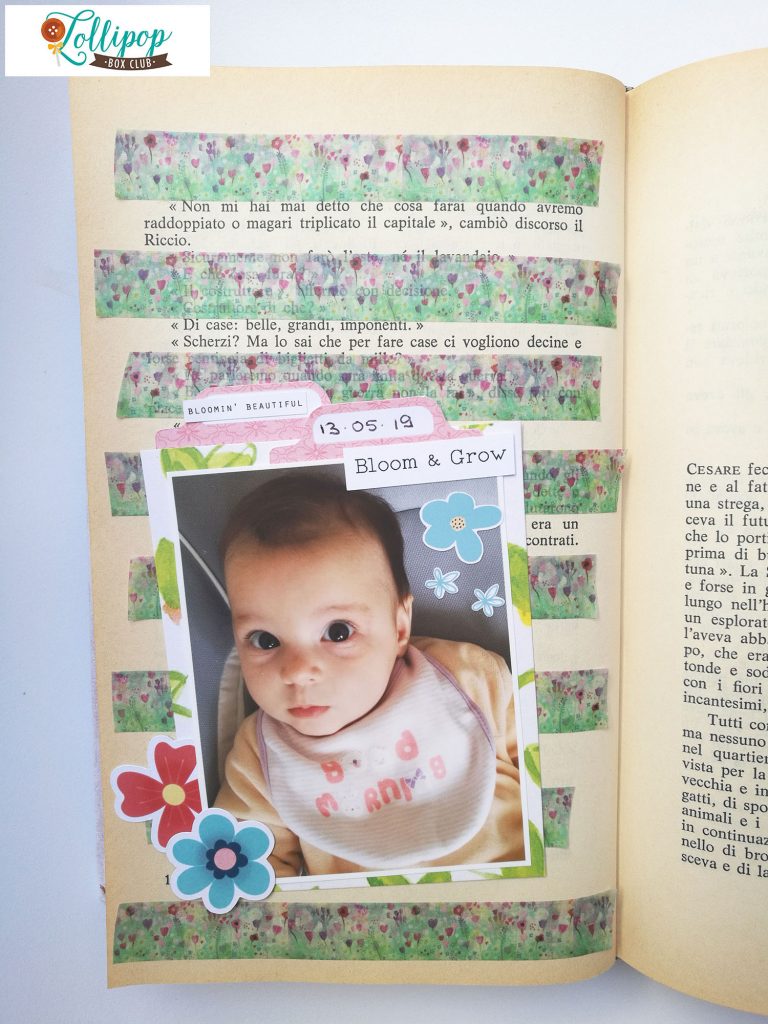 When I saw the cute tiny tissue paper flowers included in the kit I immediately had this design in mind: I glued them randomly on the book page to create a colorful background for the picture!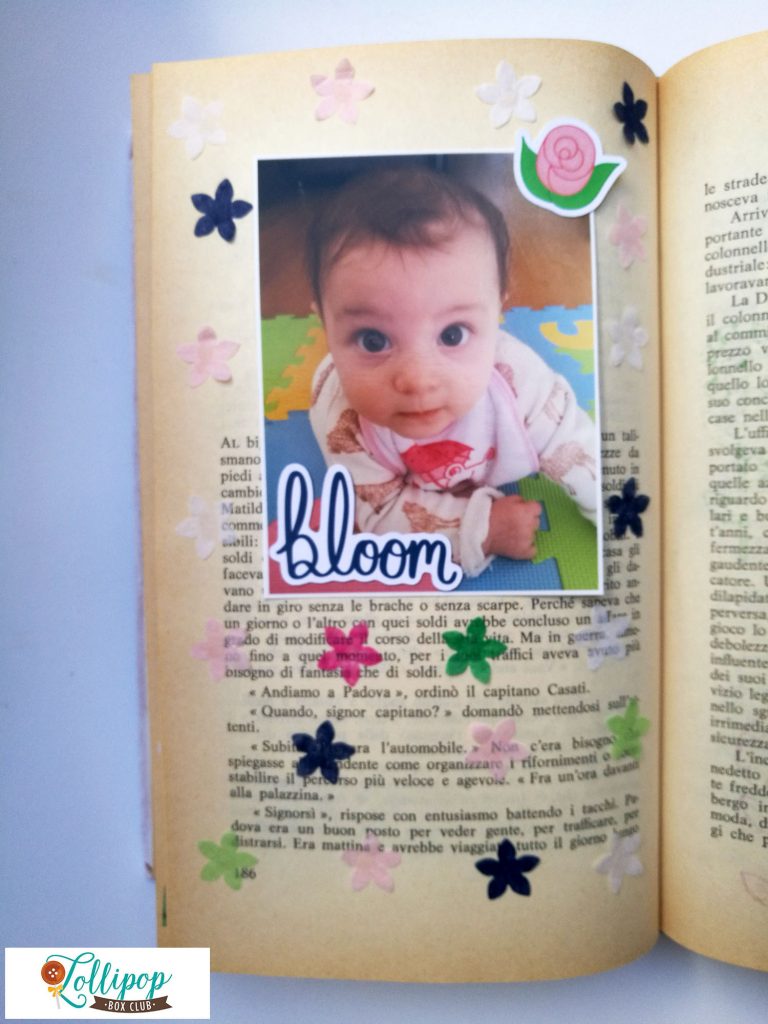 For this last page I stamped the cute flower stamp from the kit in several colours to create the background and I added a die-cut tag (such a sweet addiction to the kit!) to write my journal. I used a piece of twine from the kit to create a bow on top of the tag.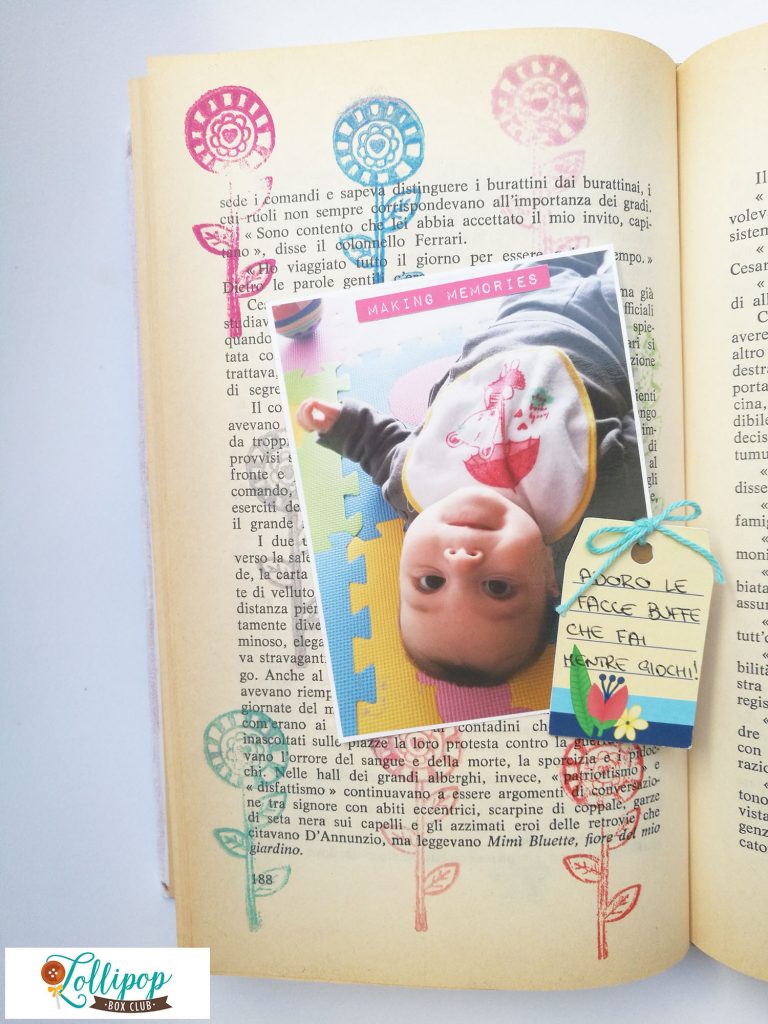 I hope you liked my project and I hope to have inspired you creating with your Lollipop kits.
If you will follow my future post you will see other pages from the "365 days of love" book!
Have a good day,
Ciao
Giorgia