Love Life by Jackie Ashton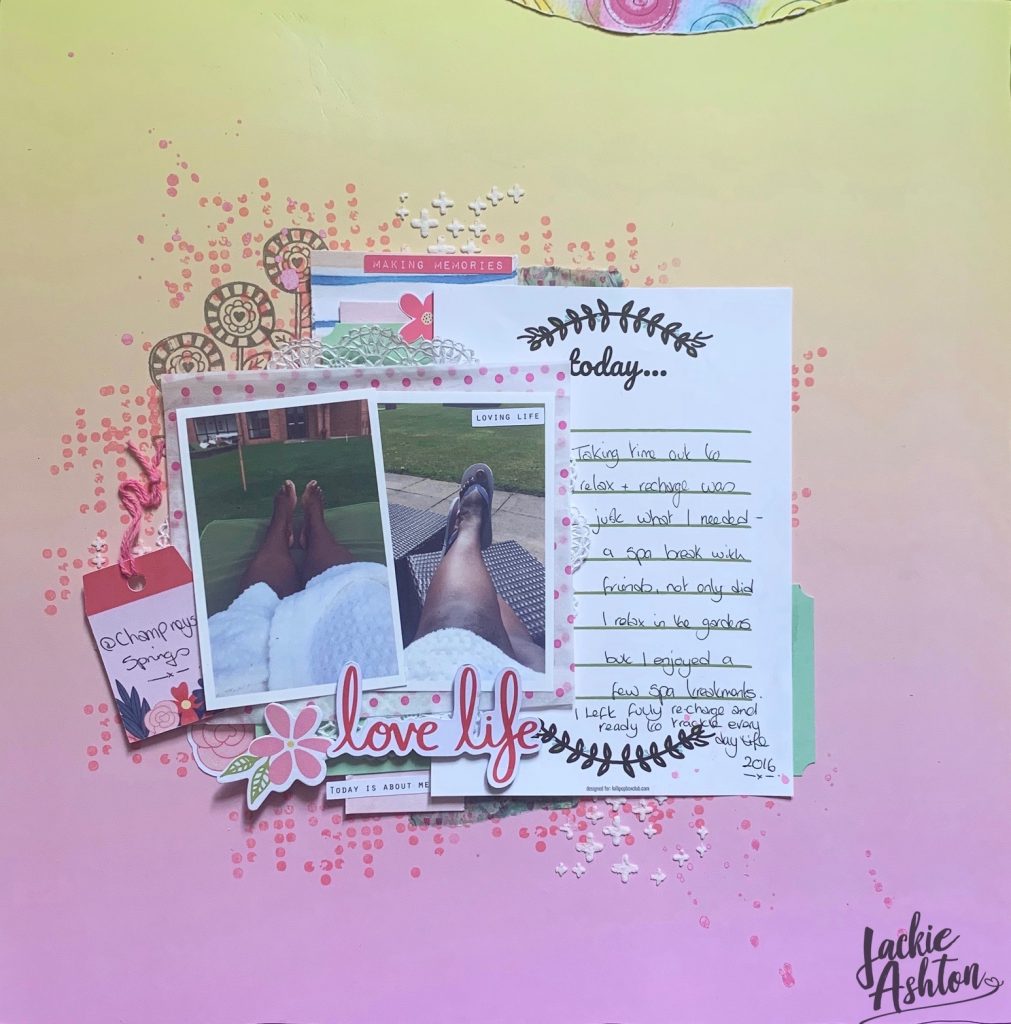 Hello! Jackie is our guest designer this month and this is her second project using the June 'Time to Bloom' kit here. 
Here's Jackie:
"As the theme for this month is 'making time for You' I decided to scrap some photographs from my 'me time' a few years ago at a health spa.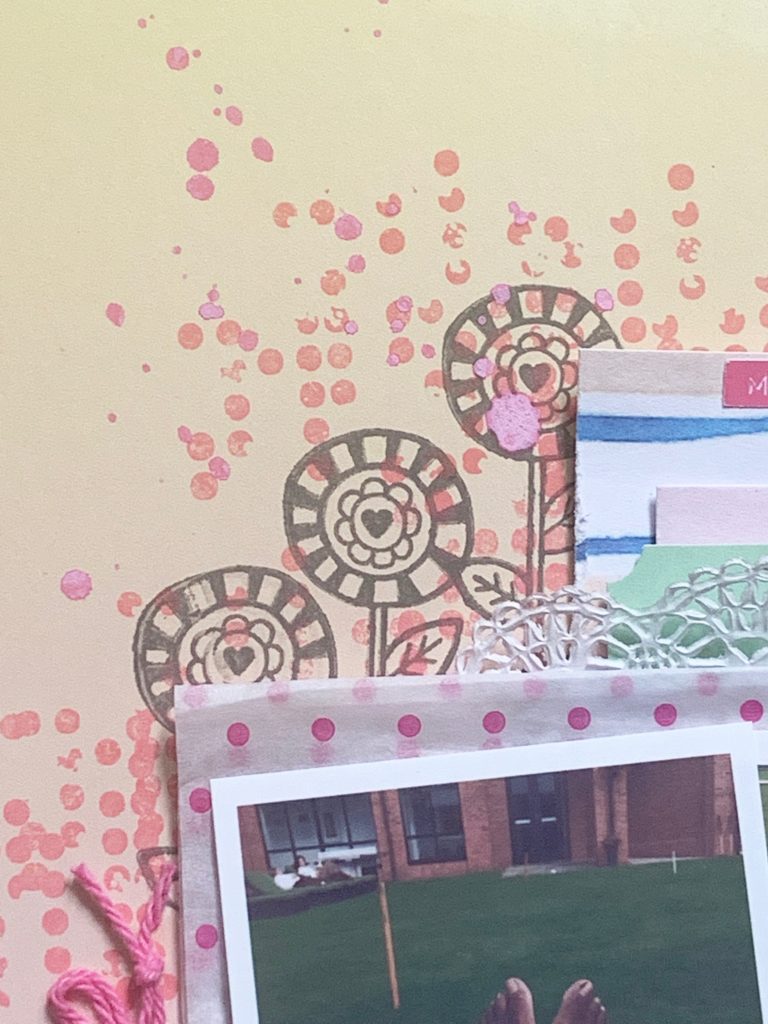 I started my layout by adding some stamped detail to my background cardstock, as well as some added detail using textured paste and a stencil from my stash.
I added a few layers of the patterned paper behind the photographs, as well as cut some of the tissue paper that came with the kit, to add as an extra layer directly under my photographs, which I had added 3D foam behind to give them some dimension.
I added my journalling to one of the journalling sheet to the side of my photograph.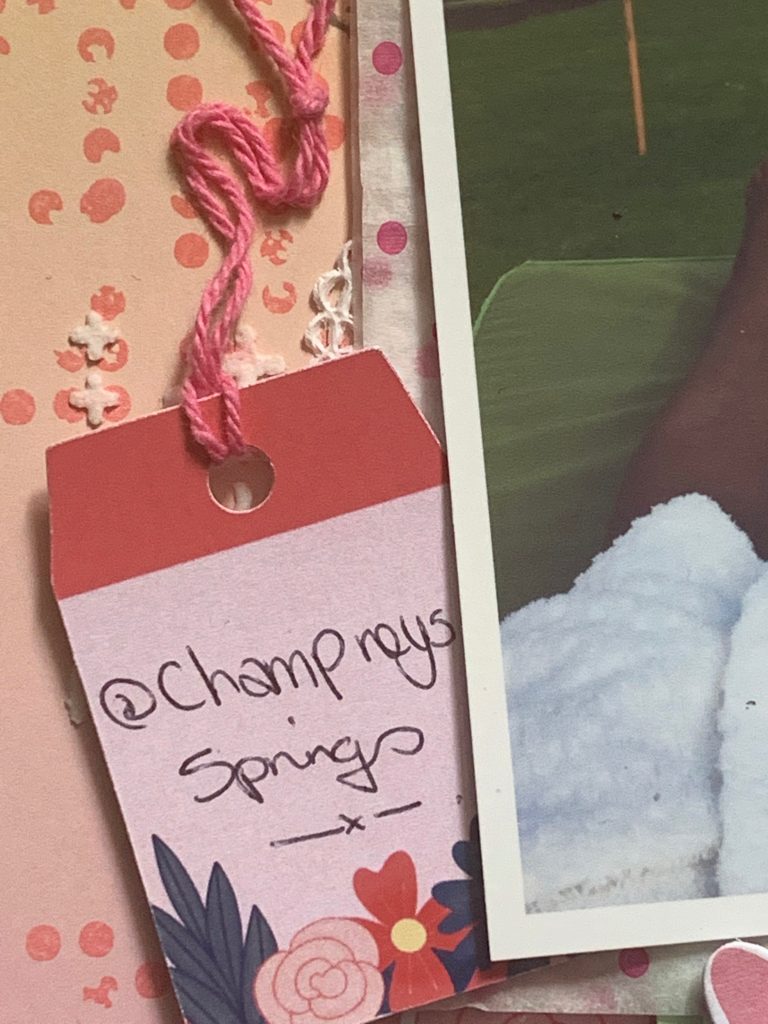 Before adding to photo matt to my background paper, I used the lovely flower stamp and stamped it so that the images just peeked from behind, to the left of the photo matt.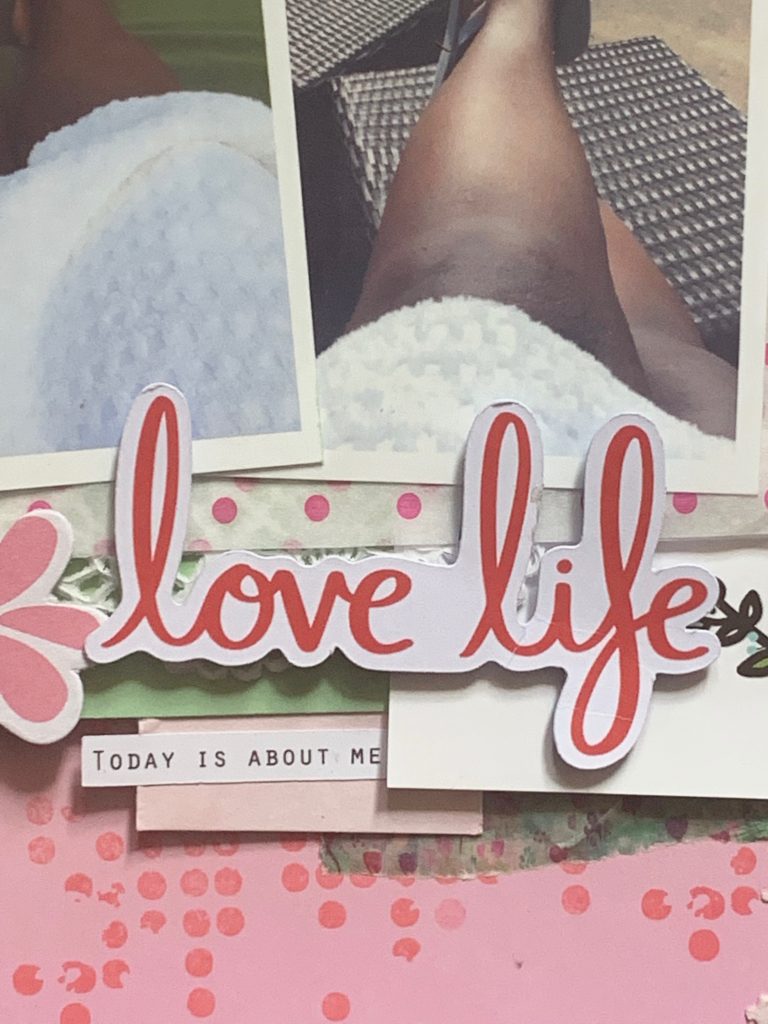 There was a lovely pack of die-cuts with this collection, which I used around the page adding flowers and also used the 'love life' as my title.  
I also added some of the word strips stickers, and used one of the tags to add the location of the health spa".
Lovely page from Jackie again. Thank you so much to Jackie for joining us this month. It's been so fun seeing how she's been using the kit.
I hope you've been having fun with your's too.
Enjoy your day xx