Getting 'Smooshy' – Mixed Media with Carrie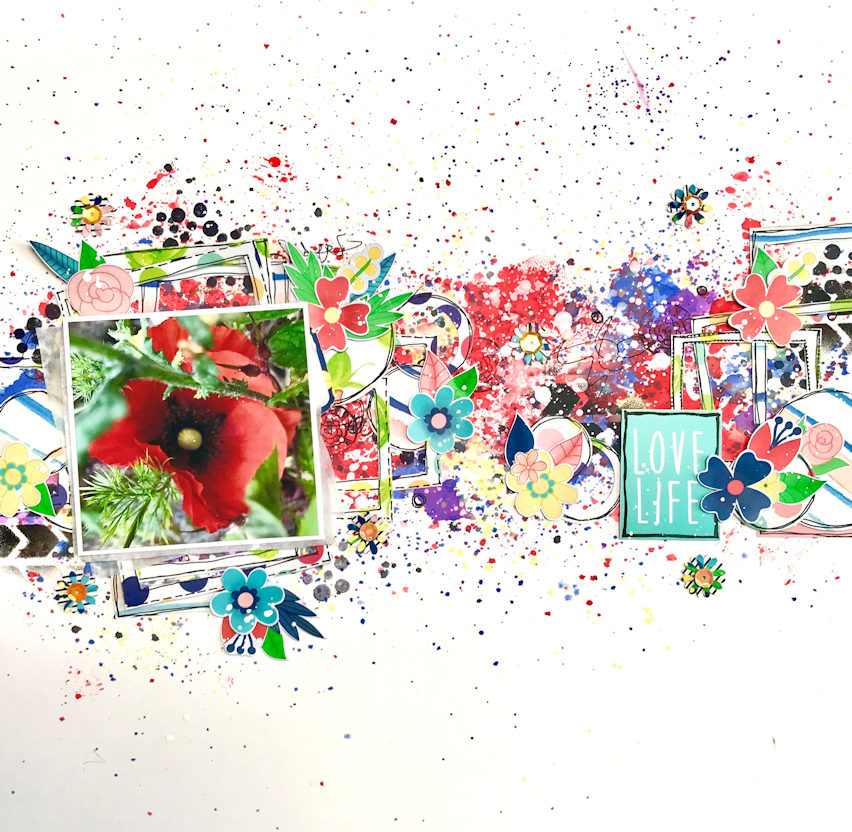 Hello my lovely Lollipop friends
I am back again to show you a layout that I created with the new 'Time to Bloom' kit.  I adore this kit – I think it's my very favourite of all of Lisa's kits so far.  There are so many yummy things to play with and Lisa has added more of her wonderful art work in the designs as well.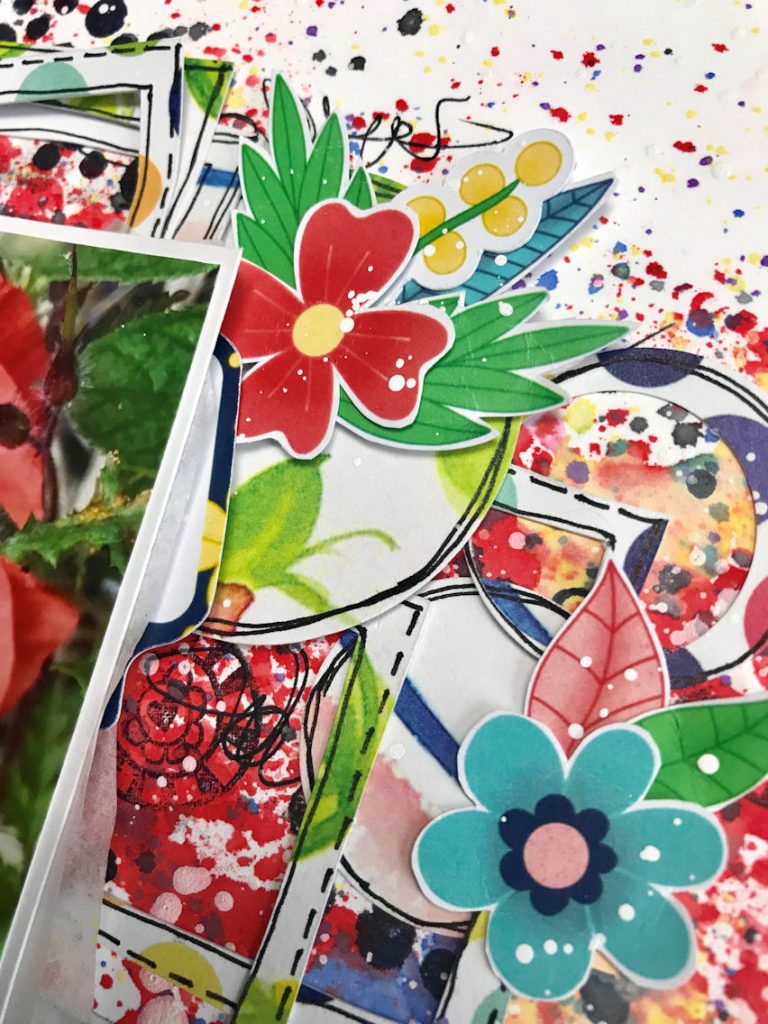 The colours of this kit are so bright and fun.  I pulled the colours from the papers and embellishments to use on my background – pulling out my favourite Distress Oxides again and making a lovely smooshy mess of colour on the 12×12 whit cardstock.  I then added some stencilling using the Chevron stencil from a previous kit and some stamping with black ink and the flower stamp from this month's kit.  I decided that a bit more detail was needed and pulled some more stamps from previous kits out of my stash, adding those along with some scribbles and doodles.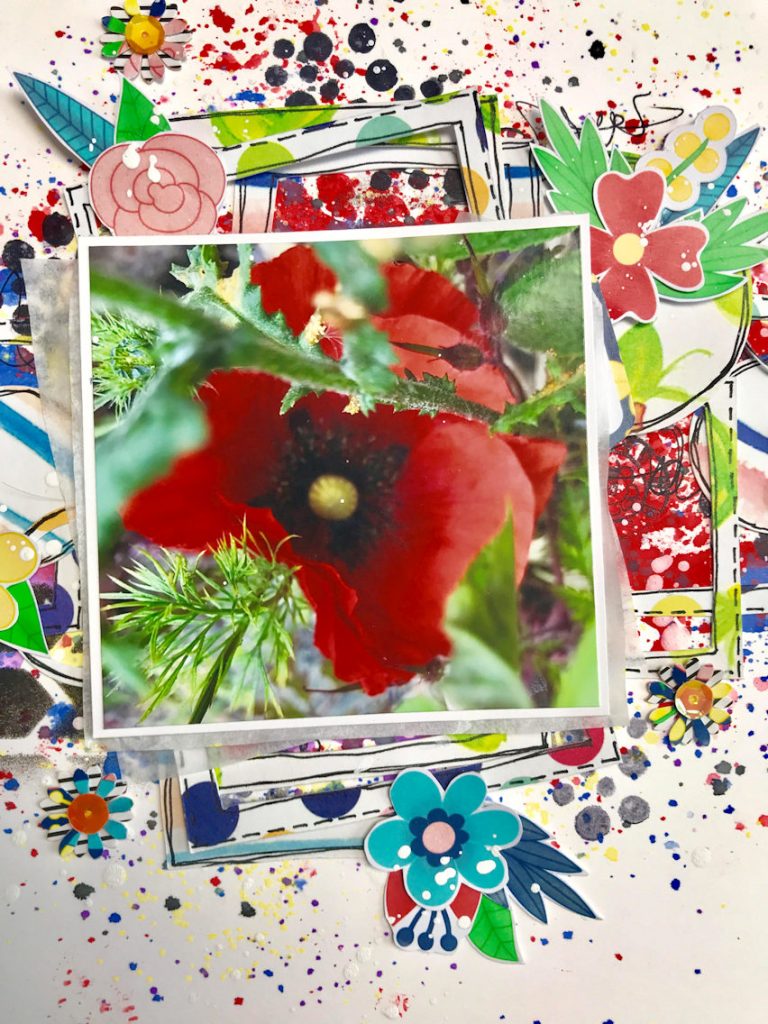 While this was all drying I cut several frames and circles from the papers and doodled around the edges to help define them. The background is very busy and this helps to direct your attention to the frames.  I picked a picture of a poppy – I love taking pictures of all the flowers that are out at the minute and the poppies have been really beautiful this year.  The red of the poppy also goes perfectly with the kit! I added some white cardstock and tissue paper to the back of the picture.  This also helps to make this 'POP' in a really busy layout.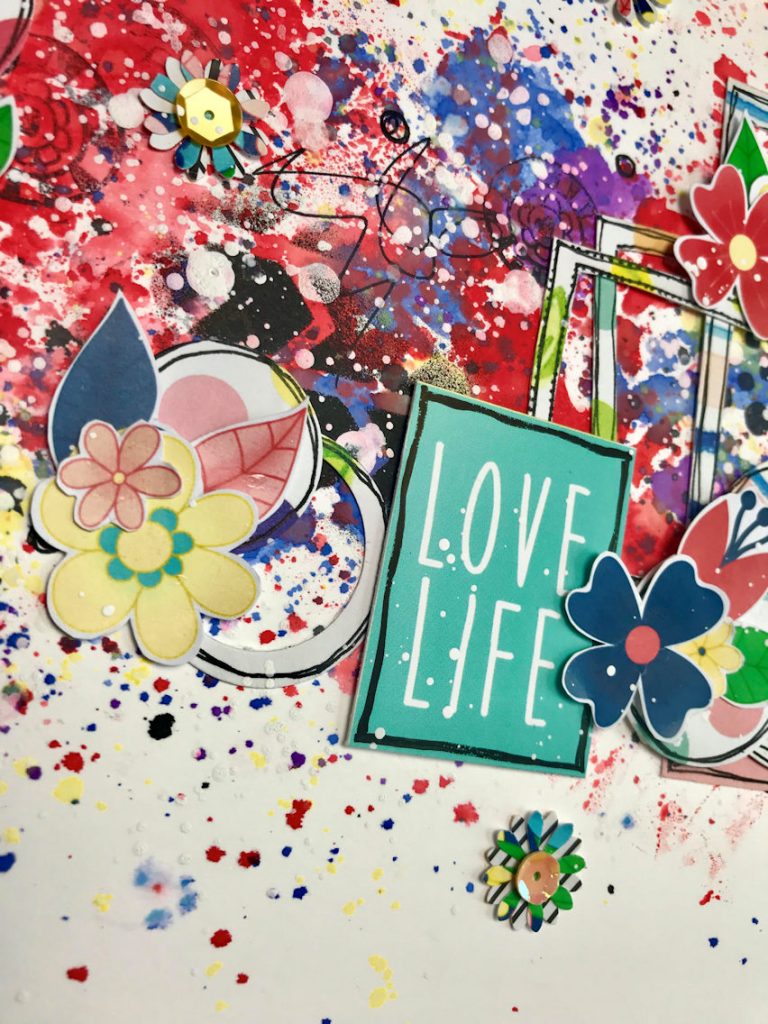 I arranged everything on the layout and glued it all down and then started on the embellishments.  Using the die-cuts I made several clusters all over the page. I trimmed down the little bits to remove some of the white border and stuck the flowers down with glue only in the middles or the ends to help add some depth to the page. One of the sentiments on the cut apart card became my title and I used a punch to create the flowers from one of the little tags that featured Lisa's artwork.  I finished these little flowers off with sequins from my stash.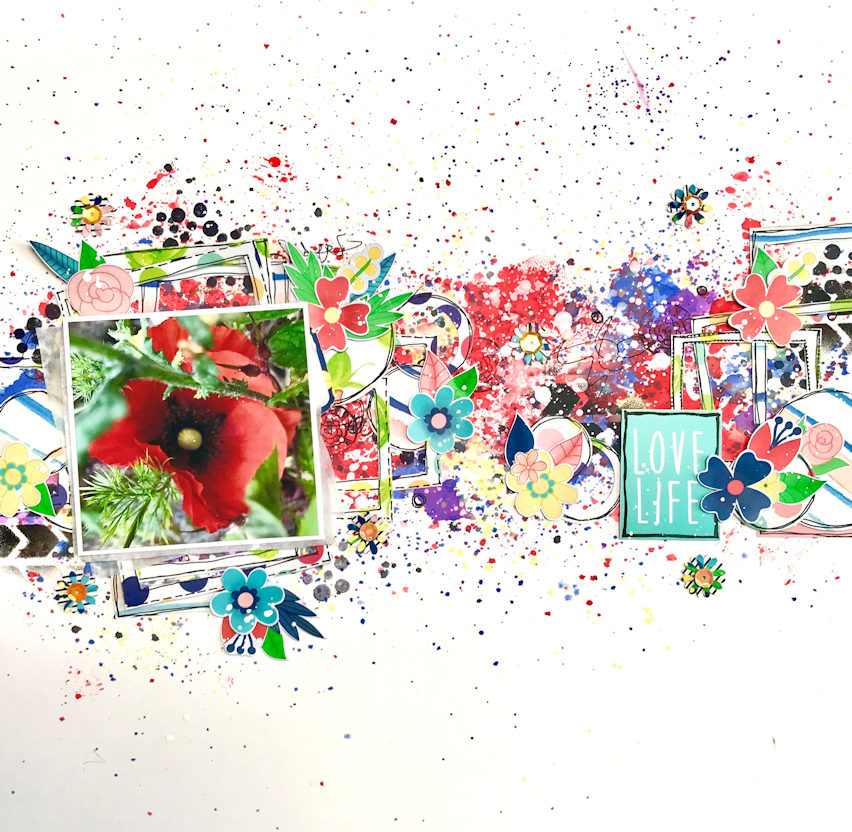 Some black and white ink splatters finished the layout off.  I loved making this page and am so happy with how it turned out.
Big hugs,
Carrie xo