Would You Like To Join Our Creative Team?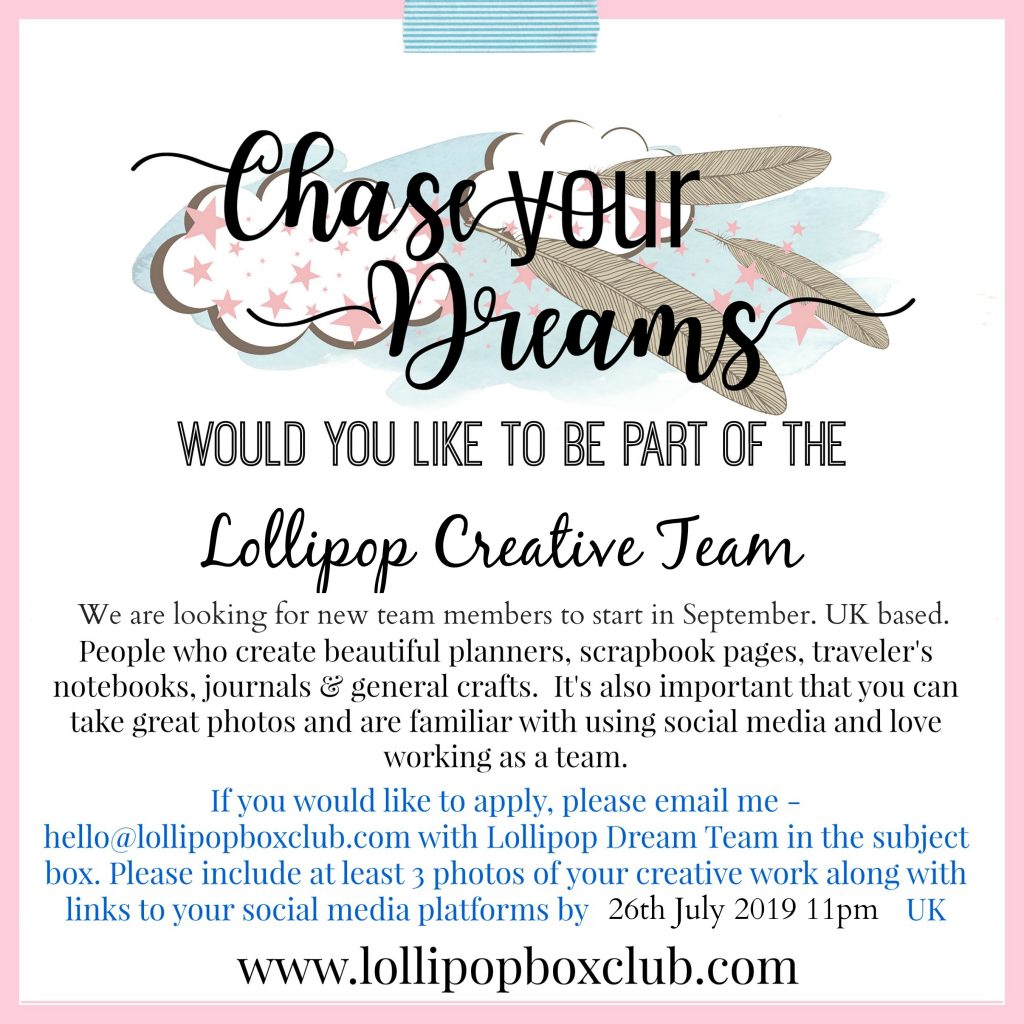 We are looking for new team members from the UK to start with September's kit for a 6 month term.
Those who love to scrapbook, journal, create beautiful planners and general crafters too.
Being able to take good quality photos is very important as is having a good social media presence.  You will be required to join in with our Facebook Chat group. Please join here if you aren't a member already.
You will be required to create at least 2 projects for our blog with the kit per month and share your photos within your social media accounts and other groups that you may belong to.
You will receive the monthly kit each month for free and you will also receive 20% off our online shop (this excludes sale items and bargain boxes).
Please email me at hello@lollipopboxclub.com with 'Lollipop Dream Team' in the subject box by 26th July 2019 – 11pm UK.
Good luck!! We can't wait to hear from you.
Lisa xx