Great Orme – by Amy
Hello, Amy back with you today, sharing another 12×12 scrapbook layout that I have created with April's "Here Comes The Sun" kit. Its a great kit full of weather icons, so I've used it to document some older photos taken when we had a great day out despite the rain and wind!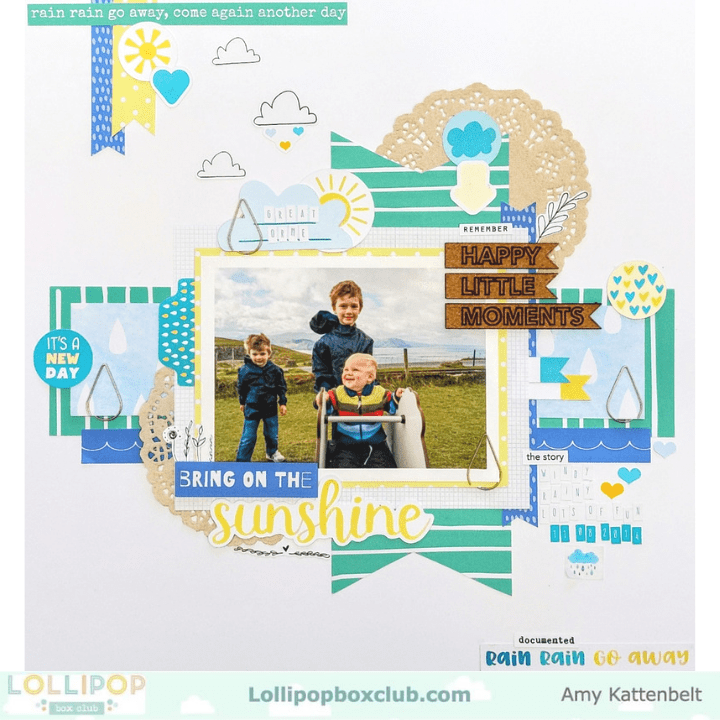 I had great fun layering up all the beautiful patterned papers from the kit. I started by placing two of the doilies from the kit on diagonal sides of my photo. I then built up some vertical banner pieces and then horizonal pattern papers too.  I absolutely love the colours in this months kit.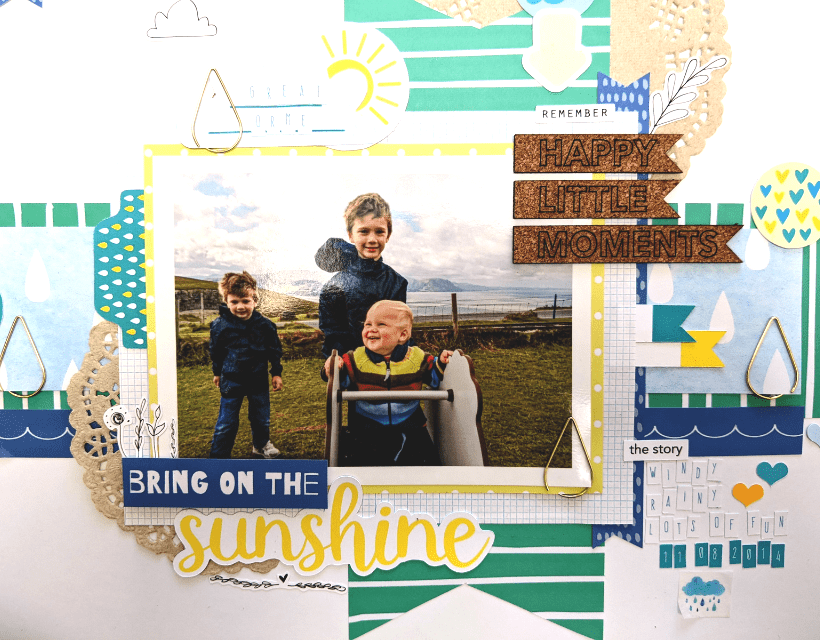 To create my title I used half of one of the phrases in the striped patterned paper that reads 'bring on the' and then I used the yellow die cut word 'sunshine' to finish my title. I love how this works together. As with my previous layout that I shared a few weeks ago, I added my journalling and date using the tiny alphabet stickers. I also added the tiny piece of washi tape that was on the packaging of the kit. It was too cute to waste! That's the great thing with Lollipop kits, everything is useable, even the packaging!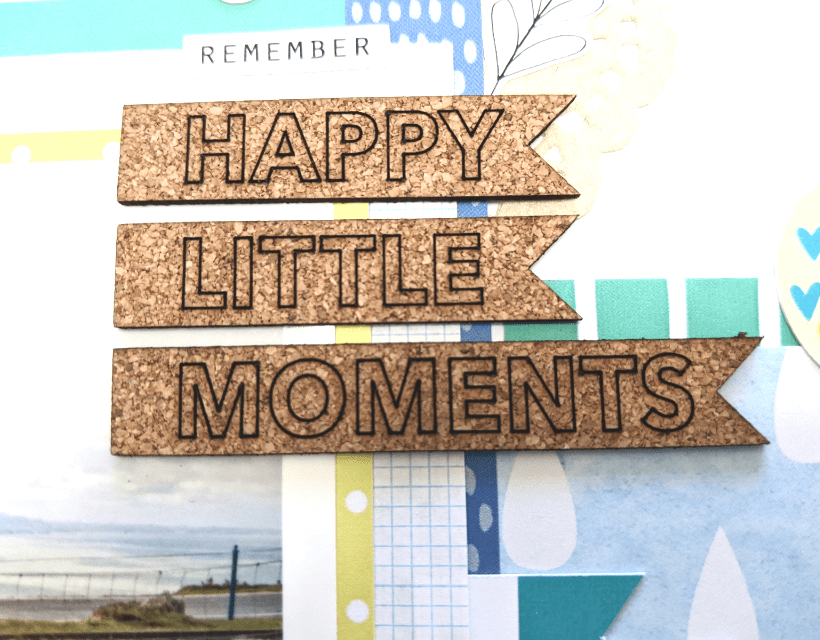 For this kit, Lollipop have collaborated with Peartree Cutfiles and the kit contains three cork engraved banners. I knew I wanted to use these on my layout. I placed them overlapping my photo to really grab the viewers attention. I then had fun adding lots of the Mrs Brimbles exclusive stickers and some of the die cuts from the kit. I finished the layout by adding the tear drop gold paper clips, also from the kit.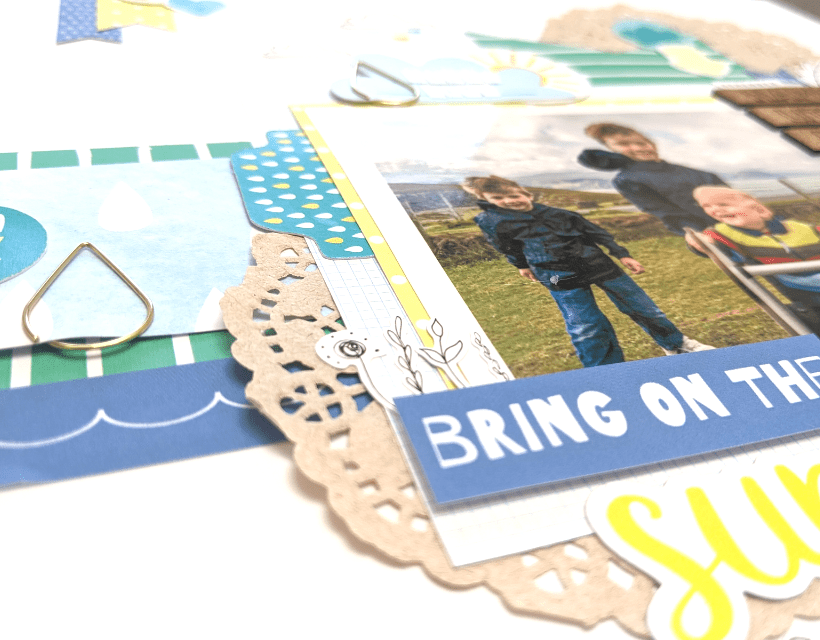 As always, Thank you for coming to take a closer look at my layout. I hope this has shown you just how versatile Lollipop Box Kits are from scrapbooking.
Take Care,
Amy x