Greetings Card Mini Book – with video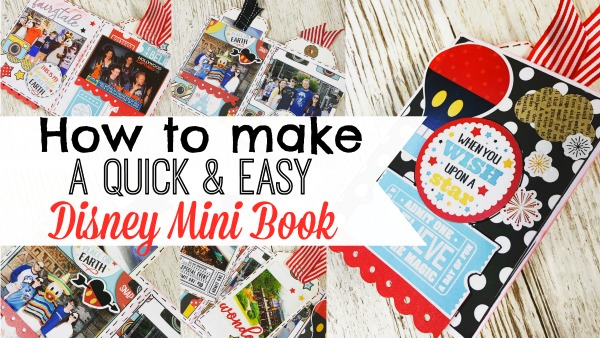 Today on my YouTube channel I'm creating this really easy mini book by using 2 small card blanks.
I've made this little mini book as a substitute to a greetings card. You can see the video here to see how it's made.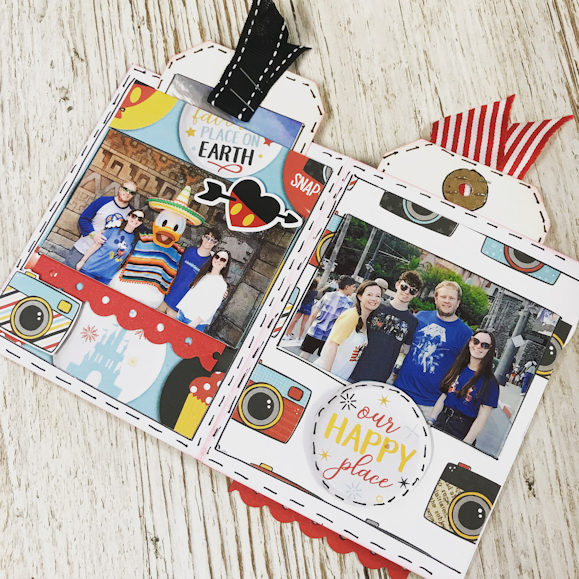 I've used some fun photos of our Disney trip so it's a lovely keepsake.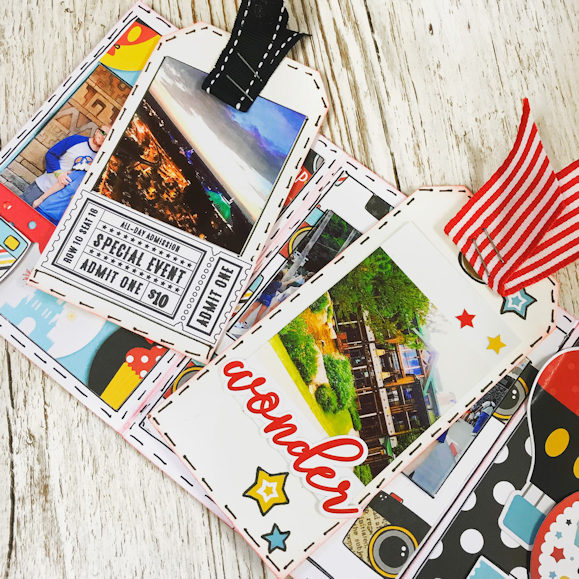 And I've created pockets within the book so I could slide in tags to hold an extra photo with journaling on the back.
I hope you enjoy this video and like this idea of an alternative card for someone special.
Lisa x