Hand Cut Letting with Emma
.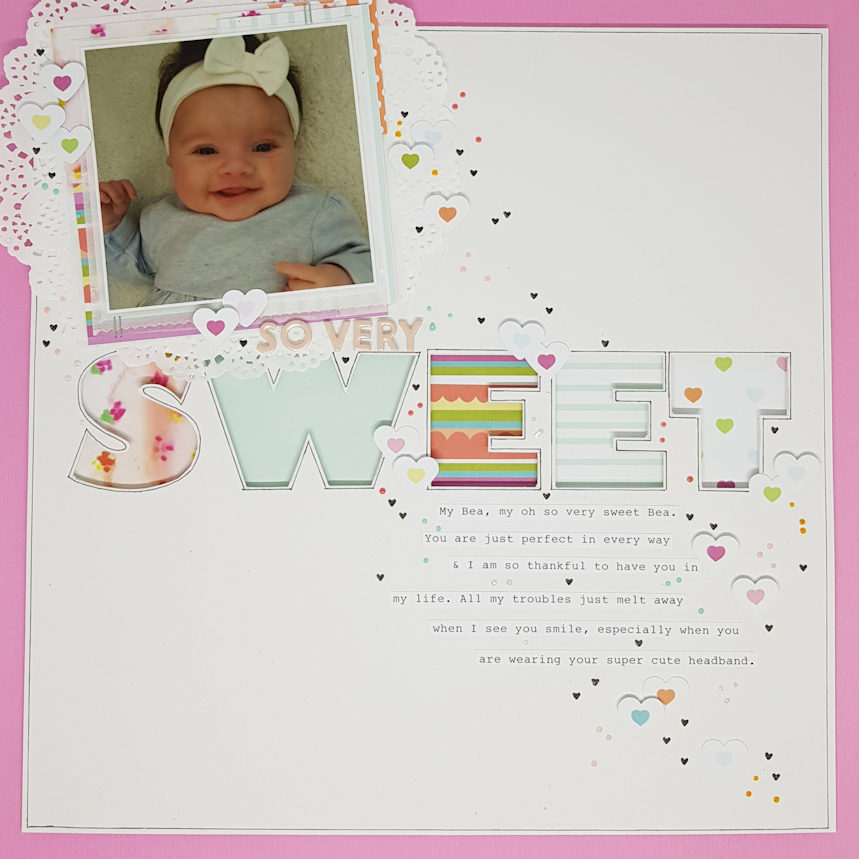 .
I really wanted to showcase the beautiful papers
in this month's 'Once Upon A Time' box
so I used them to back my hand cut letters, I adhered them using foam tape to add some dimension. I also used them to create lots of lovely layers behind my photo, along with some tracing paper & a paper doily.
.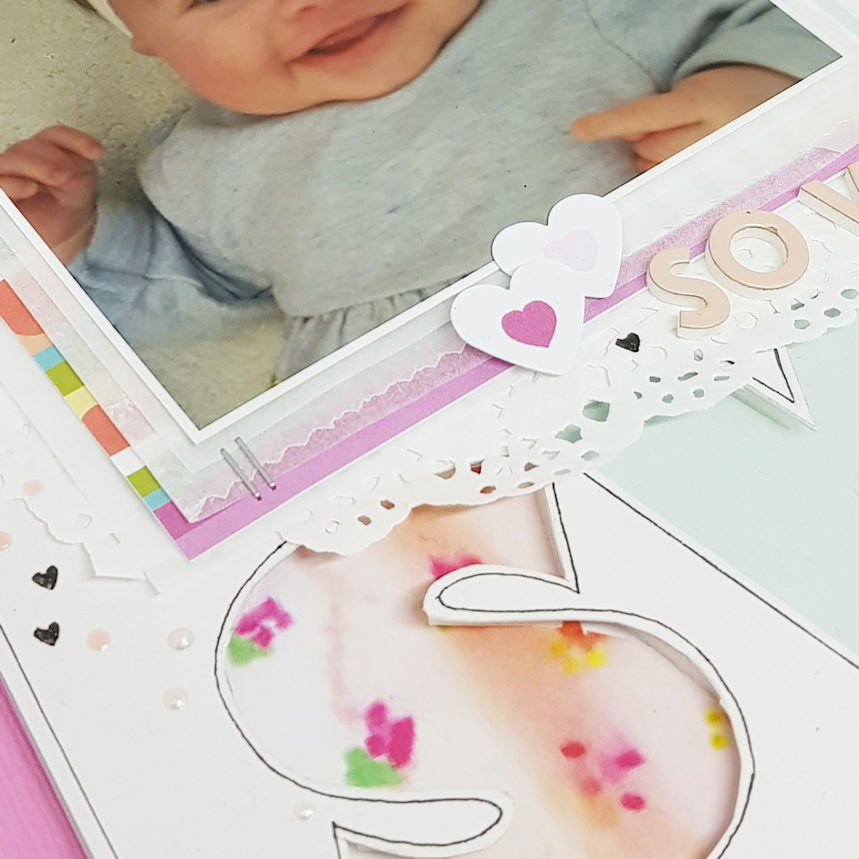 .
Next I cut down my cardstock so I could mount the entire page onto a coordinating pink cardstock to give my layout a boarder & an extra pop of colour. I also channeled my inner Lisa & added black doodlely lines around the boarder & my letters.
.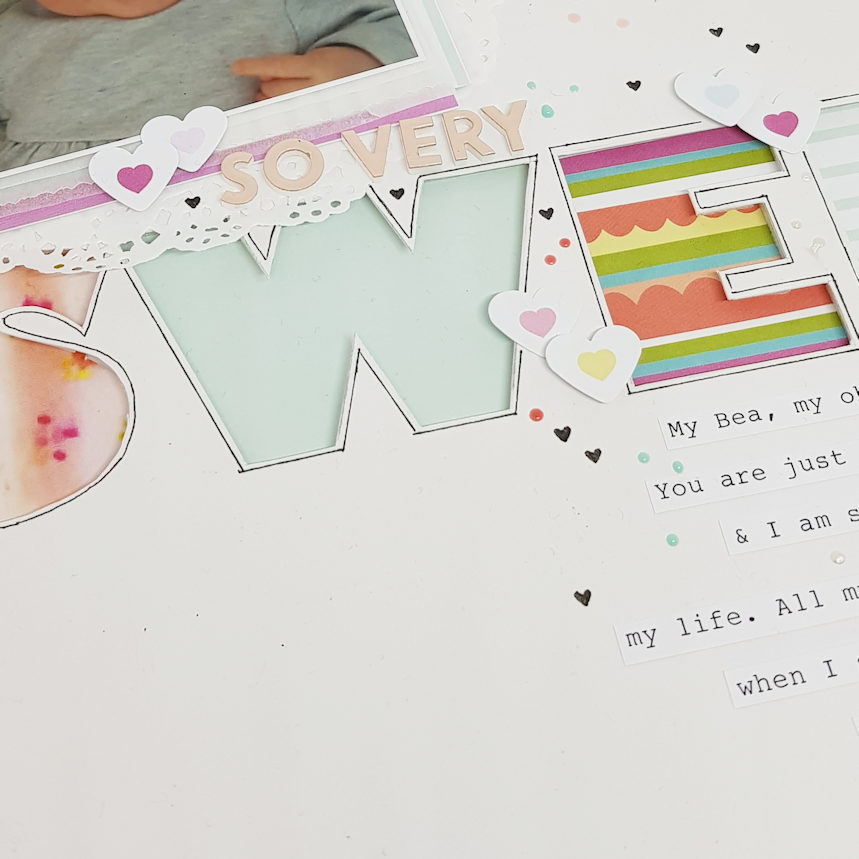 .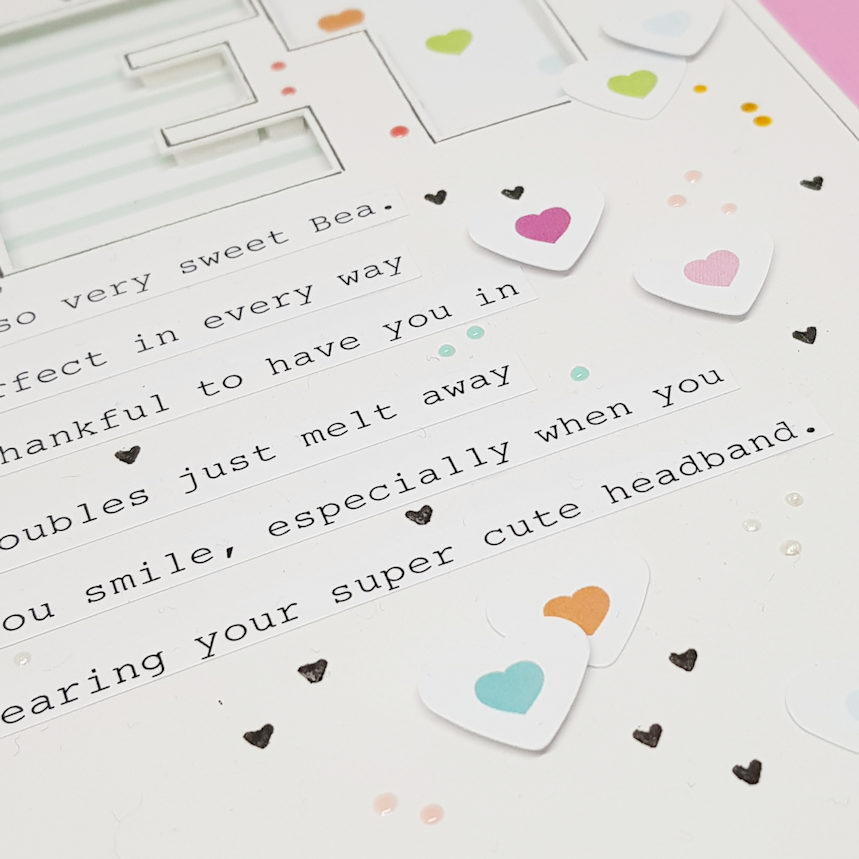 .
I then typed my journaling using my electric typewriter & cut it into thin strips which I added below my large title 'sweet'. Then using a small heart punch I punched out the numerous hearts from the patterned paper & scattered them diagonally across my page using a mixture of foam dots & liquid glue.
.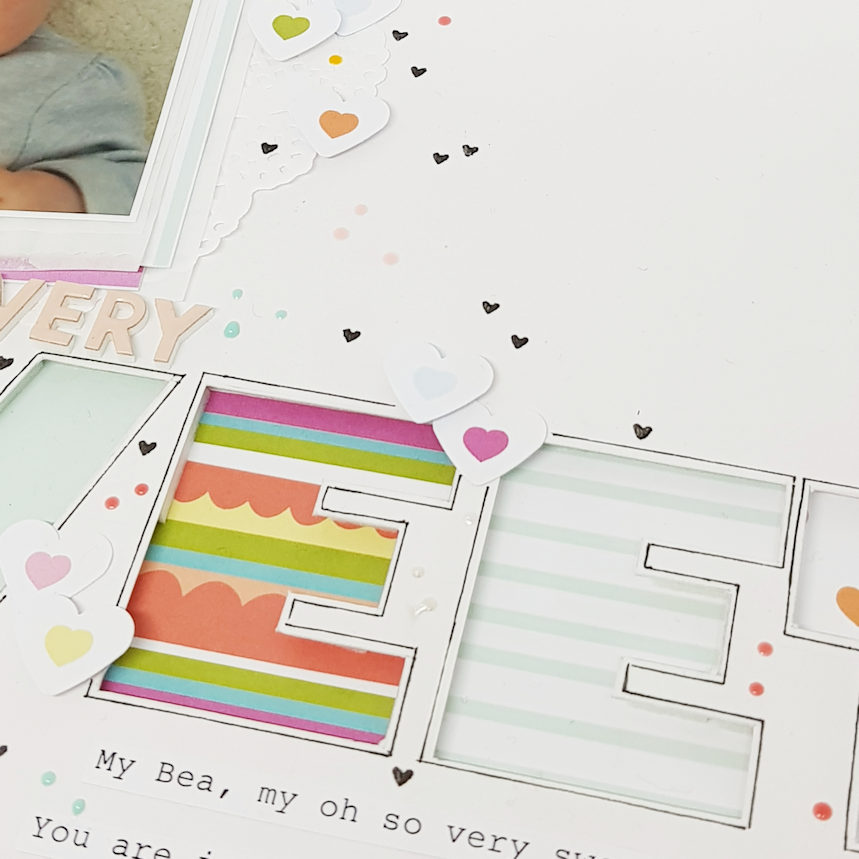 .
Finally I finish my title 'oh so sweet' using mini foam letter stickers, stamped lots of tiny hearts using black ink & added a sprinkling of Nuvo drops.
.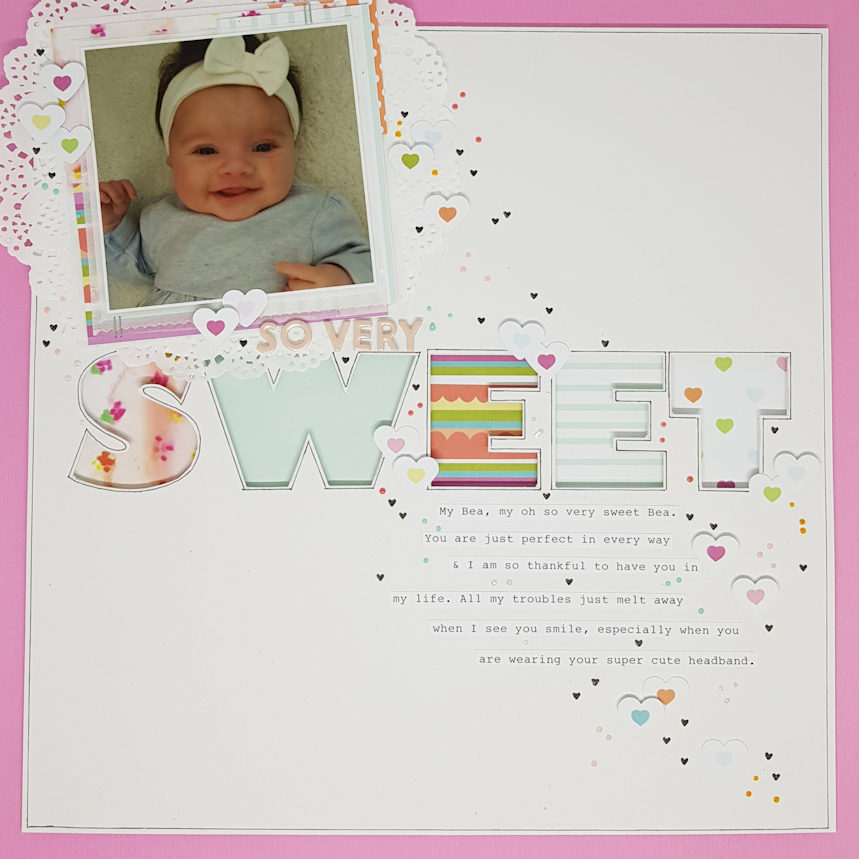 .
Thanks so much Emma