Happy Mail Clipboard, Gift a Kit Giveaway! – Emma, Project Sparkle.
This month I thought it would be really fun to 'Gift a Kit' to one of you lovely lot, but I can't just send it in the box. I of course had to spruce it up and so I came up with this loaded happy Mail Clipboard!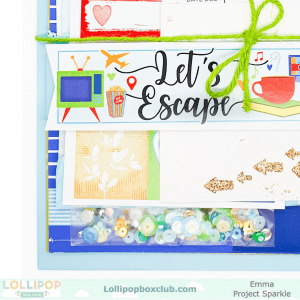 I have a process / tutorial video for this creation which you can find here (video link will be added ASAP!). I used chipboard to create my Clipboard base but if you don't have any, a great substitute is the postage box the kit comes in, or any scrap card layered up a few times.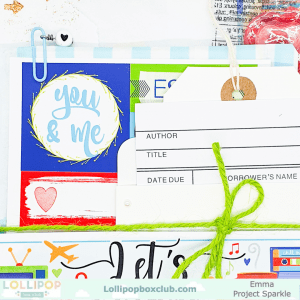 I tried to keep everything as lightly attached together as I could so that each piece of the kit will still be useable by the recipient, I also need to add the Mrs Brimbles goodies (sticker sheets), to the Clipboard before sending. To add a bit of sparkle I created a custom mix to match the kit and popped it into the little clear treat bag from the kit packaging.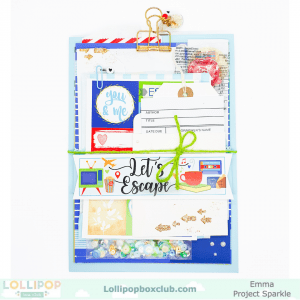 If you would like to be entered to win this Mail from me, then leave me a comment letting me know how to contact you if you win. I will enter each comment once, so if you would like more chances to win, head over and comment on the YouTube video too! This is such a unique way to send goodies to a friend and I can't wait to make many more to share with everyone.
Good Luck! I'll be back to craft again soon, Emma, Project Sparkle. X