Happy Mail Pocket Letter with Vicki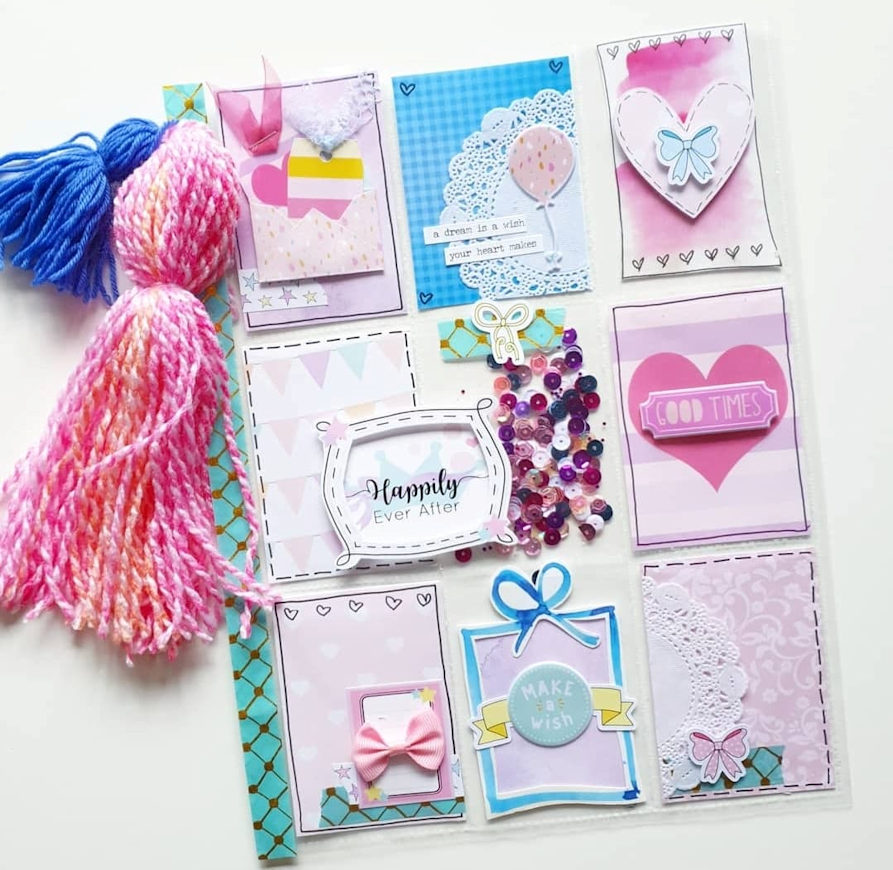 Hi, I hope you're all enjoying the 'Happily Ever After' kit here as much as I am!
With all the recent Happy Mail swaps I wanted to use this kit for a pocket letter. This was my first one and I really loved putting all the little bits together.
Choosing which papers went in which box was the hardest decision but then I had lots of fun decorating each one!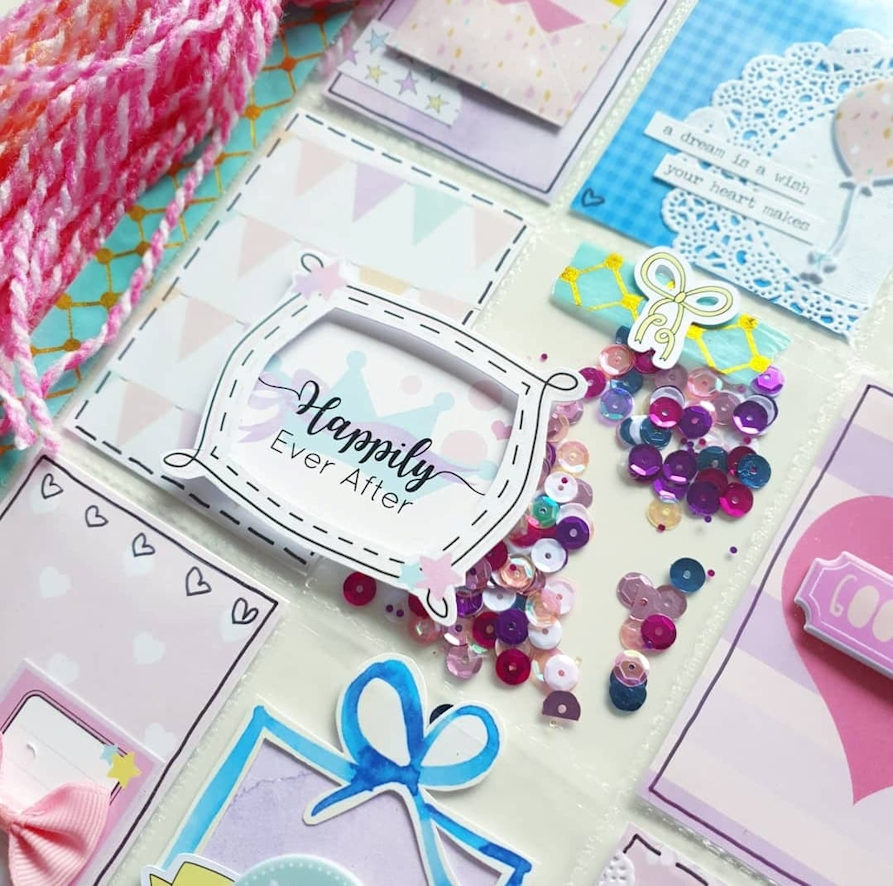 I used the 2 journaling cards that Lisa had painted and trimmed them down, I love that they're not quite square but still fit perfectly!
I made a huge pink tassel and smaller blue one to add on the side. These were easy and quick to make but I love how they turned out!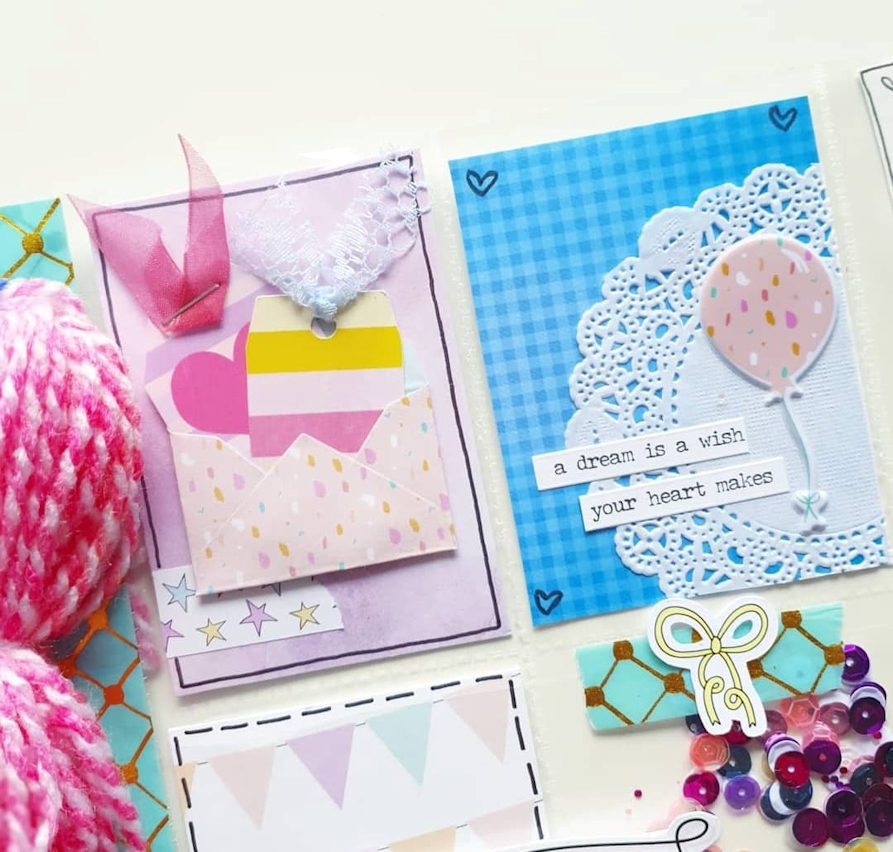 I've collected a few different crafty bits, enamel dots, stickers, die cuts and popped them in the back of the pockets so there are a few surprise treats for my friend!
It definitely won't be my last pocket letter for sure! What kind of happy mail is your favourite to send?
Vicki x