Happy Planner Creating with Carrie
.
Dear Lollipops,
How are you all?  I hope that you are all taking Lisa's excellent advice and looking after yourselves during this second lockdown period and are taking that bit of time for yourself and self-care.   My self-care this month has mostly involved good tea, good candles and good skincare, all of which make me feel so much better.  I have also taken up skipping – its great fun and excellent exercise, as it works your whole body and your brain as well, to make sure that  you don't get tangled up in the rope! I have found that it really helps me in my working day – I get up and skip for 2 mins every hour and it stretches me all out and wakes up my brain!
.
I used this months 'Treat Yourself' kit to create my layouts in this post and I know that I say this every month but yet again, this is one of my favourite kits!
.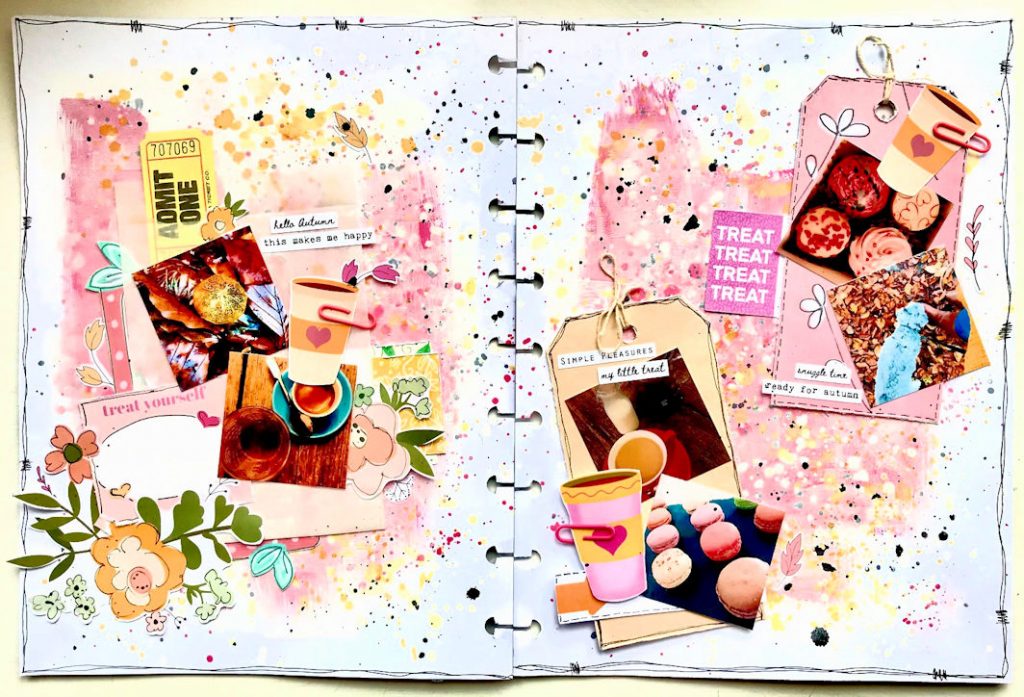 .
I am still working in the Happy Planner album I created and I'm really enjoying scrapping on a smaller scale, I find the process less stressful and intimidating – which means that I am creating more as its something that I am enjoying instead of something that makes me tense and unhappy.  I think we all need to be kinder to ourselves, especially at the minute when things are so unsettling.
.
To start the pages I gesso'ed the cardstock and then used some pink paint and lots and lots of splatters to create a background.  This really was a messy one – I just had lots of fun putting paint on paper.  While I was waiting for this to dry I used a large tag as a template and cut two tags from the patterned papers in the kit to use to back the photos. I also used the glassine bag.
.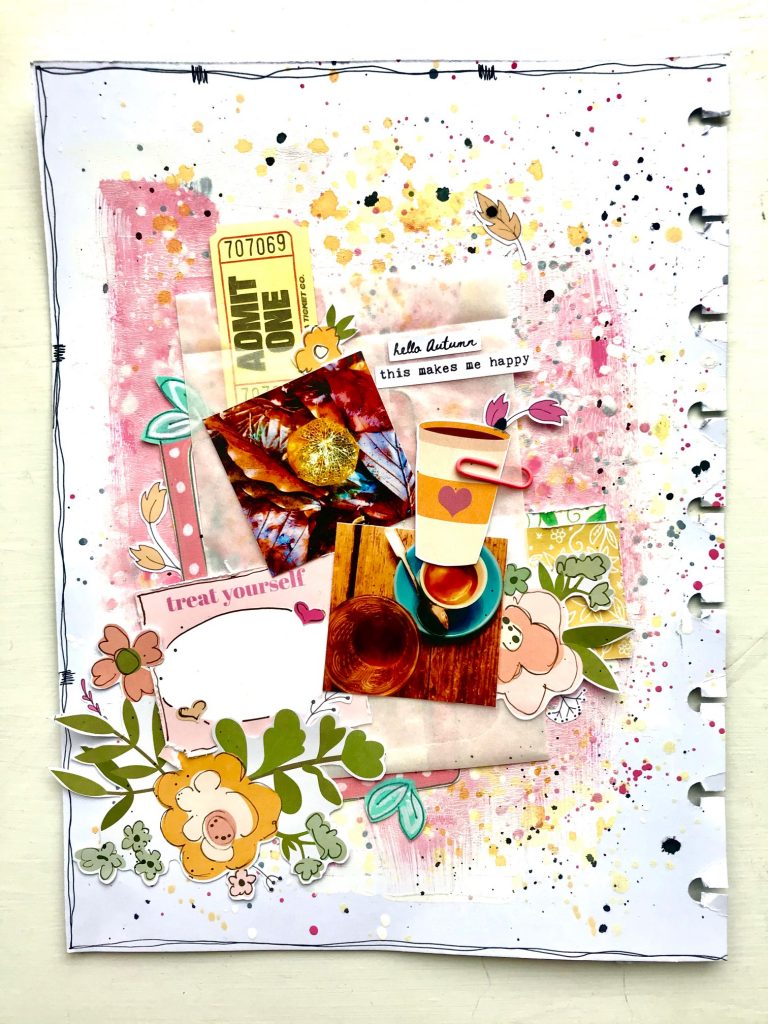 .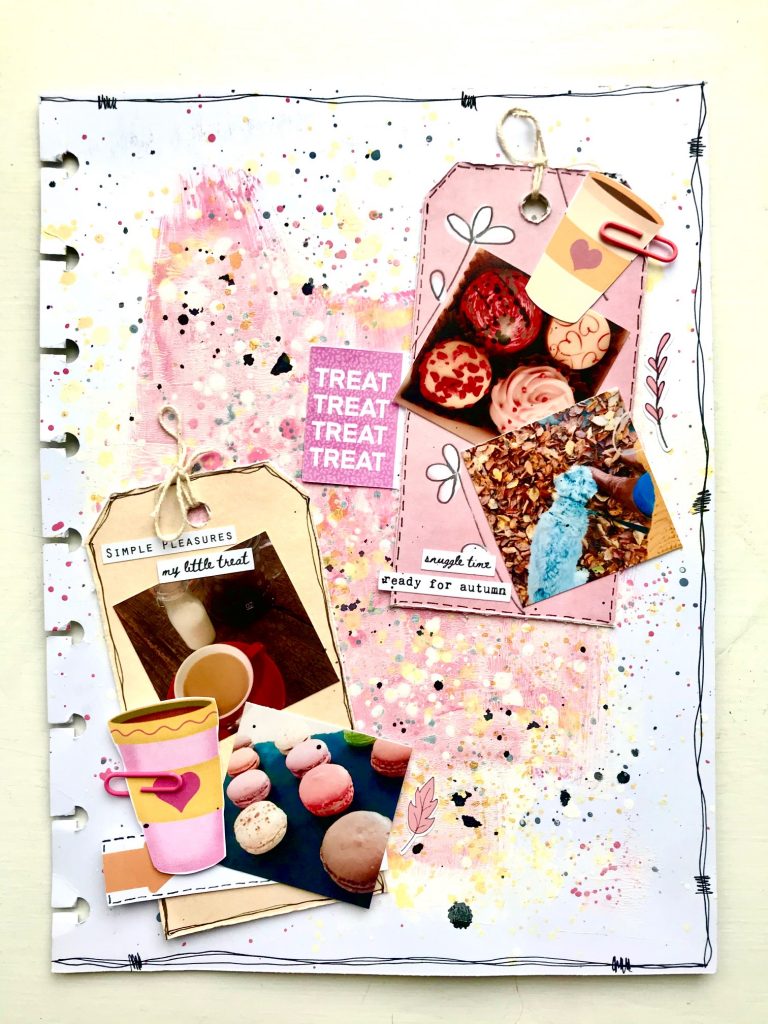 .
Once the backgrounds were dry I attached the tags and the bag to the pages and then started to decorate! I used bits of the cut apart sheets, some of the 'zine and some of the flowers to add interest and decoration around the photos and also added some of the Mrs Brimble's stickers and paperclips to finish off the layout.
.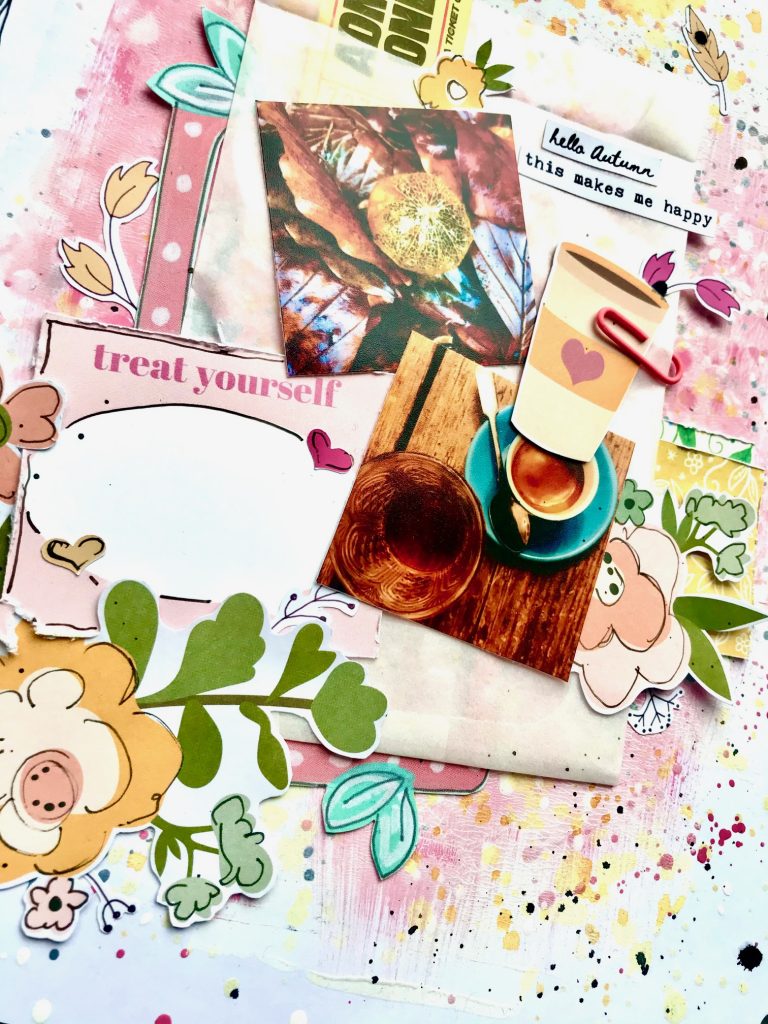 .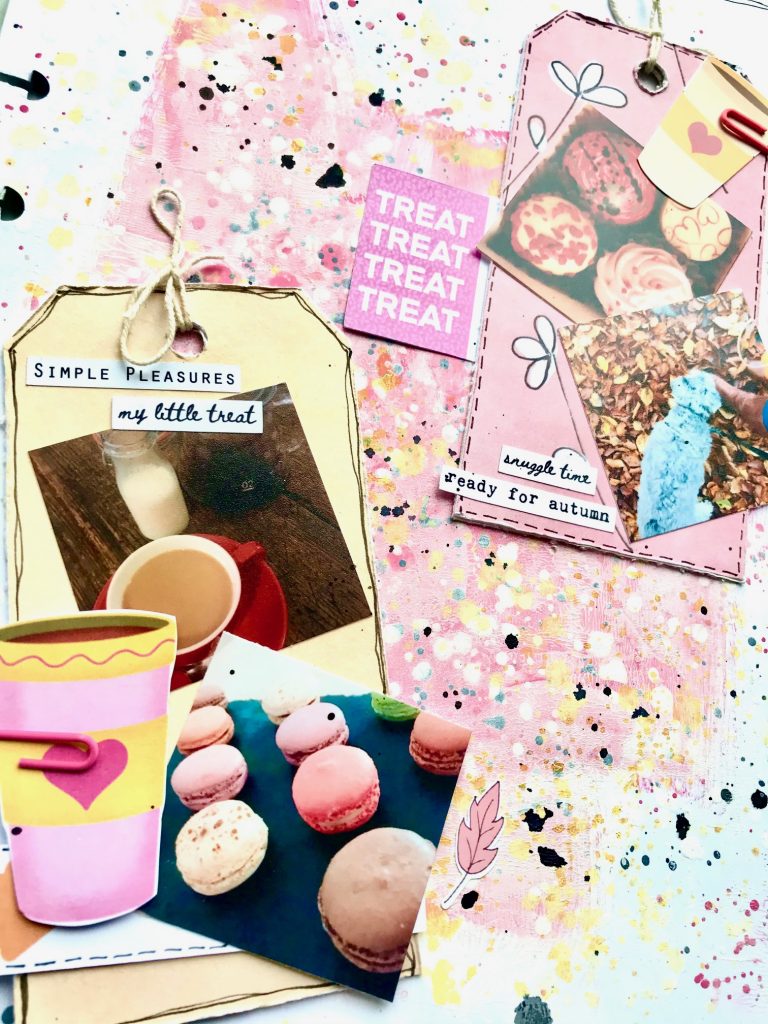 .
I really hope that my post encourages you to take some time for yourself and create something this month.
.
Big hugs and stay safe
Carrie xo