Happy Planner Scrapbooking with Carrie
.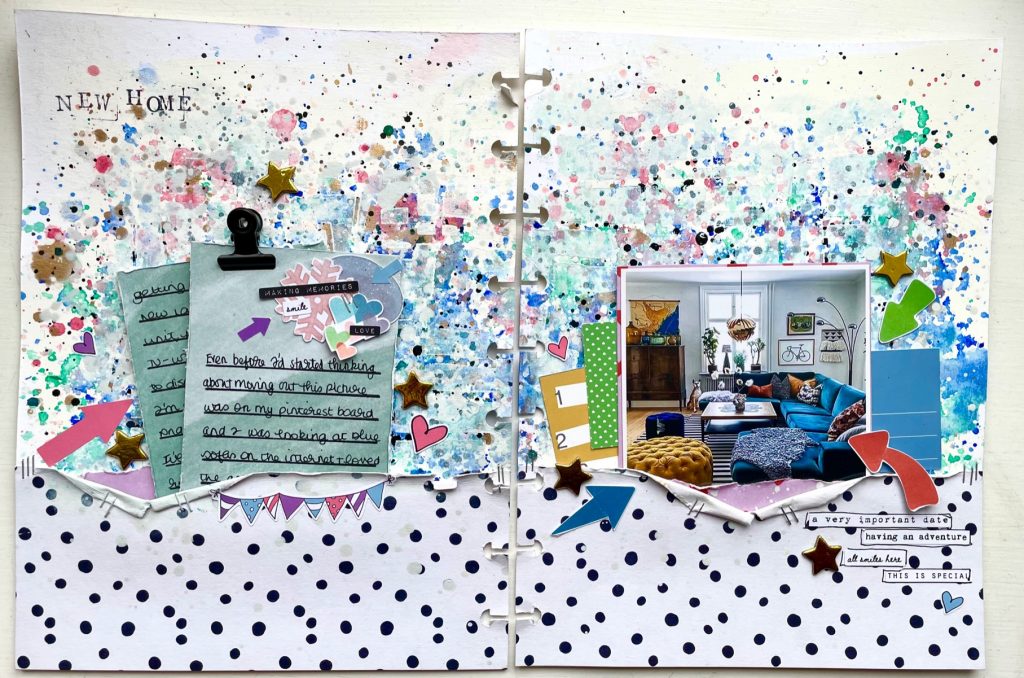 .
Hello lovely Lollipops
I hope you are having a wonderful December so far – hasn't it been cold!?
.
I am here with you today to share a layout that I have made using the 'Alice's Winter Wonderland' kit.  I used this to create a page in my Happy Planner album… I am loving using this format!  This is a really simple layout and took me next to no time.  Sometimes its good to get your crafty fix, even if you only have 15 mins an evening over a couple of days – which was what I did here.
To make this layout I started with some gessoed cardstock and some watercolour paints and splatted and splodged and generally made a lovely mess…. it's a very relaxing way to create a background, just throwing paint onto paper like this – just splatter away to your hearts content and see what happens.  Once this was dry, I used a stencil and some white acrylic paint to create some more texture on the background and then stuck some on the fabulous black and white spotty paper to the bottom of each page, creating a pocket.
.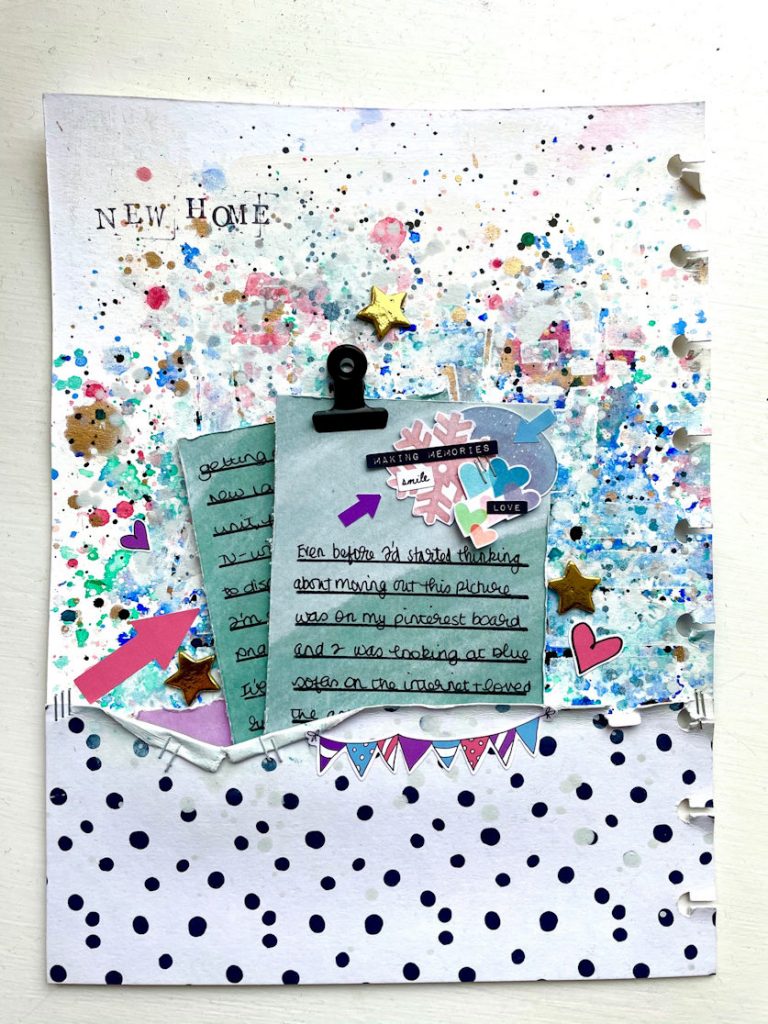 .
I created some tags using the green paper to put my journaling on and decorated the tags with die cuts and stickers from the kit.
.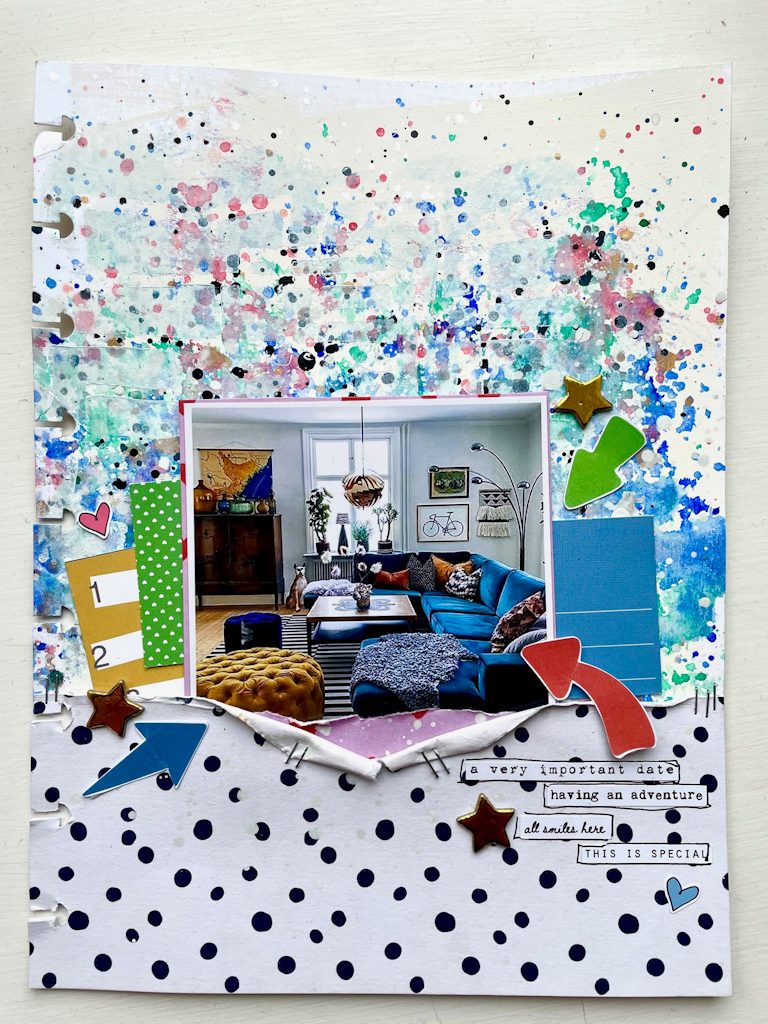 .
I then backed the picture with some more of the yummy papers and used the cut apart postcard to create my cluster around the picture. I finished the page off with stickers from the Mrs Brimble's sticker page and some of the stars from the gold numbers that were an add on this month.
.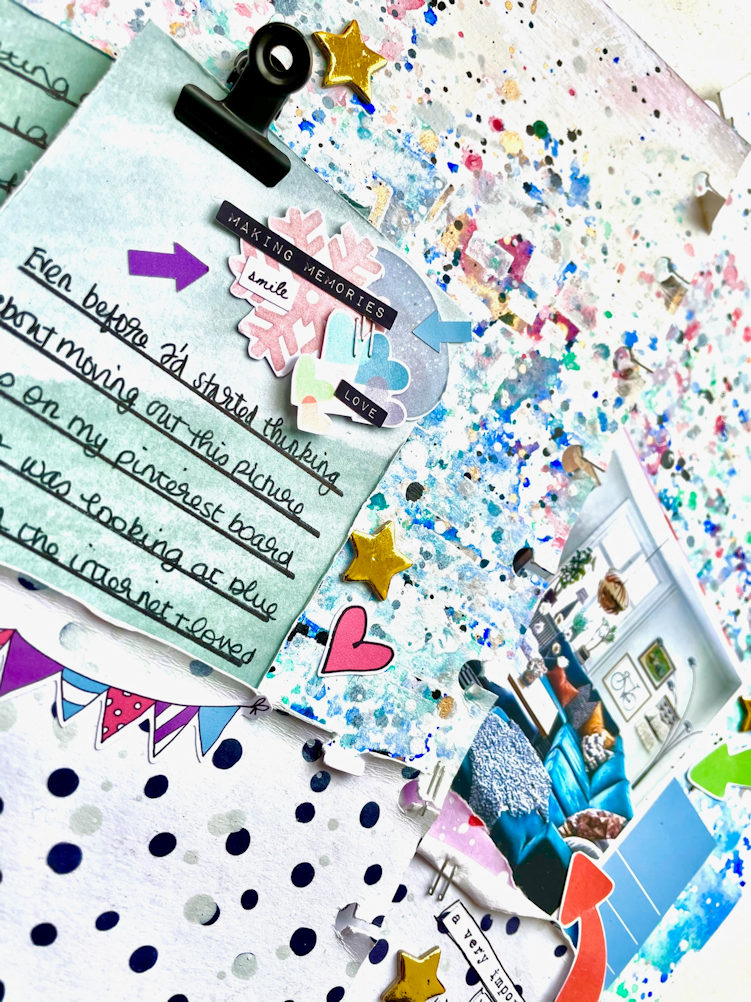 .
I hope you like my page and that you are all keeping safe and well.
.
Big hugs
Carrie xo