Hello Spring – By Amy
Today I am sharing my first layout using March's "Some Bunny Loves You" kit.
I took my initial inspiration from the sketch inside this months 'zine', but as you can see I ended up deviating a lot and doing my own thing.
I really wanted to make use of the cute pencil that came in the kit, so I decided that my layout needed lots of doodling. I also decided to go with a 'Spring' theme and document a photo of trees out in blossom last year.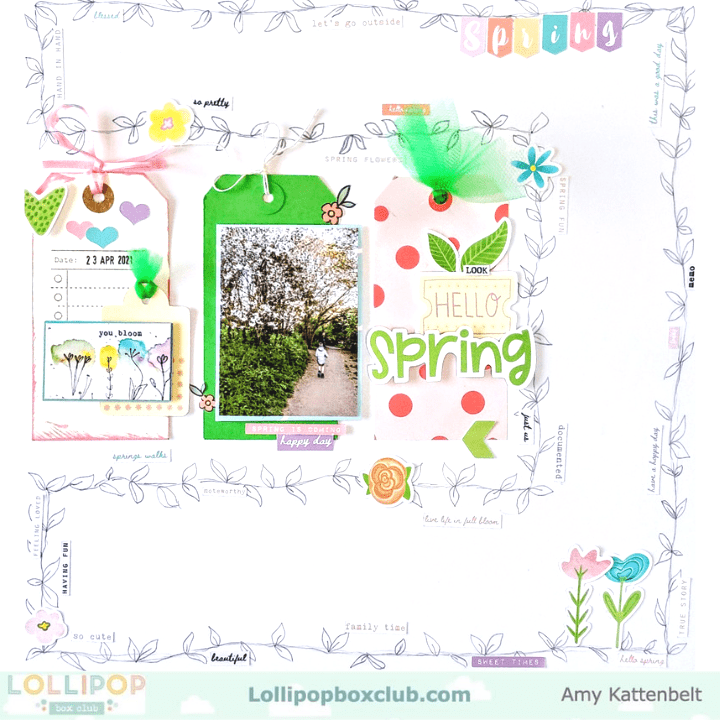 I used the two tags that came in the kit, and using one of them as a template I cut myself a 3rd tag using the spotty pink paper. I cut a piece of the green tulle and used that at the top of the tag. I stapled it into place to make sure it was nice and secure. I also inked the edges of the cream tag with pink ink to make it stand out from my white background.
I placed my three tags to the centre right, and then doodled a sketch line border around them and around the rest of the layout. I then added lots of little leaves to go with the spring theme. I used lots of the word and phrase stickers in the kit to embellish this doodled border.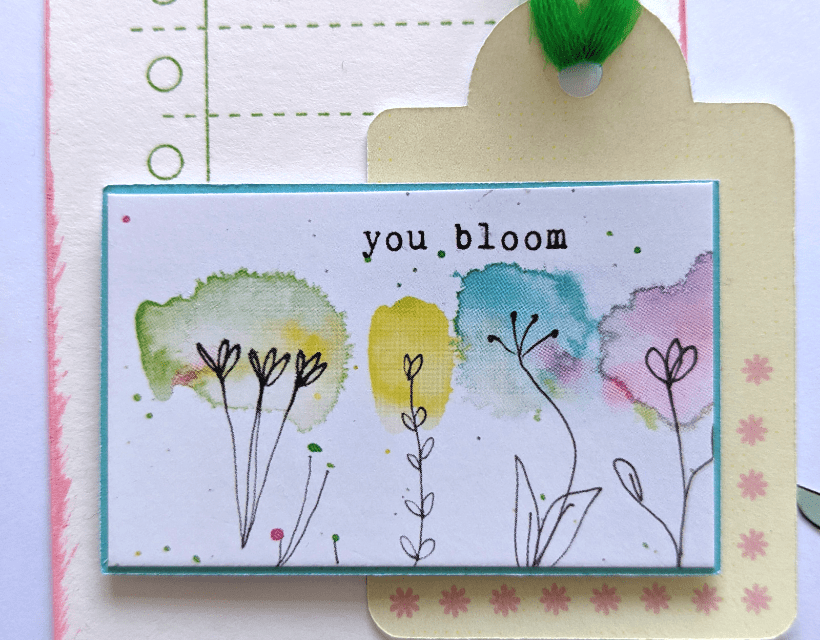 I matted my photo with the blue ribbon patterned paper and placed it onto the middle green tag using foam tape for some dimension. I then had great fun adding die cuts and stickers to decorate my three tags.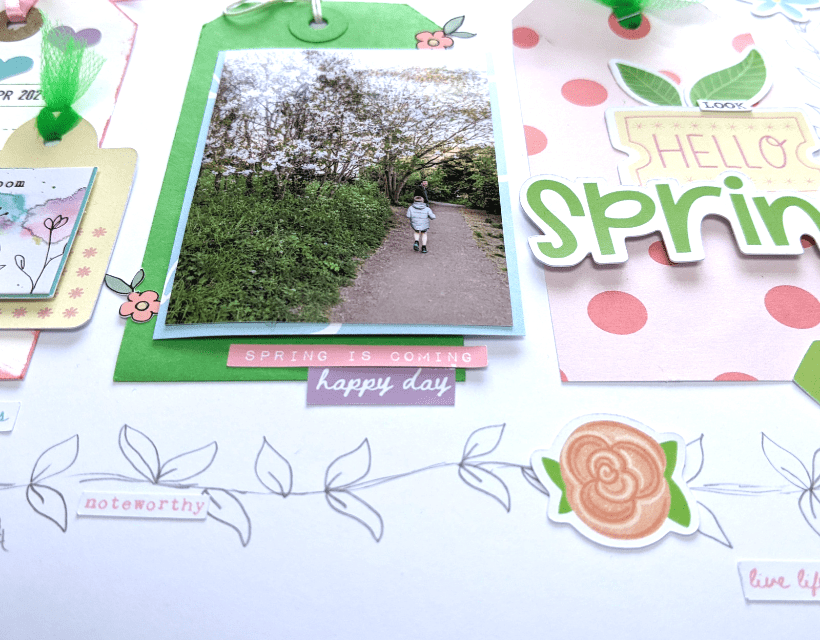 We would love to see how you have been using your "Some Bunny Loves You" kit, or have you been documenting Spring. Why not head over to the Lollipop Chat Group on Facebook and share your creations. I will be back next month to share with you an Easter themed layout using this kit, in the meantime Take Care and Stay Safe
Amy x