How do you spend your 'ME TIME' – with videos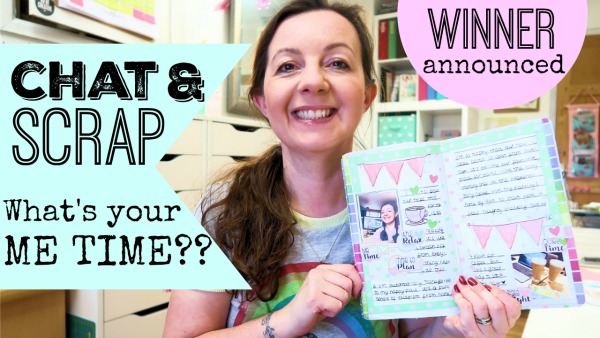 Today is all about 'Me Time'.  How do you spend your 'Me Time'?
As a team, we have worked together for this month's challenge using the May Kit here. We would like to see your journal and scrapbooking pages on how you are spending your 'Me Time'. And if you are a planner, please share your planner pages and make sure you include your 'Me Time'.
Please join us in our chat group and share your work here. We'd love to see your pages.
Here is my page in Travelers Notebook. I've used a page each for 2 ways I like to enjoy my 'Me Time'. You can see my video here where I'm chatting and scrapping at the same time.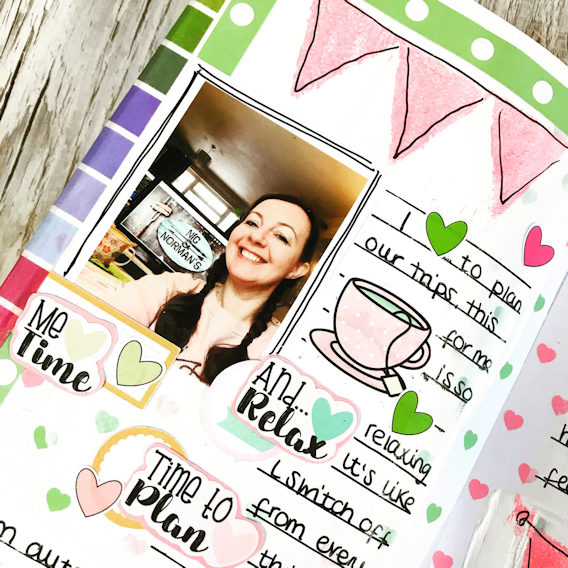 My Trip planning time. If you watch the video you'll see why I have to use the tea cup and heart stickers. Another project not quite gone to plan!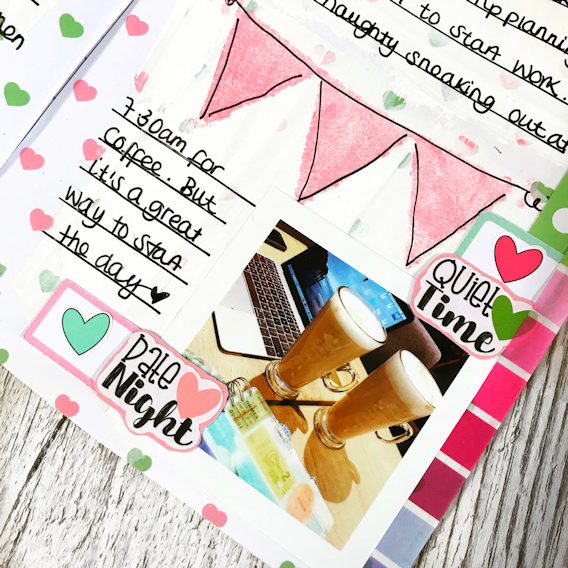 And my hubby and coffee time. I used the stencil from the kit.
Danielle has also been working in her Travelers Notebook. I love those stripes!! And also how she cut the 'Priorities' from the daily schedule list.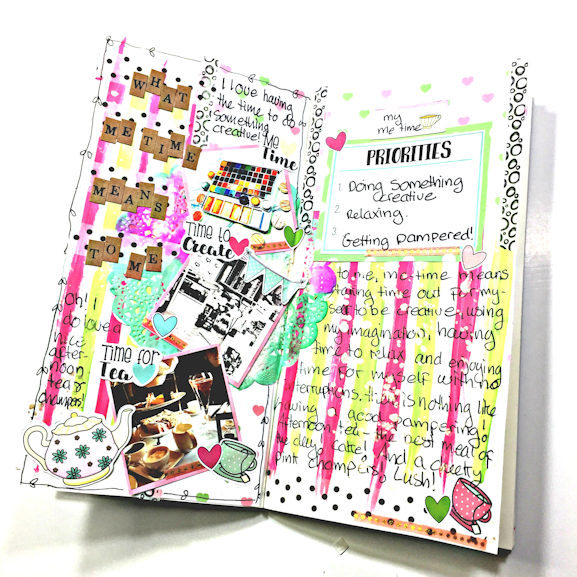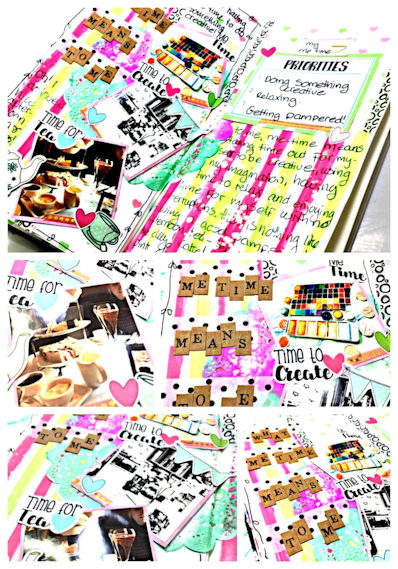 You can watch Danielle's video here.
Vicki has been planning in her bujo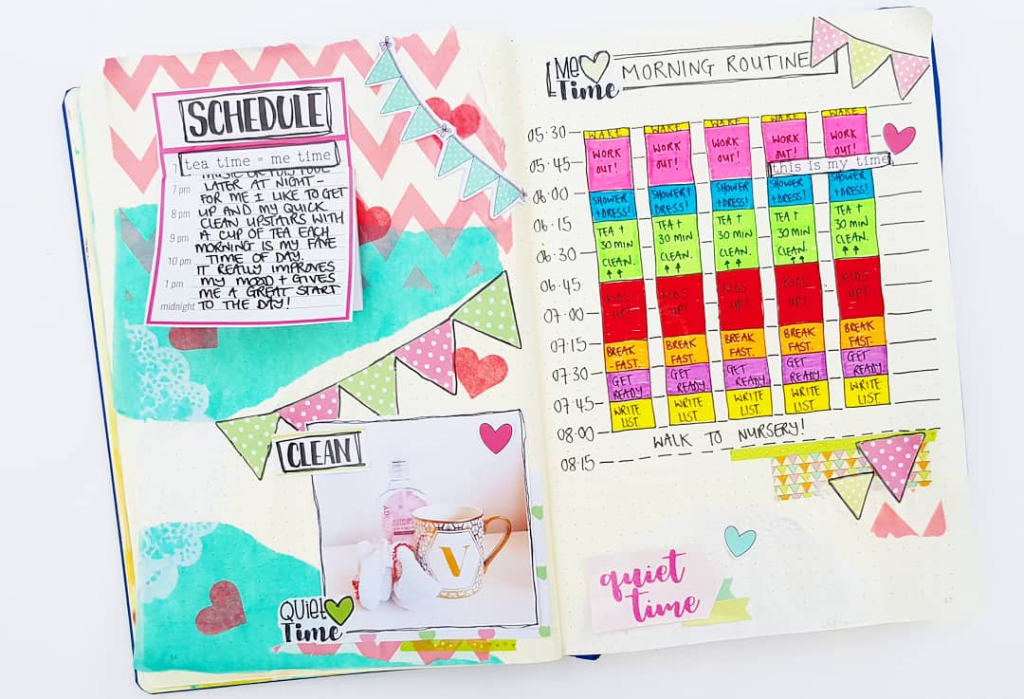 Here is her morning routine.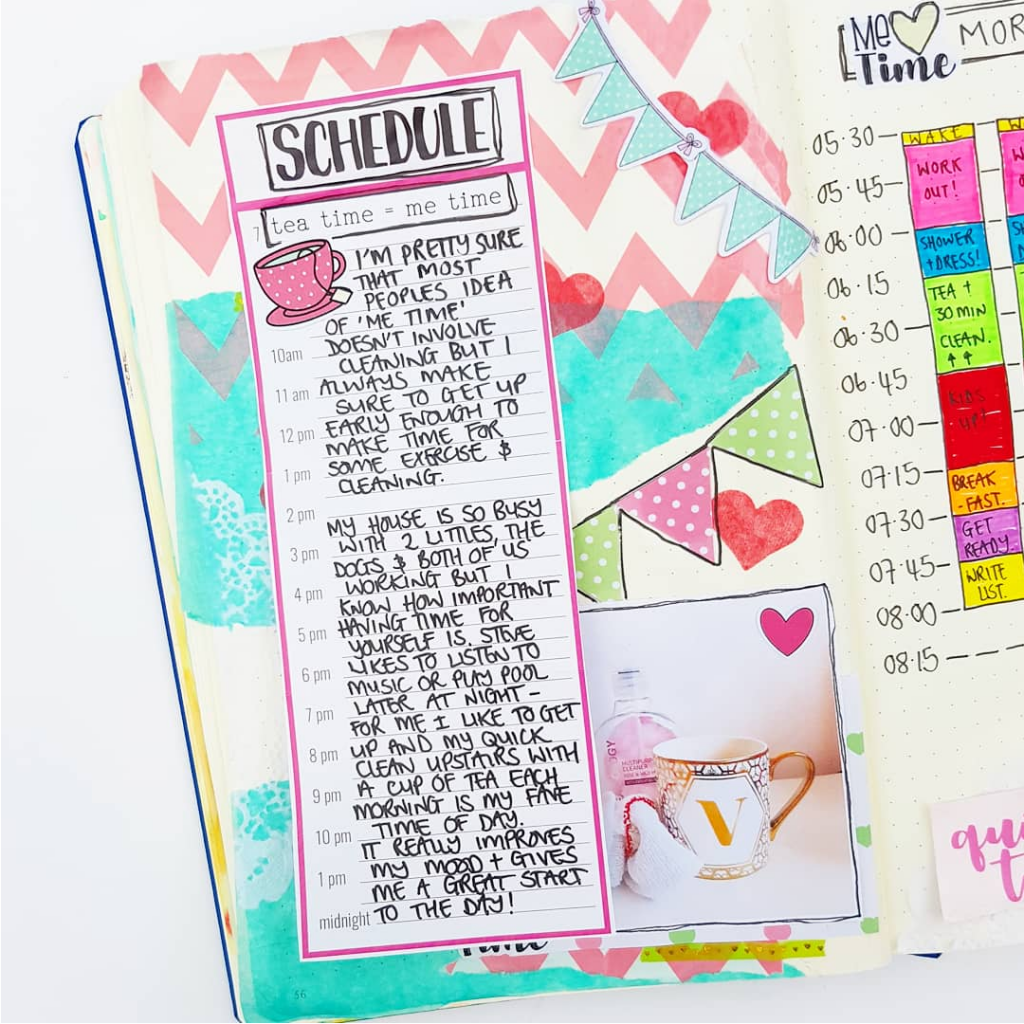 I love that Vicki also used the schedule list, but for her journaling. A great idea!
Claire has documented her 'Me Time' inside her travelers notebook aswell.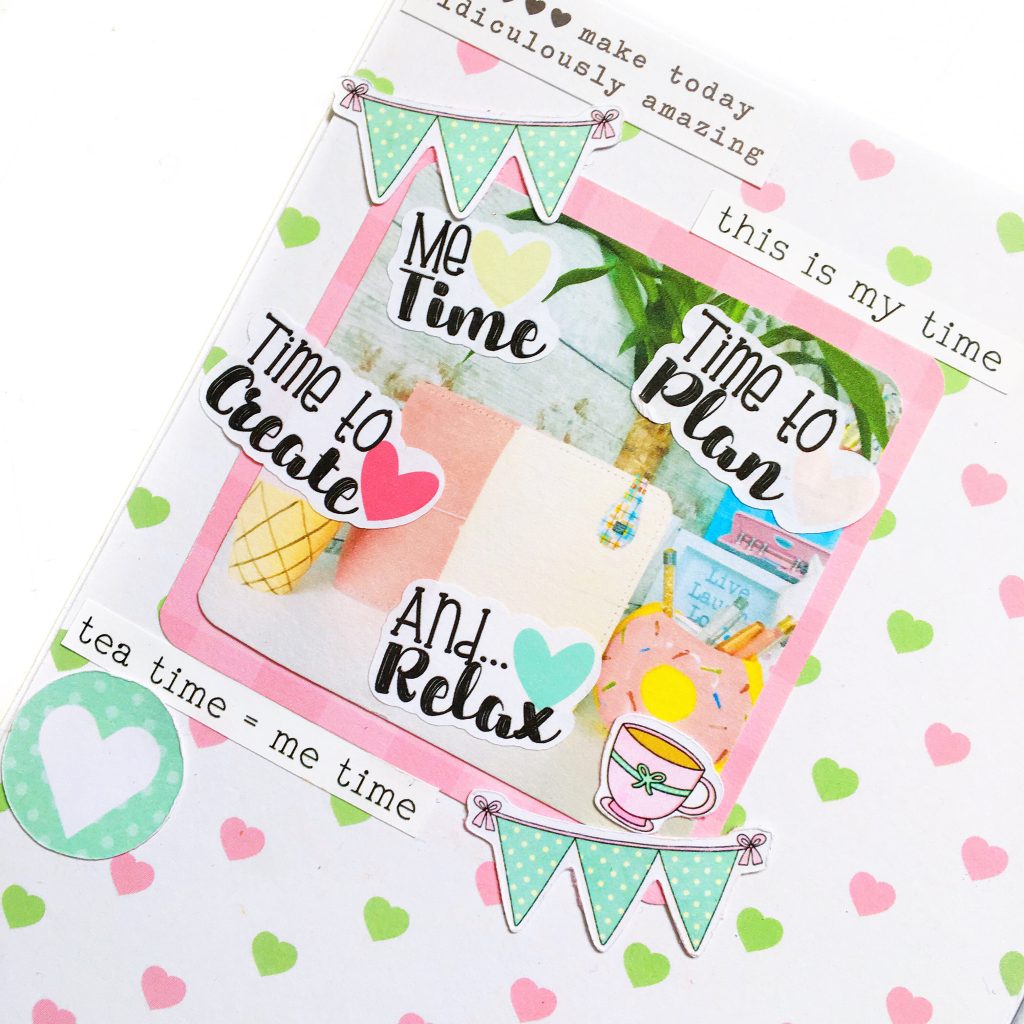 Look how pretty this is.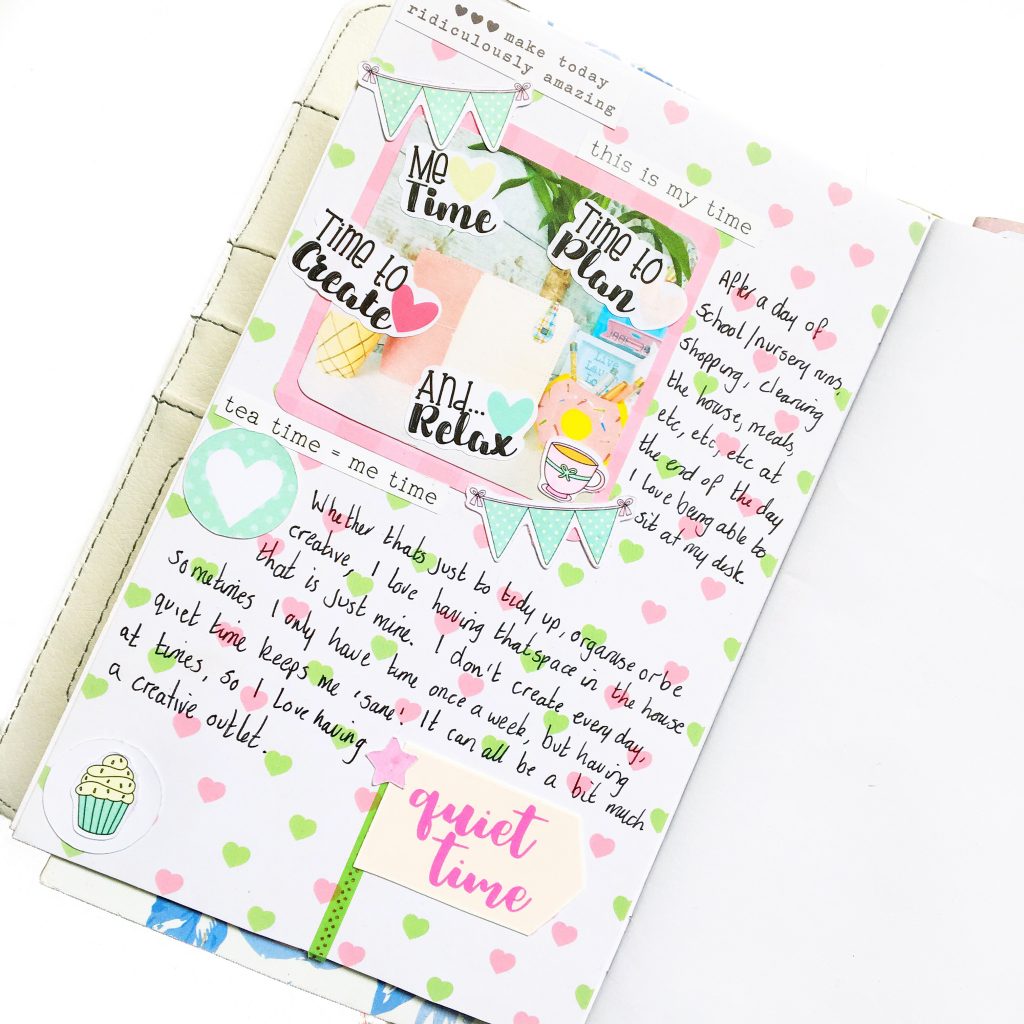 Claire has written straight on to the heart paper from the kit. And she's documented how much she likes her quiet time.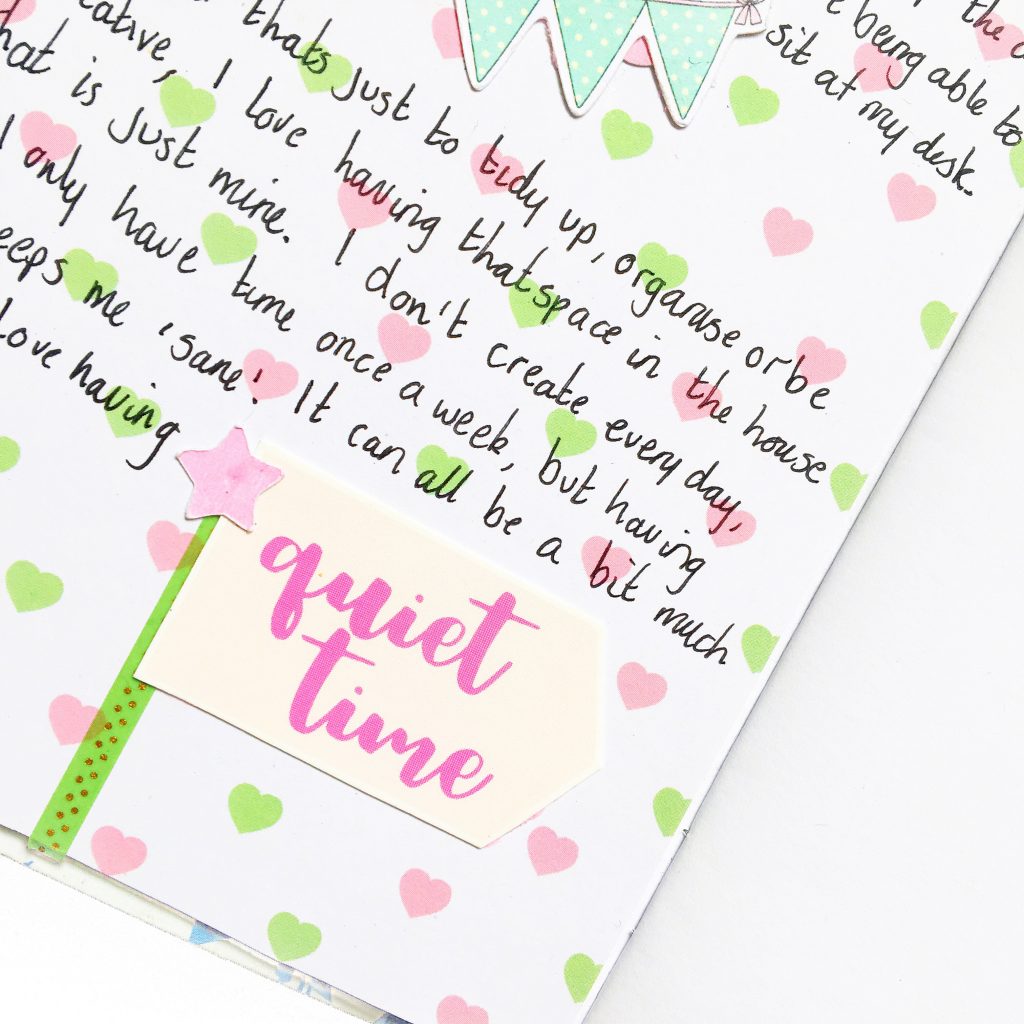 And finally we have a project from Geraldine.
You can watch Geraldine's creative video here.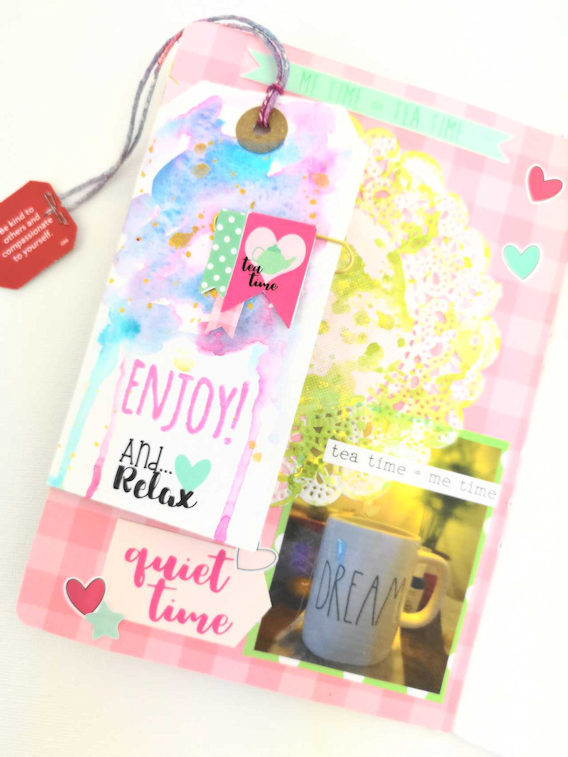 Such an arty page.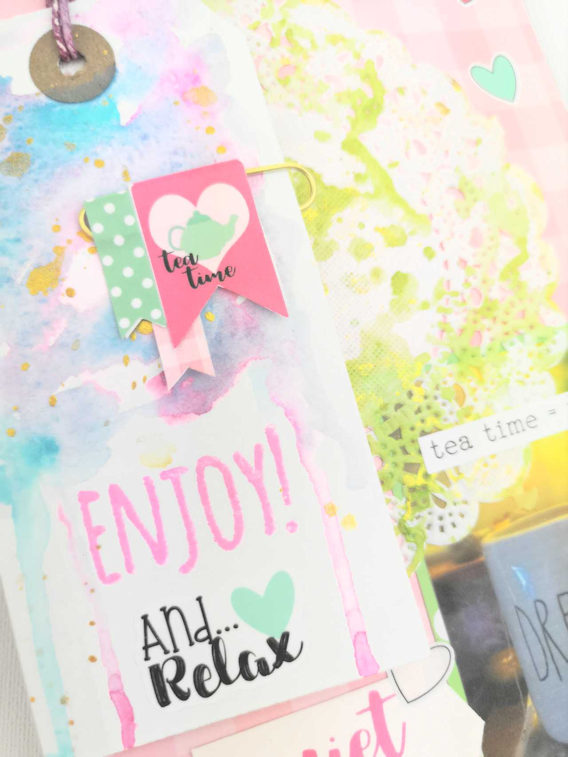 She's used the DIY kit from this months box. I love how the flags are layered.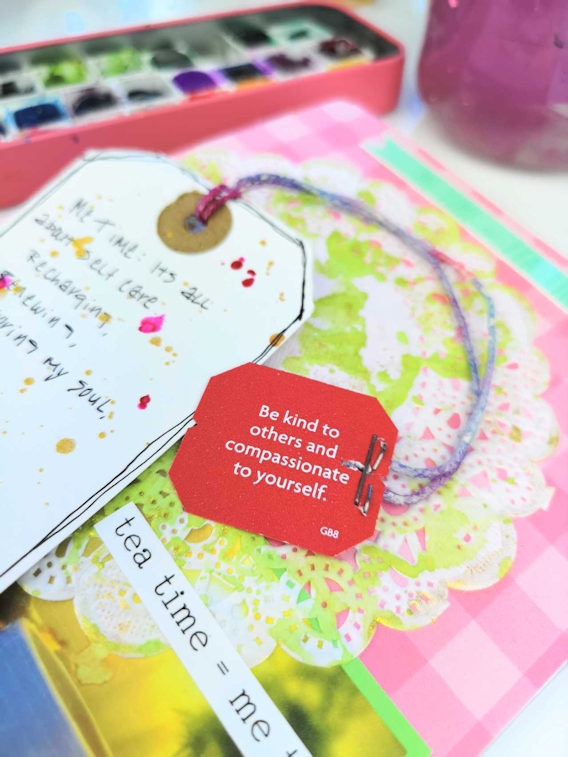 I really hope that you've enjoyed today's mega blog post.
So much creative inspiration. We can't wait to see your 'Me Time' pages now.
Thanks for stopping by today.
Remember to schedule a little 'Me Time' in to your day xx