Creating Planner Dividers with Becky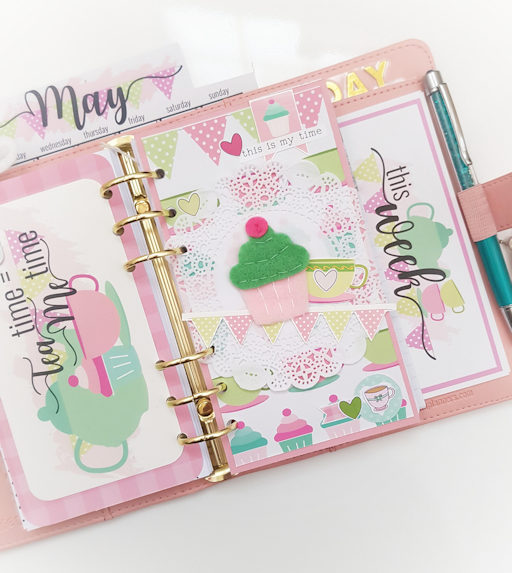 Hi, Becky here.
When I saw the lovely fabric cupcake embellishment in this kit I knew I wanted to use it somewhere I could see it a lot as it's just too cute to hide away, so I decided to make it the focal point on a divider for my planner.
To make the divider I used 2 of the patterned papers which are really nice and thick, more like a cardstock which was perfect for this.
I then added one of the doilies and embellished the page with parts from the cut apart card, a few of the die cuts and some stickers. I then added the gorgeous big cupcake and I really like how it turned out.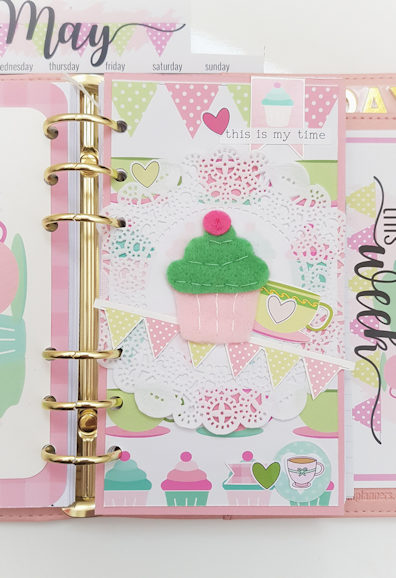 I decided to cut down the postcard and layer it on a piece of paper, I rounded the edges using a punch and added it to the other side of the planner to keep with the tea time theme.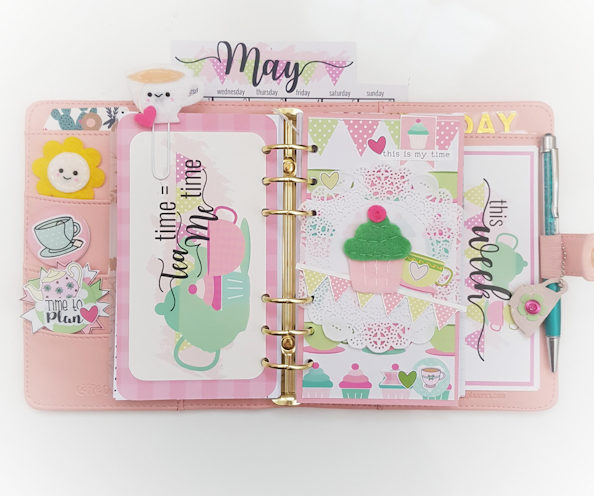 Does anyone else love making their own dividers?
Becky x