Vicki's Tea Party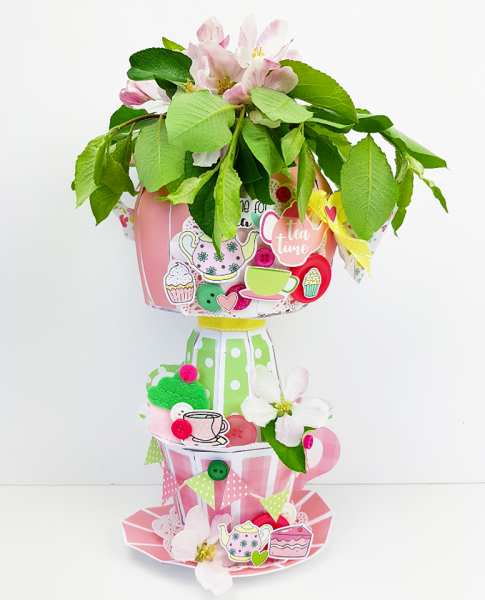 Hiya, Vicki here,
I made this teacup and pot tower as a centre piece for our Royal Wedding tea party! Royal weddings don't come around that often but this is perfect for any occasion!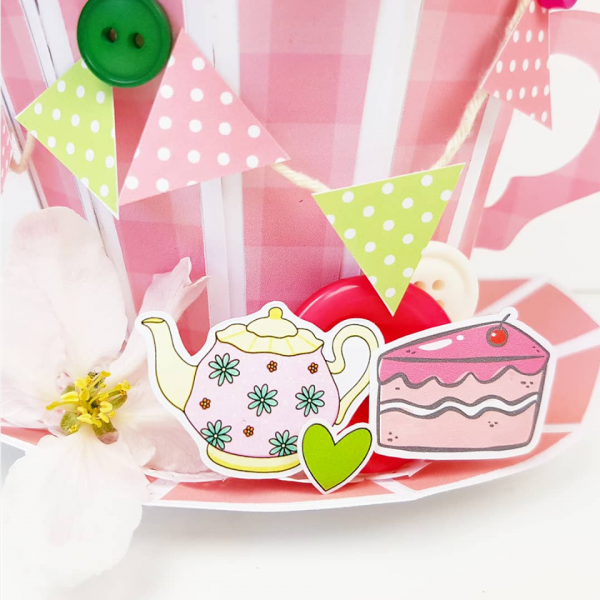 Once all built up I glued them all to each other making the tower. The teapot ontop to be my 'vase'. I made little embellishment clusters with some buttons, stickers and die cuts and popped them on the saucers.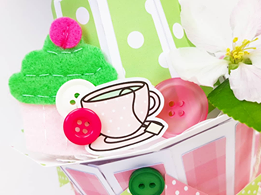 Finally I grabbed some greenery from the garden and put it in a small glass with water and then into the teapot!
I loved making this and desperate to do another one. This one is so bashed with my kids stealing it and trying to use it!
Any excuse for another tea party!
Vicki x