Please Welcome our Newest Team Member…. Becky Vickers.
Becky was previously a Lollipop Box Club subscriber for quite some time and her work really caught my eye on Instagram.
I asked Becky to Guest Design for us last month and I was so excited when I asked Becky this month to join our creative team and she said yes : )
So I'd love for you to welcome Becky and also to share with you Becky's first official project as a Creative Team Member using the May Kit here.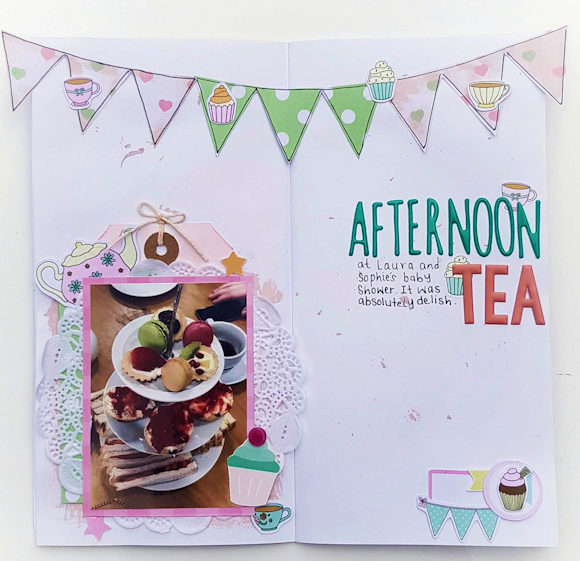 "Hi, Becky here with my first project since joining the Lollipop Box Club creative team, I'm so excited 🙂 
I have been wanting to scrapbook this photo of afternoon tea from my friends baby shower for ages so as soon as I saw the May kit I knew it was going to be perfect for this. 
I jumped straight into the kit and pulled out the stencil to use as a template on the papers for the bunting across the top of the page.
I love the die cut pack that came in the kit so added lots of them and dotted them throughout.
I used a couple of the papers for my photo backing as well as one of the very pretty doilies and inked around the tag and added it to the back. 
The cupcake next to the photo was part of the cut apart postcard and I just added a little button, I finished off the page with a few paint splats, some alphas from my stash and a little bit of journaling. 
I loved creating this page and can't wait to use more of this kit..tea and cake are 2 of my most favourite things!
Becky x "
Thank you so much Becky and welcome to Lollipop Box Club.