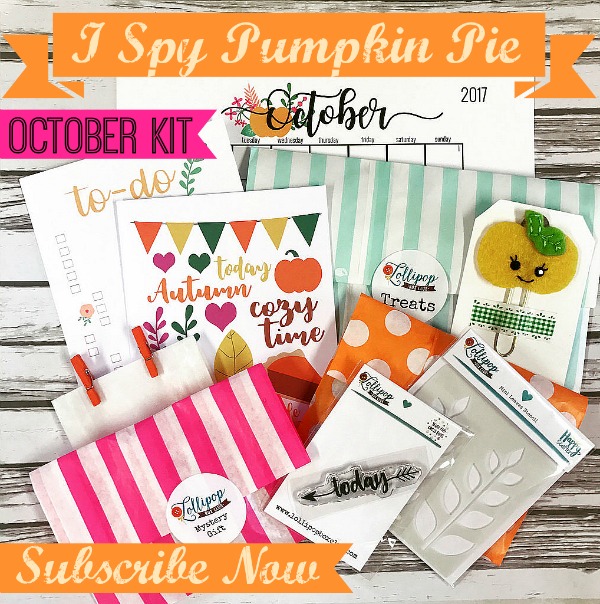 "I Spy Pumpkin Pie' is the name of the new October Kit.
Anyone else a fan of pumpkin around here??
I love it all……Pumpkin Pie, Pumpkin body and hand creams, Pumpkin Candles….we have it all in this house and all year round. But I figured this month was the perfect month to share my little Pumpkin obsession with you.
I do hope you like your first peep in to this fun kit. We will be celebrating the homemade and all things natural during this month on the blog. I'm super excited and can't wait to share it with you.
Subscriptions are now open here if you would like to sign up. There will be a limited amount of kits made. More details and photos will be available on the 1st October and one off kits will also go on sale on the 1st at 7.30am – UK.
All October kits will be shipped after the middle of the month.
Yay!!!! I can't wait for October!!