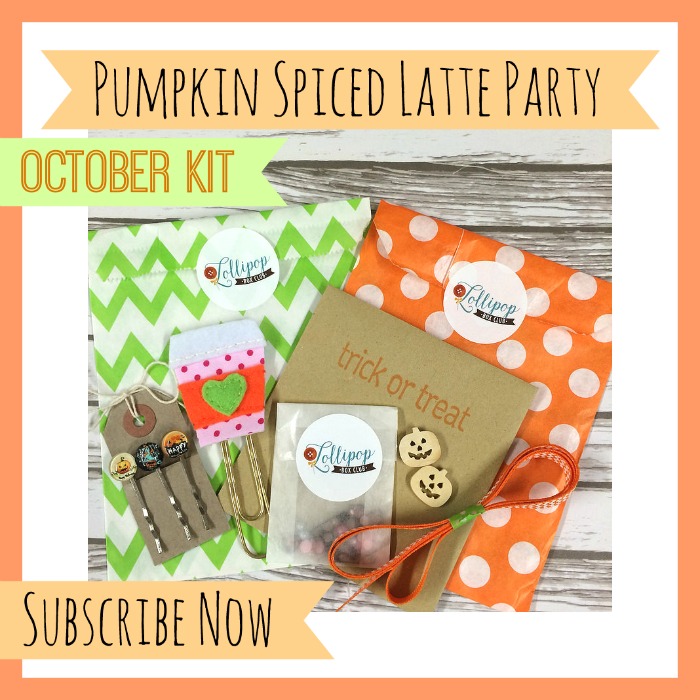 You are invited to join us for October's 'Pumpkin Spiced Latte Party'.  Above is a teeny peek of what's to come.
It's going to be a bright and colourful affair with lots & lots of fun.
I promise you lots of cozy lattes and Autumnal pumpkins…..there will be washi tape and super gorgeous handmade goodies. You will receive fun stationery, pretty papers, embellishments and there will also be lots of treats and maybe even a trick. The blog & YouTube channel in October will be full of all kinds of creative fun. I can't wait to share it all with you.
That's all I'm giving away for now……I will be showing more sneaks between now and the 1st October where I will then share more about this new and exciting kit.
If you would like to sign up early and subscribe here, you will receive your kit at a discounted price. As a subscriber there are also extras included in your kits and codes to download our exclusive printables. Plus every month a few random subscribers are picked and receive an extra gift in their kits.
One off kits will go on sale on 1st October – 7.30am UK (stock permitting). Our kits always go out after the middle of each month.
I hope you will love this new kit as much as I do. I have to confess to being a little latte & pumpkin obsessed.
Lots of love, Lisa xxx