July's Bookmark / Page Marker with Becky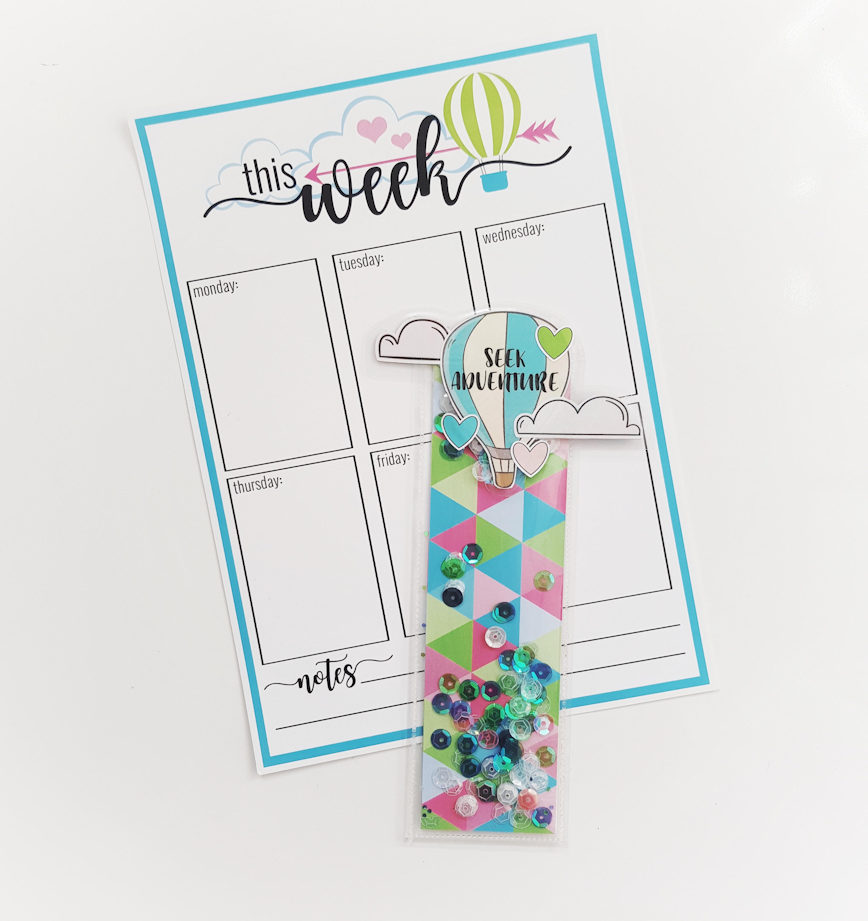 Hello Lollipop Box lovers.
Here I have a super simple and cute bookmark/page marker I've made using the July kit.
Firstly I started by taking a few of the stickers and layering them onto a piece of paper to create the top of the bookmark, I did run it through a to protect it but you don't have to.
Next I cut a strip of one of the patterned papers which are more of a lovely thick cardstock,  I then stuck it to another piece so it was patterned on the front and the back.
I took some plastic and made a long pocket and added the strip of paper and some of the sequins, I then sealed the plastic strip and attached the topper.
I'm going to use it in my travelers notebook.
I can't wait to see what you all create with this kit.
Becky xx