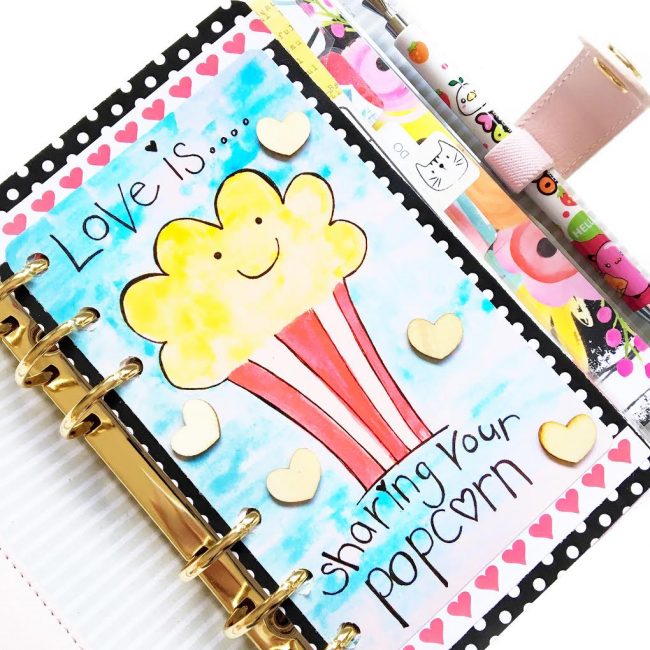 Today she show's us how she has set up her planner for the week….
"Upon opening this months kit, as usual, my brain was in overdrive thinking of the ways the use the items. As soon as I saw the popcorn card, I knew I had to make a dashboard for my planner.
I started off by trimming off the edges of the card and backing it using the polka dot paper.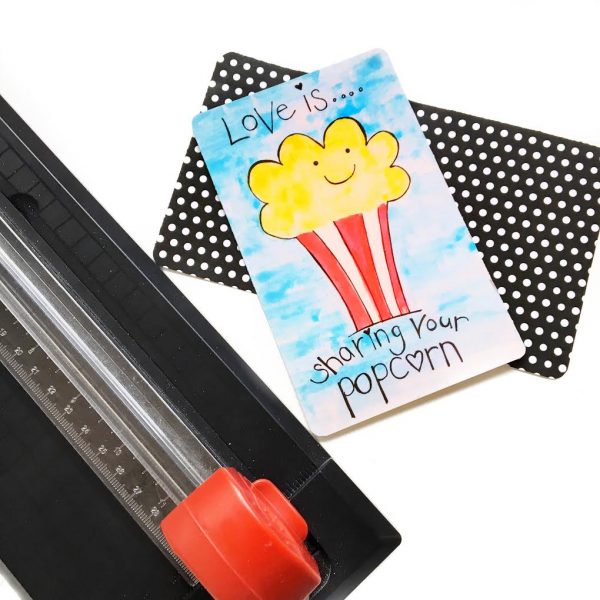 I then used the hearts paper on the reverse to make the dashboard double sided, and cut off two strips to put under the image.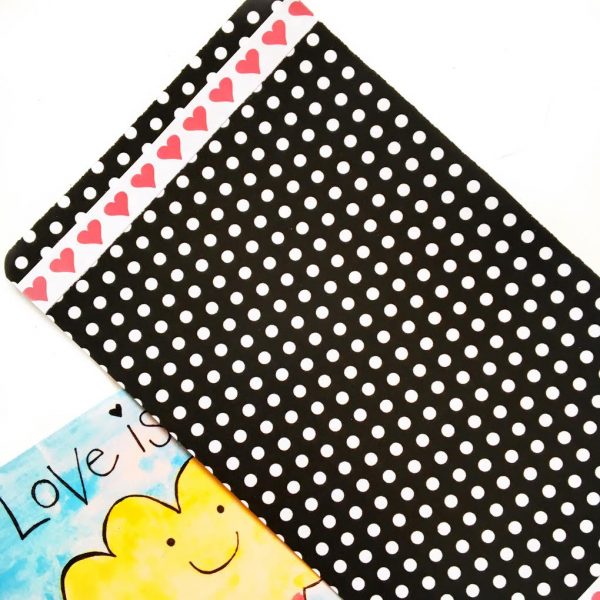 Once I positioned them, I glued them into place.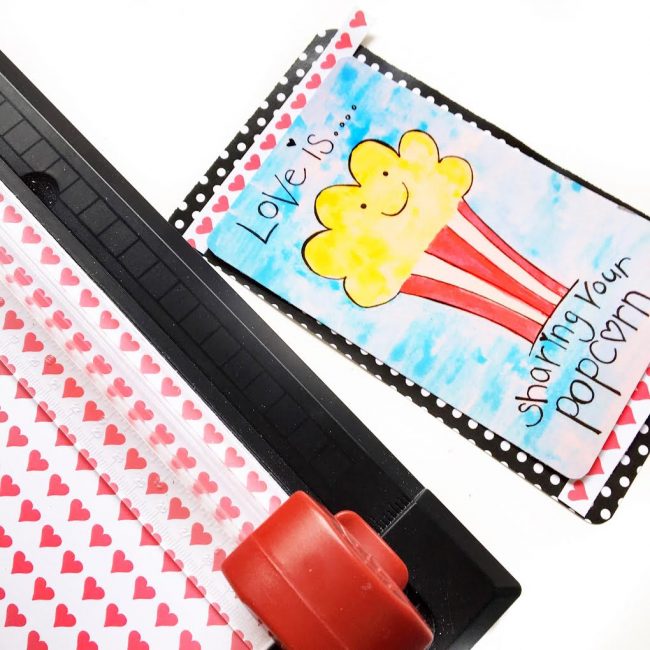 On the reverse side, I used more of the black paper, hearts embellishments and a quote sticker, all from the kit.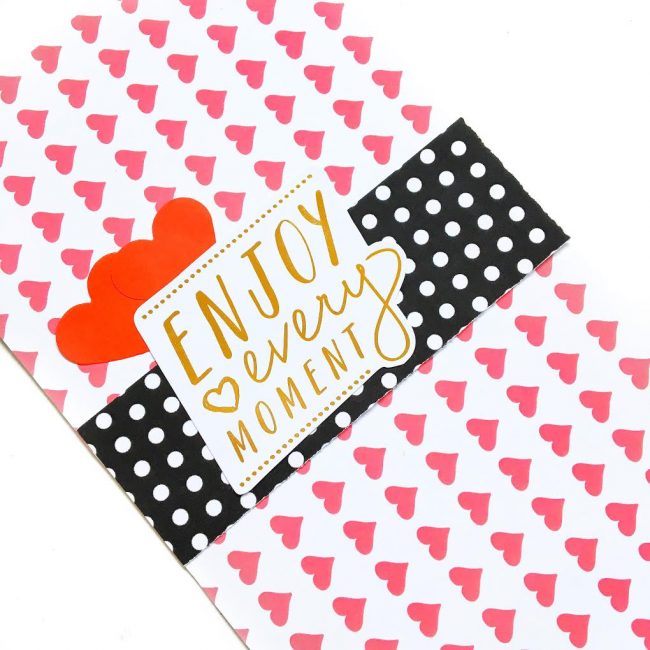 It's now ready to laminate, and embellish however you'd like. This is the finished result, I love how it turned out".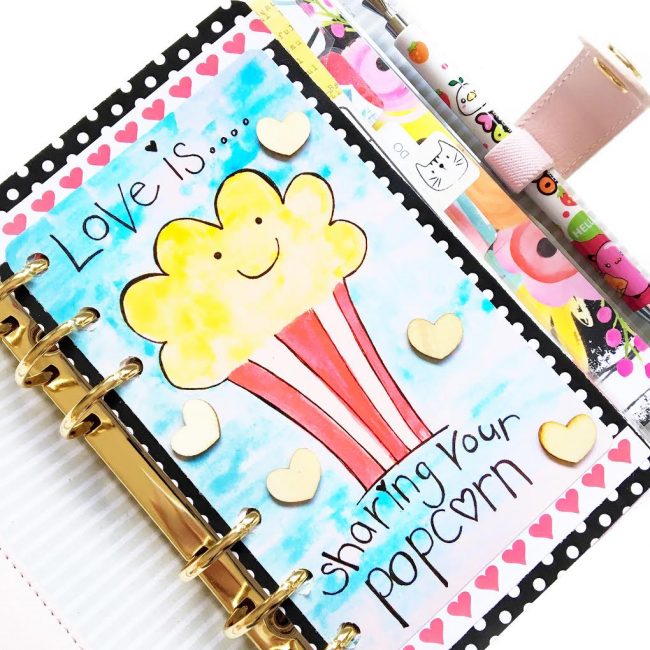 Thank you to Claire. Her planners always inspire me. They always look so stunning. I've really enjoyed this process seeing how Claire created her planner dashboard.