Love You Already – Scrapbooking with Giorgia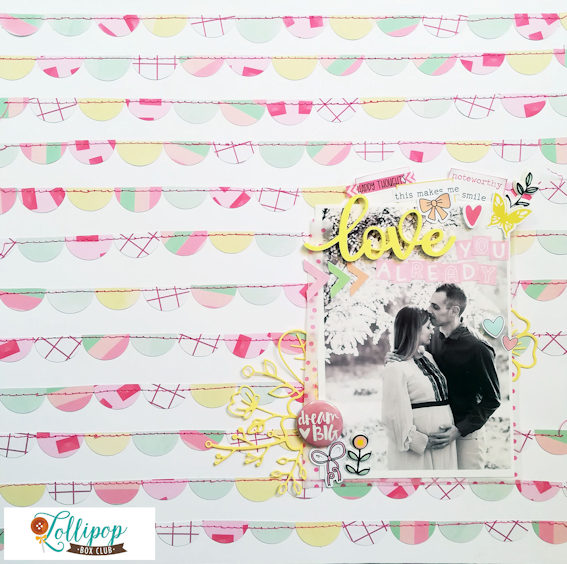 Hello, Giorgia here today with another idea using February kit.
This kit is called "You've got happy mail" and it is full of happy mail related items, but I went a little bit out of theme with this project: I made another layout with one of my pregnancy pictures (I made one with the January kit too! See my previous post for it!)
You should know that one of my favorite things to do while making a layout is finding new creative ways to use patterned papers; for this layout I gathered patterned papers from this kit and January kit and I used a punch to create circles that I cut in a half.
I adhered the half circles on a white cardstock as you can see in the picture to create a colorful background.
I used sewing machine to add texture and more interest.
For the title I used a Bramble Fox acrylic word (Bramble Fox was Lollipop partner in a previous kit; in Lollipop kits you can always find something special from other companies/producer and this is a great addiction!) I completed the title with alpha stickers from the kit: there are two sheets of alphas, so you don't run out of letters!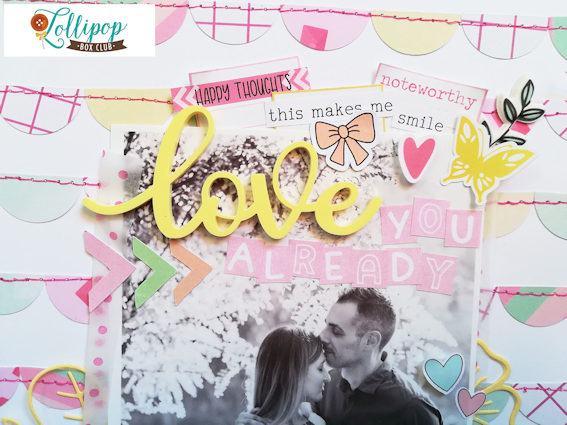 I used stickers and die-cut from the kit to embellish the layout: some of them are adhered with foam tape to create depth and visual interest.
I also added a mini journal tag cut from the sheet included in the kit.
I layered the picture using the lovely polka dot tissue paper from the kit.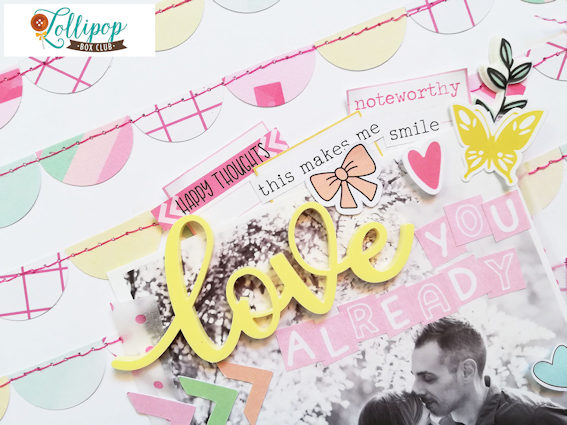 I completed the LO with branches die-cuts, a flair and puffy stickers to match the picture, taken in a park near my home.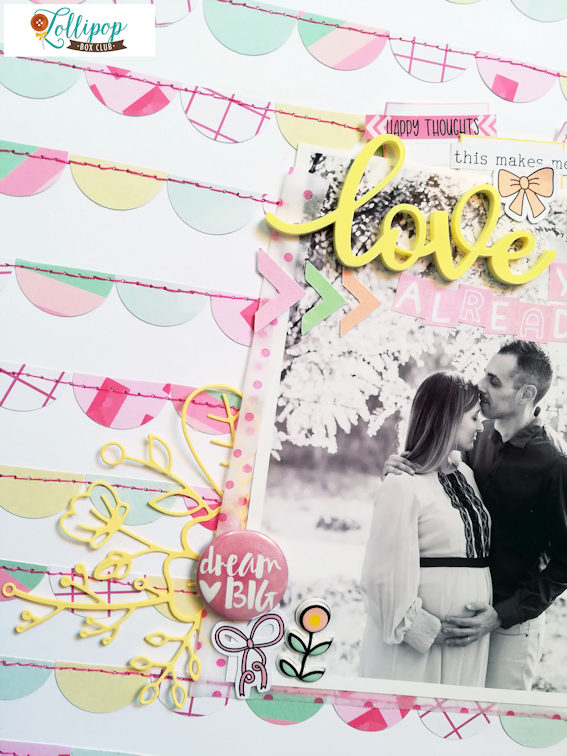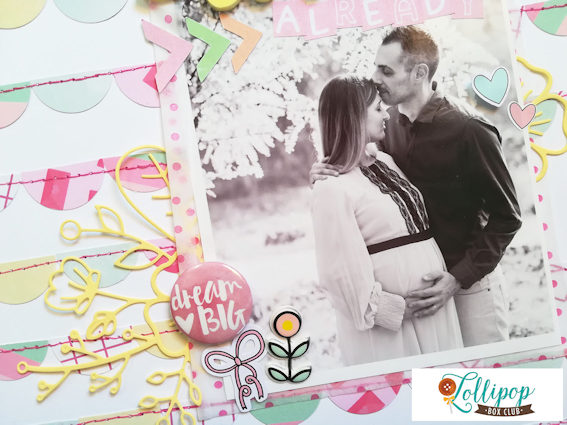 I hope you liked my layout and I hope to have inspired you creating one with your Lollipop kits!
Have a good day,
Ciao
Giorgia