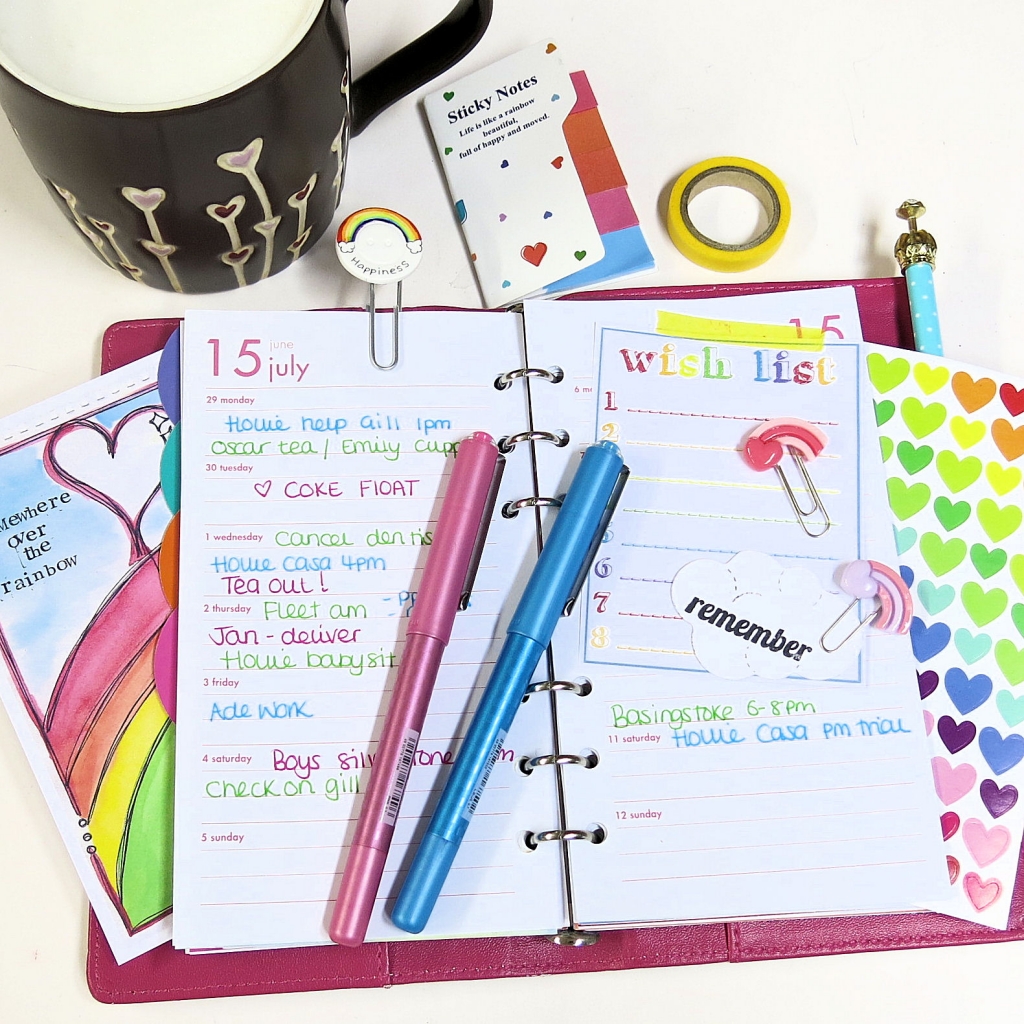 This month's kit, 'Over the Rainbow' makes my planner look so fun. Bright colours really do make me feel happy. I really enjoy adding fun stickers and post-its to my planner pages.
I have used the sheet of coloured heart stickers, the book of bright post it's, washi tape, wish list and the cute clips from the kit here. I just love the cute rainbow clips!! I might use my ceramic rainbow button paper clip as a bookmark. It's so funky!!
Yes, this kit really does make me feel happy.
You can either subscribe or buy a one off kit here. They also make a great gift.
xx