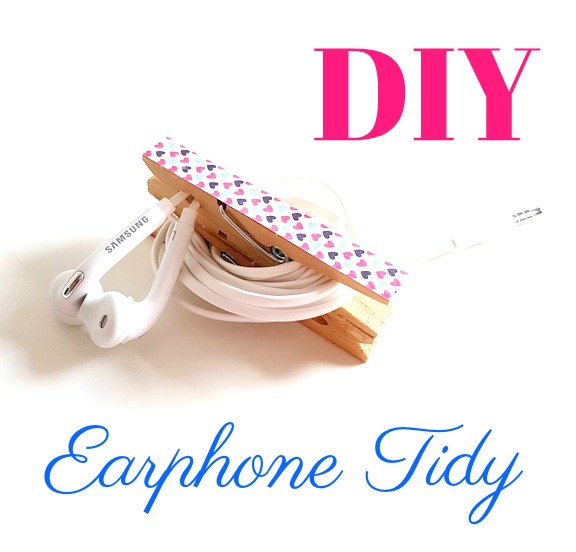 Hi Everyone!
I love this months kit! I'm hoping it's another step in the direction of becoming a real life domestic goddess!
This months DIY kit was a couple of wooden pegs and a blog post on the fab ways Lisa uses them at home!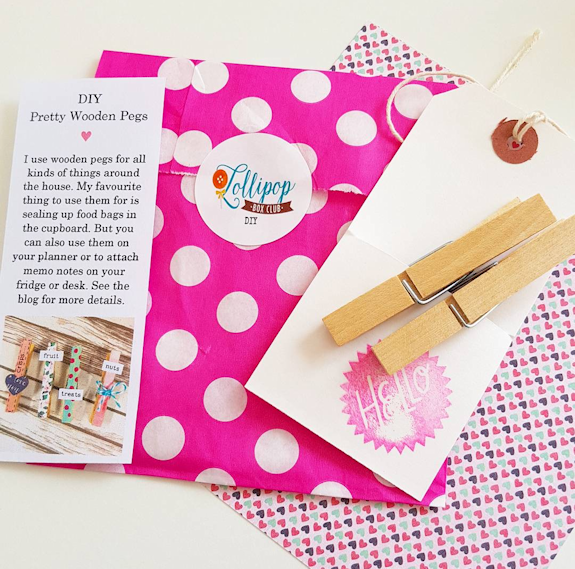 I've decided to use mine as an earphone tidy for my bag! I'm always having to untangle them when I want to use them again.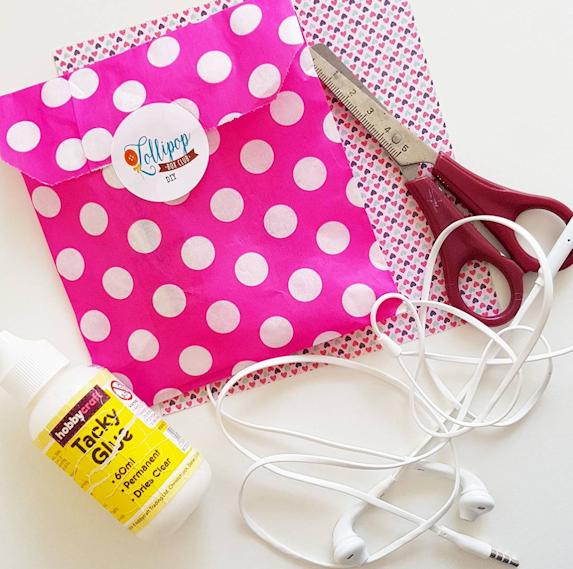 I started off gluing the pegs together making sure they were the opposite ways to each other.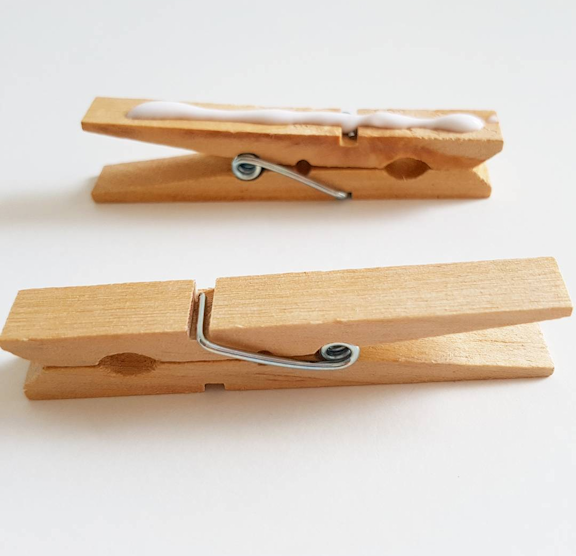 I tied a little bit string around them to keep them tight together until the glue dried. I left them overnight.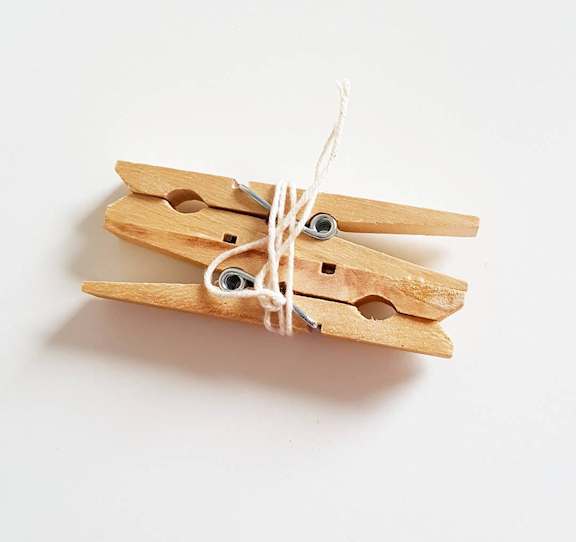 I cut a strip off one of the papers in the box and cut it in half to fit the side of the pegs.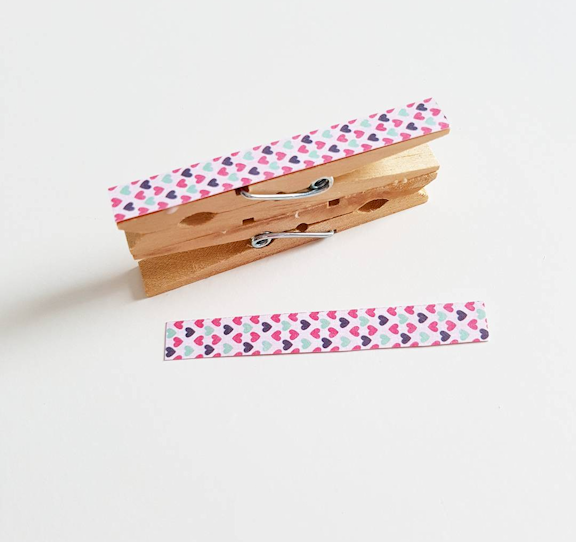 I left them for a couple of hours just to make sure the glue had properly dried and that was it! Quick and easy way to save some time untangling them on the train home!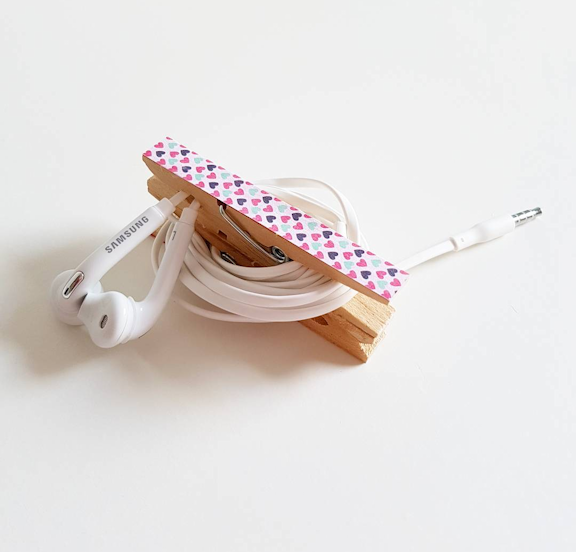 Enjoy your pegs!
Vicki x