Hi. It's Claire
I have been using an A5 for my home planner for a while now. I don't use it for my weekly planning, but for things like meal plans, home insurance, bills, car maintenance etc.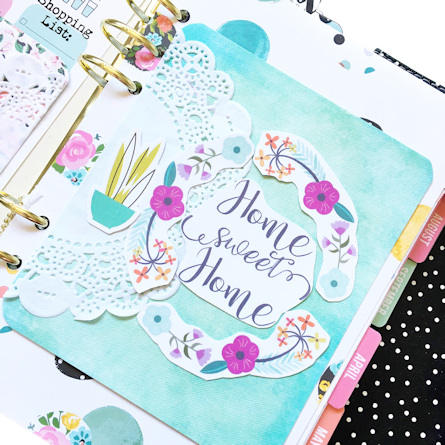 I used a few bits and pieces to make this to go on top of my dashboard, I love all the colours.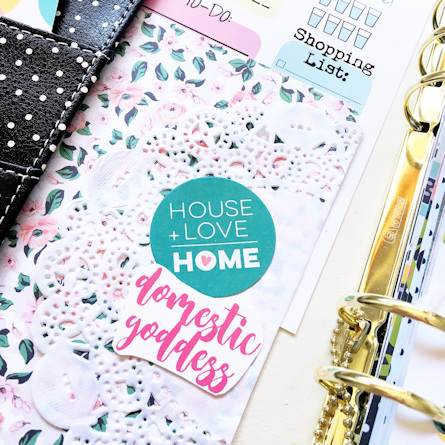 In the pockets, I've added the list paper, and a few more decorations. I decorated the pegs in the DIY kit with the washi tape and glued on the the little houses.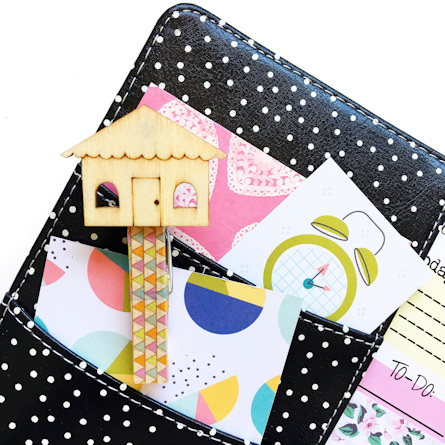 Inside the planner, I added a sheet for important phone numbers using the stamp. I have all the numbers for the doctor, and school etc on my phone, but in case anything happens, I like to have them written down as well. This planner stays in the house, so my husband also can access it if need be.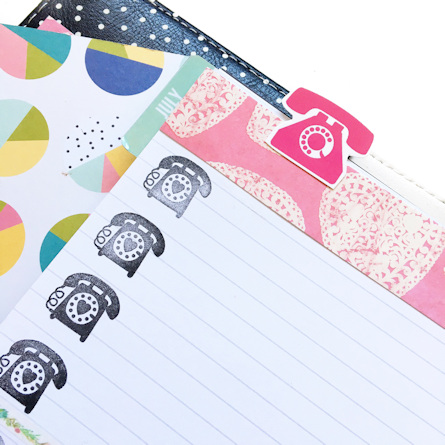 I made this paper pad to go in the front so I can jot down our favourite meals, or shopping list for the week. I've used the other peg I decorated in the same way to hold it all in place.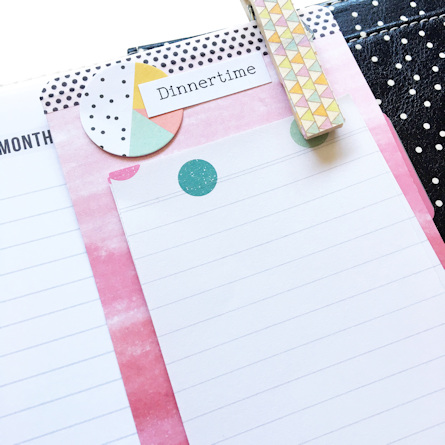 This is everything I've made so far. Do you have a separate home binder, or so you keep everything together? Happy planning.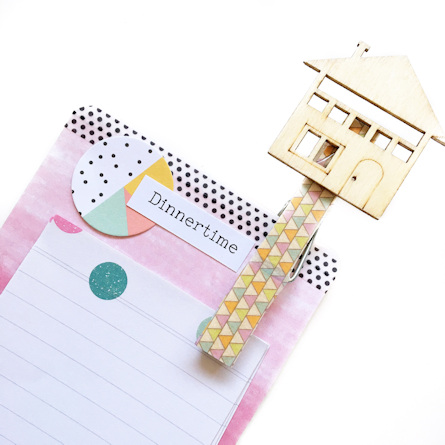 Claire