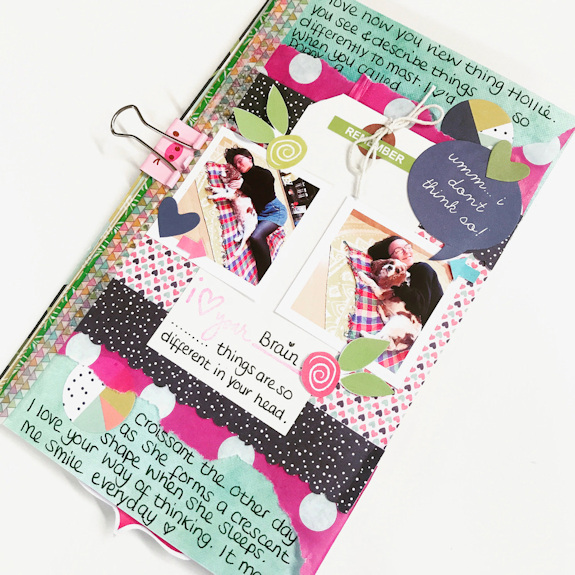 Hi, I thought it was time to get my creative journal out.
I've been prompted by the 'I love your….' tag that I attached the cupcake clips to in the July Kits. I always like to include fun packaging that you can resuse on your projects. So today I am filling in the blank.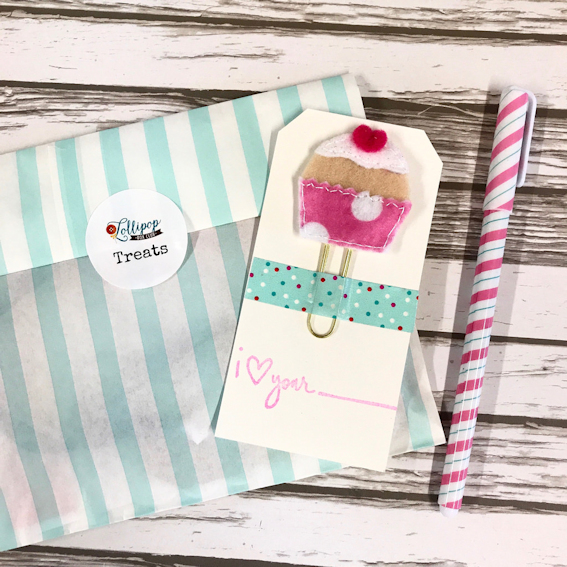 I'm using this tag to document how much I love the way my daughter thinks. She's a unique thing and often sees thing very differently to how most would, which I love.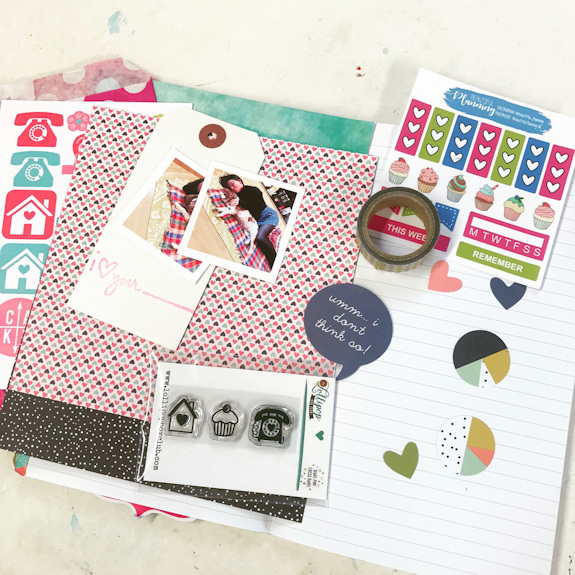 I placed a few items from the kit on my craft desk that I thought I may use. I like having things infront of me before I start. It doesn't mean I will use all of them though. I never ended up using the stamps here. I just like being inspired and having bits and pieces out when I work.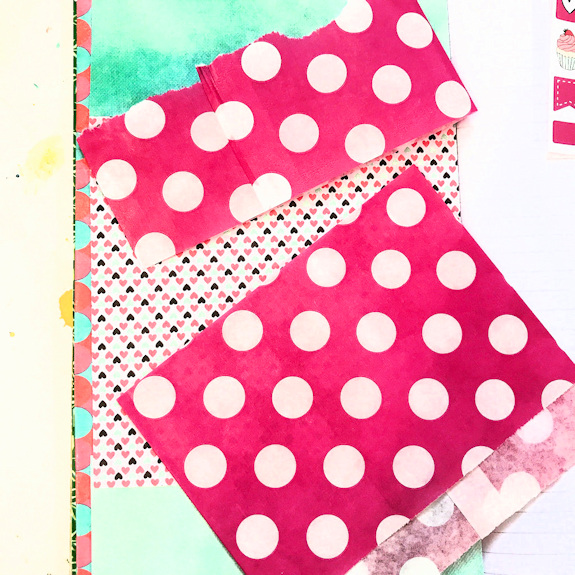 I cut some of the kit papers and stuck them in to my journal. I also took one of the paper bags from the kit. I tore on one side and trimmed off the torn bit to use.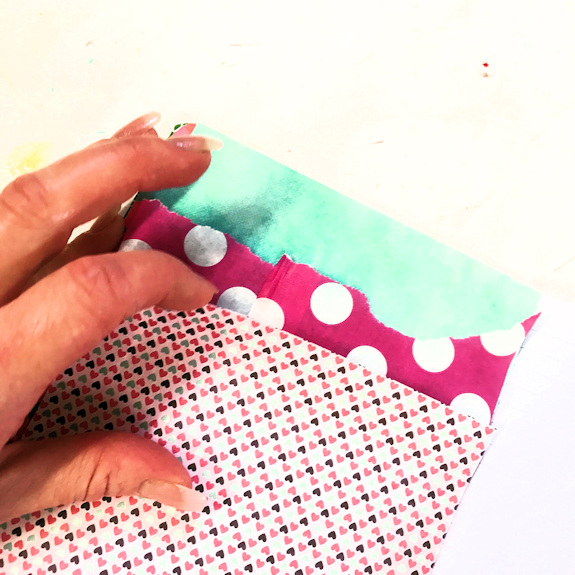 I didn't stick the top and bottom sides of the papers down so that I could just slide the spotty paper bag underneath neatly like this.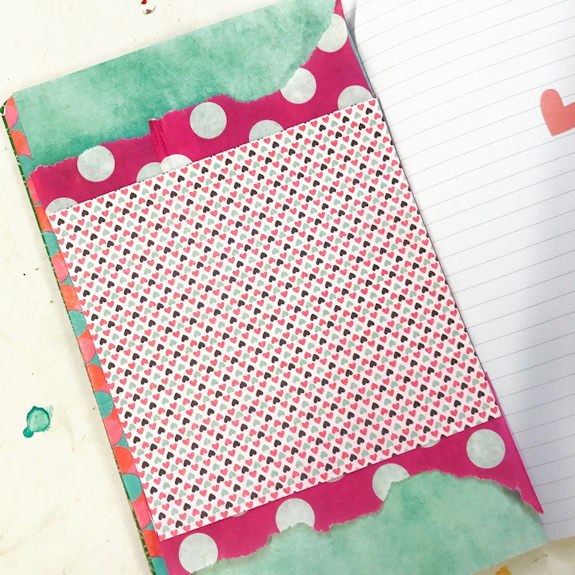 I really like that torn look.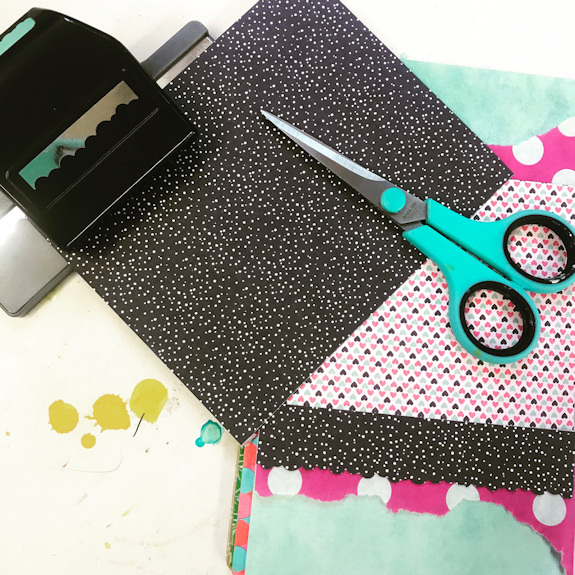 I added a little more of the kit paper and used a border punch from EK Success.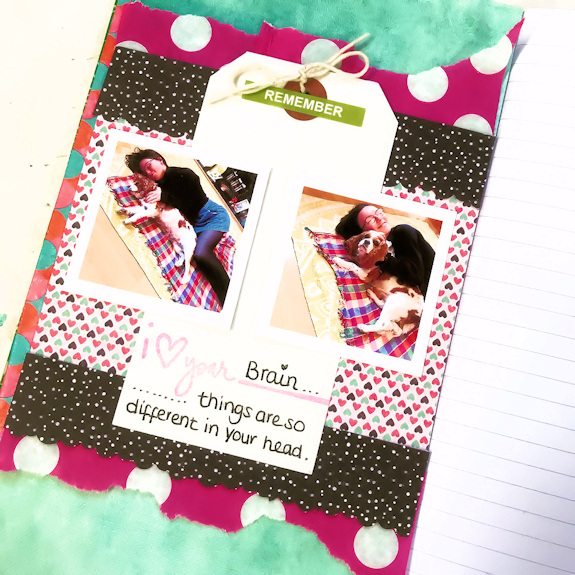 I then stuck down the tag that inspired this page and added 2 mini photos which I printed off myself. I also used the 'Remember' sticker from the kit.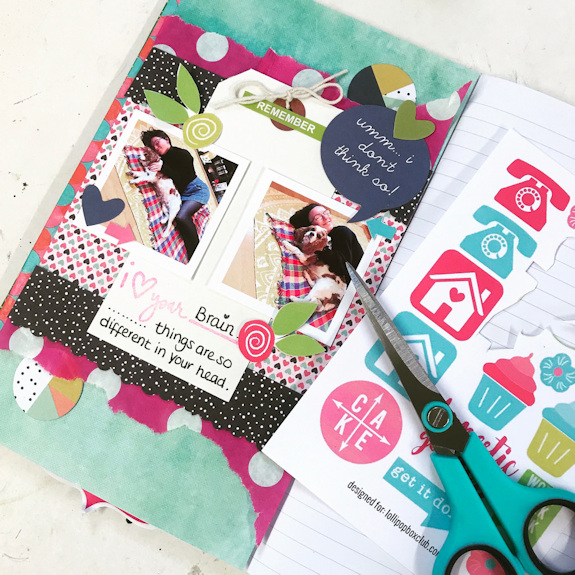 I added some of the Simple Stories 'Bits and Pieces' from the kit and also some embellishments from the kit postcard. These can also be downloaded here.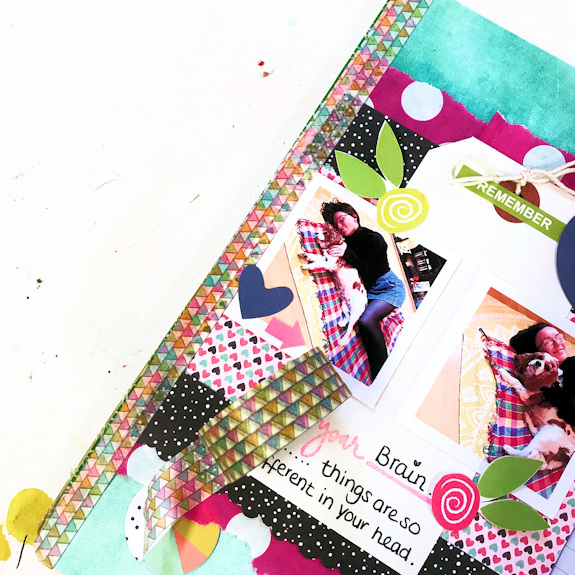 I stuck some of the July Kit washi down the side of the page. I really like how this reinforces the pages and added great colour and decoration too.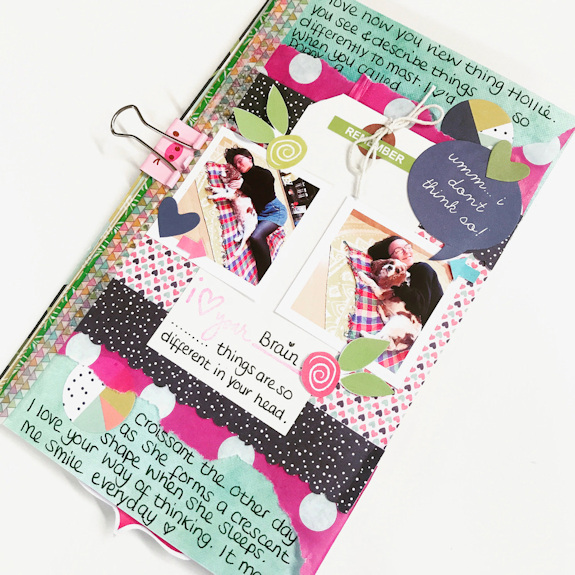 Then all that was left was to journal.
A very quick page and a fun story documented.
I'm really enjoying my creative journal lately. Have you tired documenting in this format too?