Making Creative Backgrounds / Mixed Media – with video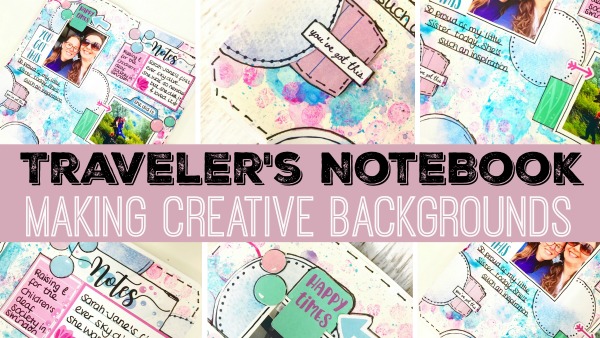 If you love mixed media and you love playing and experimenting with materials, you will enjoy today's video which you can watch here.
Keeping with this month's 'Under the Sea' theme, I've created a bubble effect background for my page. It was so much fun to make. I always find this kid of creating very therapeutic.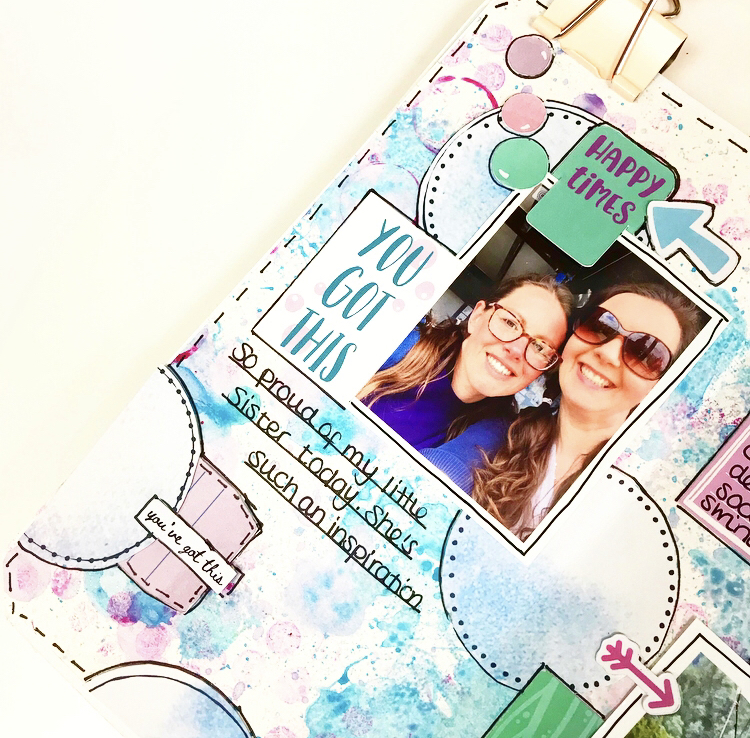 It doesn't have to be a sea themed page. My page is about my sister facing her fears and sky diving for charity.
In the video you will see how I used paint mixed with washing up liquid and water to blow bubbles on the page.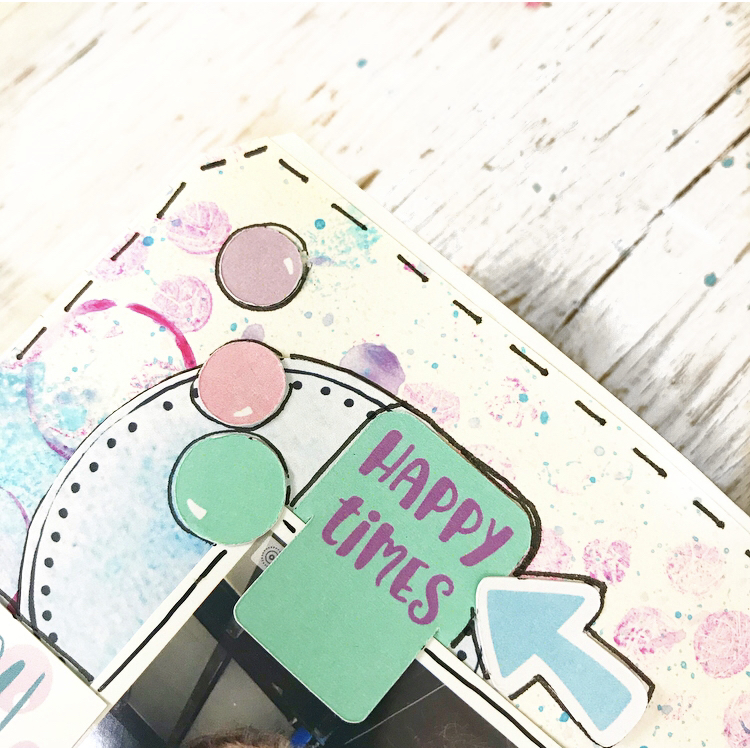 I also dipped some different sized lids in to paint to create some circles.
The die cuts from the kit were great to use. I particularity love this one here that slides over my photo.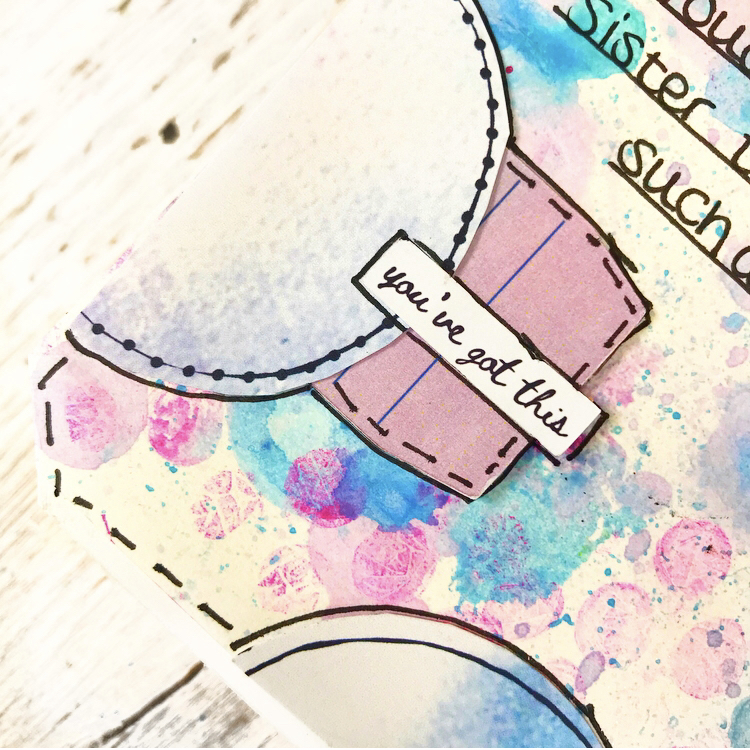 Another great effect is using bubble wrap pressed in to ink. You can see the pink circles here.
I also cut the circles from one of the patterned paper. I cut some in half to place on the edge of the page like this here.
I also used some stickers from the kit.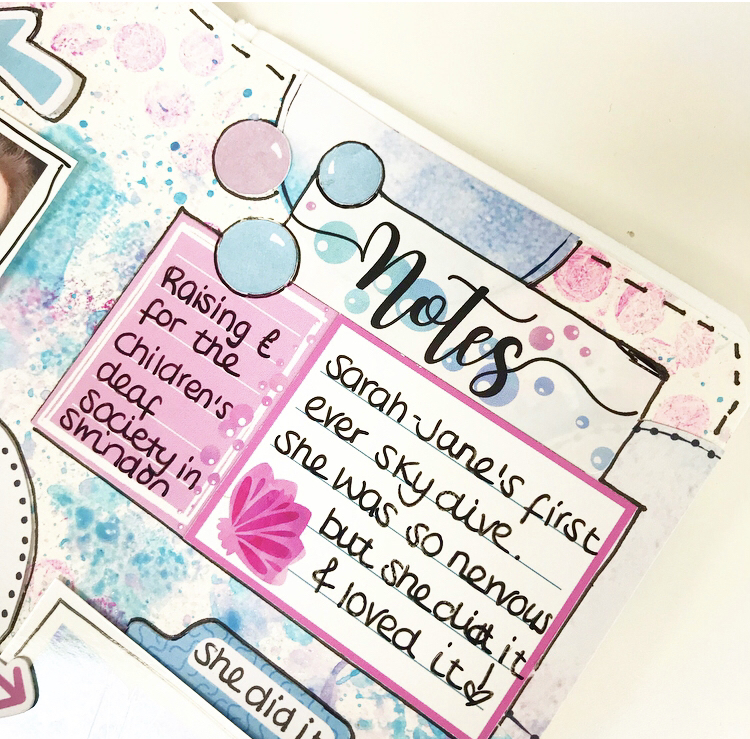 I took one of the stickers from the treat bag in the kit. I always try and reuse everything. And for my journaling I cut up the embellishment postcard.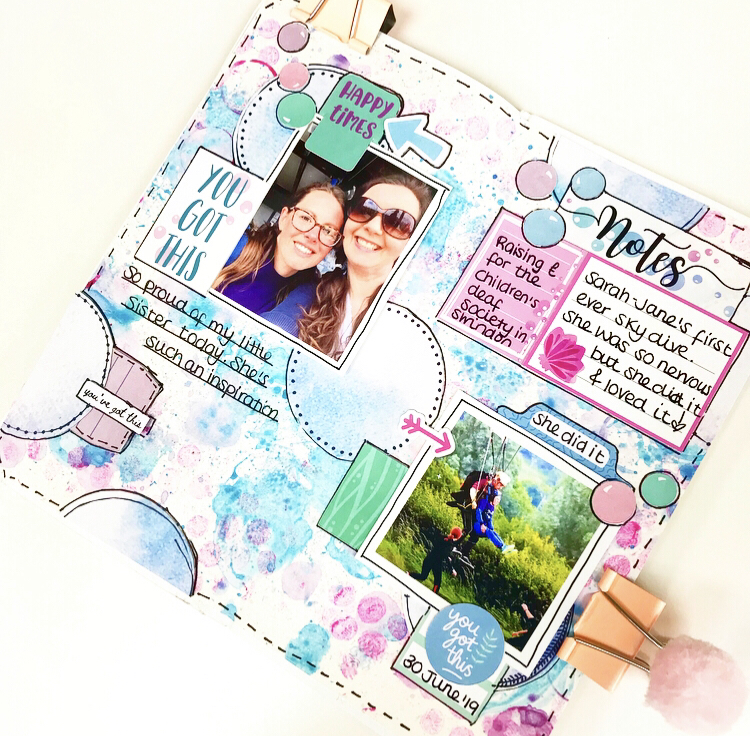 I had so much fun creating this page. I love playing!
Don't forget to watch the video here to see the page coming together and you can still buy a July kit here. Although they've almost sold out now.
I really hope you enjoy this page. I love creating in my traveler's notebook.
If you would like a creative challenge. Why don't you journal a fear that you or someone else has faced.
You can see the challenges here.The challenge runs until 12th August. I can't wait to see what you create.
Have a lovely day.
Lisa x