Mermaid Canvas by Wendy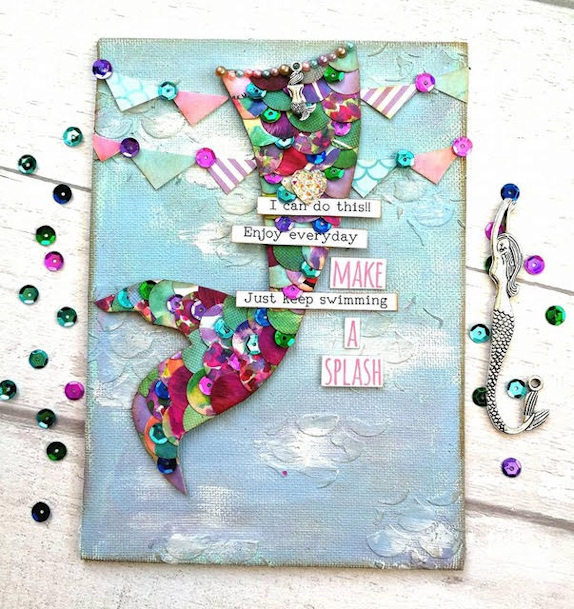 After Wendy's amazing Minibook last month, I asked her to guest design for us again and she hasn't disappointed. Just look at this Mermaid canvas that she's made using the November 'I am Mermazing' kit here.
Wendy Says:
"A canvas perfect for any little girls bedroom. This mermaids tail was so easy to make. I cut out small circles from the paper and then layered them up. For added sparkle I added some of the sequins. For the background I used the stencil on a canvas. I used modelling paste to create the scallops and then painted over them with different colours".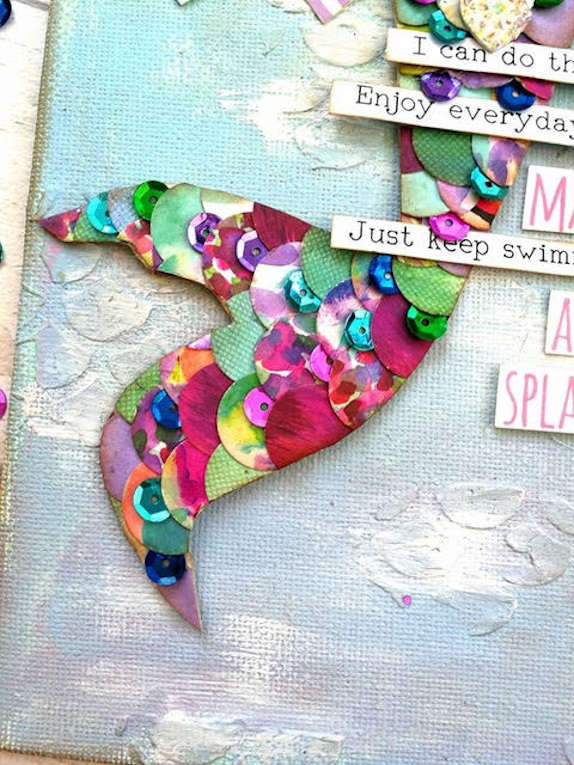 Here you can see closer up, how Wendy used the stencil from the kit on the canvas background and also all those beautiful layers on the tail. Those colours!!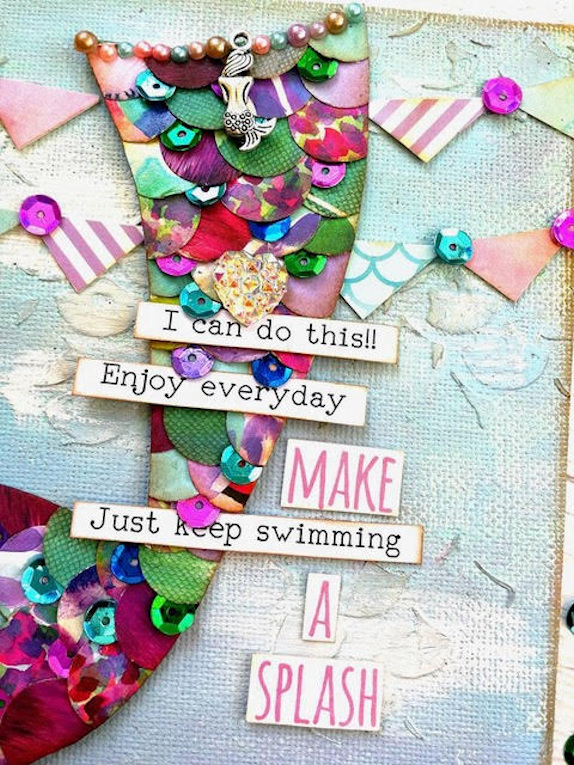 As you can see here, Wendy also added the charm to the charm along with the flat backed pearls and the wordy strips too.
This is so beautiful.
If a canvas isn't your thing, just think what a beautiful planner dashboard this would be.
I hope this inspires you today. Thank you Wendy!!