Halloween Quest with Jennifer
Hello, it's Jennifer here today, sharing a layout using items from the October Kit.
This photo is from a few years ago, so it was good to get it off my computer and onto a page! It's from a day we spent at Corfe Castle, completing their Halloween Quest and other activities.
I started the page by cutting a pumpkin from orange card using my Cricut Explore (image number #M2762EF7), and then worked out the placement of this with a few other items:
I filled the pumpkin with colour by cutting segments from the patterned papers in the kit. I used the negative pieces from the die-cut as a guide for the size of the segments, making them a little bigger than the negatives so I'd be able to glue them onto the back of the pumpkin: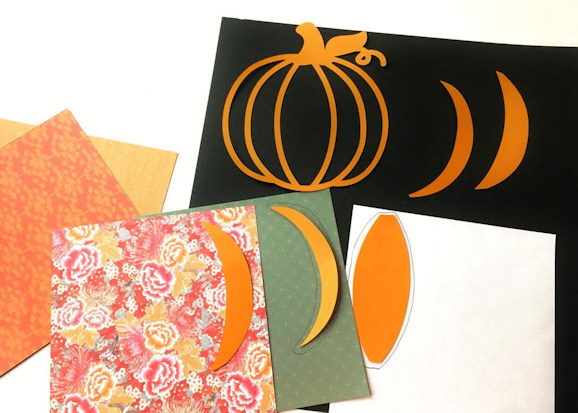 Each segment is a different colour: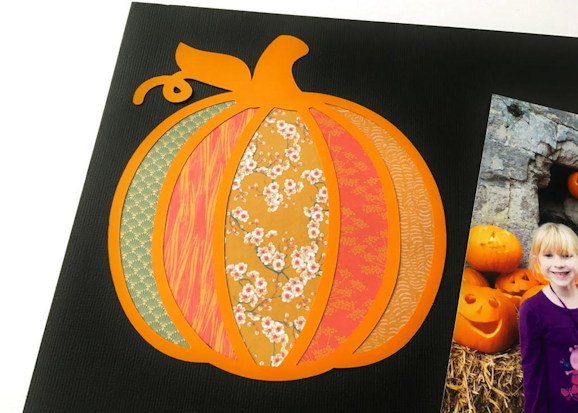 Next I wanted to add some stencilling, so I used washi tape to secure it on the background. I SHOULD NOT have used washi tape – as you'll see in a minute it went a bit wrong…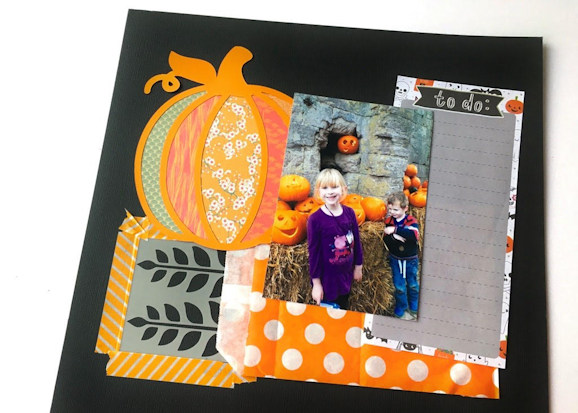 I used a palette knife to scrape embossing paste through the stencil: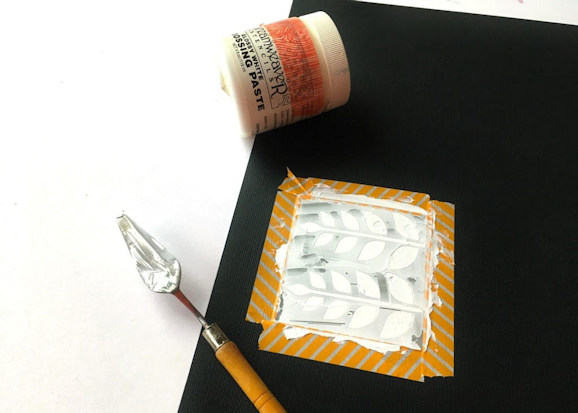 But when I tried to peel the washi tape off it ripped the cardstock. And I made a mess with the embossing paste on the stencil when I was trying to get it off the card without ripping it more. I normally use washi tape to hold stencils down, but usually on patterned paper rather than cardstock, apparently this type of cardstock couldn't handle it, so I won't do that again! I decided I should be able to hide the worst bits though, so I carried on with the layout anyway.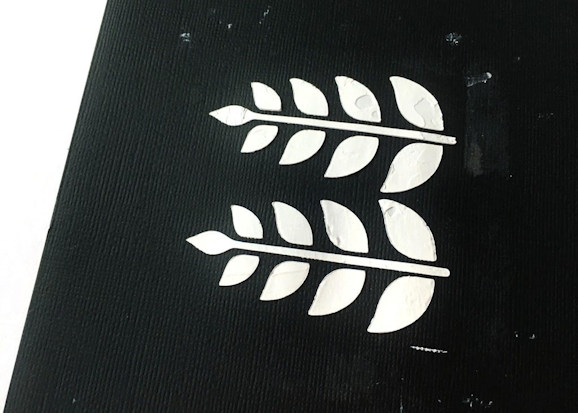 I also had problems trying to use embossing powder on the stamped 'today' word. I hadn't used embossing powder in a while, and I forgot it doesn't work so well on textured cardstock! It came out looking like this: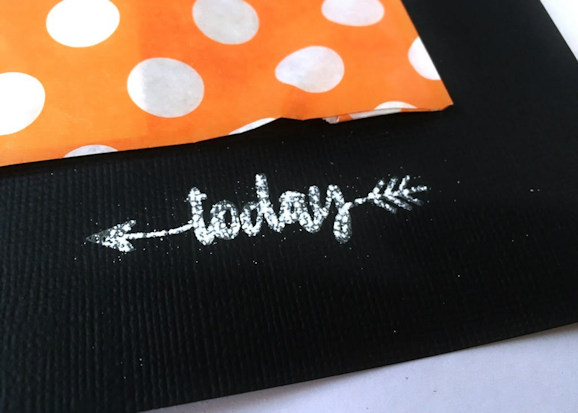 But I fixed that up too by using a while gel pen to fill in the areas where the embossing powder hadn't worked: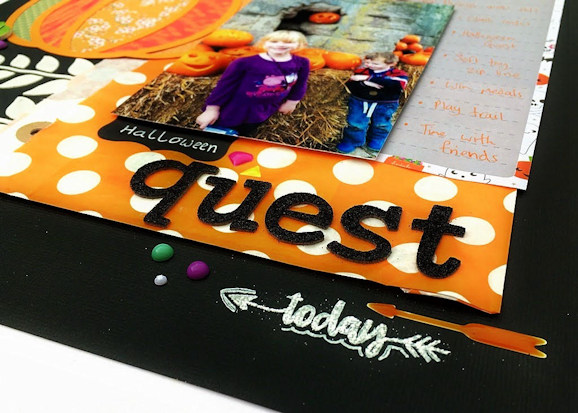 I used a 'to do' list to write out some of the things the kids did that day. I also have tucked a tag into the paper bag, so that I can write some more private journaling that I wouldn't want everyone to read. And the pumpkin paper clip was the perfect embellishment to give the page a touch of cuteness:
I love the colours on this page!
Thanks for joining me today.
Jennifer