Midori MD Creative Journal Page – by Danielle with Video
.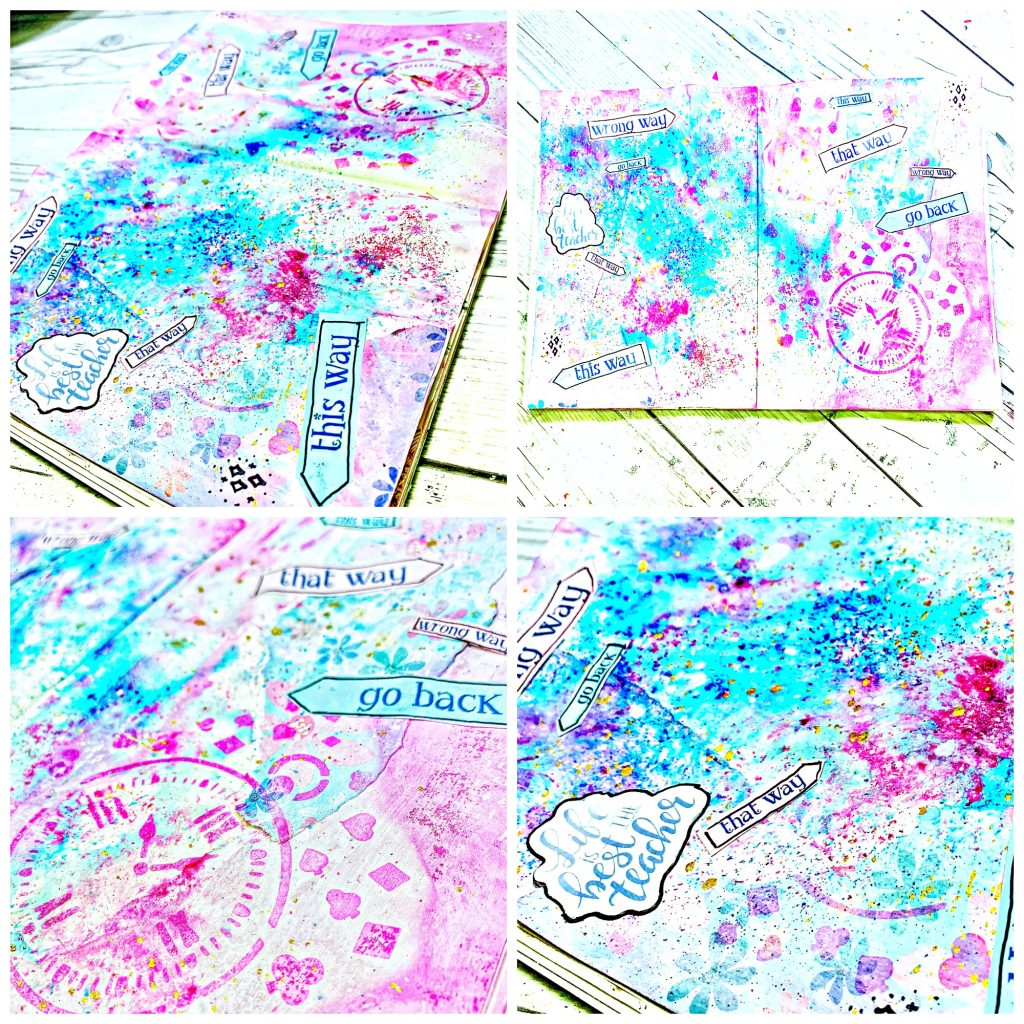 .
Hello Lovelies!!
I've got a Midori MD creative journal page for you today!
.
I love the colour palette of the May box! I decided I wanted to focus on the pink and blue colours. I used the papers for a background layer, then muted the tones a little with white paint. At first, I used dylusions sprays but it was too watery so I opted for a wash of gesso instead.
.
I then used Nuvo shimmer mica powders to add more colour onto the page…and ended up squeezing the blue one too hard…lesson learnt… To try and mute these colours down without smudging, (as putting gesso over it would just ruin the speckled effect I wanted), I used the dylusions spray…and then realised it was – again – it was too watery and started to mix with the powders. I opted for gesso again. I had many learning curves when creating this page… Then I went in with some gold splatters.
.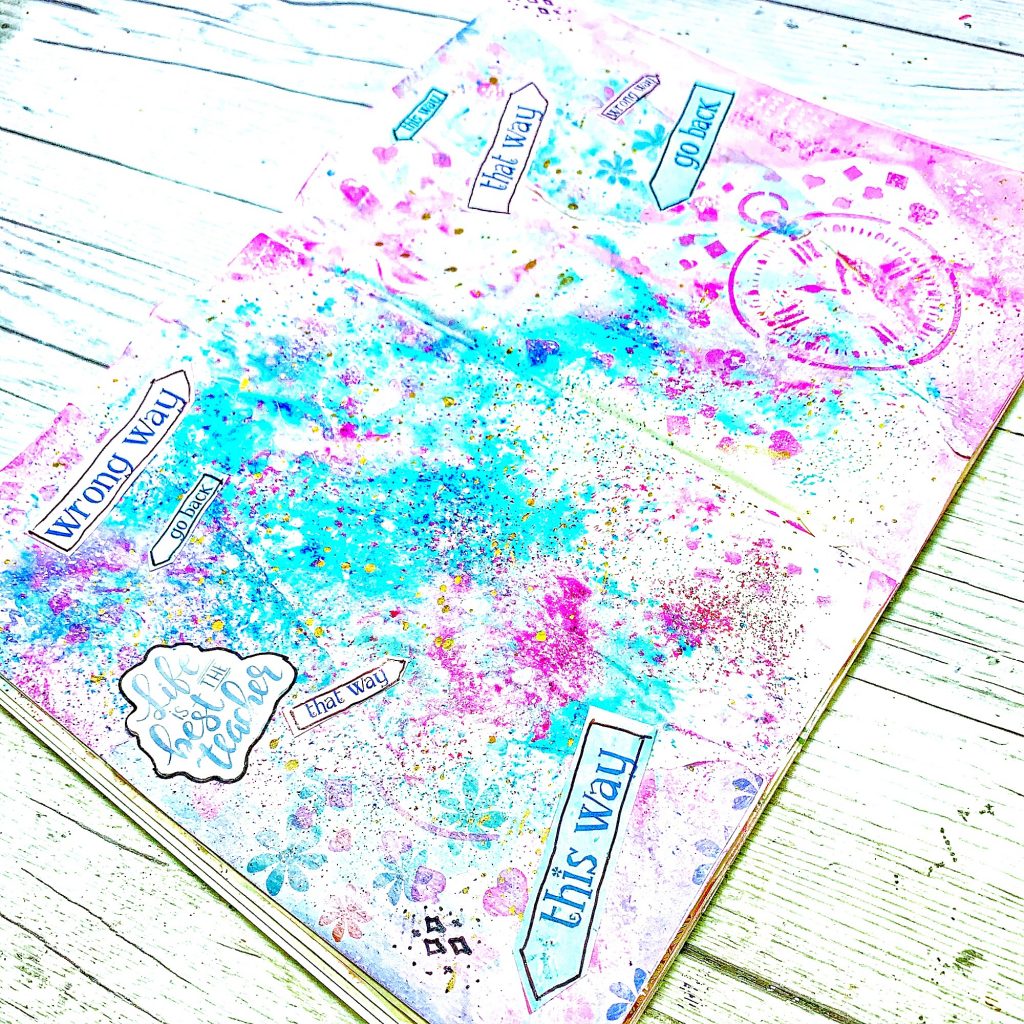 .
I used the stencil after with stamp ink and a blending tool. I cut the 'signs' from the zine and the embellishment postcard then finished off by sticking on one of the quotes.
.
.
Take care and stay safe lovelies!!
.
Danielle

.