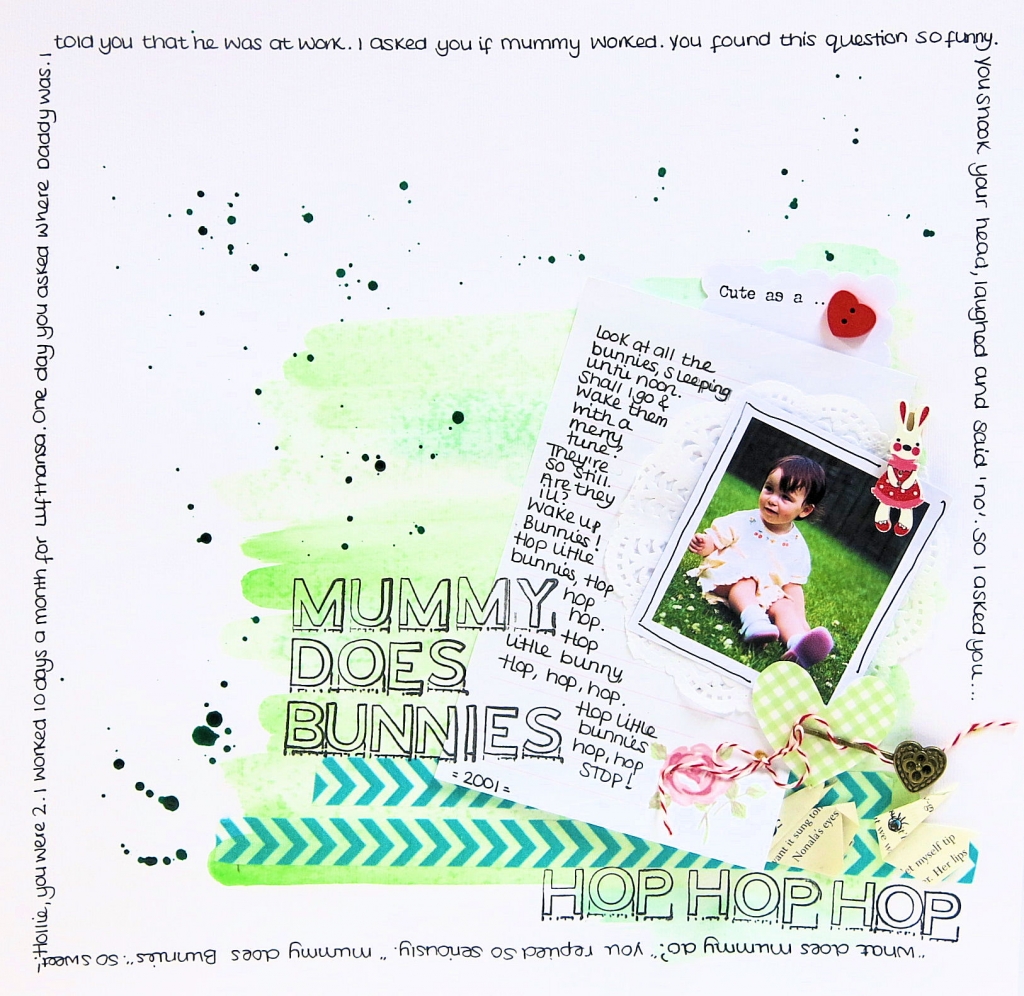 Hi.
Today I have a scrapbooking page that I've made using my 'Alices Tea Party Kit'.  Now although these kits aren't sold as scrapbooking kits, at the end of the day, they are crafty kits and you can create with them whatever and however you wish.
Yesterday I was making the little origami bunnies from the tutorial here and it reminded me of the time when my daughter was two. I worked for Lufthansa at Heathrow for 10 days a month. I would leave the house at 3.30am and be home for lunch, so I guess she never really noticed me gone. She asked one day where Daddy was and I told her work. I asked her if Mummy works and she found the question really funny. She laughed, shook her head and said no. So I aksed her what does Mummy do and she said 'Mummy does bunnies'. It was a little song that she loved me to sing to her whilst she did the actions. It was so sweet. So as I sat and made over 60 bunnies yesterday, it reminded me of this story and I thought 'Yes, I do, do bunnies!!!'.
Here's how my page came together.
I started off with a piece of white 12×12 card. I took a took a couple of green watercolour paints and brushed across the page. I dried the page with a heat gun before moving on.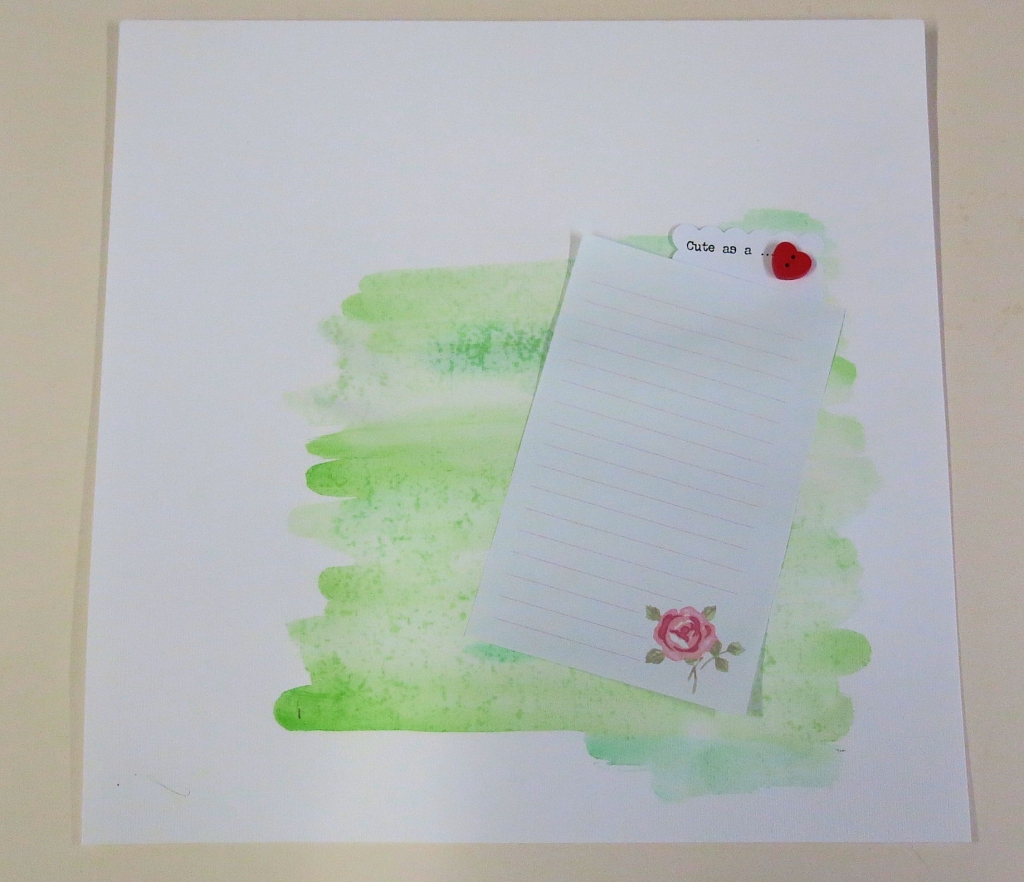 I added a couple of pieces from the kit, including the packaging from the buttons.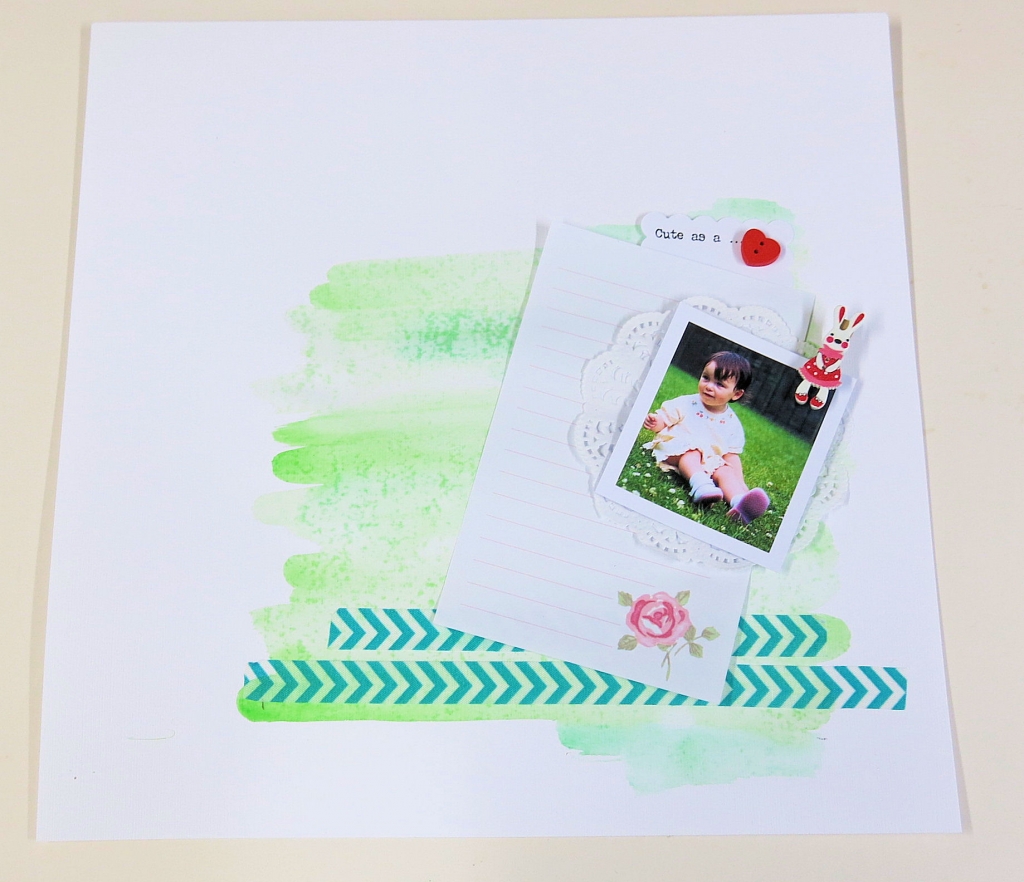 Next I added a couple of strips of the washi tape, my photo and a couple more pieces from the kit.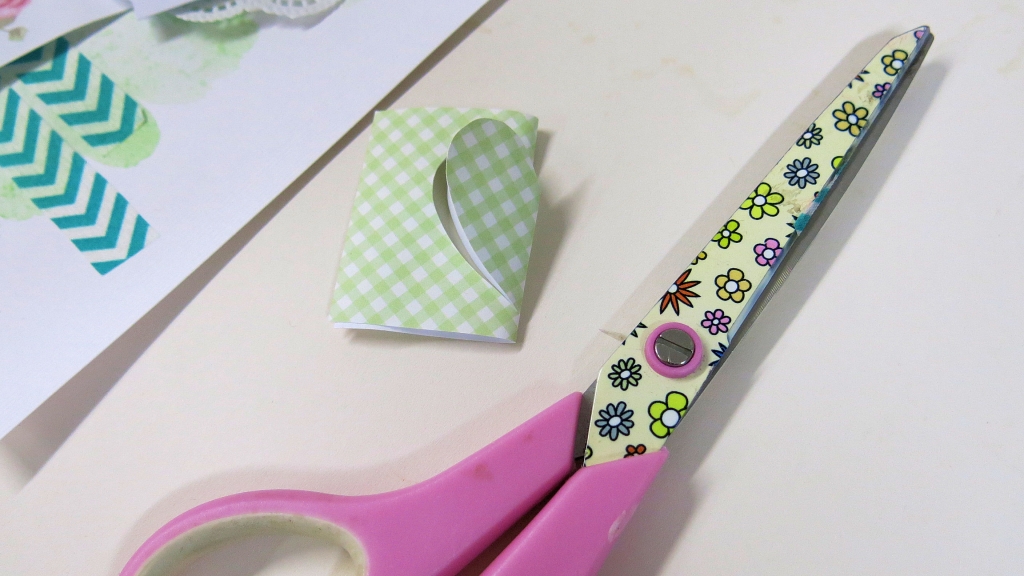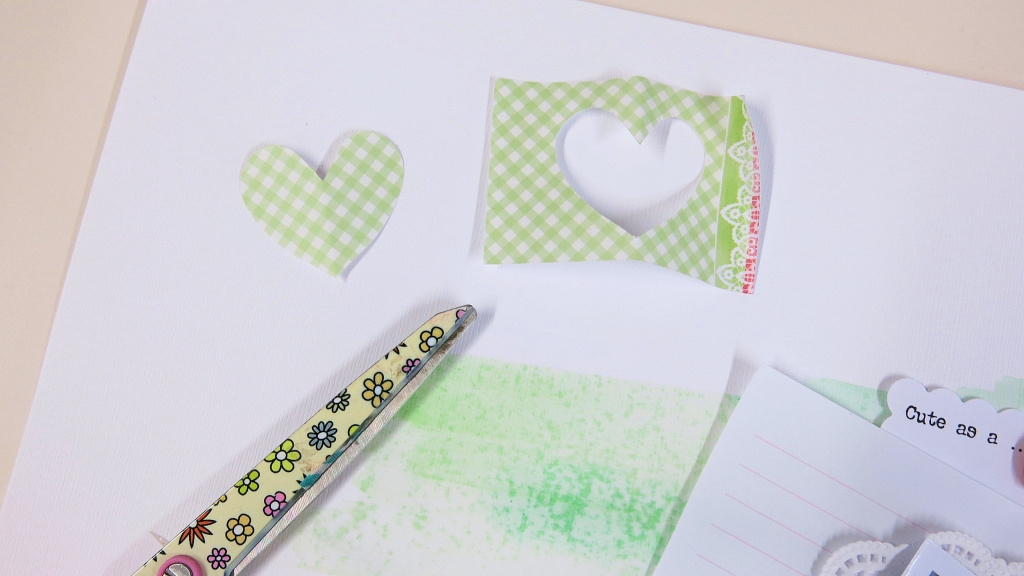 I hand cut a small heart.
And I added a couple more pieces.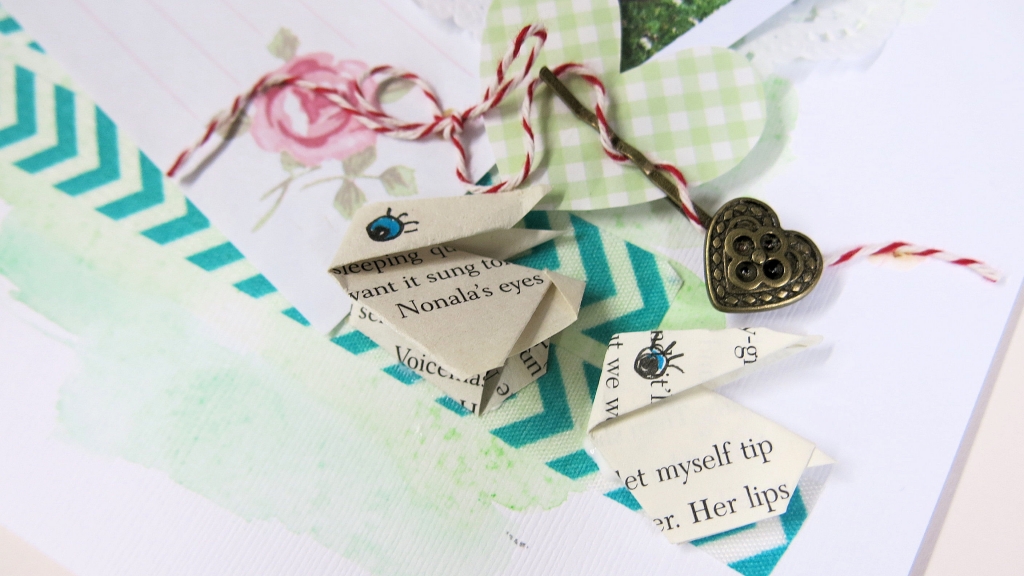 I made a couple more mini origami bunnies and stuck them down flat with pva glue to the page.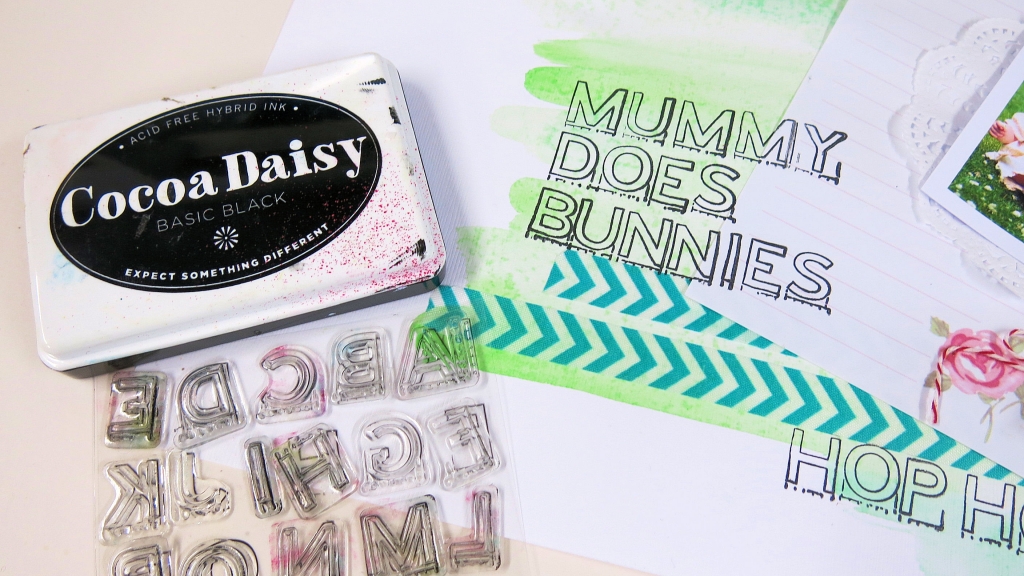 Now for my title. I love this alphabet stamp set from Jillibean Soup. I bought it from 'Hey Little Magpie' but I can't find it there anymore. I've used it with my favourite black ink which is from Cocoa Daisy. You could also use alphabet stickers or hand write your title.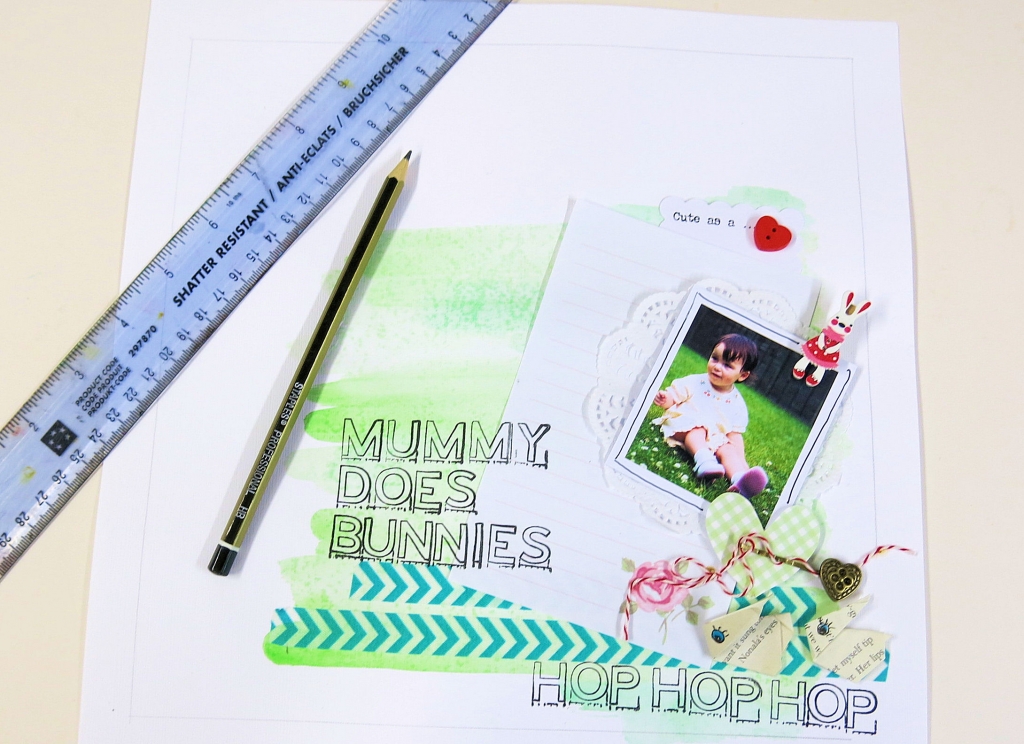 I decided to add the journaling around the page, so took a ruler and a pencil so that my journaling was straight.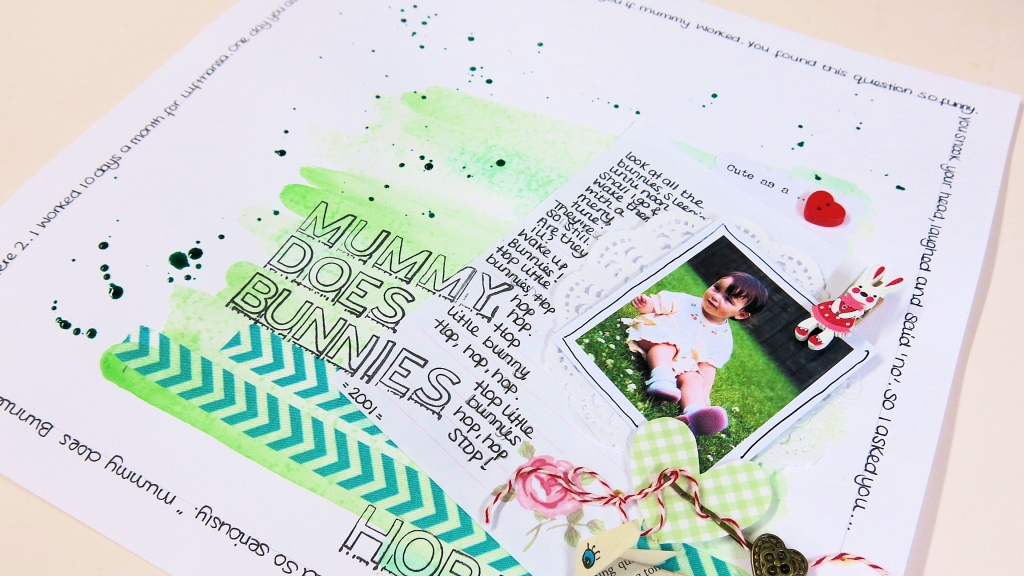 I then journaled all the way around the outside and rubbed the lines away once the ink from the pen had dried. I splashed a little green ink so add a little more colour.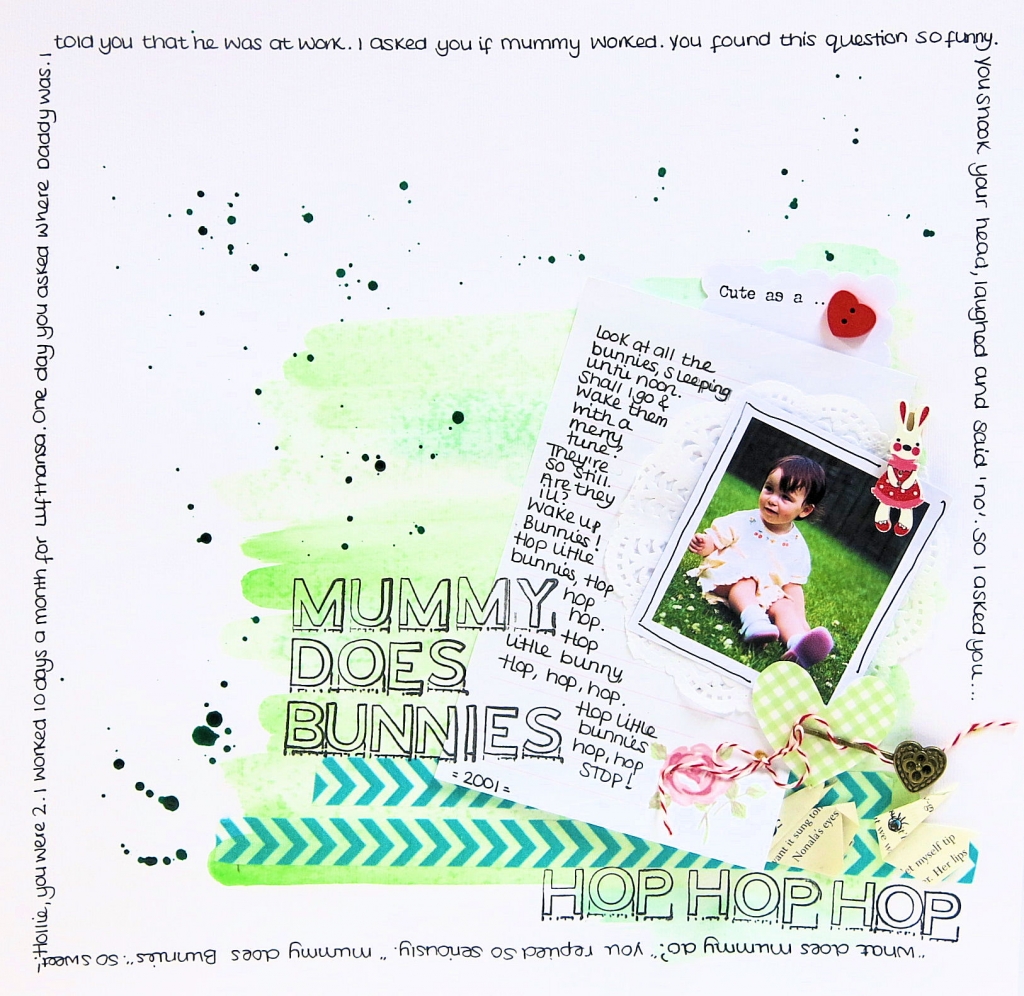 The LO is now finished. I'm glad that the sweet story can now go in to Hollie's scrapbook.
I hope you get some crafty time today.
Happy Sunday xxx