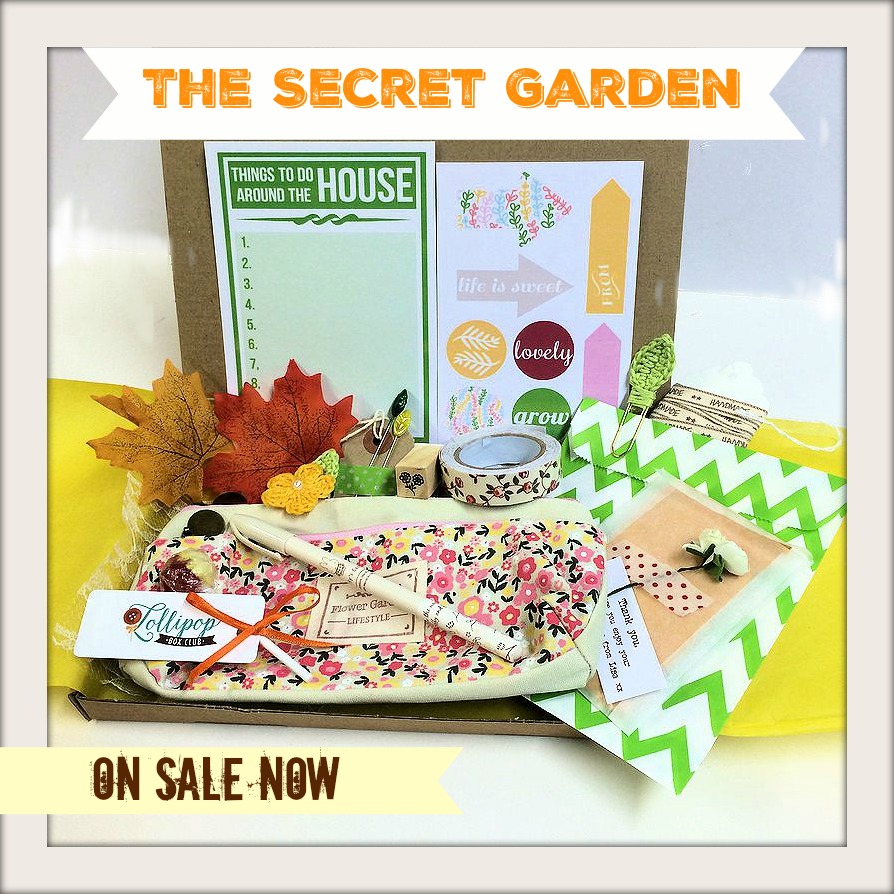 October Kit #7  The Secret Garden
Here is your enchanting November kit.  'The Secret Garden'.
Available here to subscribe now to receive at a lower price. Also available as one off kits. 
This month's kit brings to you an enchanted 'Secret Garden'. A happy mail box full of beautiful treats will be delivered to you this month. Exclusively designed and handmade items just for Lollipop Box as well as beautiful stationery, pretty fabric washi tape, fun stickers, a stamp, ribbon, bits for your planners, embellishments, an enchanted secret gift, a mini DIY, plus there's even something personalised and many more items. This month is so pretty.
Great for scrapbookers, cardmakers, planners, general crafters, snail mail lovers and for those who just love pretty things and receiving the happiest of happy mail.
There will be more photos along with kit ideas, tutorials and inspiration throughout the month of November here on the blog to run alongside your kit.
All kits will be shipped from the middle of November.
Remember, a large amount of the kit is kept secret so you get a surprise when it arrives.
I also have 3 little secrets to add to your kits. All you need to do is leave me a comment here by 3rd November 10pm (UK) and 3 names will be randomly picked and something extra will be added to your happy mail box. How exciting!! 
I love November's kit so so much…..I hope you will do too.