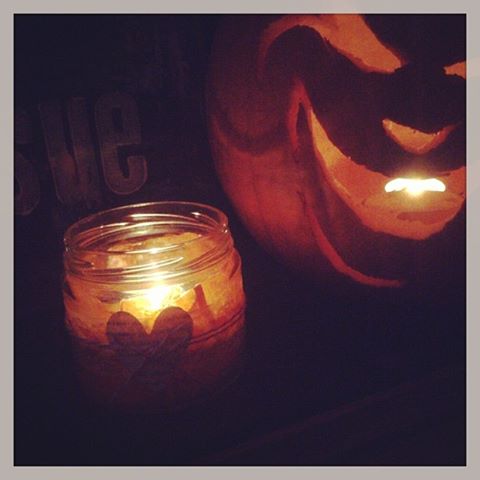 I love this time of year.
I love to decorate the house with candles and Halloween decorations. Right now I'm busy making lots of tea light holders for our Halloween party to go inside and out. I want to have lots of candles outside as our friends arrive.
I always keep our old glass jars. I wash them out and keep them. Right now I'm all for the orange look. All I do is take some orange tissue paper to line inside the jar. I stick it to the glass with Mod Podge. Not only will this work as an adhesive, but it will also seal it and it will become quite firm to touch and line the inside of the glass jar really well.
Once it's dry I like to decorate the outside of the jar too.
The orange candle above in the light looks like this. I added washi tape around the middle, a heart also stuck down with Mod Podge and some twine to finish. I brushed over some Mod Podge again. The twine is now solid to touch.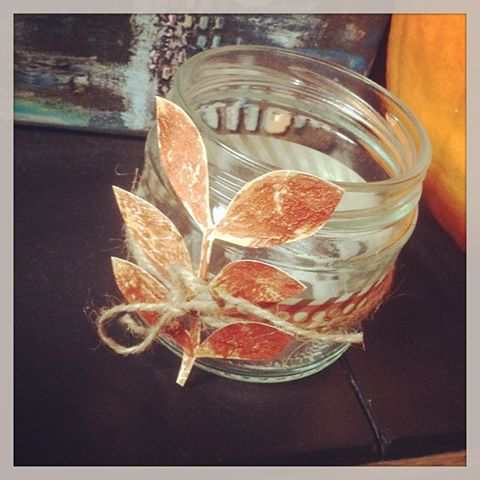 The designs can be varied. Here I painted some leaves with Crackle Paint and cut out once dry.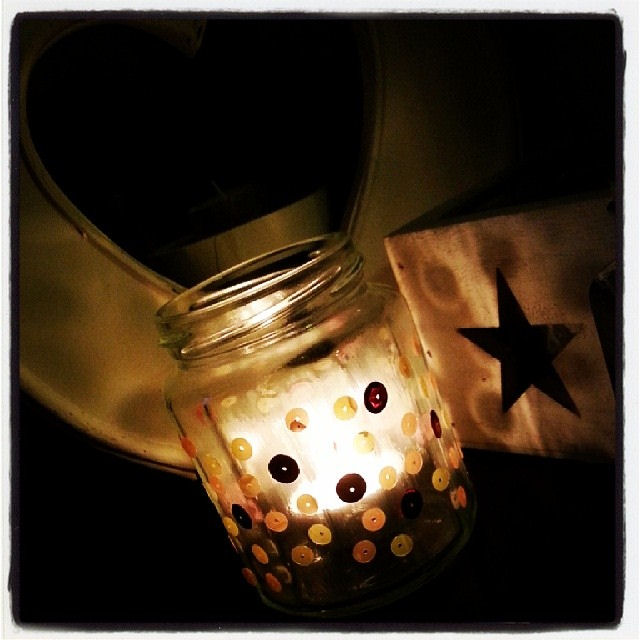 This one I painted with Mod Podge on the outside this time and stuck on sequins. I love the effect it has when it's dark.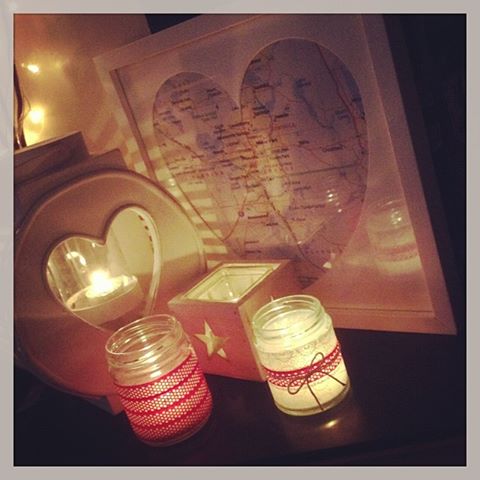 And here are a couple more with washi.
They look so pretty!!  Really worth keeping your old jars. I'm off to make up some more now xx