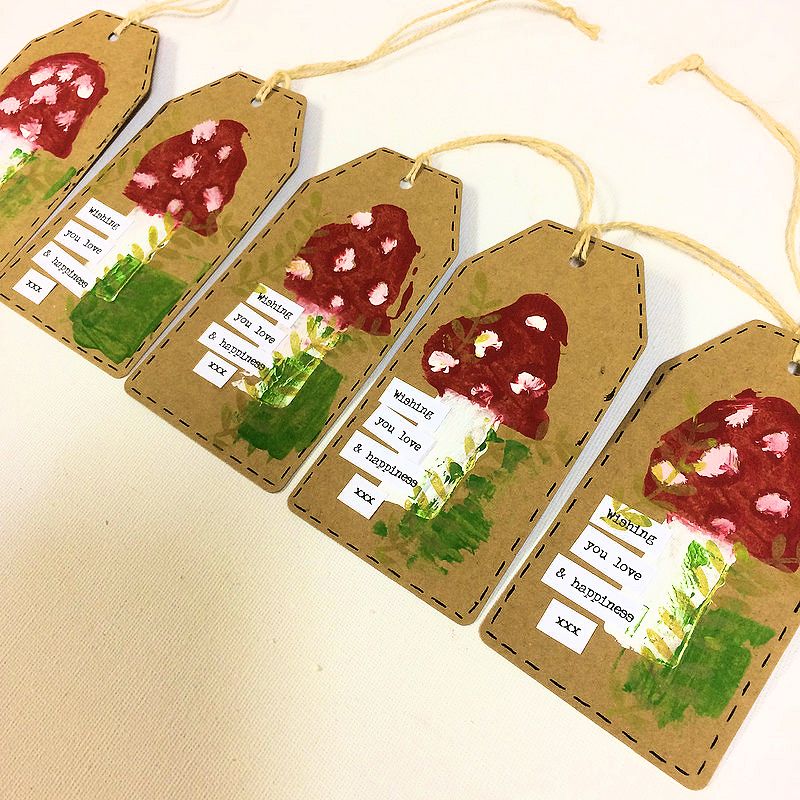 My daughter, Hollie & I had so much fun with today's project. We've been potato printing!! Did you do that as a kid too? Takes me right back to pre school days. It's definitely a case of releasing your inner child.
All you need is a potato, small sharp knife and something to create the holes. I used a chop stick.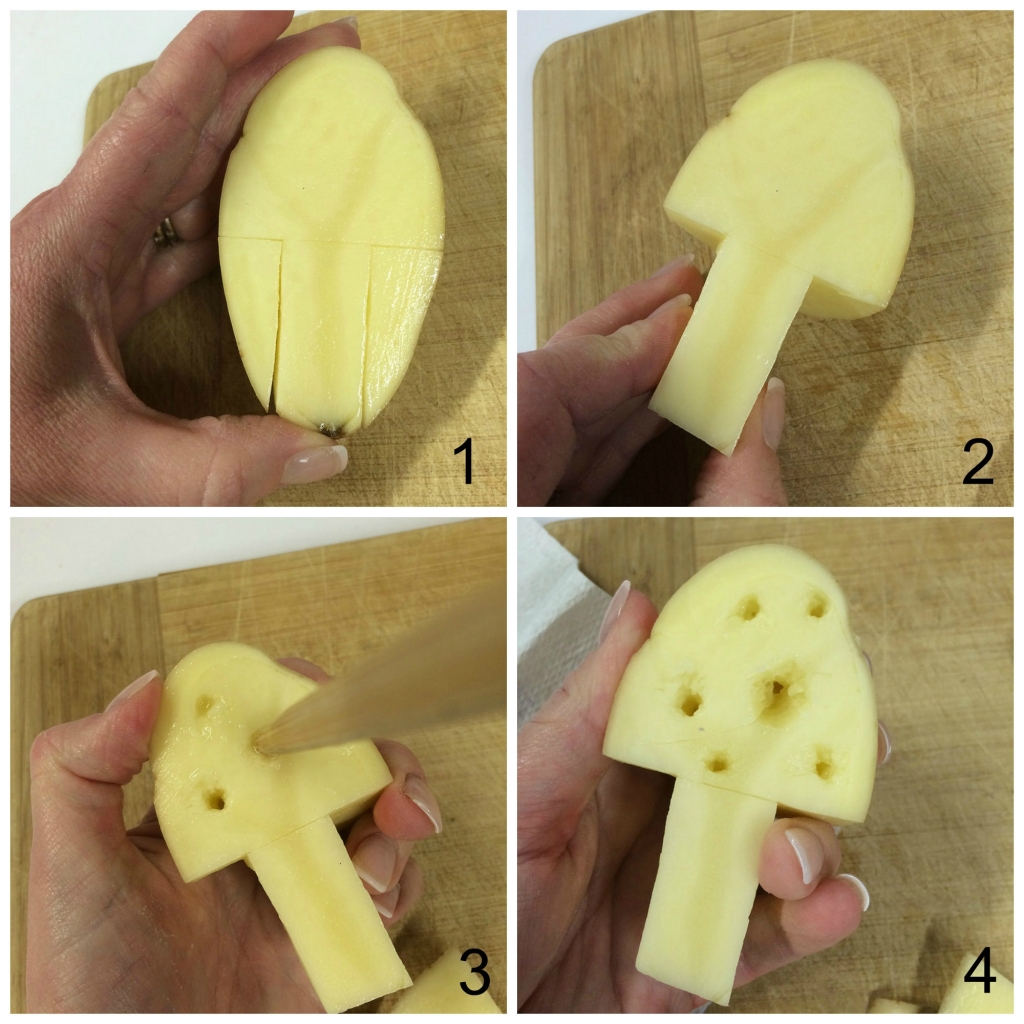 We cut a small oval potato in half and scored out the simple shape of the toadstool.
We discarded the part that we didn't need to give us the class toadstool shape.
To create the circles, I pushed in the end of the chop stick and wiggled around a little. Don't push too hard, the potato will split.
Take some kitchen paper once you are finished to dry the potato.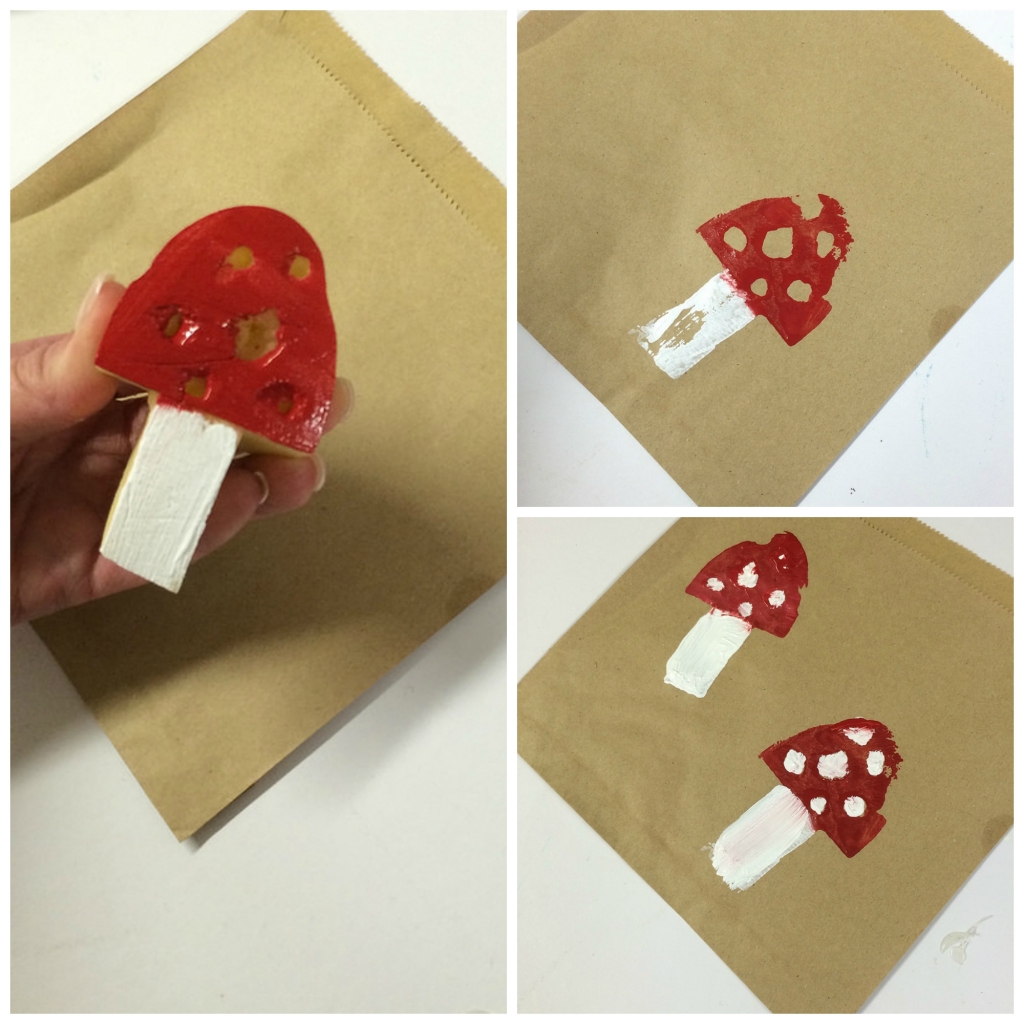 Using paint brushes and regular acrylic paint, paint up your potato so it's ready to print.
Press down. It's worth practising a little first to see which ares you need to press down firmer on. You can always take a small paint brush to touch up the toadstool and add the white spots as I have here. I practised on a brown paper bag. They look co cute as a gift bag. I've made a few other projects here too using the same prints.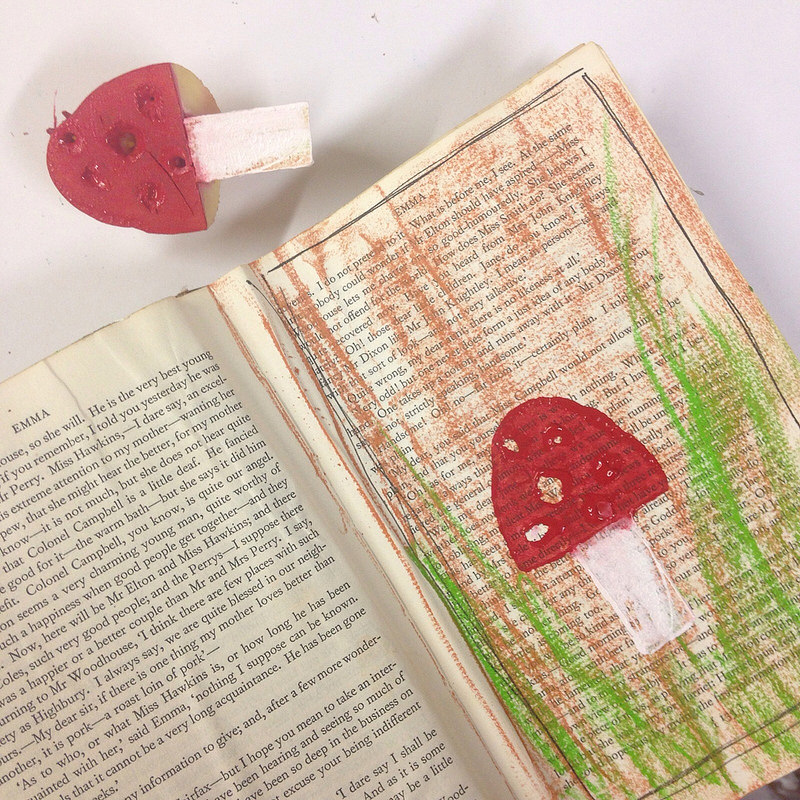 I love this effect for my art journal. I used pastels for my back ground first before printing.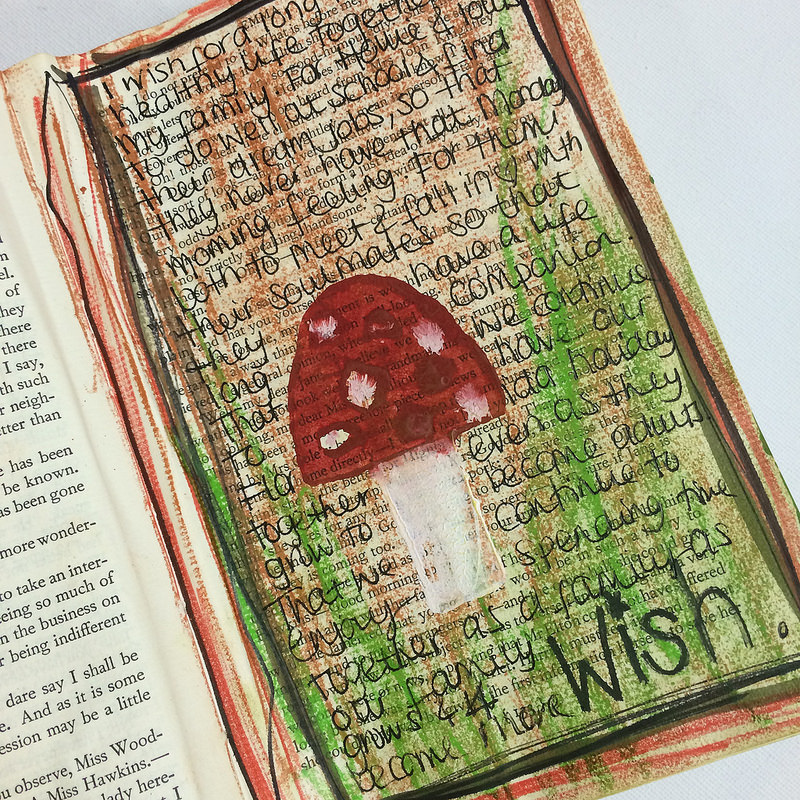 I then journaled my wishes covering the whole page.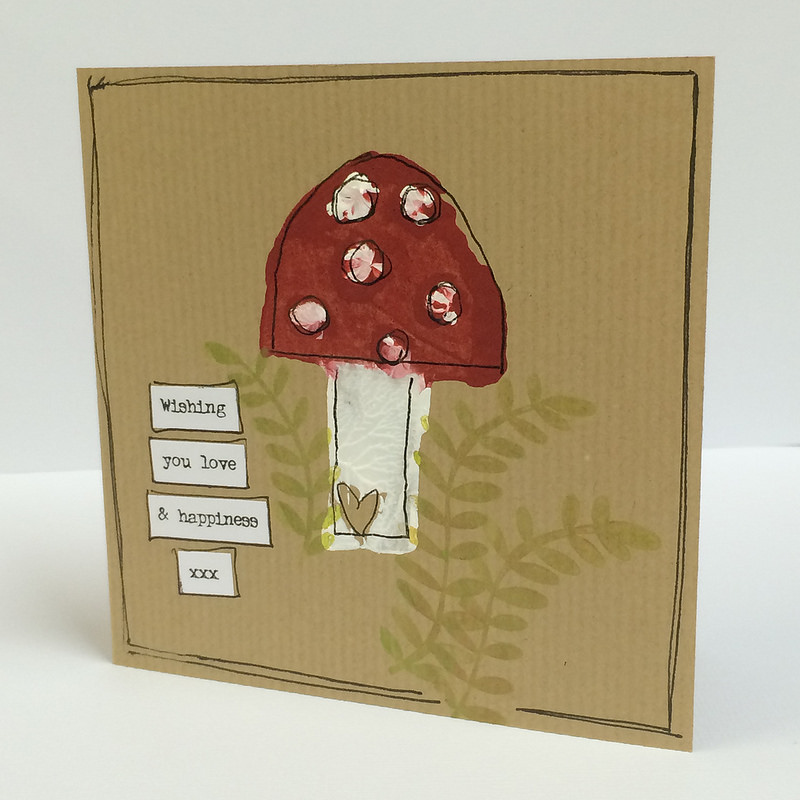 I printed off some greeting strips and printed the toadstool on a card. I love the prints on the kraft background. I used a black pen to doodle around the outside.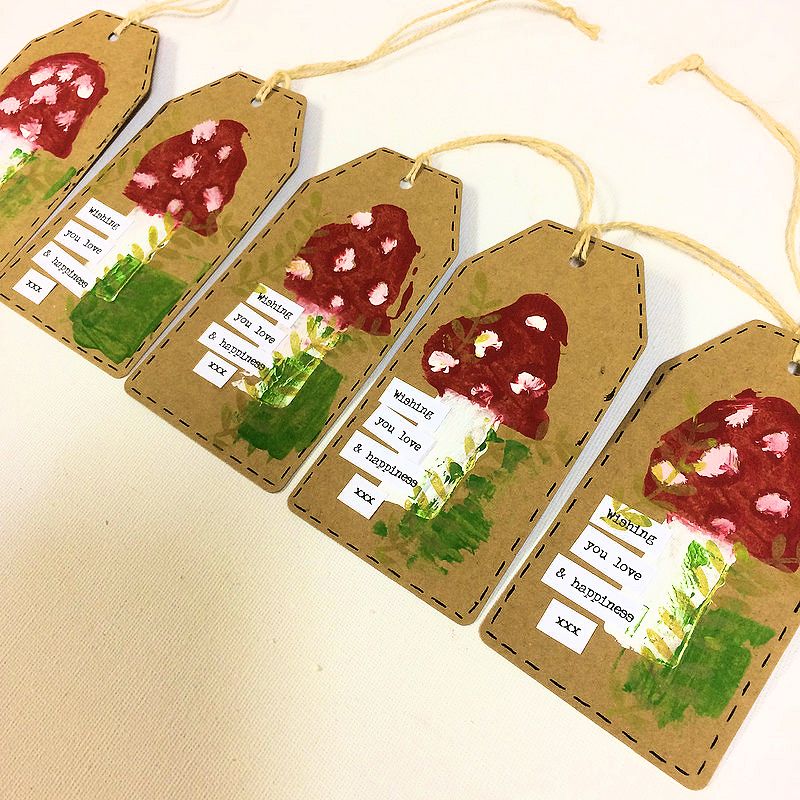 And my favourite project, the large tags. I'm so happy with how these have turned out. The same greeting strips were used, a little more doodling, a green leaf stamp and I cut an old credit card in half length ways to apply a small amount of green paint to each one. I think I might add a little clear glitter to the white spots. You can use these as card toppers, tags on gifts, scrapbooking pages, Project life pages. They just look so cute.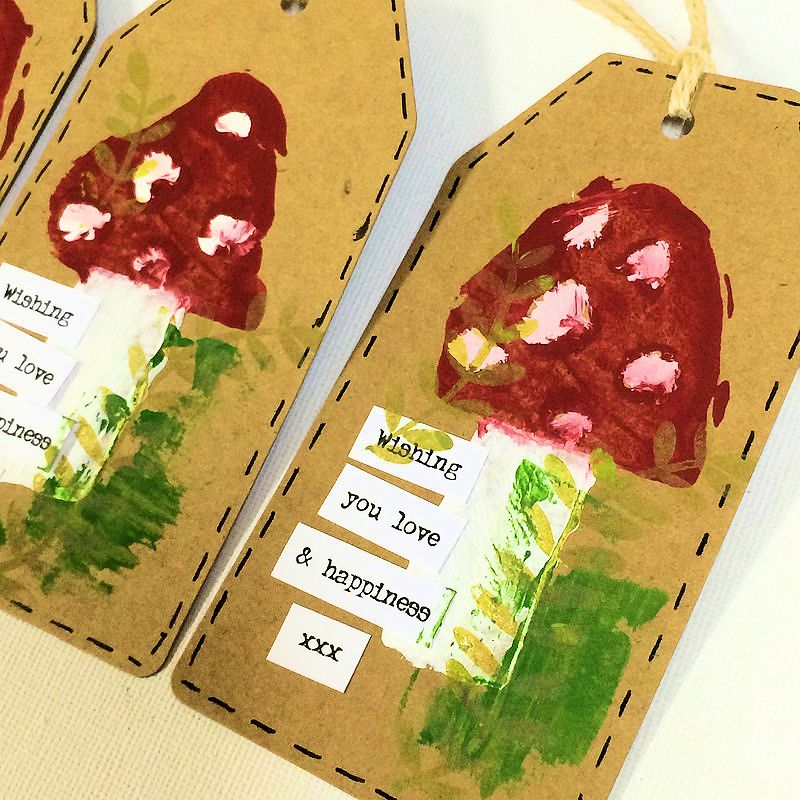 Other ideas for your printing. Print on brown parcel wrap to create homemade wrapping paper. Print straight on to gift bags, make your own Project Life Cards or ATC Cards…..I'm sure there are lots more uses too. It really is fun.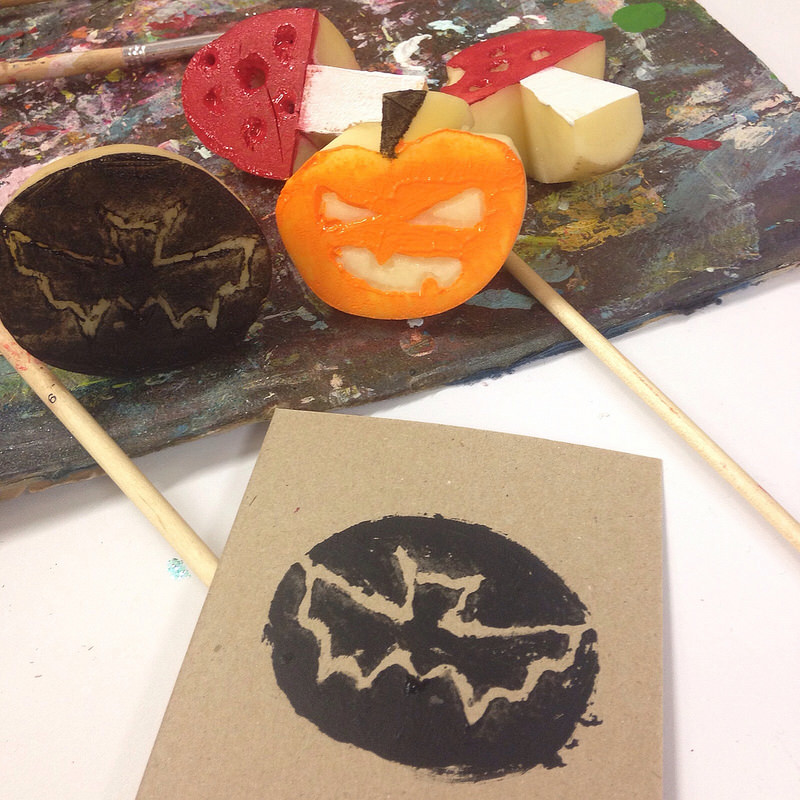 Hollie also went on to create some fun Halloween prints. I love these!!
And it all started with a spud!!
Have fun!!!