October Guest Designer – It's Julie Taylor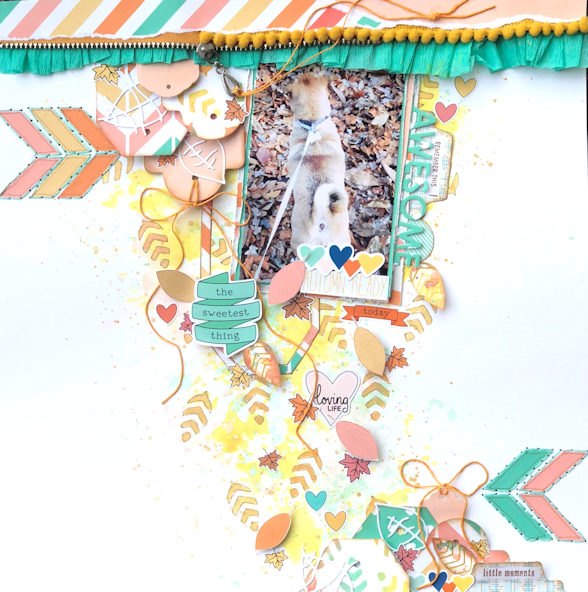 I asked Julie to guest design for us last month. I'm such a fan of Julie's work and she makes my kits look totally amazing : )
(thank you Julie!)
Whenever Julie sends me any work, I get truly excited. She's all about the detail. She creates these kinds of layouts where you can't just look at a page, you have to take time to properly LOOK. If you just look, you miss so much stuff, so you have to LOOK to make sure you catch it all.
Let's take a LOOK at some close ups….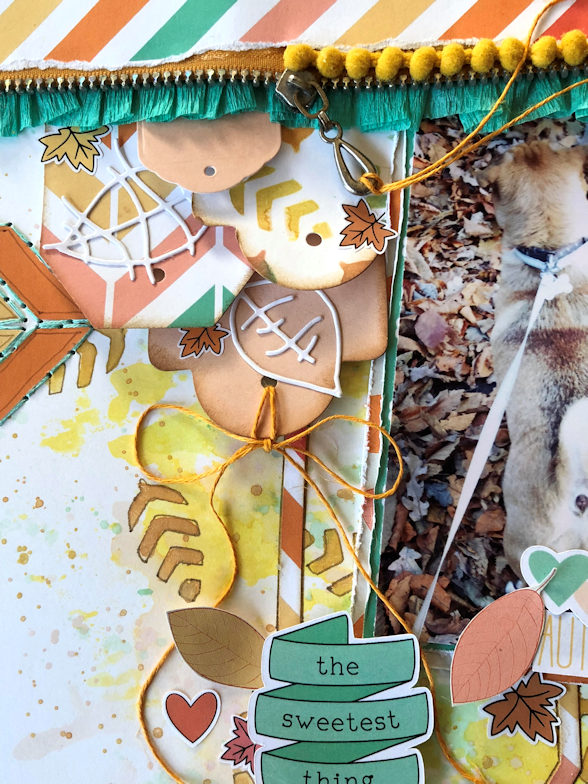 See what I mean??
Notice the stencils. I love how they are outlined. I love that bow!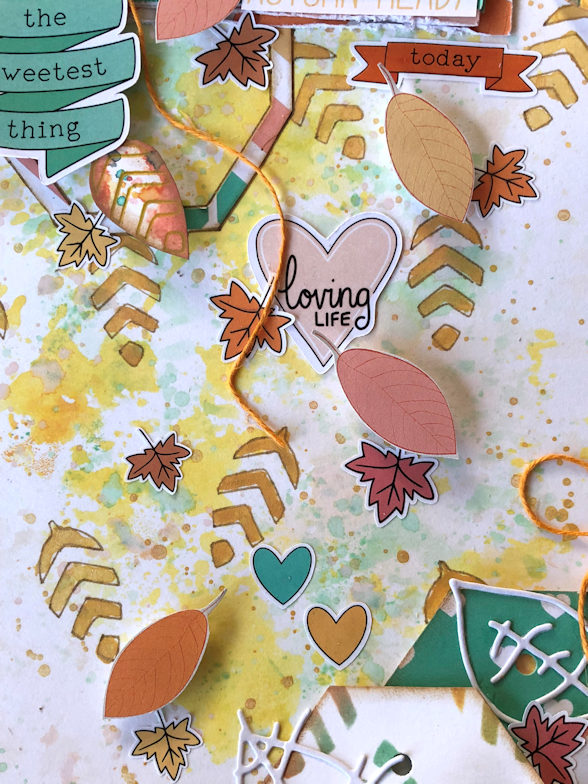 Look at that painty background. The leaves have been cut from the exclusive kit papers. I love how the stickers have been placed.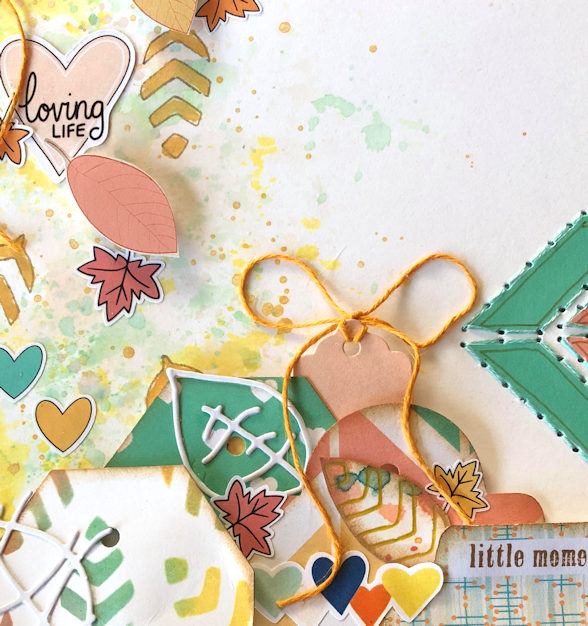 Another close up….see that stitching???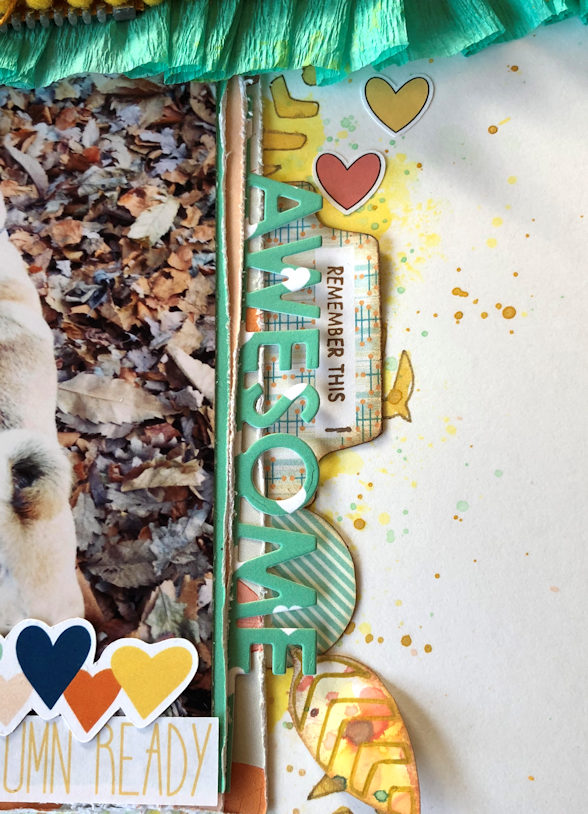 And beautiful title work too.
I think Julie is Queen of detail. She's amazing isn't she?!
I hope this has inspired you today whether you are a 12×12 scrapbooker or a journaler or an artist.
Thank you so much to Julie for making my kits look amazing : ) Please go and find her on Instagram here.
We'd love to see your scrapbooking and journal pages. Come and share with us here.
Lisa x