Once Upon A Time Scrapbooking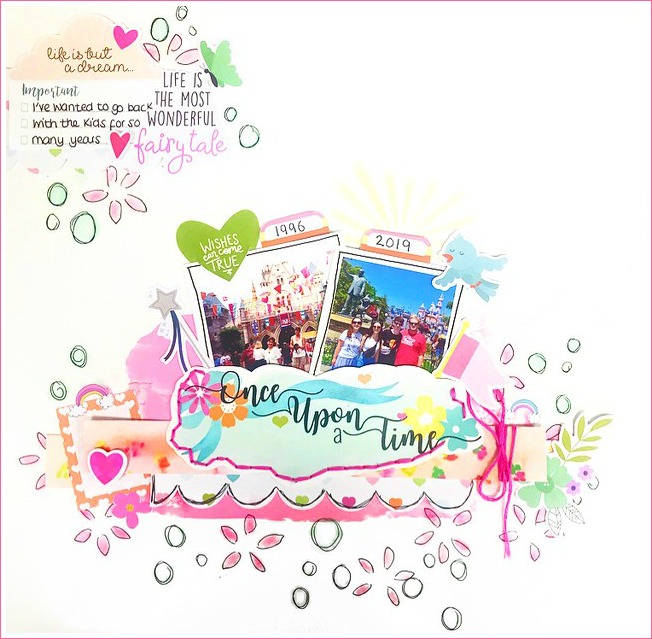 Hi. I'm scrapbooking today with the October 'Once Upon A Time' kit. This kit has been created to help you with your story telling. You can view the kit here. There are just 5 left as I type this.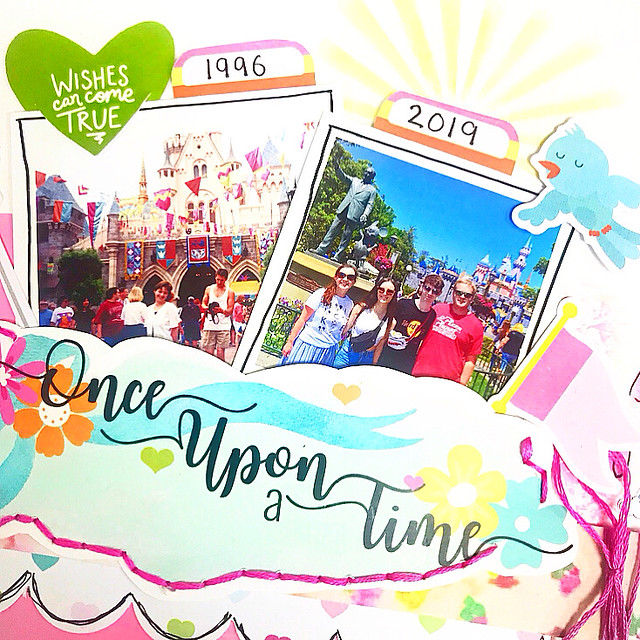 I wanted to create a pocket for my 2 photos. So I cut out the design out from the kit postcard. I just stuck the base down and then stitched around after.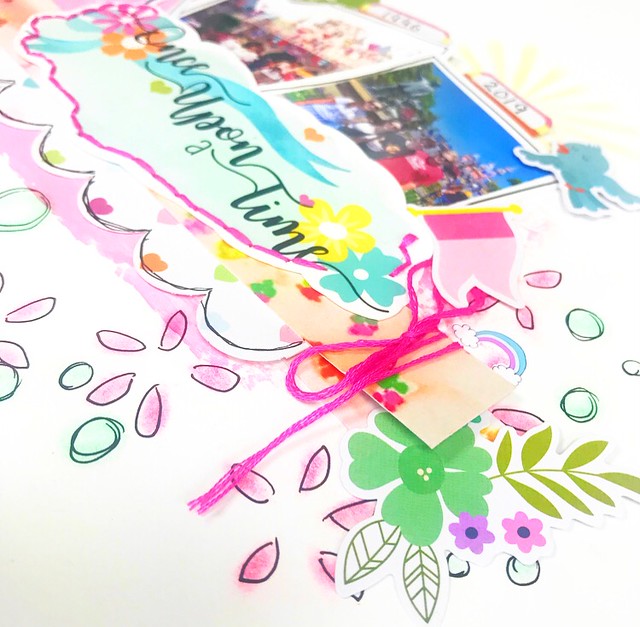 I used a couple of stencils with chalks and roughly doodles around the patterns with a black pen to help them stand out.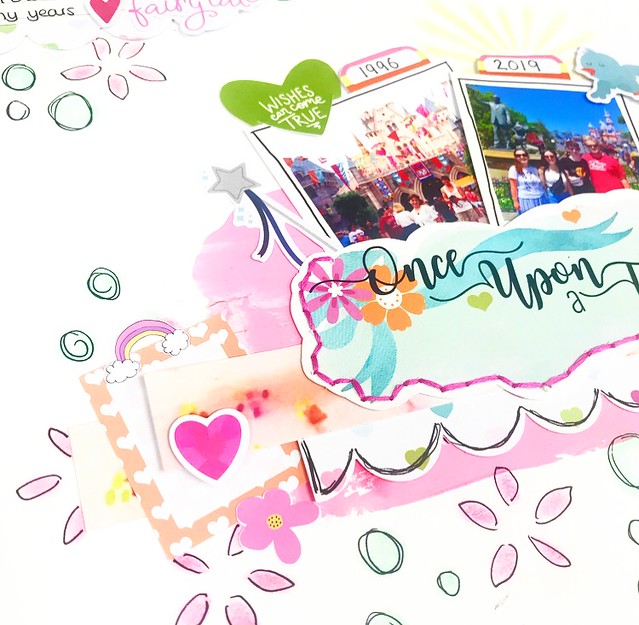 I embellished using stickers and die cuts from the kit.
I also used lots of these Simple Stories 'Little Princess' Die Cuts. These are so CUTE!!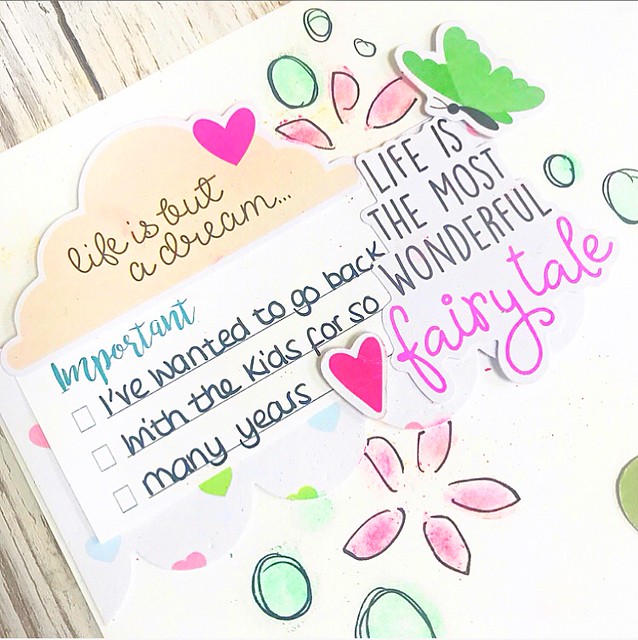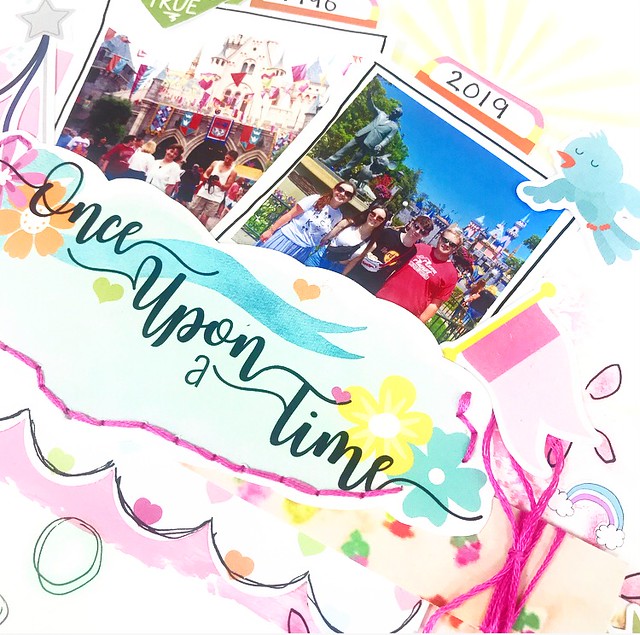 .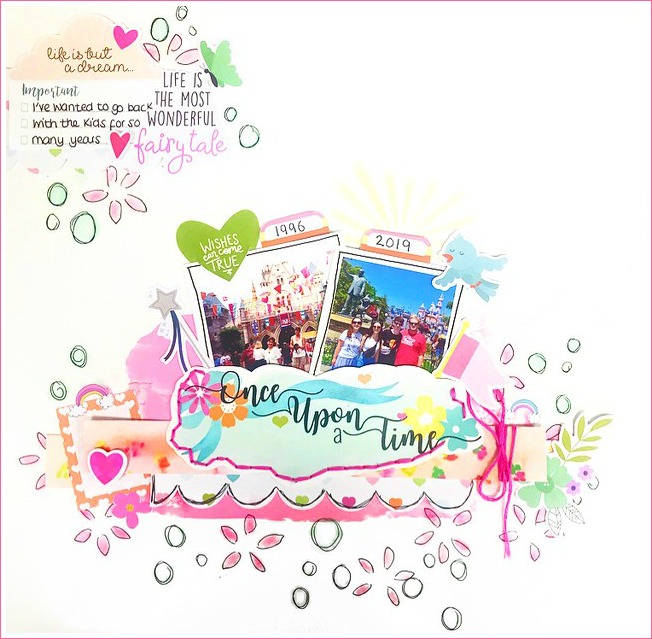 I'm so pleased with this page. It's so pretty. These colours match my Disney photos so well.
And I love that pocket I created from the postcard. You don't have to sew around the outside. It's stuck in place, I just added the stitching for decoration.  You could also add memorabilia to the pocket or even a written note.
I hope you like this page too.
If you want to grab one of the last kits, you can do so here. They also make lovely Christmas gifts.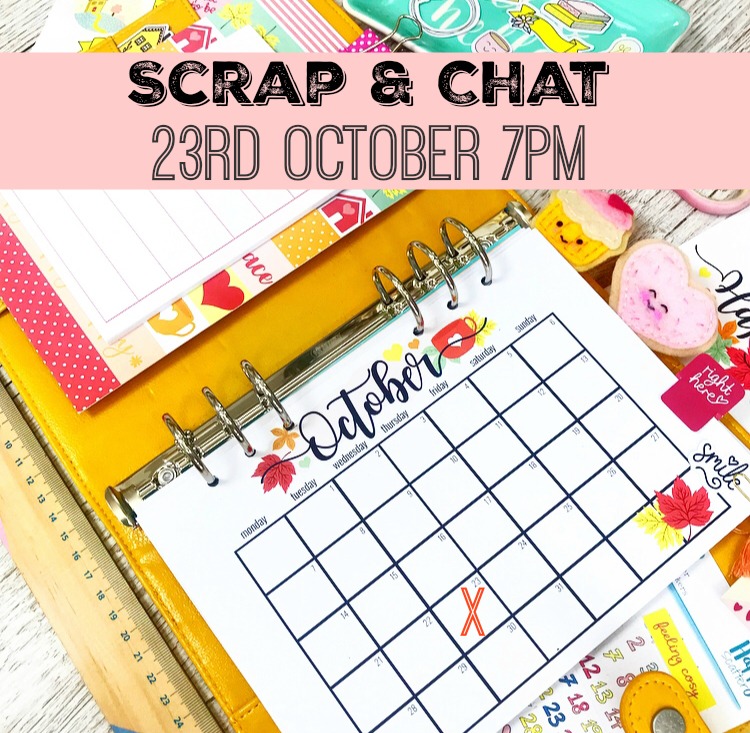 And don't forget our 'Scrap & Chat' event. It's tomorrow 23rd October 7pm. Here in our Chat Group. Everyone is welcome to play along.
Have a great day.
Lisa xx