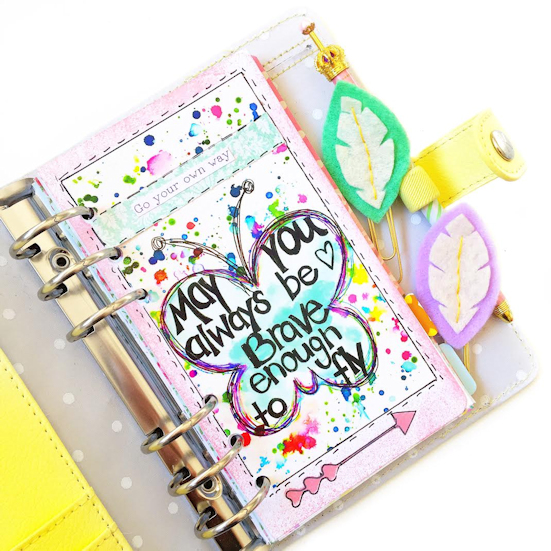 Hi! It's Claire here today!
The artwork in this box is what caught my eye. I knew I needed that quote in the front of planner.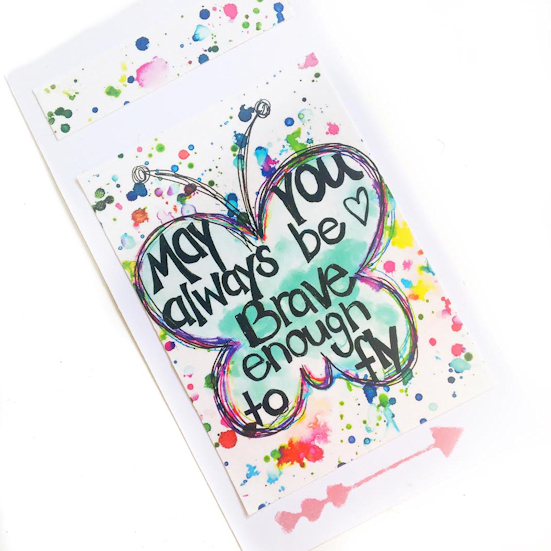 First of all I trimmed it down and added the quote and the trim to white card stock which I cut to size to fit my personal size planner. I also used the stencil and some ink to add an arrow to the bottom of the page.
Next, I used my chalk ink and dabbed it all over the card. I should have done this first, but I didn't have a plan when starting this project, I just went with it.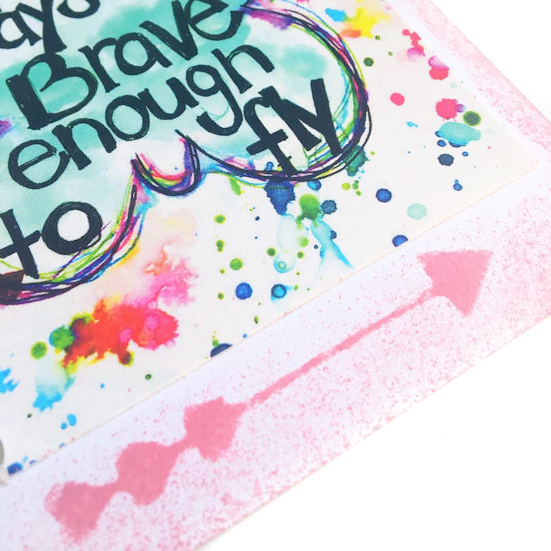 I added a strip of patterned card included in the kit, and one of the text strips. Lastly, I added some pen lines to make it all pop out.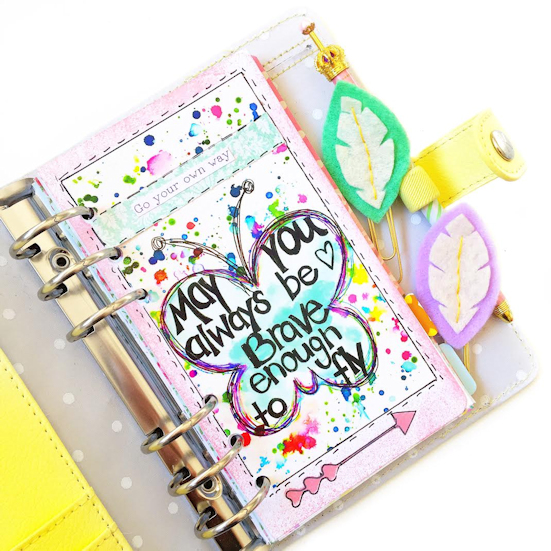 I love all the different colours and textures, and it makes me smile when I open my planner.
Claire