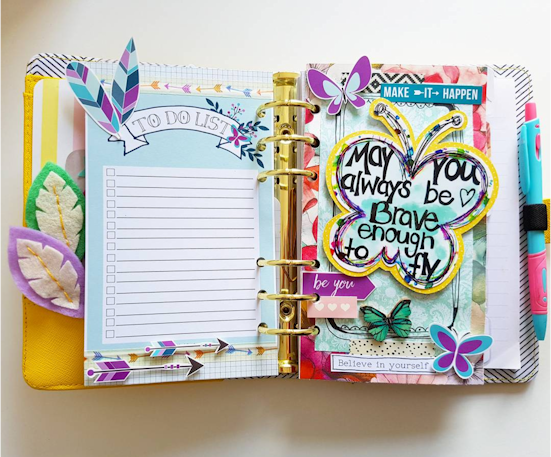 Dashboard and To Do List
•●•●•●•●•●•●•●•●•●•●•●•●•●•●
Hi Again. It's Vicki here.!
I loved Lisa's artwork this month and wanted to turn it into a dashboard!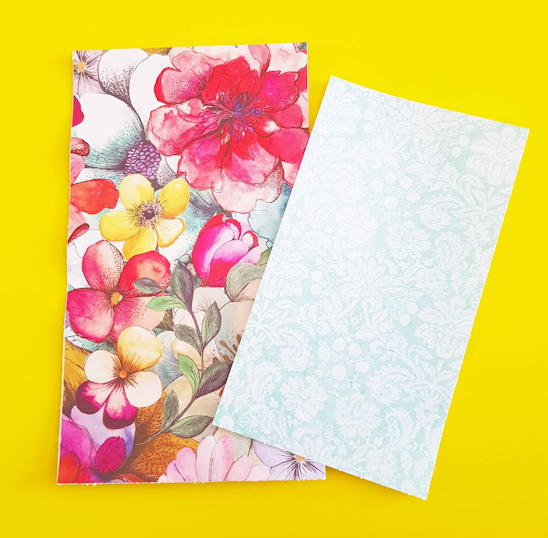 I cut the paper to fit my planner and a smaller rectangle to glue ontop.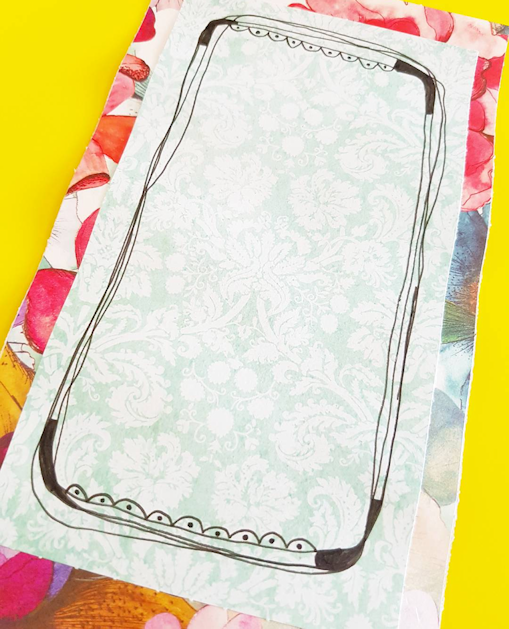 I debated using washi as a border but decided to just draw a black border instead.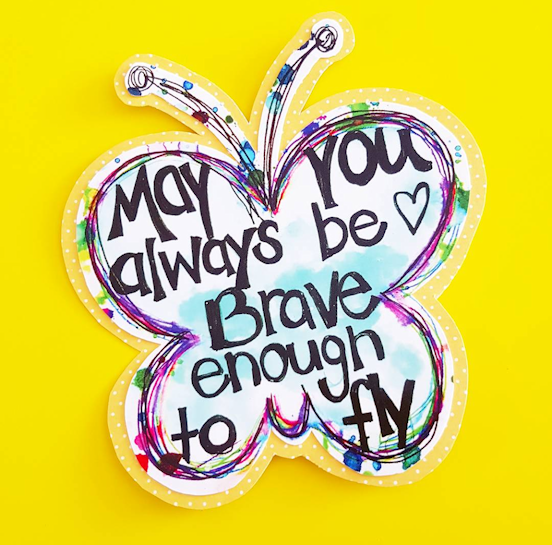 Lisa's post card this month was so pretty! I did trim it down a bit and stuck it onto some yellow paper so it stood out from my background paper.
I've used some of the download sheet, embellishments and stickers to add to the butterfly.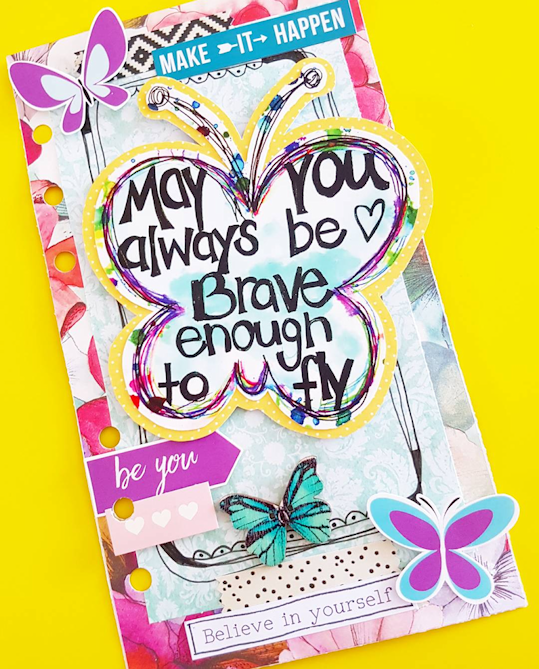 I popped one of the To Do Lists onto some of the paper to make it full length. I glued it down and used some of the arrow washi along the edges. I finished it off with some of the download embellishments too.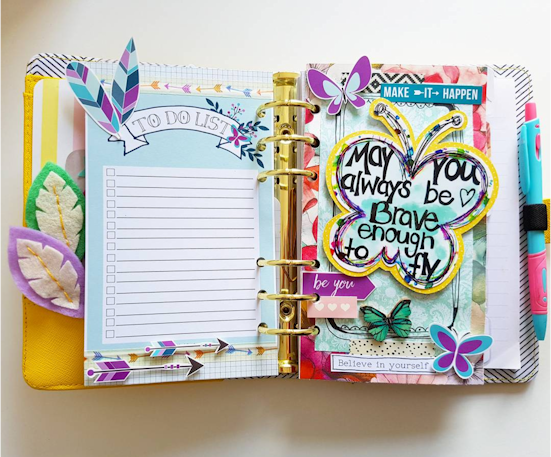 I popped the felt paperclips in my planner pockets. I absolutely love how it turned out!
Vicki X