Pocket Planning Tutorial – September Kit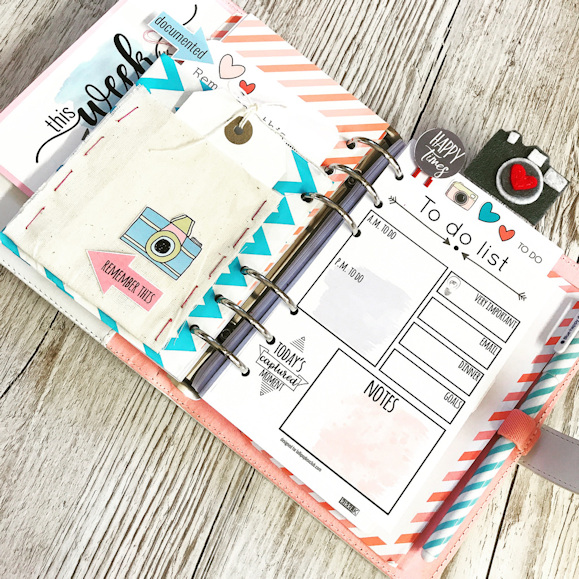 Hello, it's Lisa with you here today.
I'm still playing with the September kit. I hope you are enjoying your kits too.
Today I wanted to show you a double pocket that I've made for my personal planner. It's really quick and easy to make.
I took the piece of fabric from the DIY kit and placed it next to my planner, folded it in half and trimmed it down to fit. (the fold remains at the bottom and becomes the base of the pocket).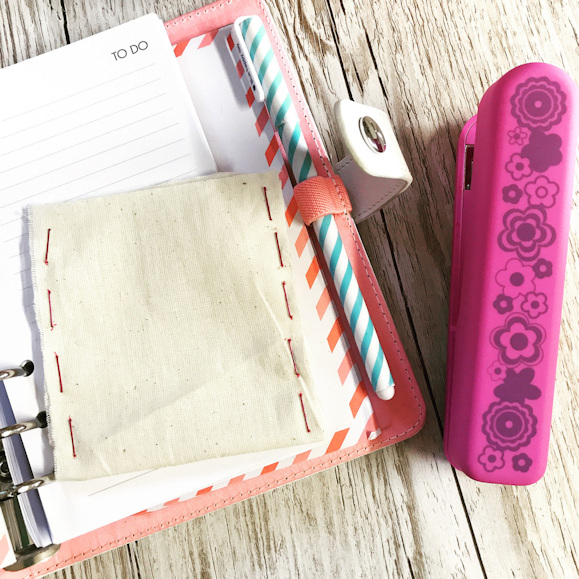 To seal the sides of the pocket I used some pink staples. As easy as that!!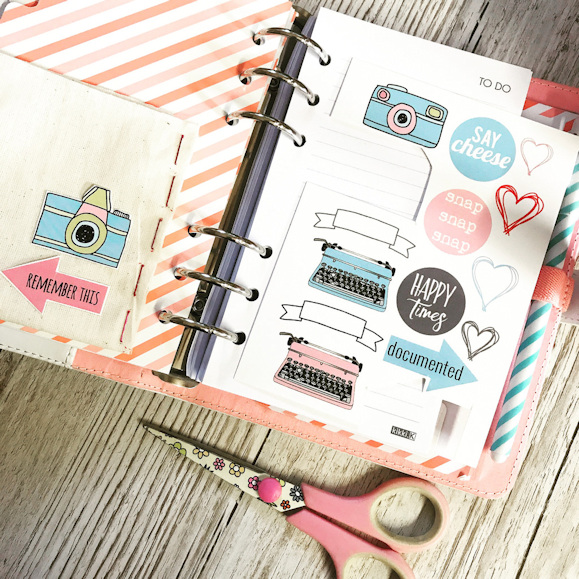 I used some of the printables from the kit to embellish. If you subscribe you can download these for free. You can see all the printables here.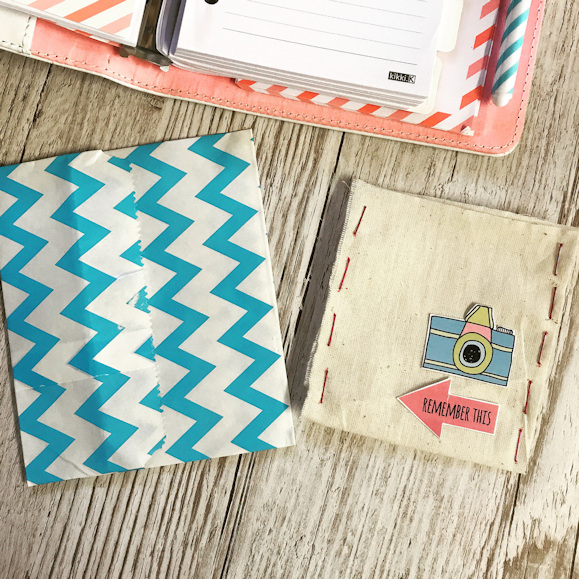 I took the treat bag from the kit, turned it sideways, folded in half and used double sided tape to stick it down. There was no opening at this time.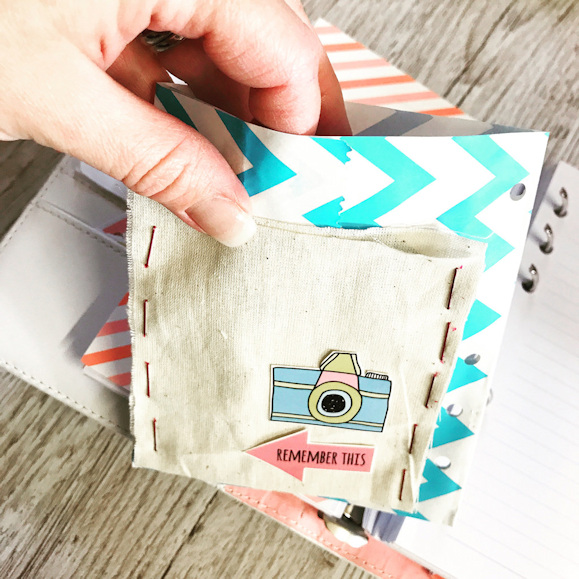 Using the double sided sticky again, I attached the cotton pocket to the paper bag and trimmed the top of the completely sealed bag to create an opening, now giving me 2 pockets.
I also added holes down the side so I could place it inside my planner.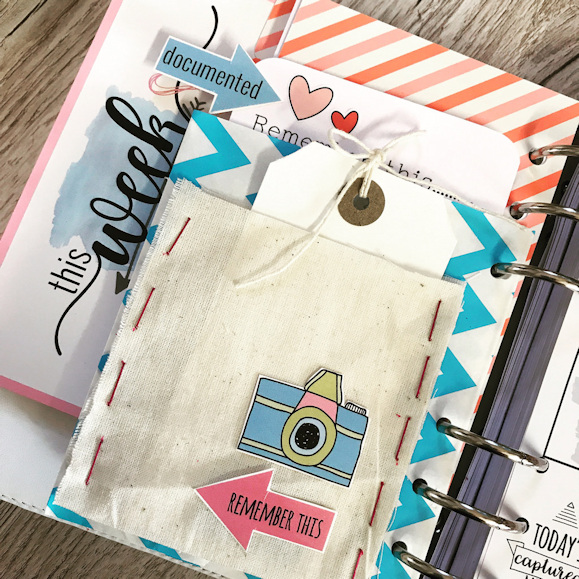 I've now added some other notes, lists and to do's.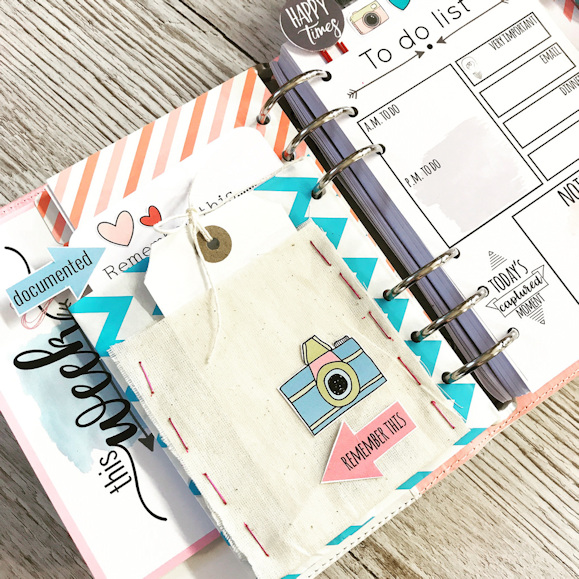 You can just pop things inside your pockets to keep your planner tidy.
Great for receipts, notes or even photos.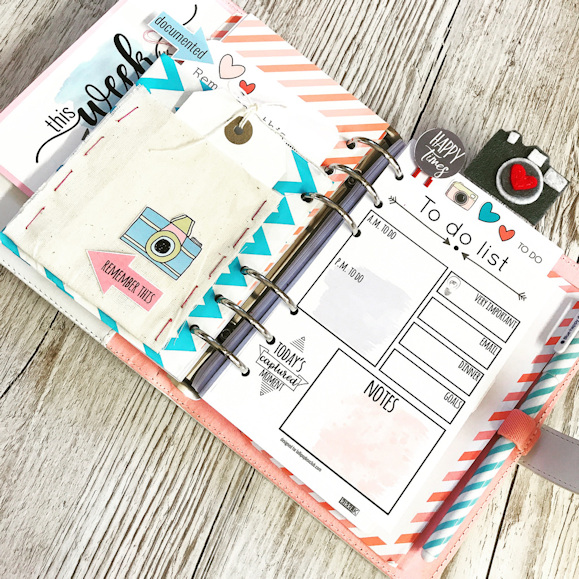 And you can apply this to a scrapbooking page if you wish too!
Give it a go. Like I said, it's quick and easy and looks really good too!!
Lisa x