Princess Scrapbooking – June Guest Designers Chloe & Korrie-ann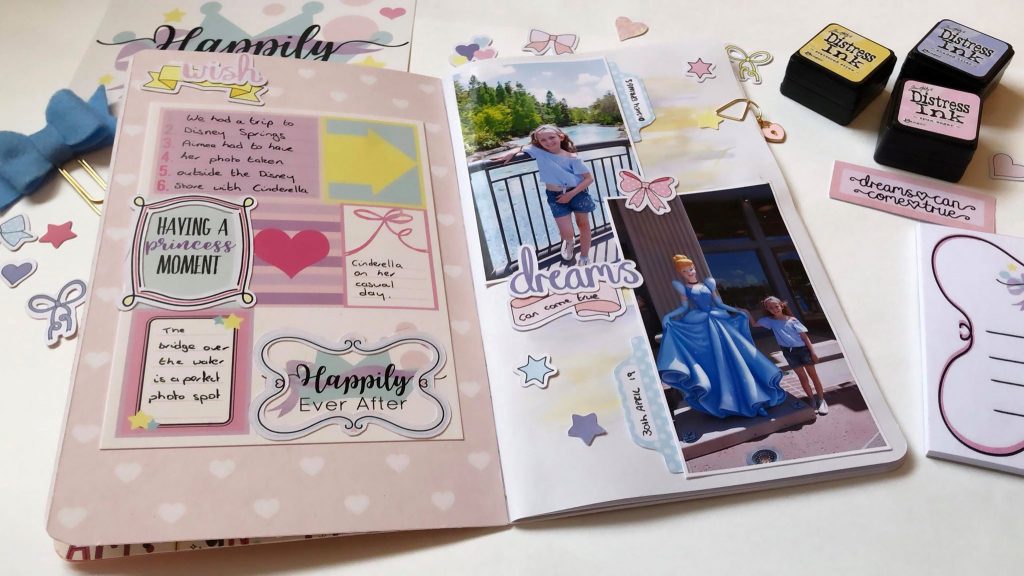 Hello!!!  I have some fun & princessy crafty inspiration for you today.
I have 2 lovely Guest Designers, sharing how they've used the 'Happily Ever After Kit'. I was able to put a few more of these kits together, so you can grab one of the final kits here if you would like one. They've been reduced to just £16 and once these last few have gone, that's it!
The thing that caught my eye with Korrie-ann's TN page was that she used the whole embellishment postcard in one. I usually cut mine up in to pieces and never thought to use it in this way. I don't know why!! I just love this idea and love Korrie-ann's page. It's just so perfect for this kit.
You can follow Korrie-ann on Instagram here.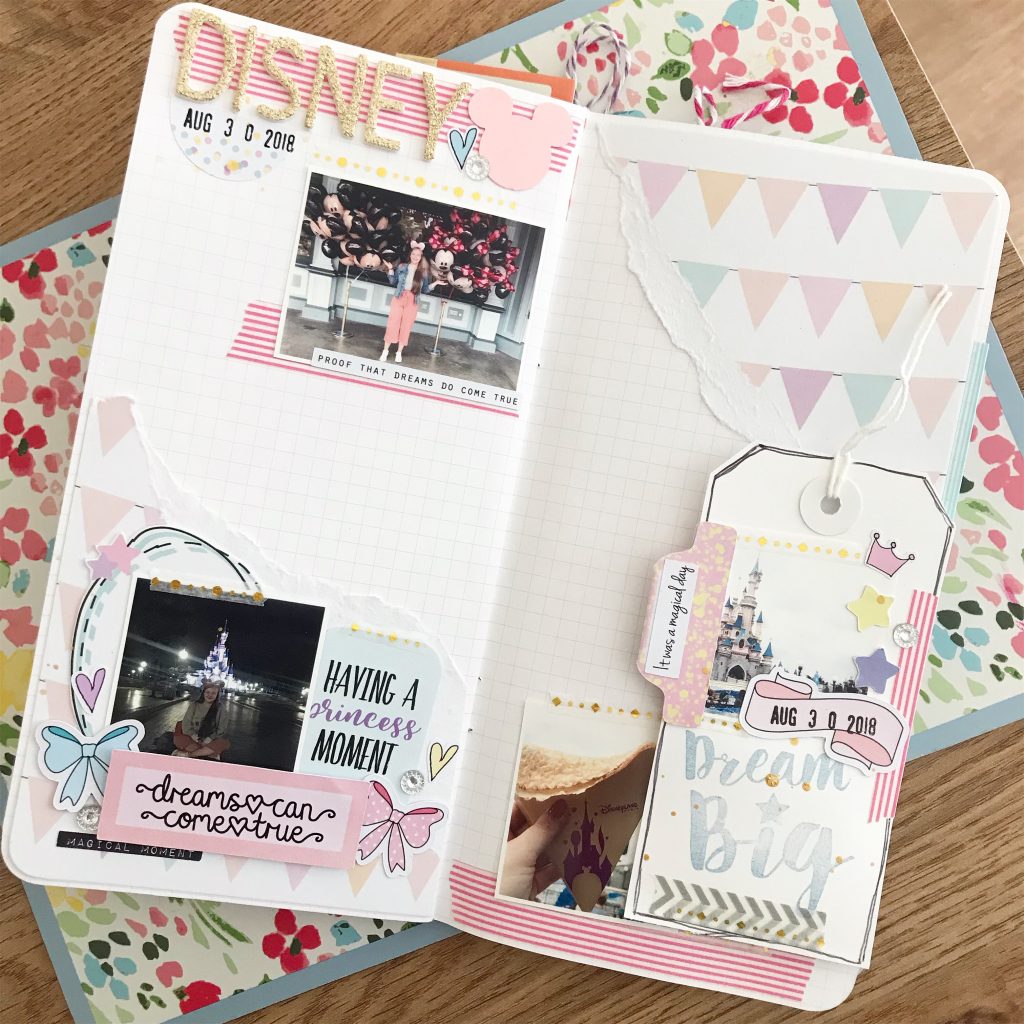 And now I have Chloe's TN page for you also using the same kit.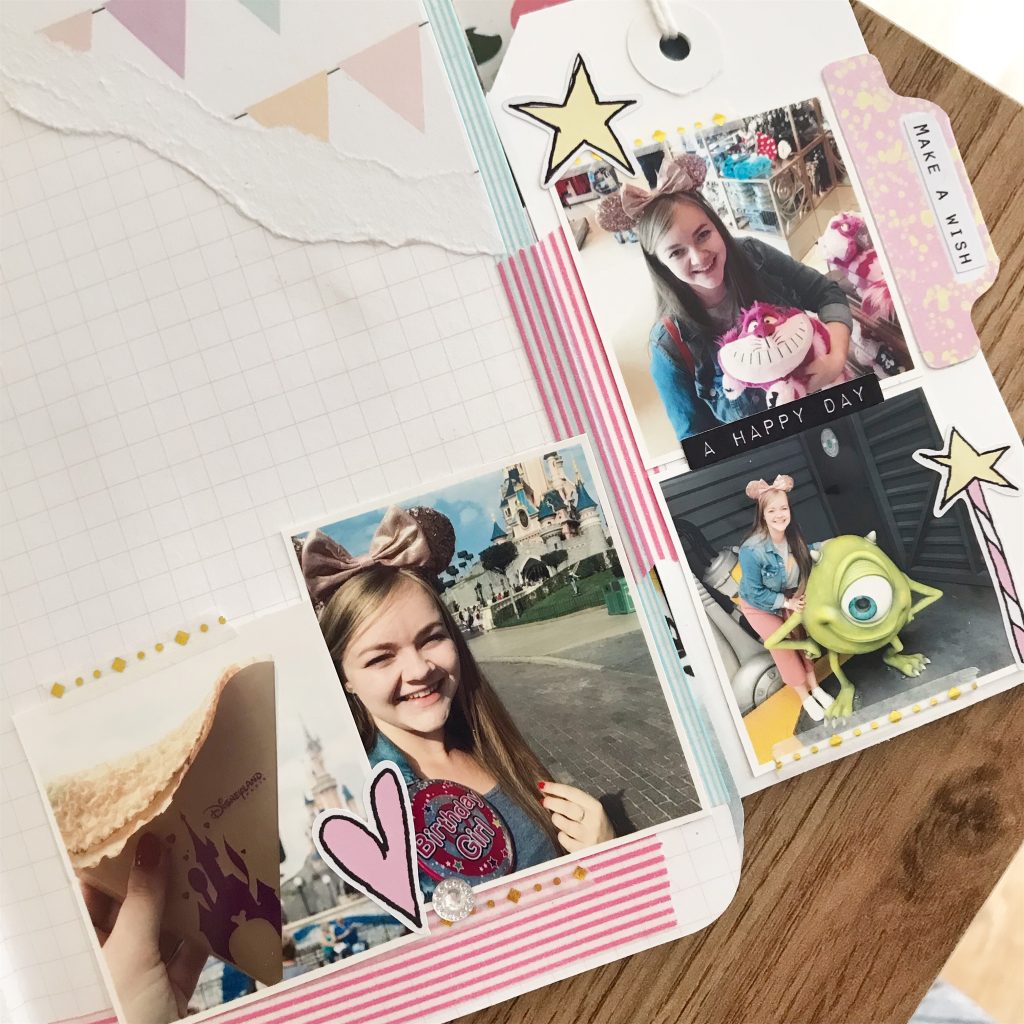 I love how Chloe tore the patterned paper to use on the page. Such a great way to add some texture. It really does change the whole appearance of the paper.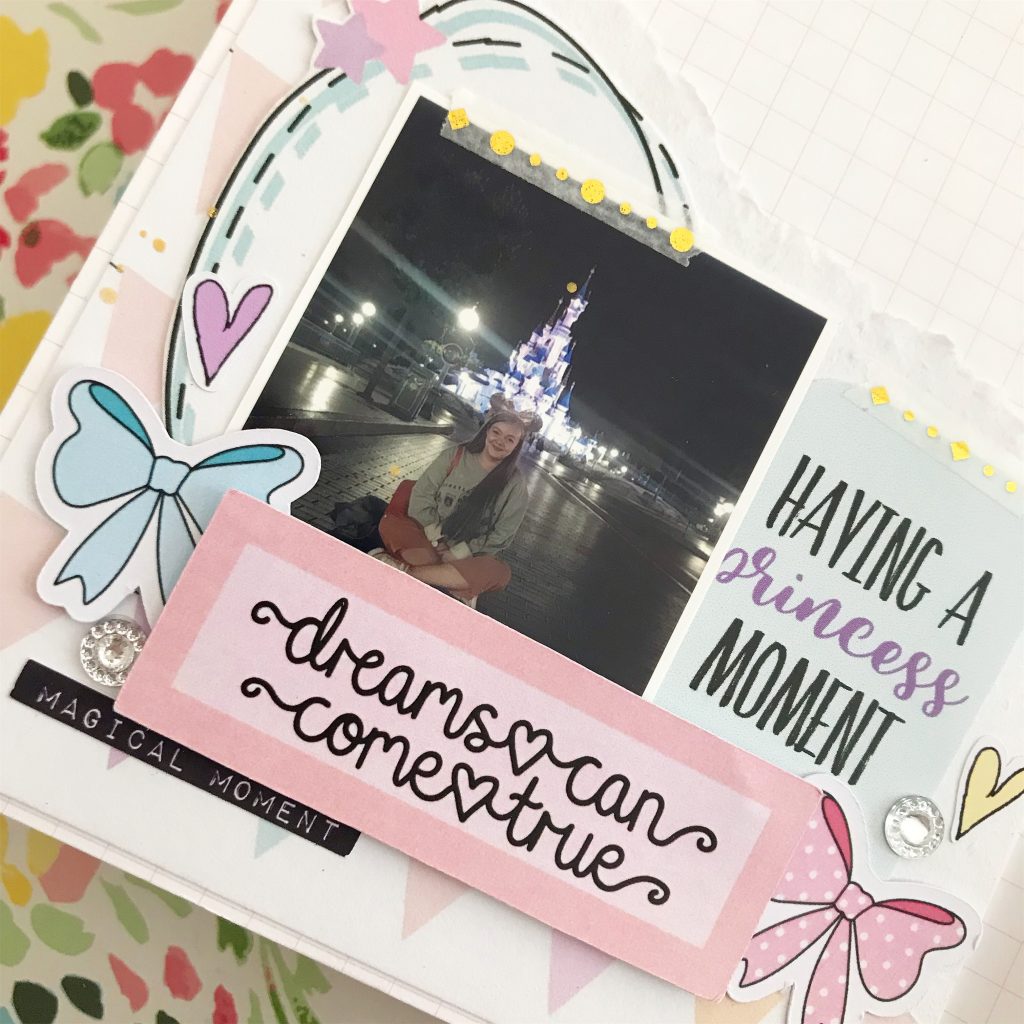 Chloe used lots of the die cuts, the stickers and also cut up some of the other papers. This is so perfect to document Chloe's beautiful Disney photos.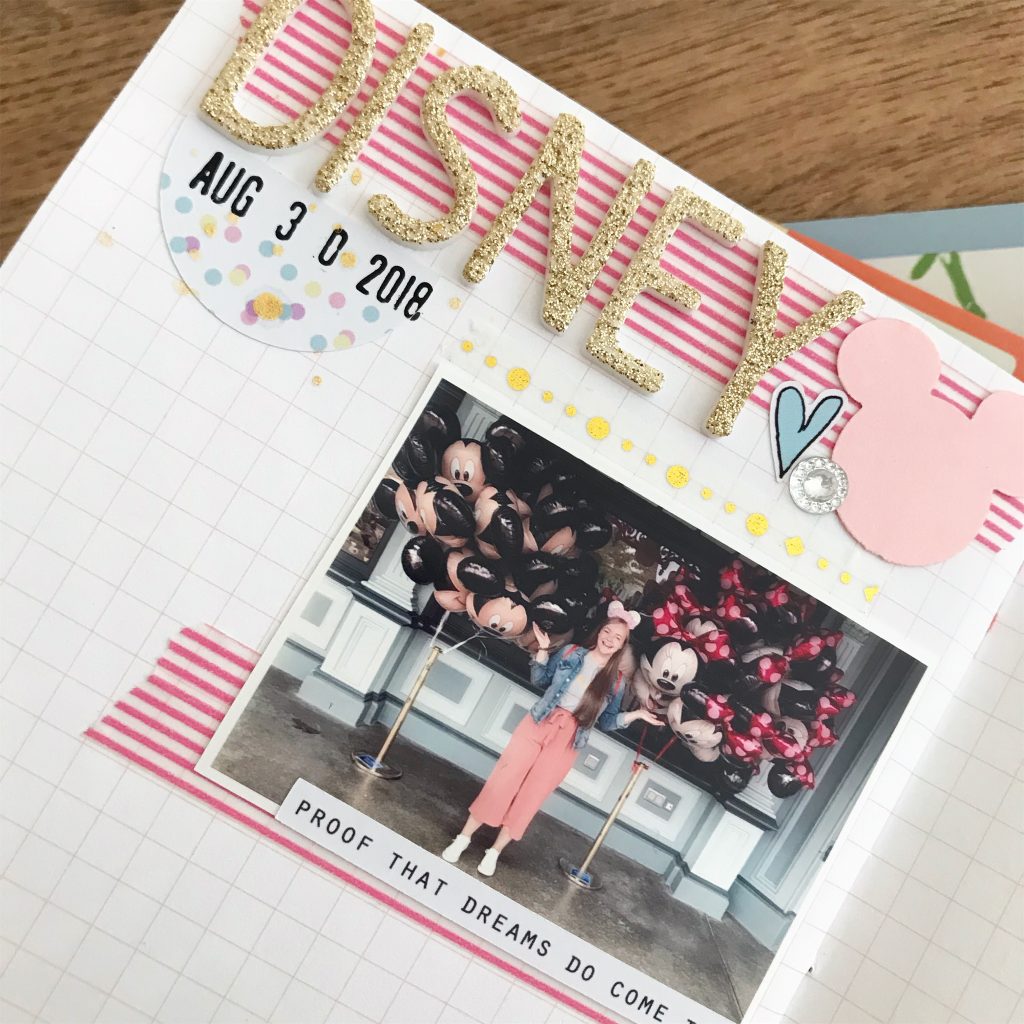 Just beautiful. I love all the details. This is such a fun page!!
You can find Chloe on Instagram here.
And on YouTube here.
Thank you so much to both Korrie-ann and Chloe for their beautiful work.
It's always so exciting and interesting seeing how others use the kit. Don't forget, you can join us in our Lollipop Chat Group here if you'd like to see more examples of how others use the kits.
Thanks so much.
Have a great week.
Lisa xx