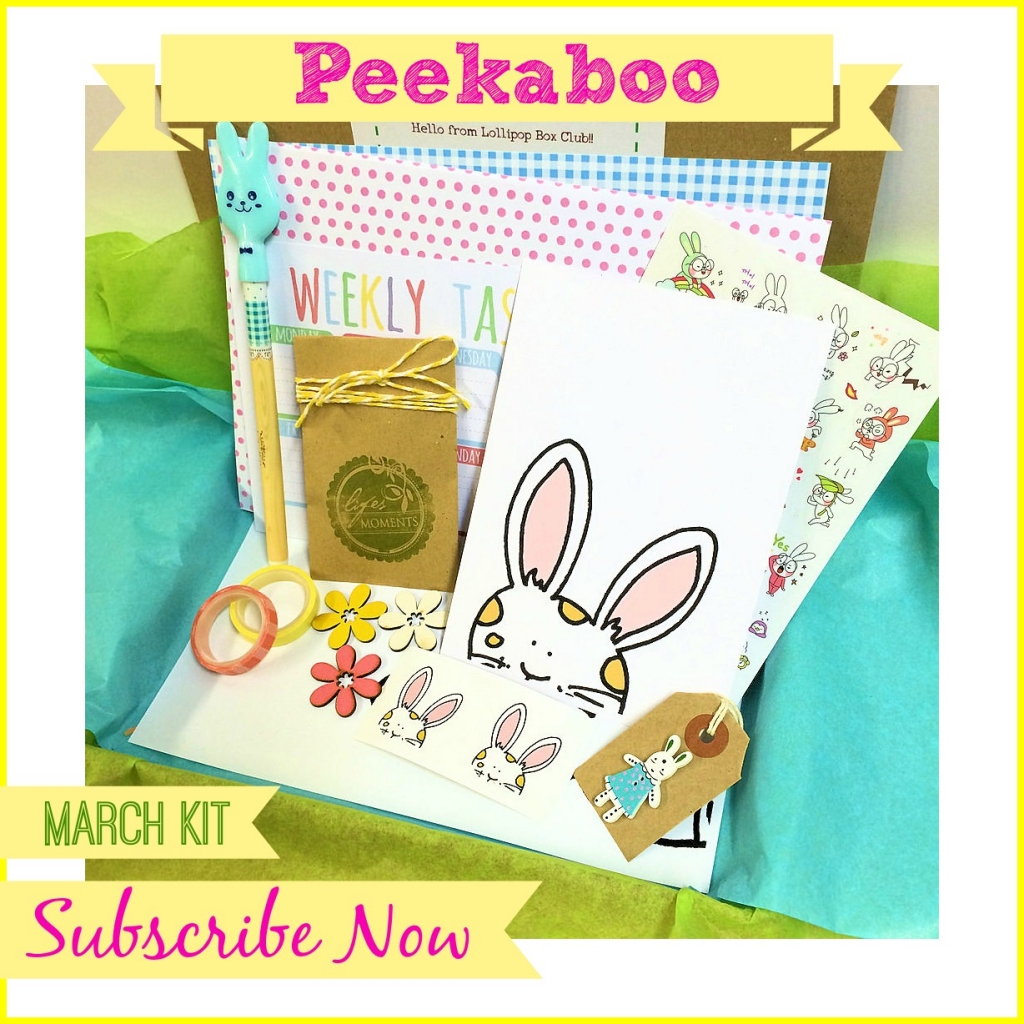 Ready for your first peek of the March Kit????
Peekaboo 'One off kits' will go on sale on March 1st – 7.30am UK.   But if you love the look of this first peek in to this super cute kit, then you can subscribe here now to receive your kit at a discounted price plus receive extras in your kit too.
Our March kit comes in lovely fresh spring colours…..greens with touches of pale pink, blues and yellows.
We have some fab exclusive printables this month….a cool weekly planner plus embellishments. Along with an adorable bunny pen….. I love him soooooo much, more bunnies, bunny stickers, 2 lots of mini washi tape, a stamp, stationery and loads loads more in lots of cute little packages…..it's all about the cute!!
More details and photos to be revealed on the 1st March, or follow us on Facebook or Instagram for more peeks.
Remember if you subscribe now, not only will you receive your kit at a discounted price and you will receive extras, you will also be guaranteed to receive this kit. Each month we are increasing the numbers and each month they are selling out……so don't miss out on this month's super cute happy mail.