I hope you love the sweet fabric strip that comes in the February Kit.
I really love fabric and have a tendency to be drawn to it and I end up buying pretty cut offs and those lovely fat quarters. The funny thing is though, I don't sew. I would love to and I often sew on my scrapbooking pages and I own a sewing machine….but sadly, I don't sew with fabric. I really should teach myself.
But today I thought I would give you a few ideas show you how I like to use my fabrics.
My main project today is a scrapbooking page. Here it is.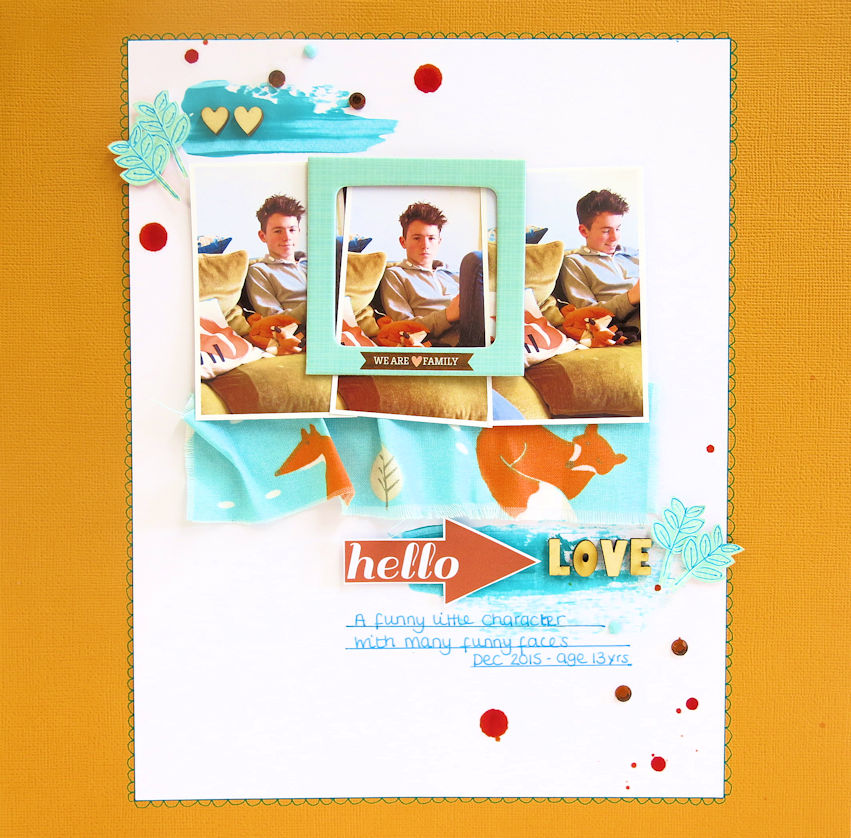 I love textures on my scrapbooking projects, so fabric is always great to use.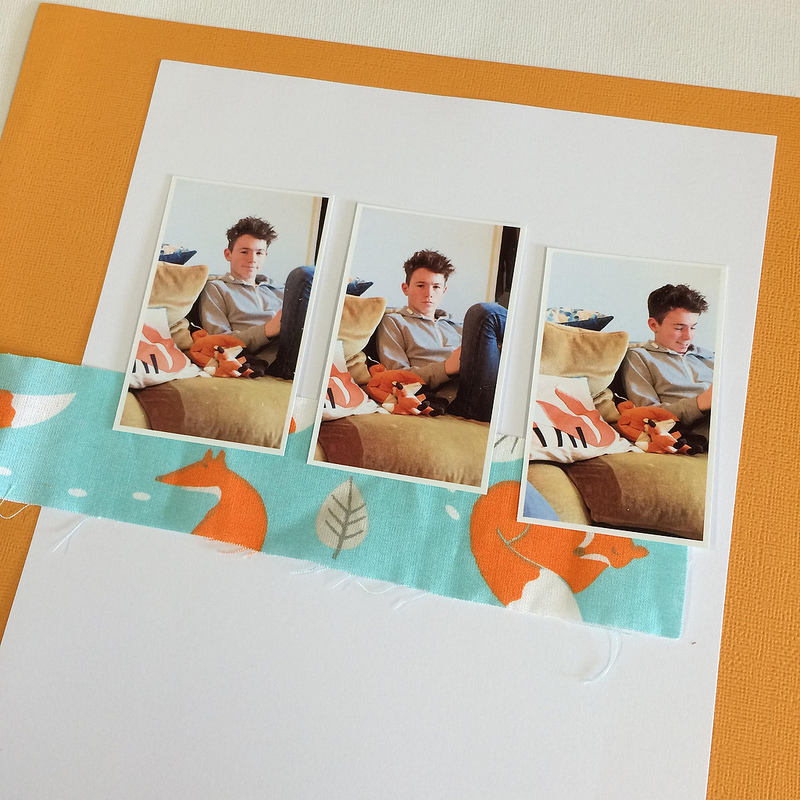 I started off with a coloured piece of 12×12 cardstock that bought out the orange coloured foxes in the photos and a piece of A4 white card.
Now I couldn't decide which photo to use of my son Louis. I took loads of him, he was messing around and pulling silly faces. So I ended up going with 3 but cropping them down so that that would fit neatly on my page. I couldn't cut out the doorway in a couple of them so decided to layer them up instead.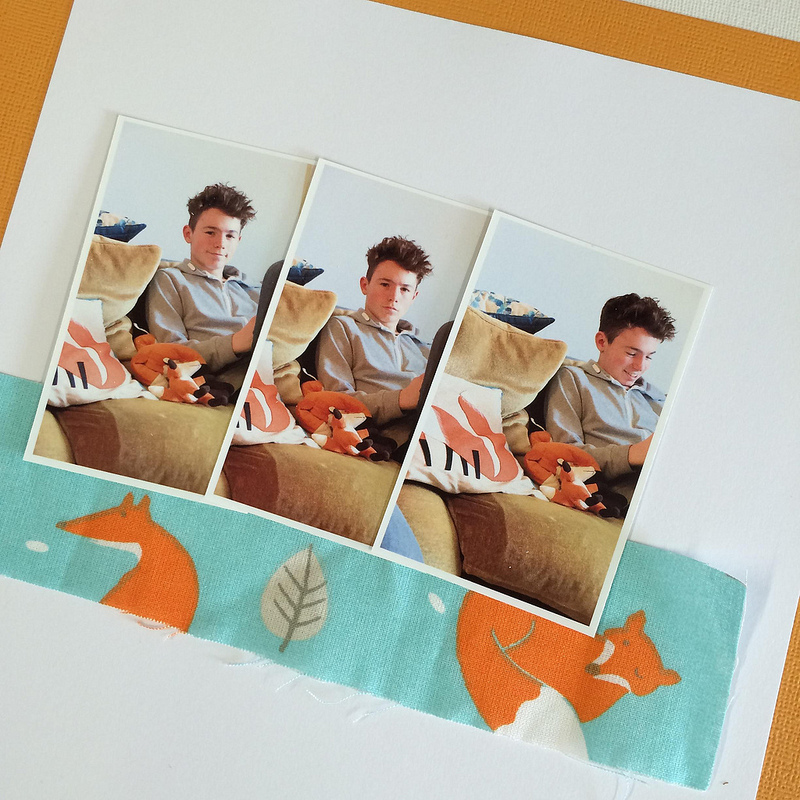 This worked out great. I cut my fabric to the size I needed allowing extra as I wanted to crumple it up a little.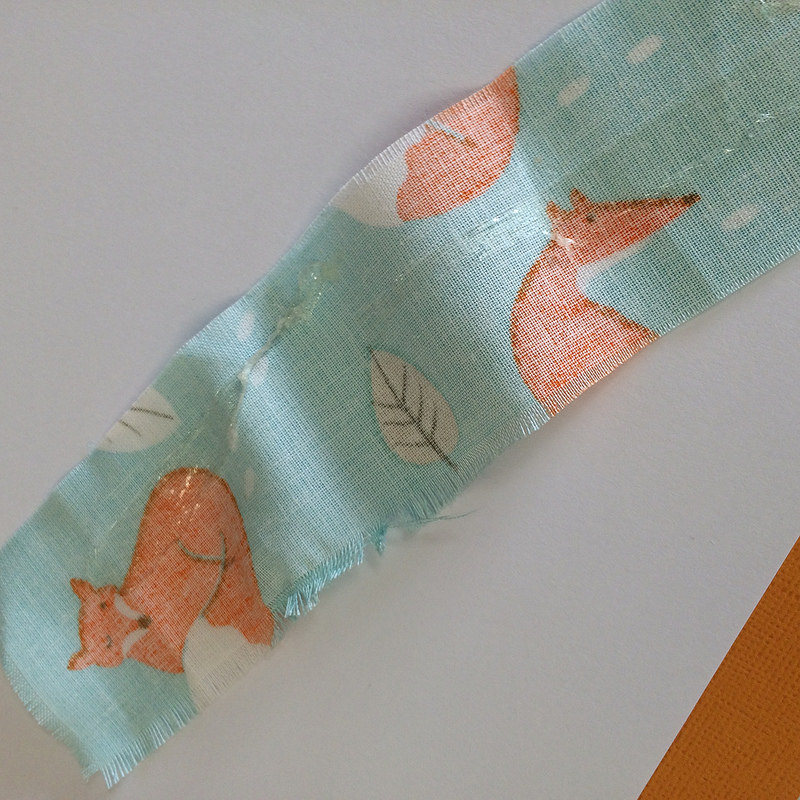 I frayed the edges of the fabric a little and simply used double sided sticky tape on the back to stick it to my page. I prefer using this to glue. No mess, it's repostionable and so much easy to move around to achieve the look that you want.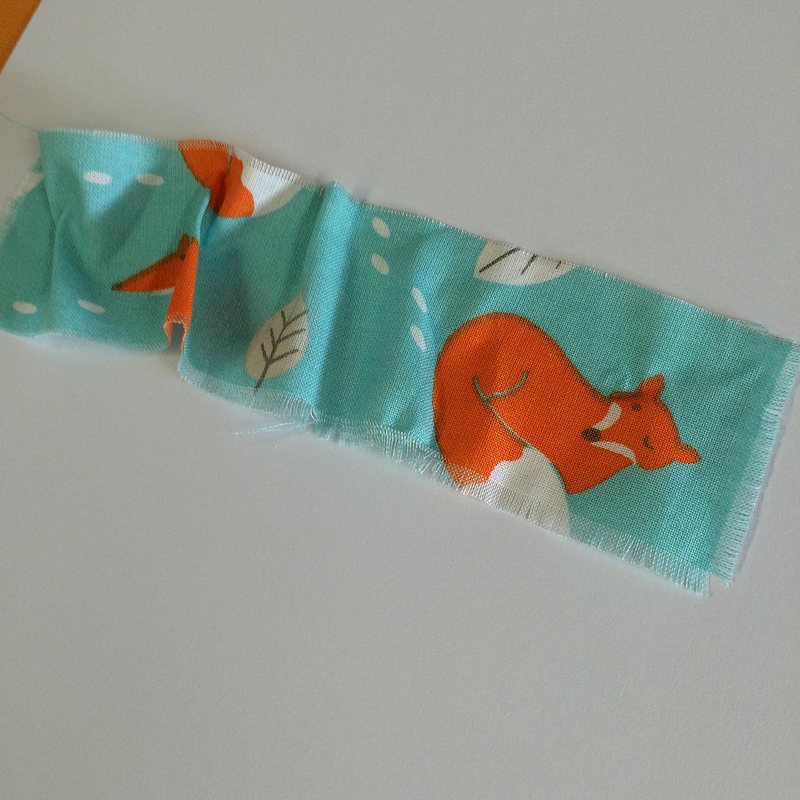 It can then be stuck to the page moving it around until you are happy.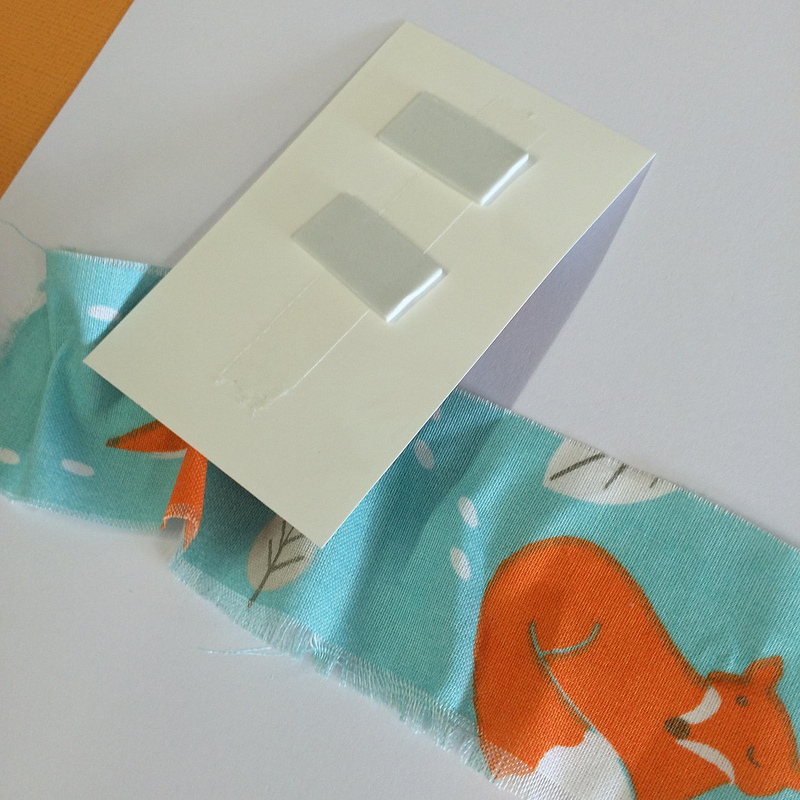 As the fabric is raised, the photos need to be raised too to be able to stick neatly. I have used 2 foam sticky pads on the top of each photo. There is no pad on the part that will rest on the fabric.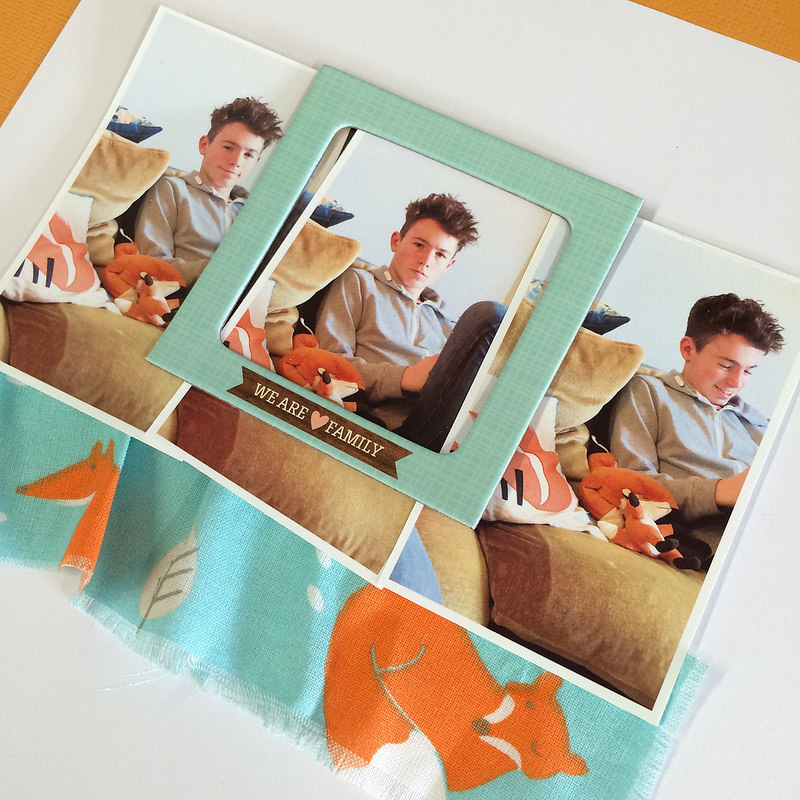 Inside the treat bags in the kits there's a variety of bits and pieces including some lovely Simple Stories frames, washi strips and other pieces. I've used one of the frames here.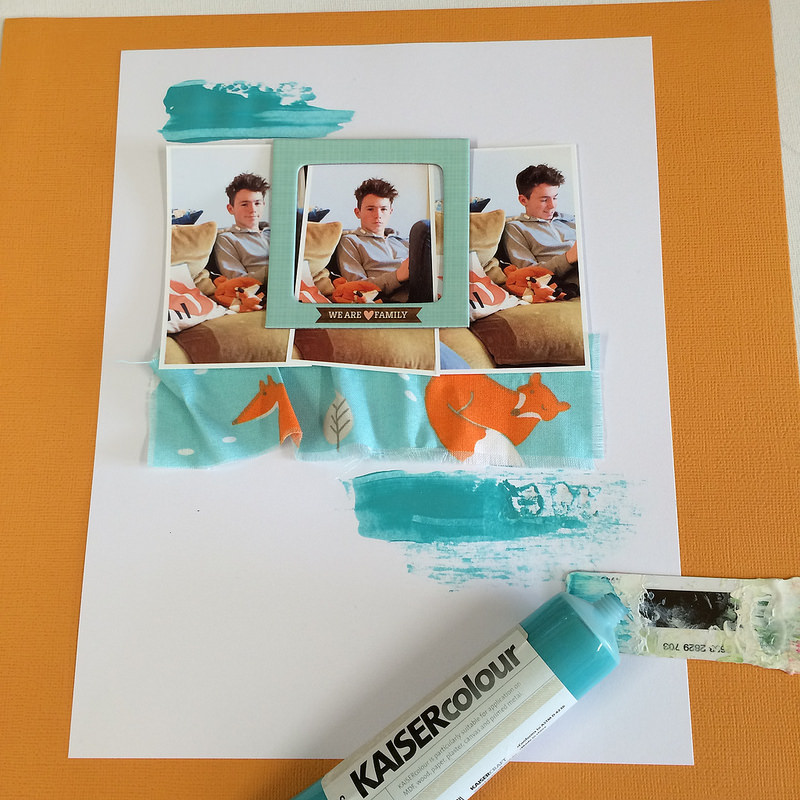 I love adding colour to my LO's so I'm adding a little acrylic paint to this one today. A tiny amount goes on the back of an old credit card and gets smeared on the white card stock.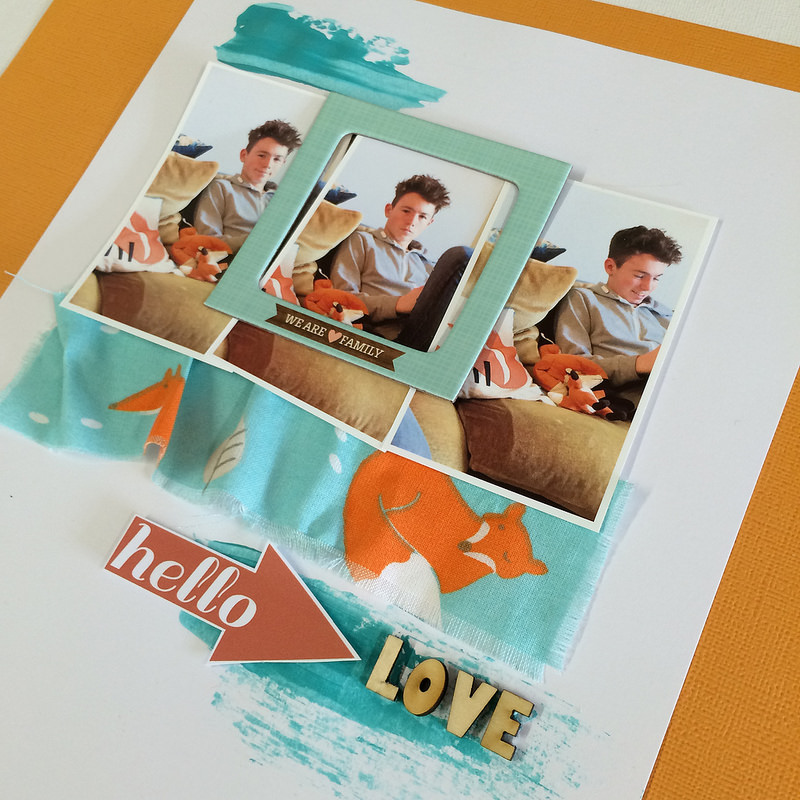 These will be the areas that I will embellish once dry.
I've used the wooden pieces from the kit and the printable too.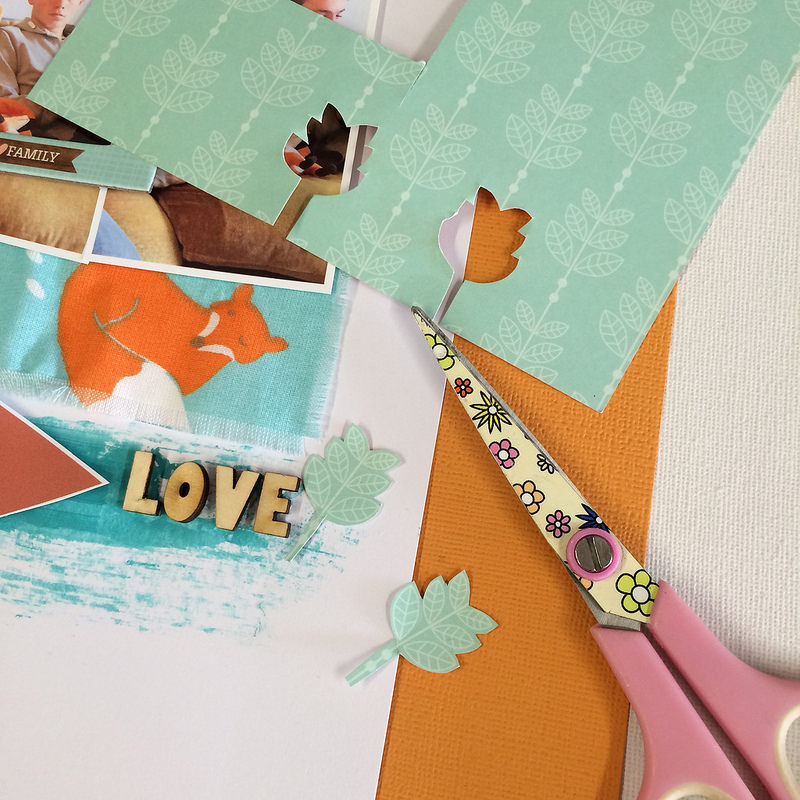 I've cut out some of the elements from the patterned paper in the kit. I love a bit of fussy cutting.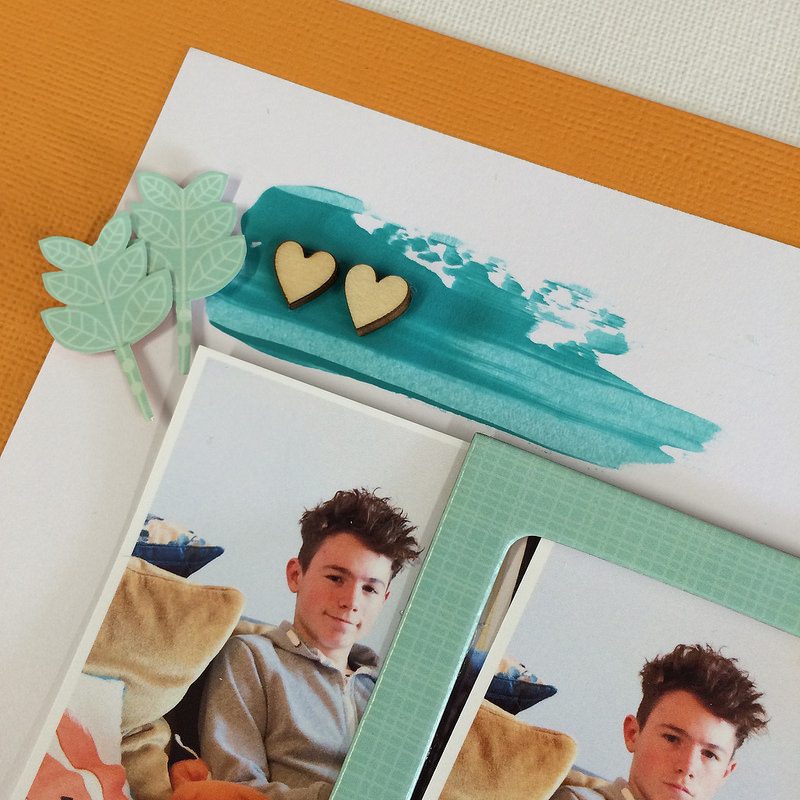 The pretty bits can now be stuck in place.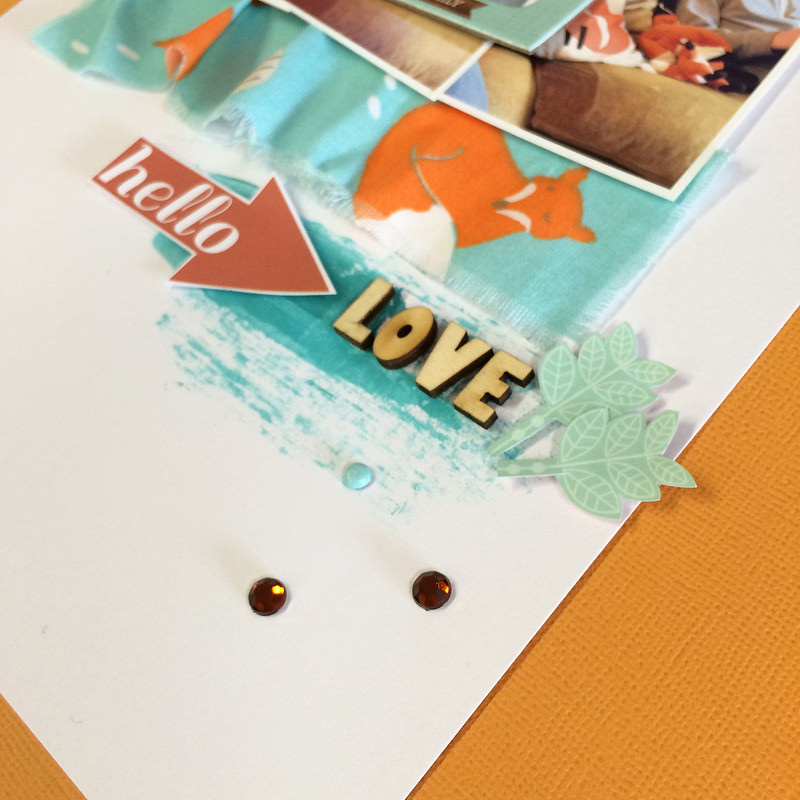 I've also added a couple of gems and brads from the kit.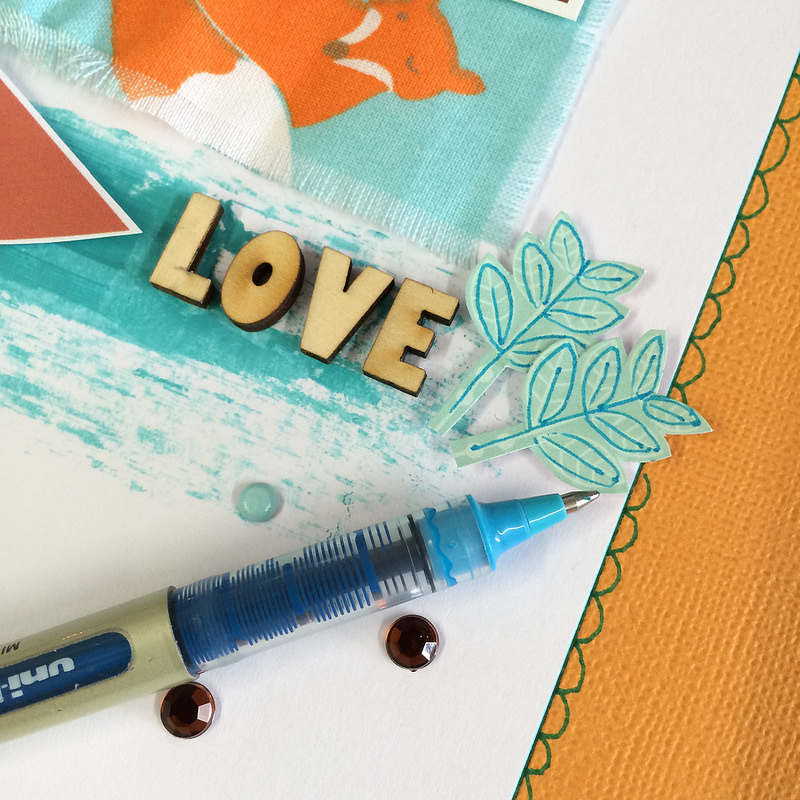 And to finish I've added a little journaling and some doodling.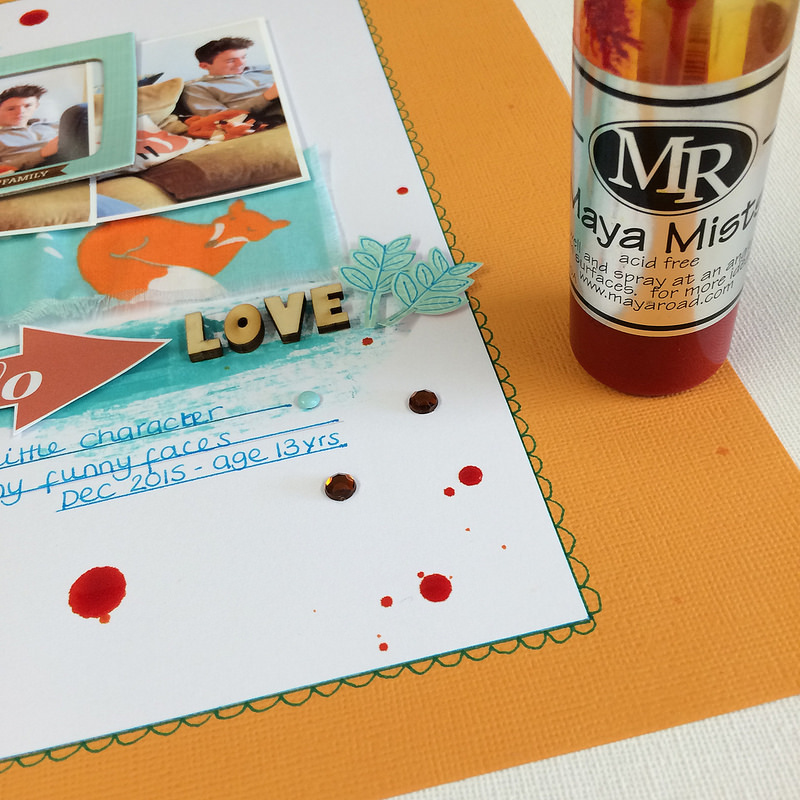 And a few drops of orange ink and I'm done.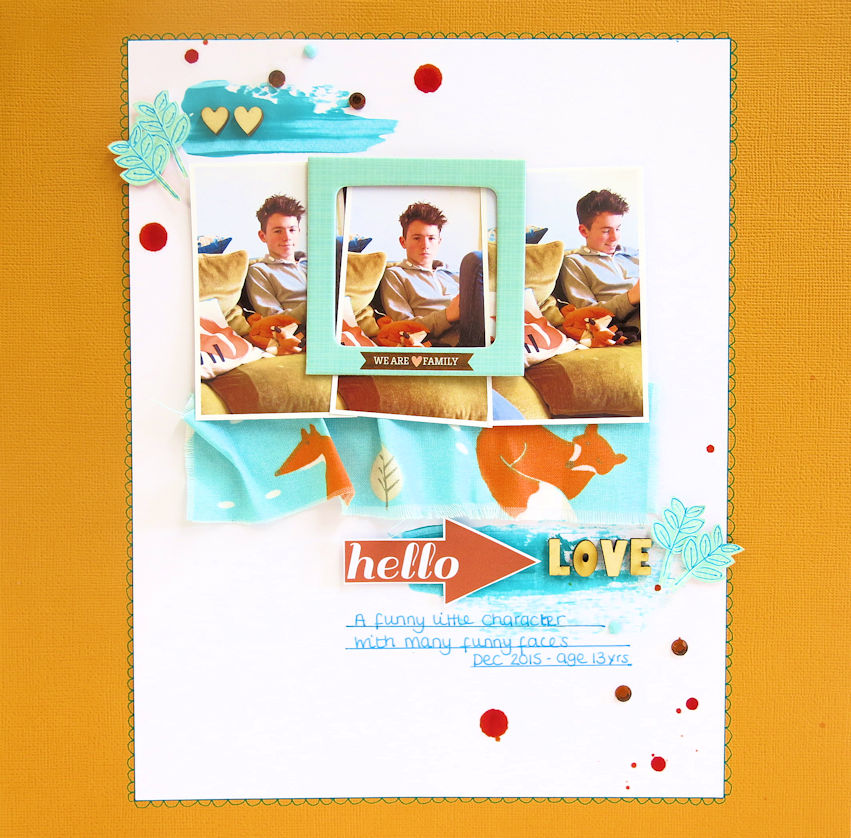 If scrapbooking isn't your thing, add fabric to your card making, or in your hair.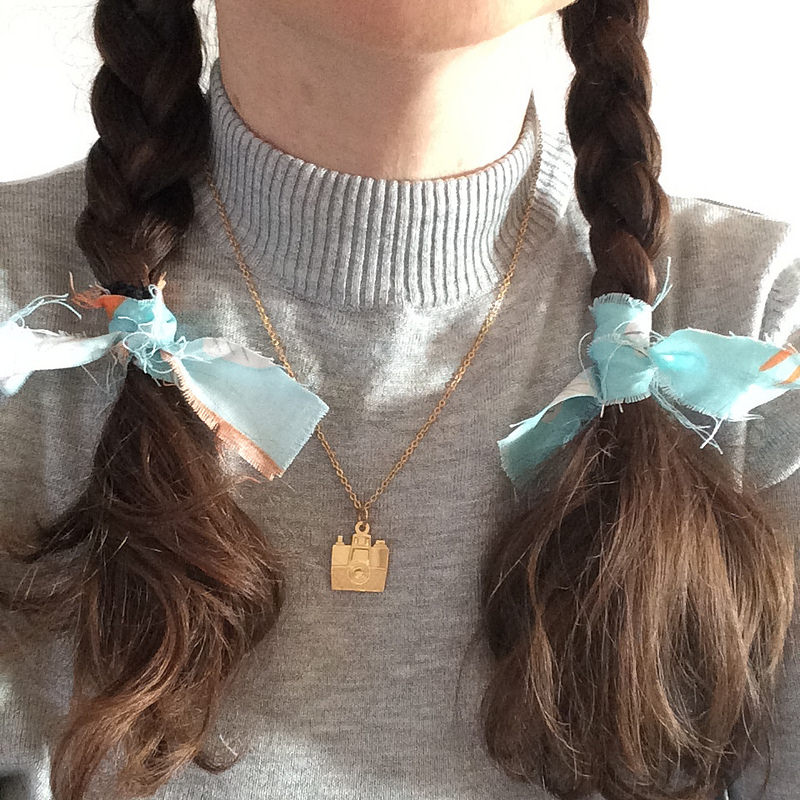 Or to your bag.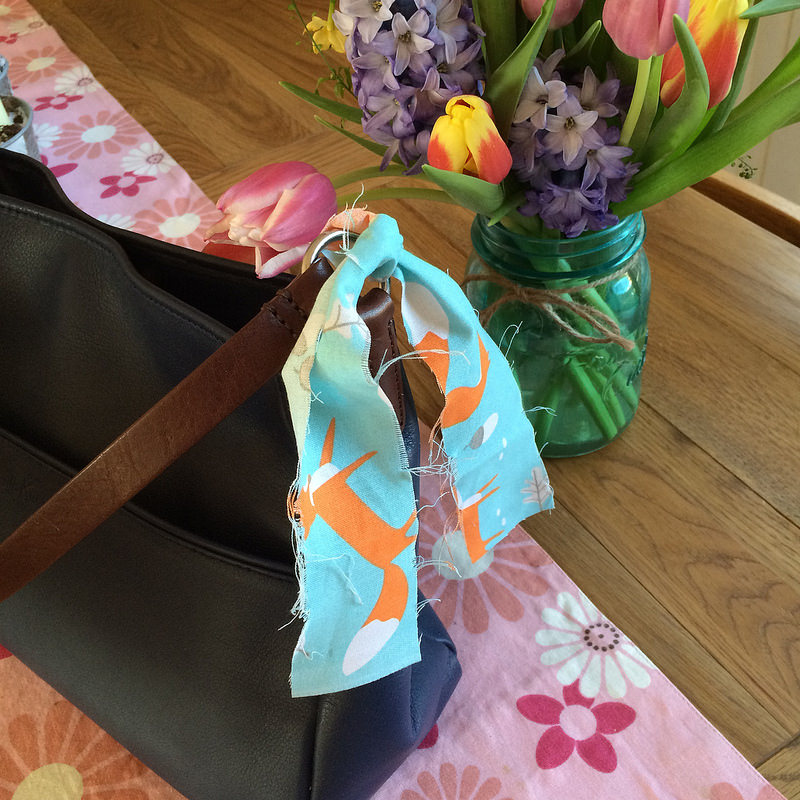 Or cut it in to thinner strips and make cute clips for your planner. So many things you can do with pretty fabric.
Whatever you end up doing with it, have fun & make something pretty xxx