Receipt Envelope for Planning – by Vicki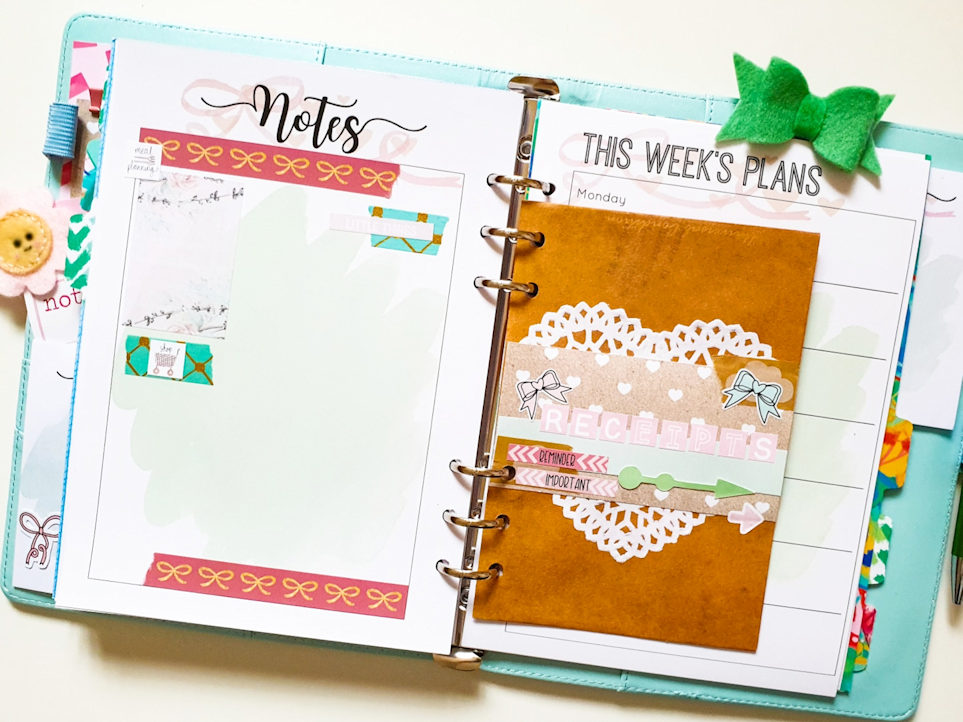 After watching Lisa's Meal Planning video from her Motivational Monday series I really wanted to take some ideas from it to try improve our meal planning and budget we have for food.
I want to keep all our food shopping receipts for the month so that we can see how much money was spent and how we can cut it down.  I thought the big envelope from
the February kit
was the perfect size for all the bits of paper and not too big for keeping in my planner.
I decorated the front with the heart doily, a couple strips of the papers and a few stickers.  I absolutely love the alpha stickers in this kit, they're a great size and obviously match the rest of the kit.  I've used them to write 'Receipts' along the envelope.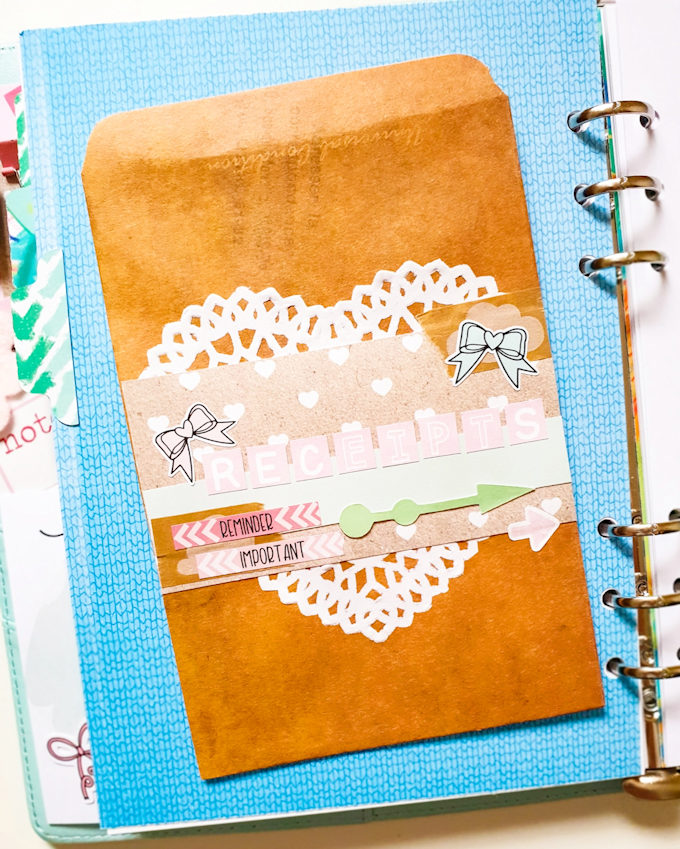 The notes page from the planner inserts is a good size for writing our weekly meal plan and keeping a shopping list I can keep adding to during the week.  I hope this helps cut down our huge food bill!
I'd love to know how you meal plan?
Vicki x