Happy Mail Loaded Envelope – by Becky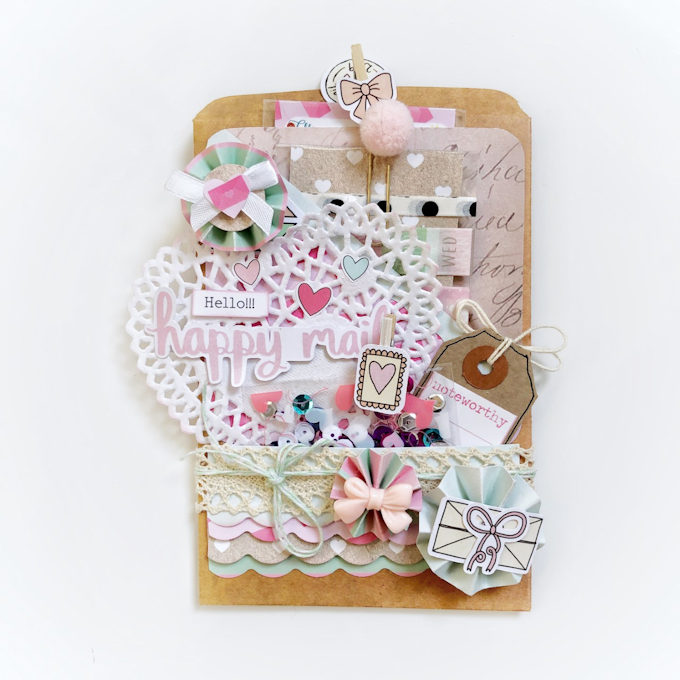 Hi, It's Becky on the blog today and I can't wait to share with you what I've been making with this months 'I Love Happy Mail' kit.
As soon as this kit dropped through my letter box and I looked through all of the beautiful content I felt so inspired to create something that would make someone else smile.
I had a few ideas floating around in my mind but once I found the large envelope in the box I knew I wanted to create a fun and pretty, happy mail, loaded envelope.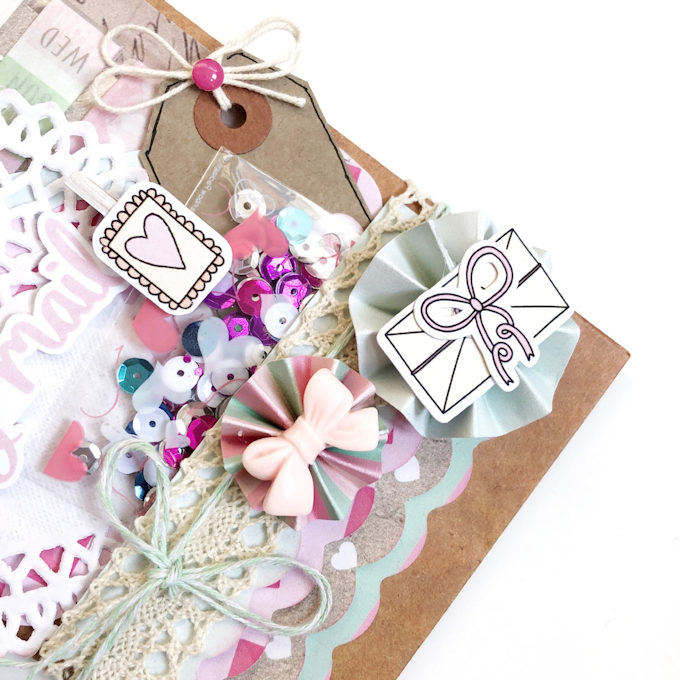 I started by laying down some of the papers and sticking them but leaving the top parts unstuck to create pockets. The bottom pocket was made by using a border punch and layering strips of paper to create the ruffle effect. I then wrapped the fabric and string around the envelope before layering up with embellishments.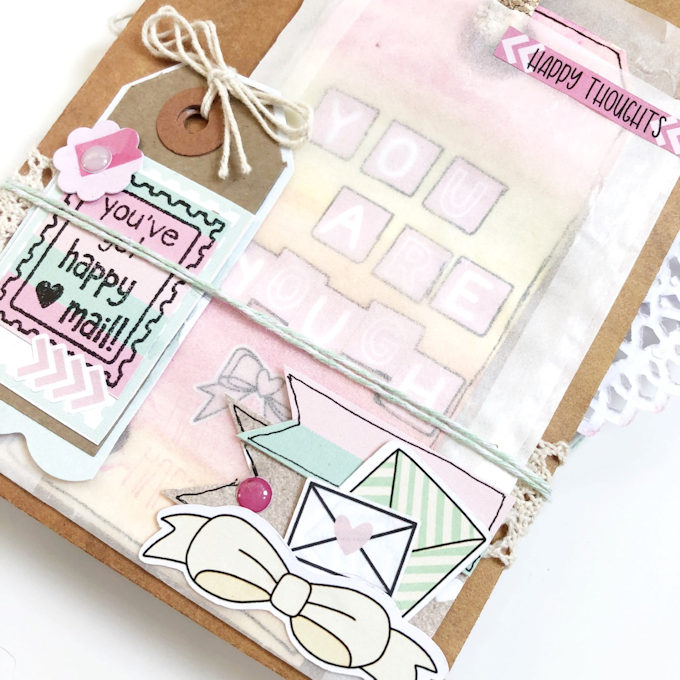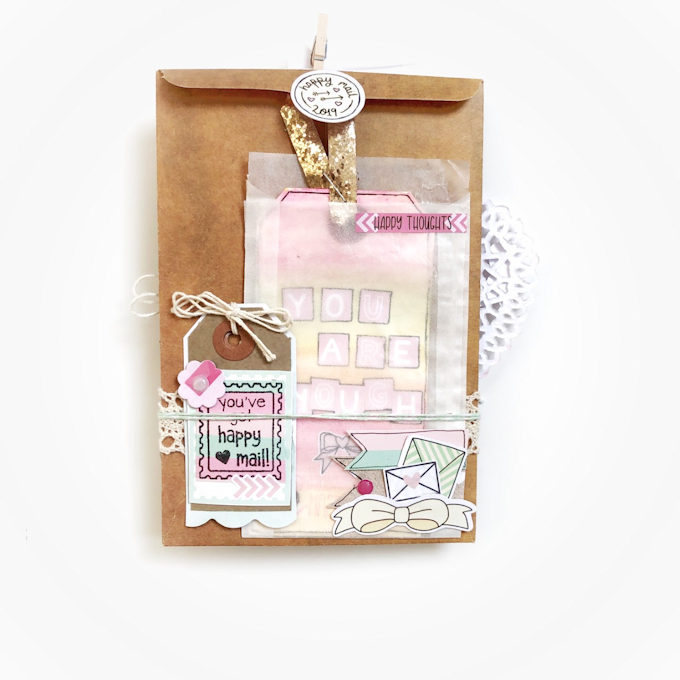 On the back I added the glassine envelope  along with one of the tags and some embellishments. I watercoloured the large tag and added some of the alphabet stickers to create the 'you are enough' sentiment.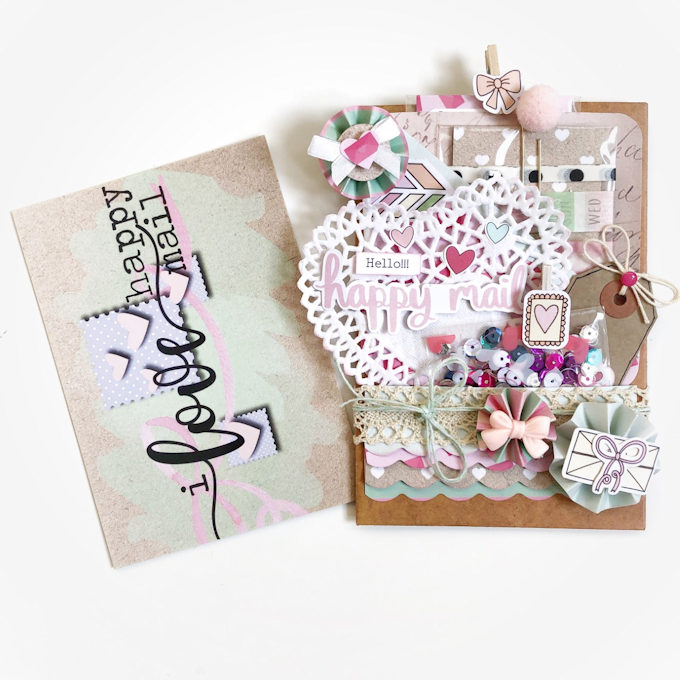 To finish off I made a few little bits and pieces and added some small crafty gifts, a decorative tag, sequins I had left from last months box, a washi card with some washi samples on, a Pom Pom paperclip, the pegs which I simply added one of the pretty diecuts to, a rosette flower that I attached the lollipop stick to and a small pack of stickers.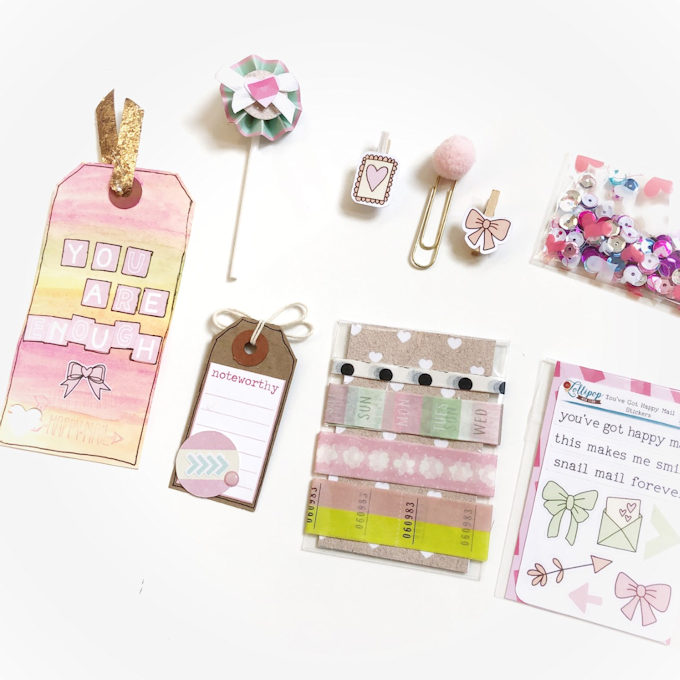 The card that comes in the kit I just used the stamp on the back and added lines to make it appear like a postcard and popped it inside the envelope ready for it to have a message wrote on.
I absolutely loved making this and I hope that when I send it to someone it makes them smile and makes their day that tiny bit happier.
Love
Becky x