Refresh with Carrie – Mixed Media Scrapbooking
.
Dear Lollipops –
How are you all doing?  I am on the blog today with another 12×12 layout made using the fabulous 'When Life Gives You Lemons' kit.
.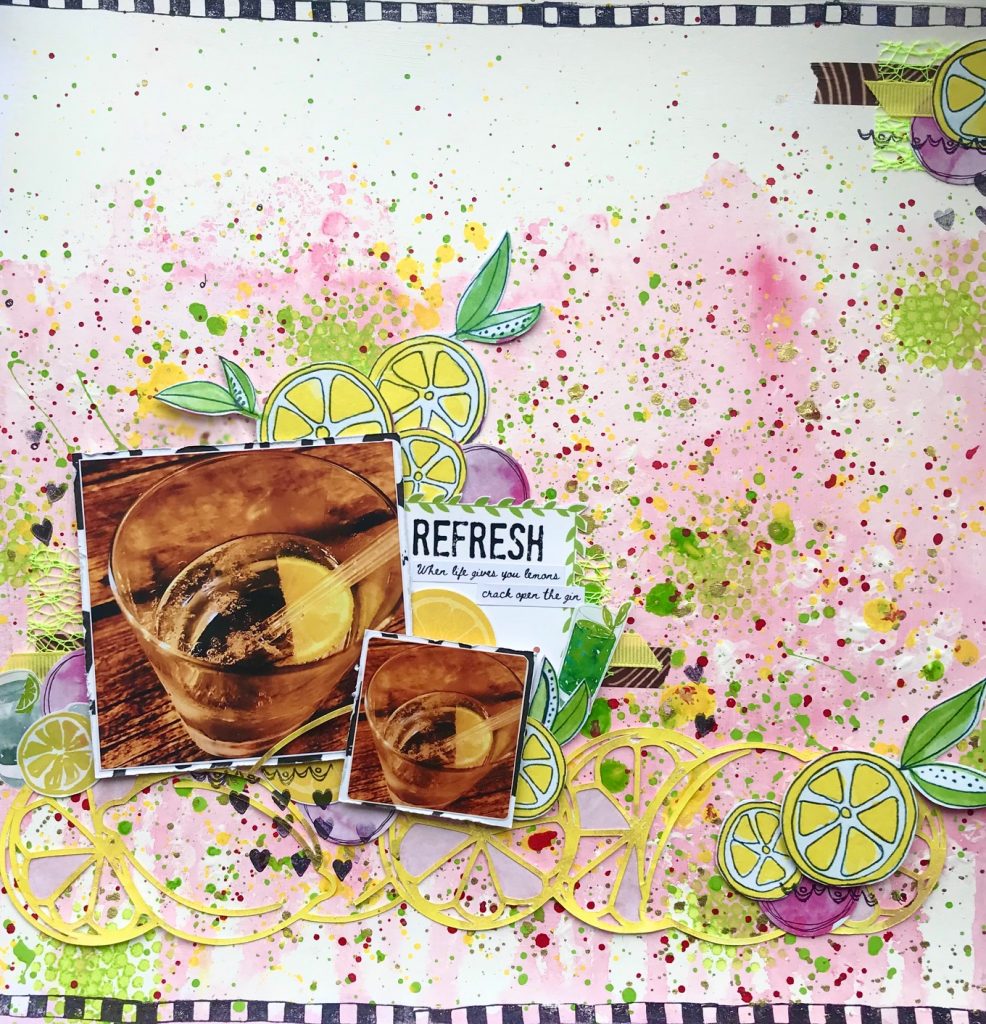 .
My fellow teamie the wonderful Laura Rumble designed us a cut-file to go with the kits this month so I decided to have a play with my cameo – I really don't use it enough!  I cut the image on white cardstock that I painted yellow and gold.  I also used a piece of 12×12 white cardstock for my background and added mixed media in pops of bright pink to add some colour and I also grabbed a stencil from my kit to create some texture using green paint.  Once this was dry I added lots of pink and green splatters. I always make sure that I leave enough time for all the layers to dry before adding new colours on top – this way you get lovely crisp layers and no mud colours!
.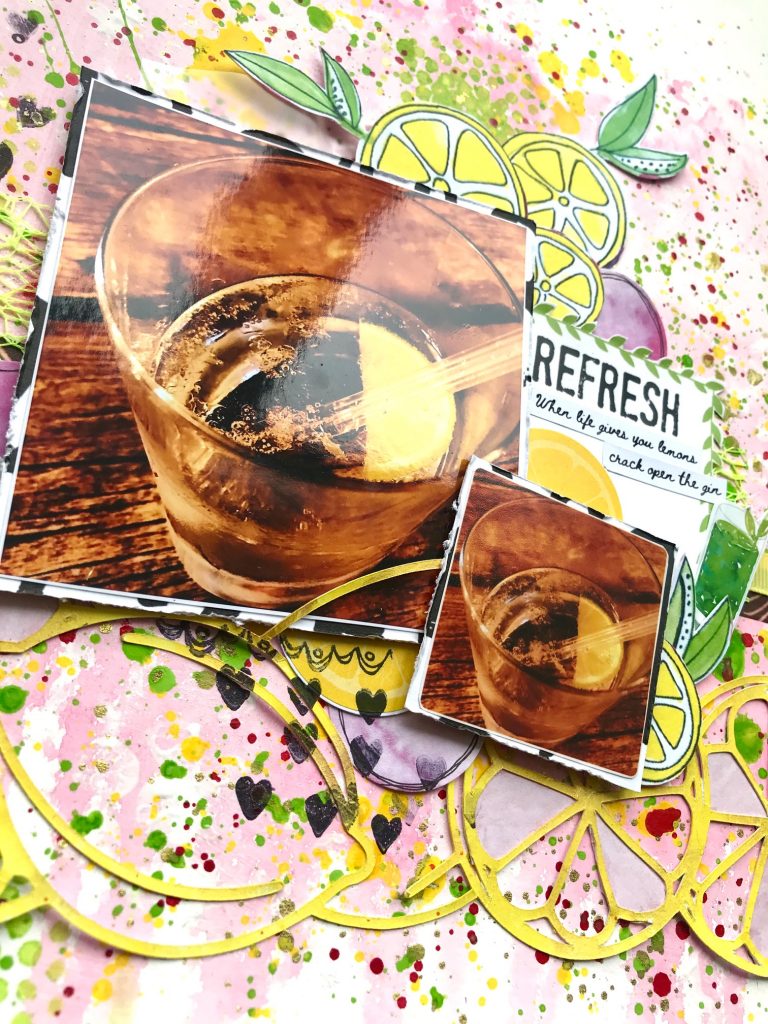 .
I was in the mood to do some fussy cutting so I cut out all the lemons from the paper that Lisa designed and set them to one side. You can always tell a paper that Lisa has designed – they are so much fun and she has a really fresh distinctive style which I love. I then used the awesome black and white paper to back my pictures and started to work out what my layout was going to look like.
.
I backed some of the lemon bits on the cut-file with the pale pink paper from the kit and then stuck this along the bottom of the page and popped the pictures up on foam tape to give some dimension when I stuck them down. Once I had done this, I used the gorgeous woodgrain washi and the two other ribbons that were in the kit to create a horizontal line to support my picture cluster – this helps to ground the pictures on the page.  I then added one of the journaling cards and lots of the lemons around the pictures, finishing off with some of the stickers from the kit.
.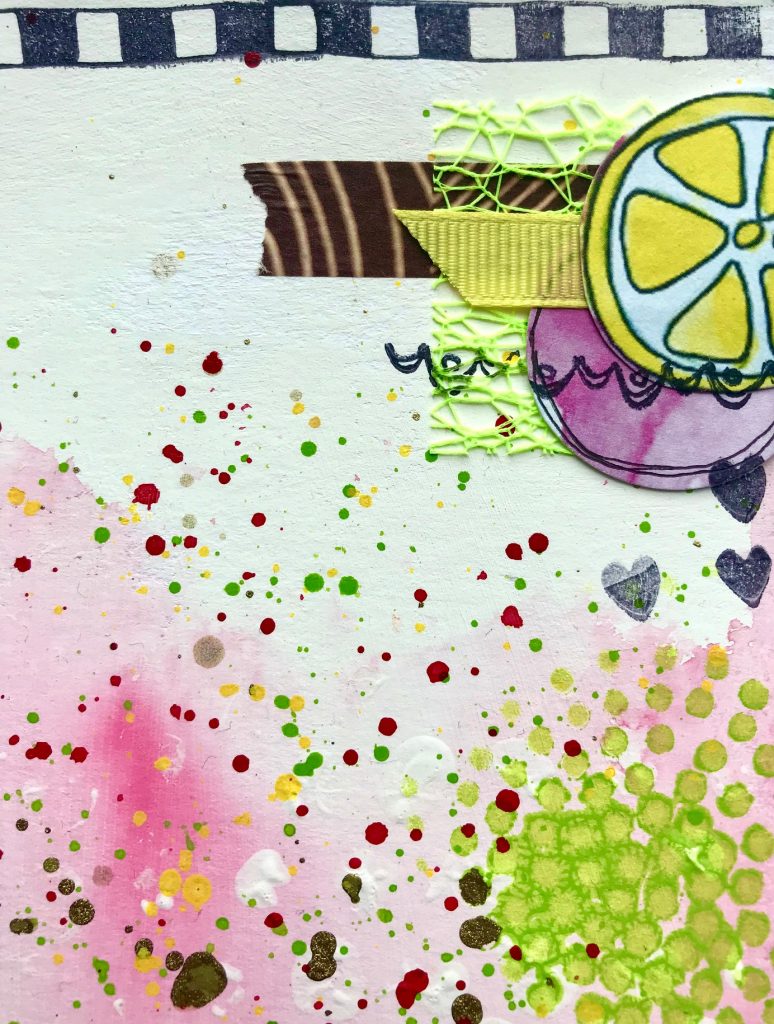 .
I also created a cluster at the top left hand corner of the page, repeating the washi and ribbon elements and more of the lemons there as well.
.
To finish off the layout I used the Dylusions stamps that you can purchase as an add on, to add a black and white border at the top and bottom of the page.  I also used these stamps to add some hearts around the page too. These stamps are great, they stamp so smoothly and are super fun. I think that there are still some in the shop too.  You could also use them in your planners as the icons are really usable.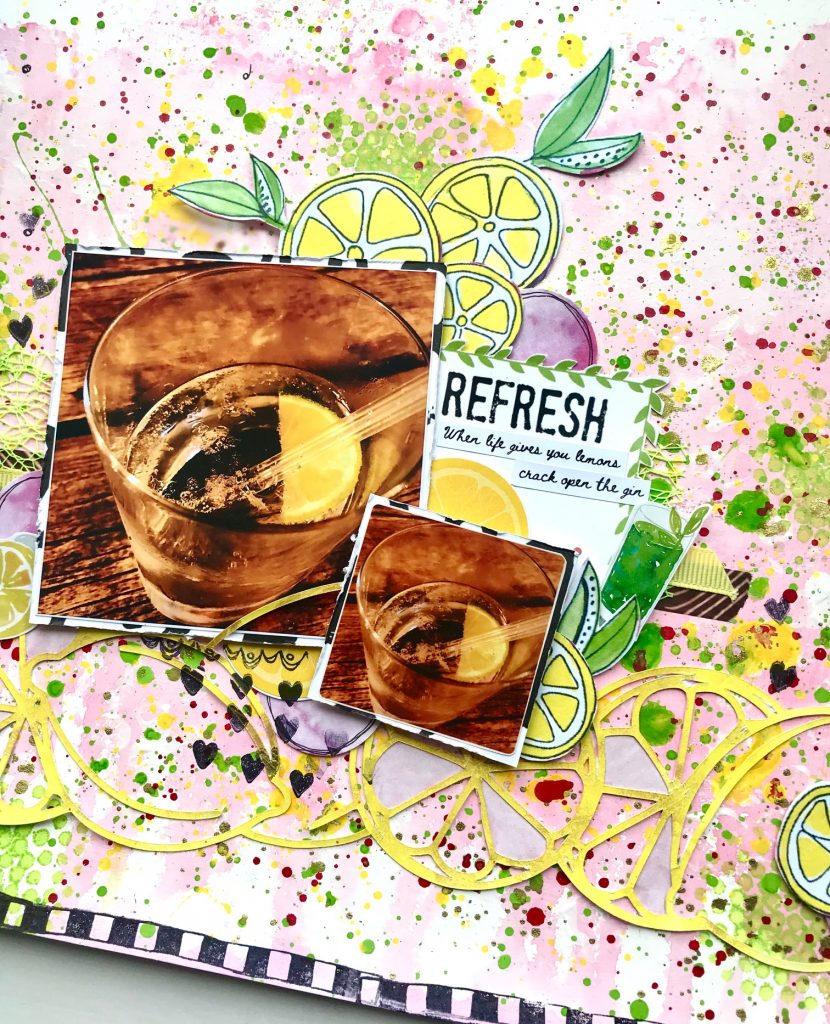 .
That's all from me today – sending you all a hug and please keep safe
Love
Carrie xo