Relax & Scrapbook with Laura – with video
Hi friends, Laura Rumble here with a scrapbook page.
.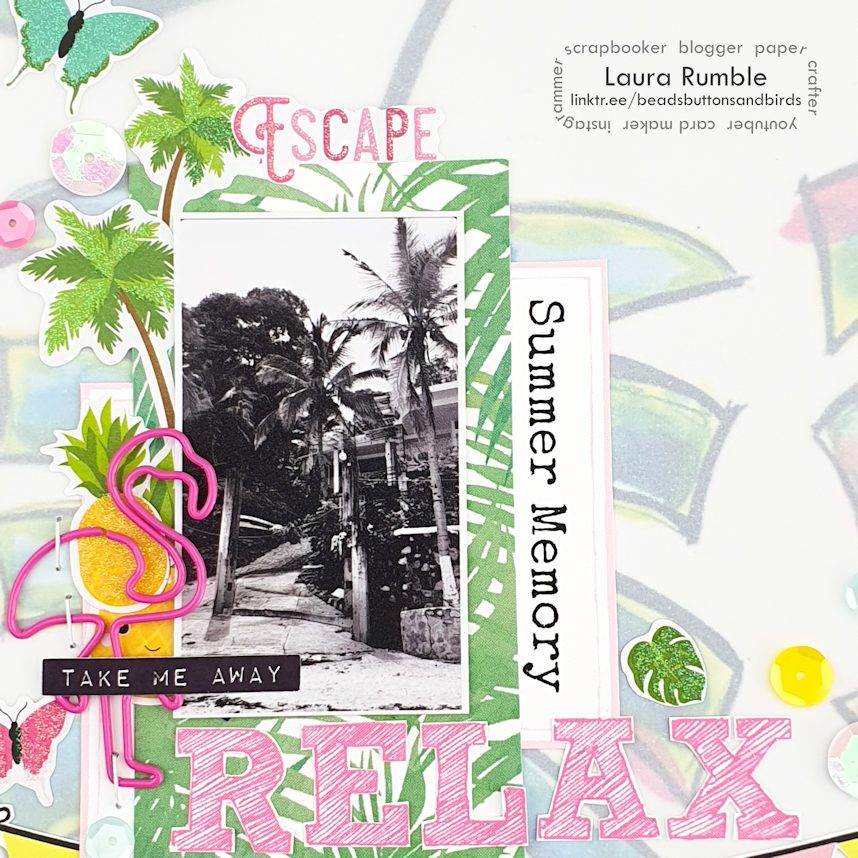 .
I love using the Lollipop papers as a base to work on.  Their thickness is perfect for a standalone page and when bound with book rings they hold up really well when flipped through and handled.
.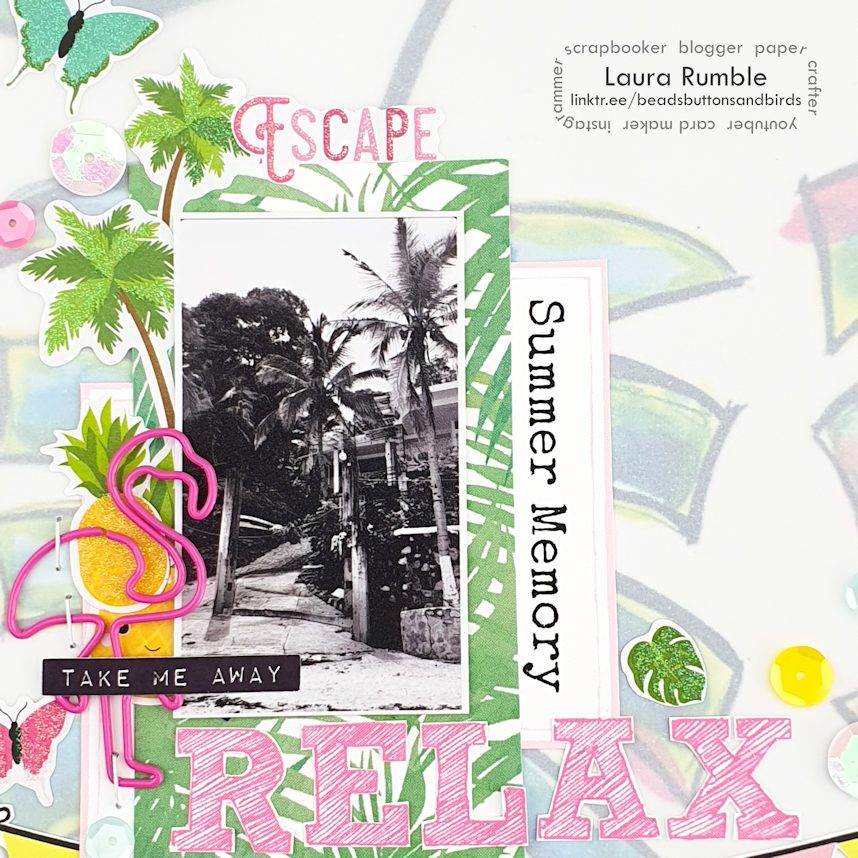 .
I chose the leaf paper as my background but it was a little too bright so I added a piece of vellum from my stash over the top to knock it back slightly.  I layered part of the palm leaf postcard behind my photo and started to build a cluster.  A journalling spot, some stickers, a paperclip, a string of bunting fussy cut from another of the patterned papers all work to draw the eye to the photo.  When placing them I went with what pleased my eye which tends to be fairly tightly clustered, overlapping or touching where possible, so they feel part of the design rather than individual elements plonked on a page.
.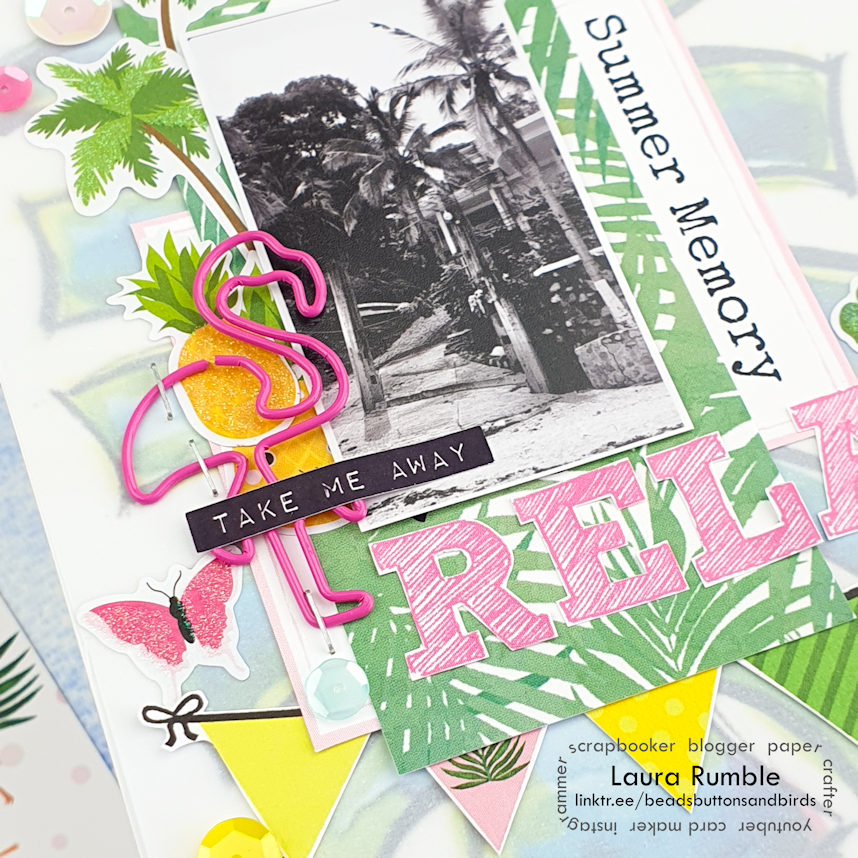 .
I wanted to use one of the sketchy words from the DIY words sheet as a title.  I fussy cut aloha and relax – I really wanted aloha to work but the black was detracting from the photo whereas the pink of relax seemed to fit better.  There are a tonne of stickers in the sticker book and as it happens one of them says aloha too.  Again I tried to make this work as a title or subtitle but eventually admitted defeat.  I did scatter some butterfly stickers around the page.  They're glittered so I'm a little obsessed with them!
.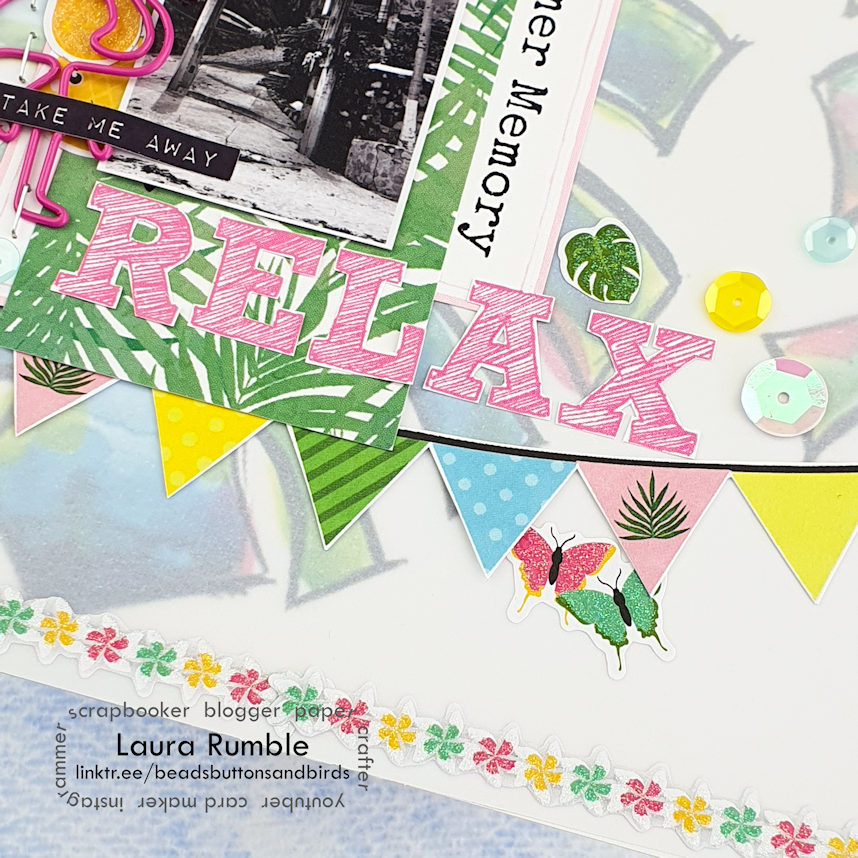 .
Finally I pulled a few sequins from my stash to add that final finishing touch.  You can catch the process video here: https://youtu.be/XOf5qeTBvBs 
See you next month!